In this series, we talk to people who turned their passion for food and baking into a business idea amidst lockdown and COVID-19 fears. Some have been in the market for years and others saw the new opportunity and took it! These home businesses are changing the game and have overcome the odds of running a business during the quarantine. Here's how they did it.

Rasa Melayu
Run by couple Aysha Hajireen and Harsha Wijendra, Rasa Melayu is a post-lockdown home business that pays homage to their Malay roots. "Rasa Melayu means, 'Malay Flavours' in Malay. We wanted to keep it simple and elegant. Our prime focus is on Malay food. We needed a brand name that embraces our Malay culture. Ergo Rasa Melayu was born!".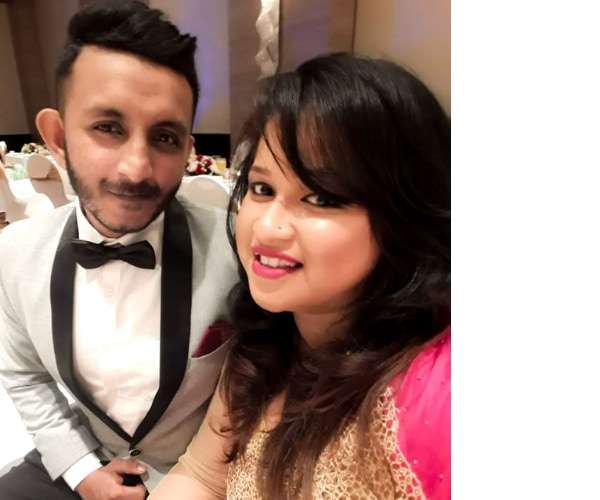 What do you offer?
We offer a range of Asian Fusion Food with a touch of Lankan Malay flavours. Being the spotlight on serving Malaysian/Indonesian food and Lankan Malay food; in addition, we also accommodate personalized catering requirements by our customers and curate specific menus as needed. Out of all items in our menu, the best-selling items are the Nasi Lemak with fried chicken/beef rendang and the Nasi Goreng. After a few collaborations, we did with social media influencers, the Laksa and the not-so-famous Pandan Chicken that comes with a homemade Thai Sweet Chili Sauce have also become the best-selling items in our menu. Having the background of being a Lankan Malay, we are known for the Tripe Curry aka Babath Curry. It's a signature dish in Malay culture that's close to our heart.
When did you start operations?
Rasa Melayu was born post the first COVID-19 lockdown and has been in business since mid-September, 2020. It had always been a dream of us to have a venture of our own combining both our skills and passion. The first lockdown/curfew period definitely did spare us time to plan and execute our dream. So, now we are working together taking baby steps thriving towards continuous development of our small homegrown business.
What was it like running your operations during times like these?
The common challenge faced by most of us home-bakers/homegrown food businesses is the shortage in the availability of certain goods due to the absence of imports. In the quest of biodegradable packaging to maintain our concept, it was quite a challenge to source suppliers who would cater the items exactly as we wanted to a reasonable price. Wherefore it led us to divert for 'minimal' usage of plastics/foil in order to reduce our carbon footprint temporarily.
How are you ensuring the proper hygiene measures are taken in preparation and delivery?
Maintaining proper hygiene measures is crucial in the food industry. Having the work experience in the F&B/hospitality industry in UAE, the knowledge grasped on food safety and hygiene did benefit much and are being practised during the preparation of our meals. We ensure our delivery partners follow health guidelines imposed by the government, wear necessary PPE (Personal Protective Equipment) and check body temperature on daily basis. Also, we encourage our customers to pay via bank deposits or online transactions to eliminate the usage of cash notes.
How did you use the curfew time to plan out your operations?
Utilizing the maximum of curfew/lockdown times, we did our own research to gather all essential information much as possible to launch our brand within the time for post-covid. Finalizing the brand name and the logo was our initial step. Gradually, we worked on our recipes, menu, costings, packaging, delivery and gathered contacts of necessary suppliers.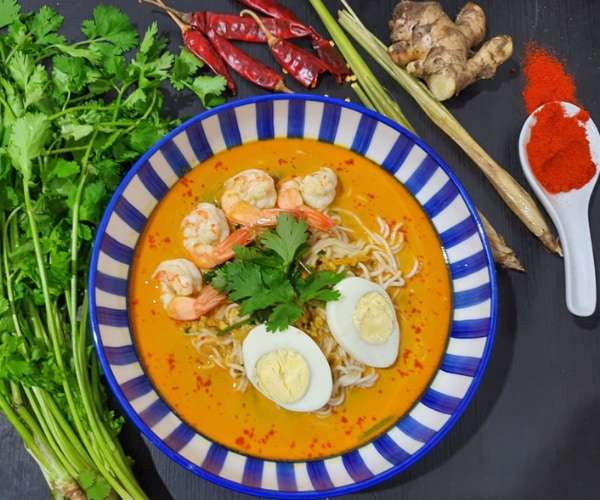 What do you enjoy about baking and operating your own home baking business?
We operate our small homegrown business with much of passion, love and care. Feedback received in return serving our customers are always rewarding and brings us pure joy. Operating our own homegrown business has opened the pathway for us to bring our passion, skills, dreams to our own venture, freedom to test our potential, be innovative and grow.
How has COVID-19 and the current state of the world changed your business and your baking?
Covid-19 has made us adapt to a new lifestyle which is very health and safety conscious. This led people to reduce eating out and at the same time, their trust and interest towards home-made food grew gradually. Given this an opportunity for all the homegrown food businesses, we were able to build a reasonable number of customer base since our brand launching till date with the support of our relatives, friends, fellow small businesses and our customers. We realized that technology plays a big role in current times and wherefore to digitalize and smoothen a few channels of the operation in order to minimize any means of physical contacts. Looking forward to bring some exciting news for our customers soonest things are implemented finalized.
How do you see home bakers going forward post-Covid?
We see that post covid, it has opened up pathways for all the home chefs to bring forth their passion and talents. Also, people have realized that only way of overcoming such a crisis is by supporting each other and growing together. Having said that, it's so pleasing to see how people support small homegrown businesses much as possible with collaborations and featuring, building healthy business relationships with one another.
Any advice to anyone who wants to start their own business?
Do your own research and plan thoroughly. Study your product and be aligned with the market. Set mini-goals and strive hard achieving them till you reach where you want your business to be. Most importantly, 'start'. Build trust in your product and your passion. It'll always seem impossible until it's done and therefore, challenge yourself and take that leap overcoming your fears. One positive outcome we can take from these pandemic times, it gave us the time and discipline we always wanted to excel ourselves. Use this time to excel in your business and your skills. That way whenever these trouble times are over you will have a meticulous business plan and a strong set of skills.
*Rasa Melayu is based on pre-order basis of which a minimum of 6 hours prior notice is required. Orders can be placed via Instagram and Facebook (@rasa_melayu) and through https://rasamelayu.lk/preOrder (coming soon). Rasa Melayu accepts online bank transfers, bank deposits and cash on delivery.