It's a warm day in Galle as we tread the cobbled path and head over to the Pedlar's Inn Cafe with Mike Da Ros for conversation over lunch. Clearly at ease despite the scorching hot temperature (he's been in Sri Lanka for about five years now, after all), Mike is amiable and accommodating, happy to regale us with his journey of how he got to where he is now - the not-so-hidden figure behind Pedlar's Inn Gelato. He's got a lot to say though, 'where does he start?', he asks with a chuckle. At the beginning, I offer. Or he could just tell me a little bit about himself?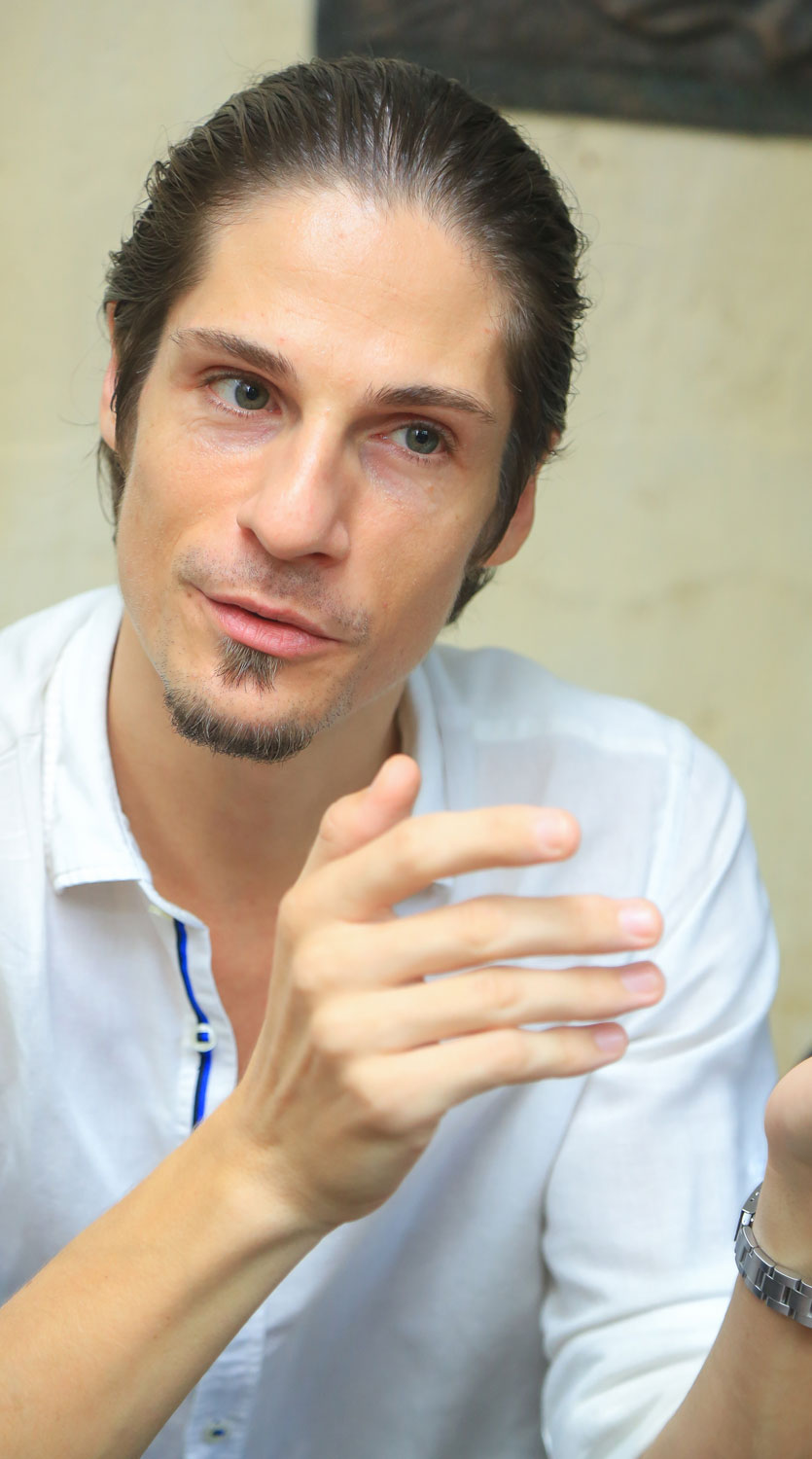 Mike reminisces of a life before Sri Lanka, of growing up in Europe and of a journey of self-discovery.
"The last 2 years before coming to Sri Lanka I was with my parents in Germany,"
he explains, before adding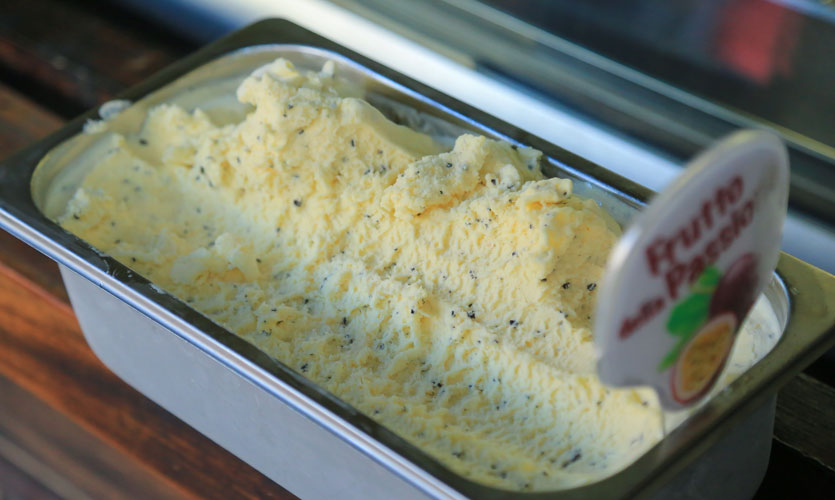 "actually, my mom is German and my father is an Italian who moved to Germany when he was very young."
Thus began what would soon become a legacy
"In Germany, he started his gelato business, and it's almost 45 years now since my father started."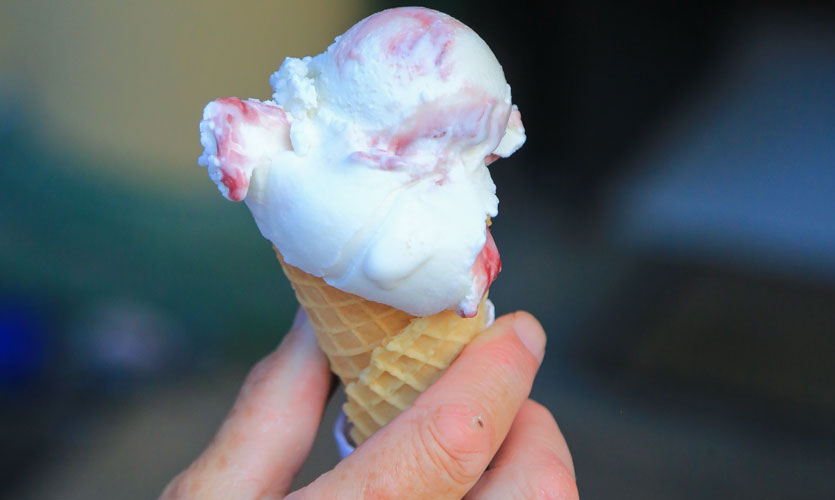 Where in this equation did Mike fit, I ask? Growing up around so much ice cream and watching his father making them must have influenced him to some extent, I wonder out loud. Surprisingly, he explains that ice cream making wasn't always on his agenda, if at all.
"Back when I was in Germany, I used to help my parents during the summer holidays, but I wasn't sure if I really wanted to do that. I was studying something else at the time, so I was wondering, shall I do the ice cream business or shall I do something else?."
We are momentarily distracted as lunch is served, but Mike manages to continue where we left off.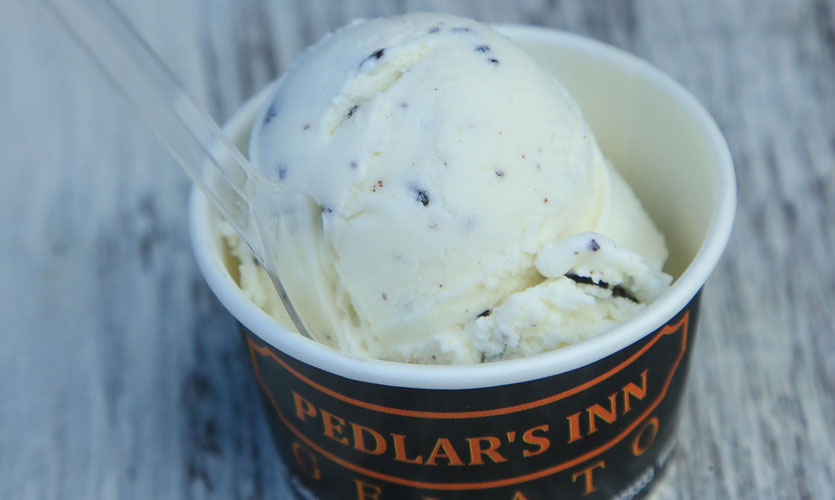 "I just started working, exploring and changed many jobs. I did 10 jobs in 5 years"
he says, laughing. "That was a crazy time in my life, but I really needed this change. I couldn't just focus on one thing, I needed to explore. So I did very very different jobs - I worked in a jewellery shop, I worked in an office, I worked in a factory. Whatever you can imagine, trust me I've tried it. So after that, I stayed two entire years with my parents, just to learn more about the ice cream business. I already knew a lot from before but I never really focused on that. So I thought, okay let's do that and then see what happens." The rest, as they say, was history.
A chance encounter in the Maldives, then one thing led to another, and eventually, Mike was acquainted with Azeez, owner of Pedlar's Inn.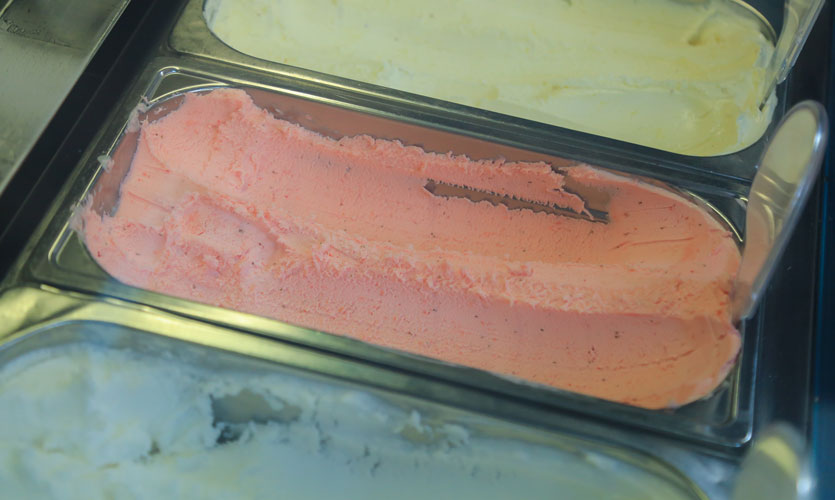 "It's funny how life connects people in certain ways. After spending time in Galle, I had to go back to Germany to work with my parents, and I met Azeez again while he was visiting Germany. And the funny thing about it is that I was driving from my home to his home, and on the way, I was thinking- I like Sri Lanka. The climate is amazing, I like tropical climates. And it's perfect for an ice cream shop. When I met Azeez he said Mike I wanna talk to you about something. And I said me too, so I said you go first and he had exactly the same idea because he knew about my ice cream background. So I came to Sri Lanka."
Our lunch done, and our stomachs full, we walk back to the tiny spot that is Pedlar's Inn Gelato.
"It took about 3-4 months to set up everything. I got down the machines from Italy. I got the Italian supplier of the ingredients and it's the same supplier my parents use in their ice cream shop. Most of the ingredients we import from Italy. The fruits are local because they're much better here than in Europe."
As someone who's been around ice cream so much I'm curious - what's his favourite flavour?
"When I was back in Europe - Lemon and Hazelnut. I know it sounds weird. Here my favourite one is passionfruit. I still like lemon. And I really like black cherry".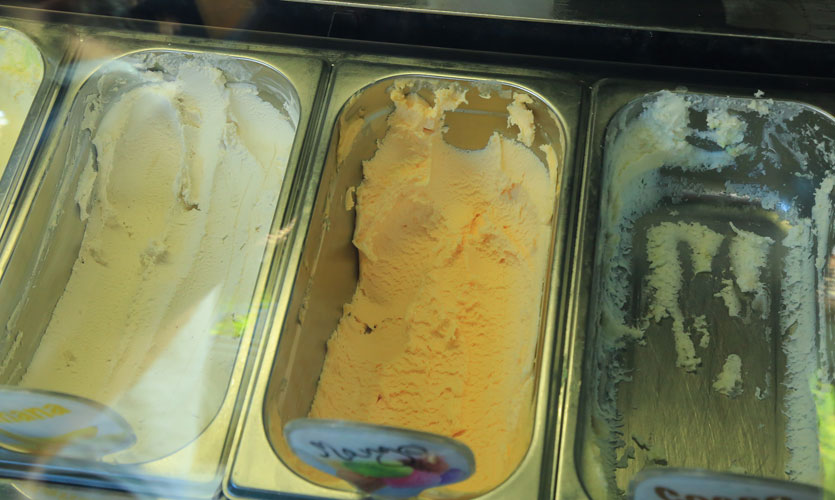 Mike explains that every year during Christmas, he likes experimenting with new flavours. This year, it's Vanilla Chai. He offers us a taste. And as confident as he is with the product he puts out, he remains humble, asking us for our earnest opinion.
"It's my first attempt actually. So I'm open to any suggestions so I can make it even better".
The flavours that strike our palate are the vanilla and cardamom; the ice cream tastes like Christmas. Before either Damith or I could say anything, Mike is quick to acknowledge that the Chai flavour could be stronger. I agree, although his first attempt is pretty darn good as is and I'd happily go for seconds. But the ice cream flavour IS Vanilla Chai, and a stronger chai flavour would certainly do wonders for the already amazing ice cream.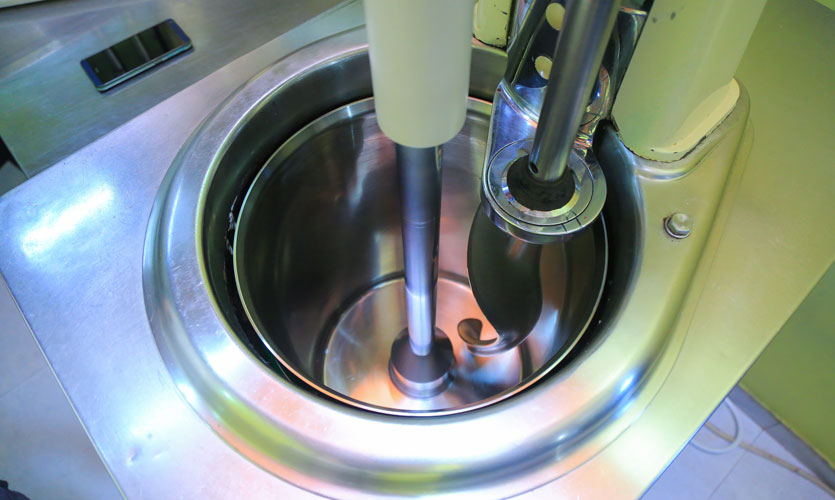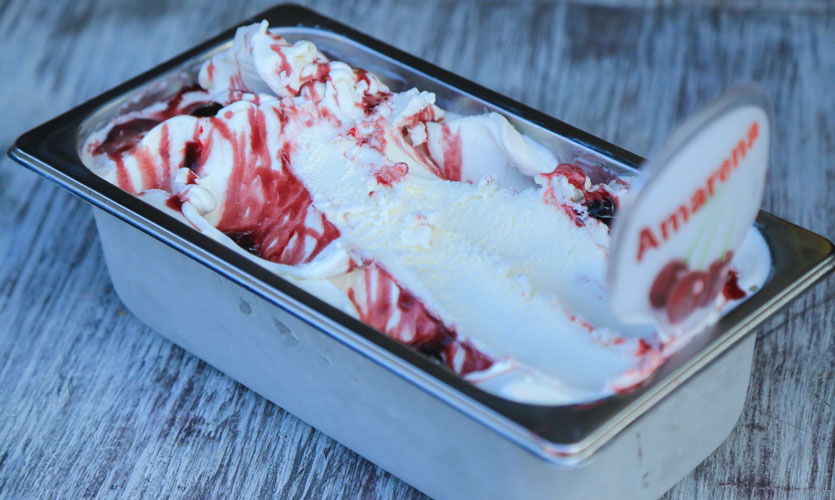 Apart from the flavours up front on the showcase, they also have a few in the back due to lack of space; an issue they hope to rectify soon. All you have to do is ask what else they've got and they will be happy to tell you and oblige even if you request multiple tastings of their flavours. Remembering Mike's favourite flavours here, I opt to try out the Amarena (black cherry) first, and I instantly see the allure it holds. A marriage of sweet and tart, the ice cream is super creamy. There are many flavours at the showcase - Vaniglia, Pistachio, Stracciatella, Cocco, Mango, Banana, Ananas, Cioccolato, Fragola, Limone - and we try quite a few of them, while upon consequent tastings, I discovered that chocolate was dethroned as my top all-time favourite flavour to be replaced by Stracciatella and Amarena. The rest were all close seconds. Damith and I are not the only people to be wowed by the taste and creaminess of the ice creams - as we stood tasting the different flavours, we couldn't help but catch random musings of affirmation by the constant stream of people dropping by for ice cream. The most legitimate comments perhaps, from an Italian family who happily told us that Mike's ice cream was as Italian as it gets.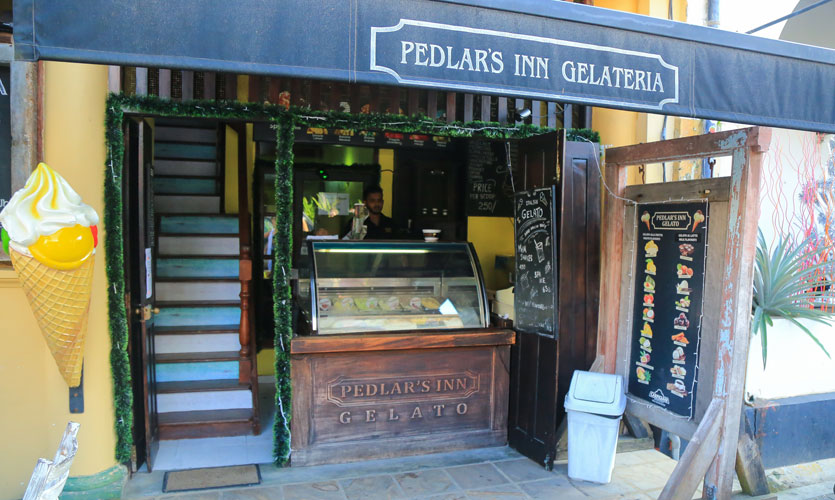 No 61, Pedlar's Street, Galle
facebook.com/PedlarsInnGelato/
091 2 225333
Hours 10:00 AM - 10:00 PM
Pics Damith Wickramasinghe