From the young or young at heart, ice cream is one of those things we all unanimously adore. It is the currency of friendship and of love, and can instantly brighten up the dullest of days. Unfortunately though, for some of us, ice cream is not something we can devour according to our whims and fancies as and when we feel like it. Whether it's because of a picky parent or for various health reasons, it often ends up beyond our reach. If you belong to this category, then you're in for a treat! Nature's Creamery just introduced Health-Alato, the only zero sucrose product in the market. "It is for anyone with diabetes or any illness, concerned with weight also for those who love their health". We spoke to Dr. Natalie Cooke, Co-founder of Nature's Creamy to learn more about their products.
Tell me a little bit about yourself.
My name is Natalie Cooke and I'm an MBBS doctor who specialises in Nutritive Medicine and Clinical Psychotherapy. I'm an advocate for Mind-Body Medicine. I truly believe that our body, diseases, and who we are is a product of our mind and what we believe. I treat diabetic, cancer patients, and patients with kidney failure mainly. My passion is to get people off mainstream Chemicals and Pharmaceuticals and to let their own body heal itself through Natural Medicine.
Nature's Creamery is a company built by a vision and a need that was seen by 2 individuals. My husband Sujith handles the corporate and business side of the company while I handle the quality and nutritive side of the product. That's our foundation and our walls.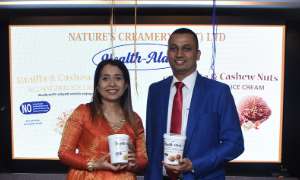 You are a doctor by profession and now you're also the co-founder of Nature's Creamery. What made you want to venture into the food industry?
My patients. They all complained that there was nothing in the marker that they could eat and still keep to my treatment. My version of healthy and the local market was two completely different things. So I had to come up with a product for everyone that could live up to my definition of healthy.
Before you started Nature's Creamery, were you ever fond of cooking?
Not really. I used to make cakes etc for fun during uni. That was it.
How do you balance everything in life, especially considering the fact that you wear many hats?
A lot of support. I run 3 companies together with my husband. We have two kids and none of this would have been possible if not for our parents being our support system.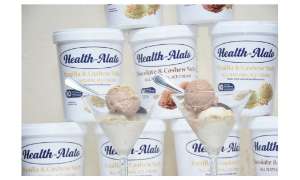 Tell me about the Health Alato ice cream range.
It has no added sugar, no preservatives, no colouring or synthetic products added. It's safe for patients, kids, pregnant mothers, and anyone concerned about being healthy.

Were there any hiccups when creating a product devoid of sugar etc while ensuring optimal taste?
Of course. It felt like an impossible job at first. It took us over a year to get the right products and then the taste.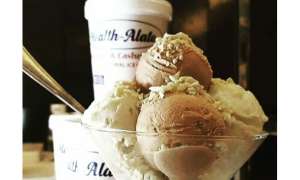 What flavours do you currently have?
We have chocolate with nuts and vanilla with nuts.
For the ice cream range, will you be experimenting with unconventional or very local flavours? Or do you intend to keep things mainstream?
Not at all mainstream. We are going all the way...
Will you be expanding on your product range?
Yes, we have 2 more flavours coming out this month and then many more.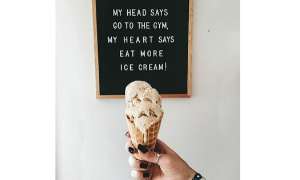 How has the customer response been so far?
Excellent. We have gone out of stock 5 times in 2 months. I'm really happy that people are looking into their health this much
Where can your products be purchased?
Right now it's only on order. We have 2 pickup points, Dickmans Road and Pita Kotte. We also deliver.
Reach out to Nature's Creamery via their Facebook and Instagram accounts to place your orders.