My Sister's Kitchen (MSK) delivers authentic Jaffna cuisine in Colombo. Home cook Thushara Innasithamby started MSK four years ago and today, she has a large clientele of regular customers ordering her home cooked meals.
Thushara paints a pretty picture when asked why she chose Jaffna style dishes to be her niche. She talks of families sitting around a table and enjoying authentic soul food.

"Jaffna food is all about people gathering together, sitting down and having a meal as one unit."

Her food is made with family recipes passed down for generations and the genuineness of these recipes really comes through in her food. Having been a banker for over 16 years, she recently retired to pursue her dreams as a full time home cook.

Today, she runs a thriving home business and caters to small and large events and functions.
FOOD
As she mostly takes orders in bulk, she generally asks her customers for their preference and would customise the menu around them. Serving up the most authentic Jaffna dishes in Colombo, we were eager to see what flavours were in store for us.

For carb dishes, we tried their Uppuma, Pot Biriyani and Pittu. The Uppuma is a carb made of roast semolina tossed in onions, curry leaves and mustard seeds. Served hot, we thought it was a fantastic starch that went well with the curries. The Pittu was equal parts of red rice pittu and coconut flakes. As the pittu was a very dry carb we found that the Murunga White Curry was the ideal complement to it. The Pot Biriyani was a little different from the traditional biriyani. Made with white rice, it's cooked in a stock layered with chicken that has been cooked in curd paste. The rice is then slow cooked with various tempered spices, yoghurt, chilli and saffron. The Pot Biriyani had an abundance of flavour and the fried onion and curry leaf garnish really topped the dish off.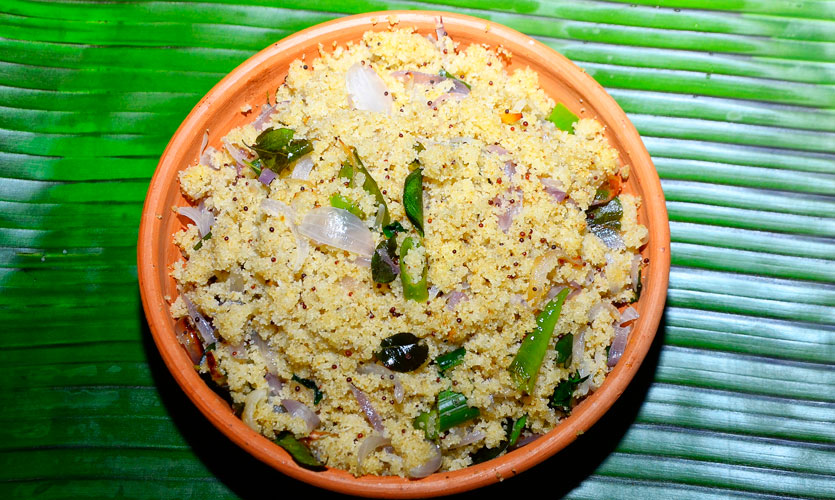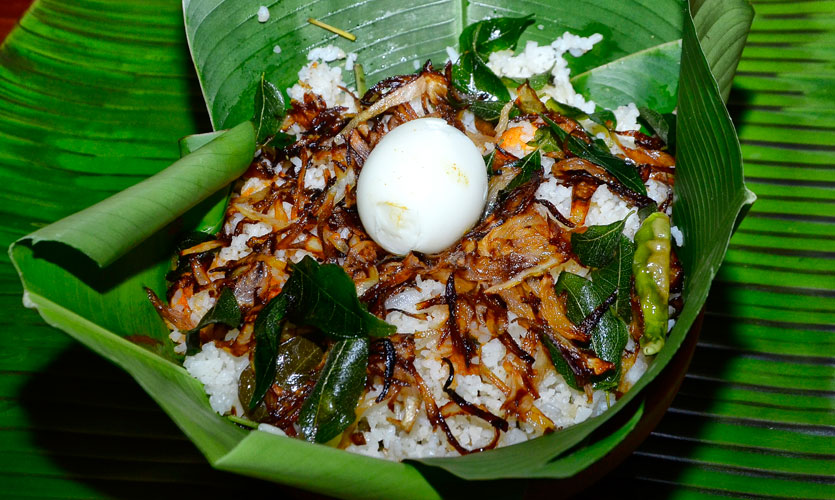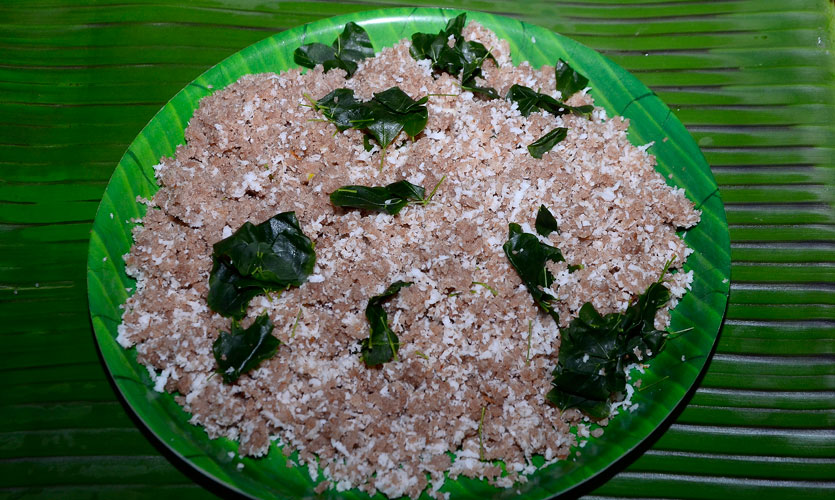 For curries we started off with their Black Pork Curry. The pork curry was made with a special homemade curry powder, coconut, and a mix of roasted and grounded Sri Lankan spices and cooked with chilli powder. The copious amounts of spices in the curry came through to give the pork curry a thick gravy like texture. Overall this was black pork curry done right; the curry had a deep flavour and the pork was tender and juicy.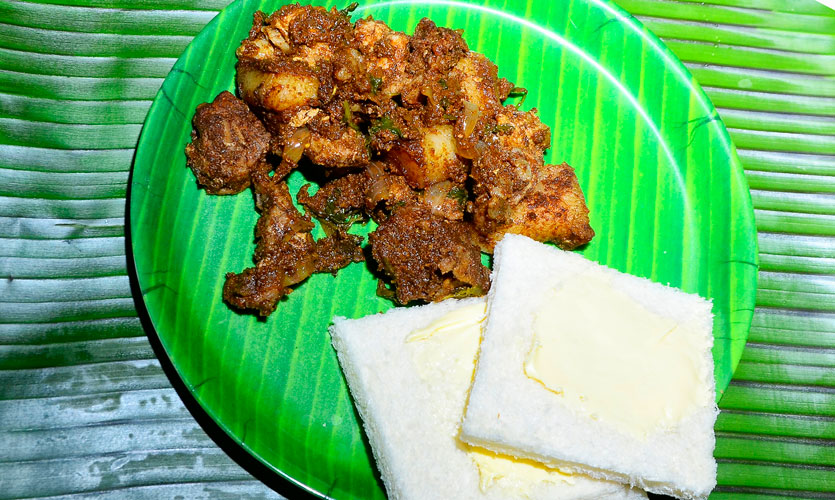 Next we tried their Moju with Fried Prawns. It was a strange dish for us because we've never really had prawns and moju mixed together but we are told it's a Jaffna special. The moju is made with a mustard, date and garlic paste and is grounded with vinegar and then cooked. The prawns are fried in such a way that the moju can stay unrefrigerated for a month without getting spoilt. The moju is a great accompaniment for a rice and curry meal with the brinjal having a slightly sweet flavour and the prawn having a contrasting crispy texture.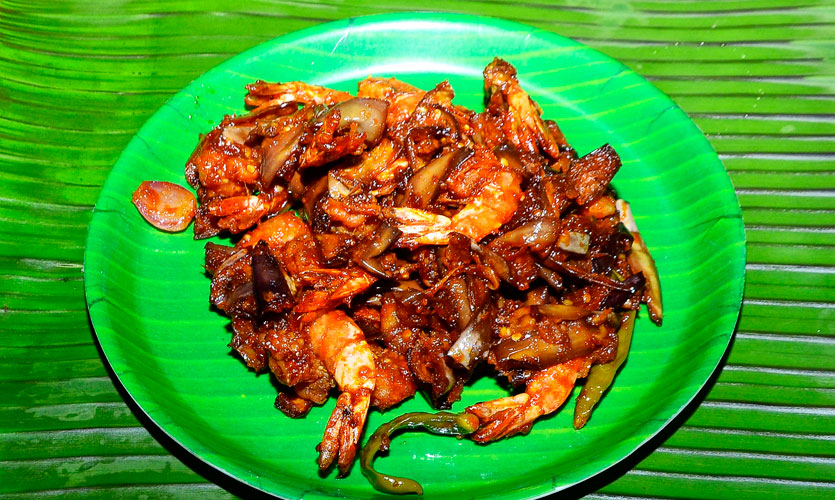 Their Fish and Chicken Curry stands out from among the usual curries because tamarind is incorporated into the curry as a souring agent. Because of this, both curries had a great balance of sweet and sour flavours that we really enjoyed. One of the most surprising dishes for us was the Murunga White Curry. A classic Jaffna staple, the curry uses a garlic and onion paste and is cooked with egg. The dish was an absolute taste sensation and we just couldn't stop eating the mellowed out curry. It worked so well with the Pittu and is a dish we would definitely recommend trying.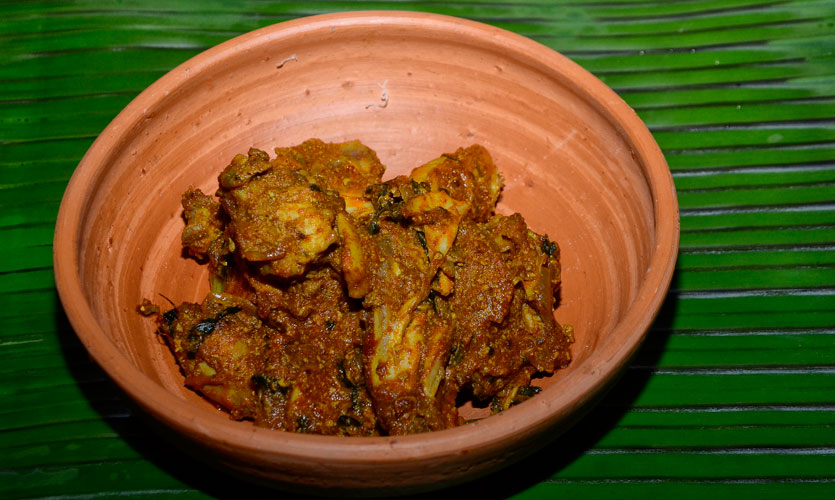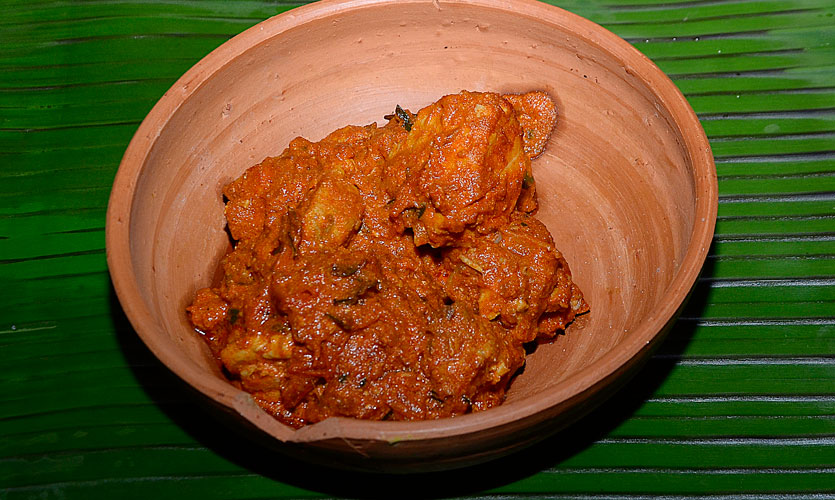 The star of the main course for us however was the Crab Masala. Cooked in a homemade masala paste and thickened with egg, the Crab Masala was a gastronomical experience. The crab was fresh and packed with meat and the spiciness of the masala has seeped into every inch of the crab. It gets a little messy when eating but that goes to show just how great the dish really is!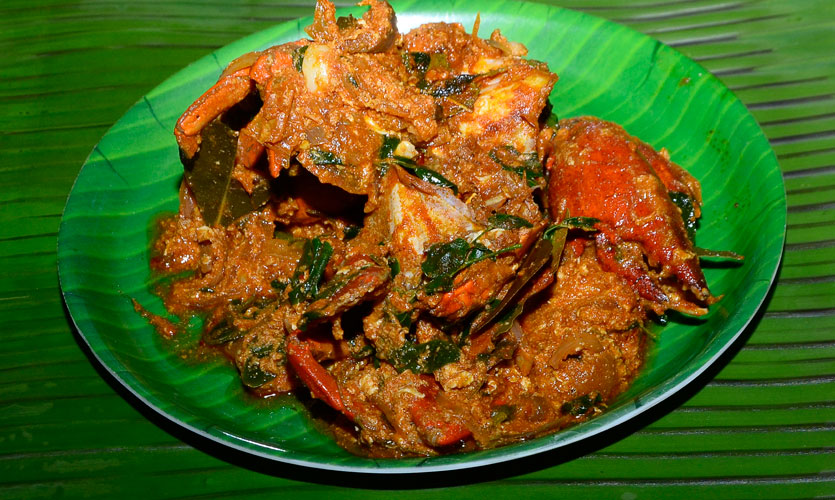 For Desserts we tried their Date Cake, Chocolate Biscuit, Passion Fruit Mousse, Crème Caramel. The Chocolate Biscuit was really more of a mousse like in texture and heavy on the chocolate side. Their Passion Fruit Mousse used natural Passion Fruit jelly and was topped with real passion fruit on top and the overall zesty flavour of the passion fruit was balanced out by the mousse. The Crème Caramel was smooth and creamy but our favourite dessert was the Date Cake. We usually find that Date Cakes are rather heavy with an overabundance of ingredients but the My Sister's Kitchen one was the most soft and fluffy date cake we've ever eaten. Using a light batter with less flour, the cake had just the right amount of fruits and was topped off with a butter cream ice cream.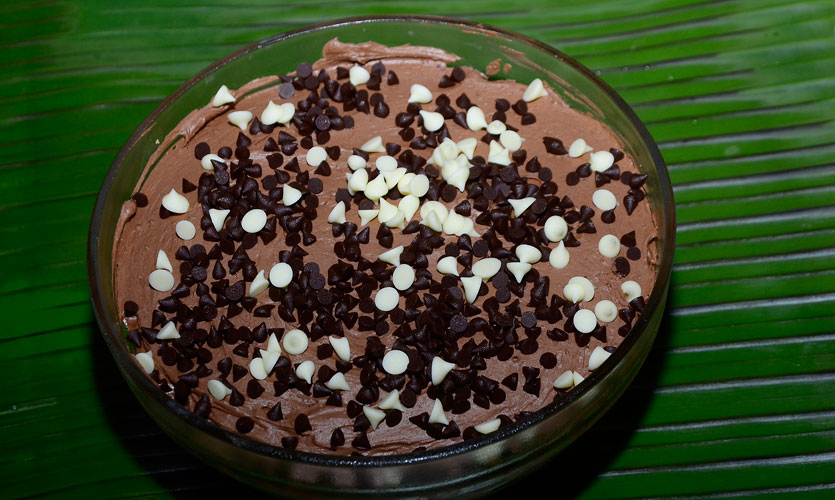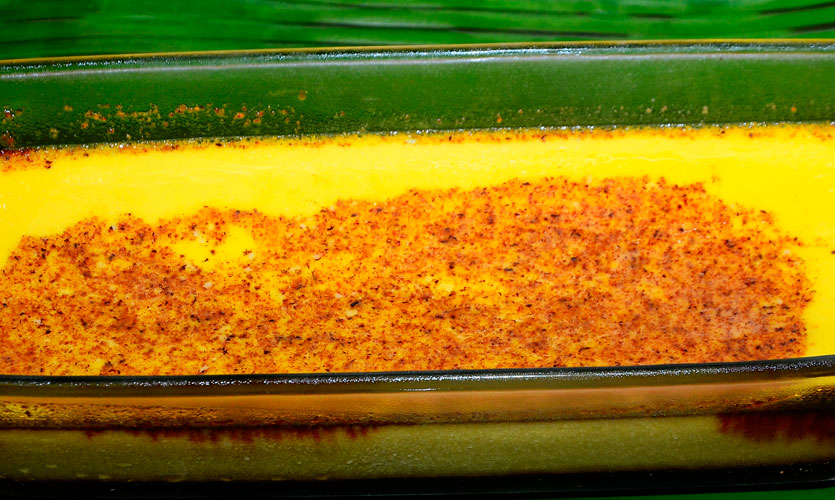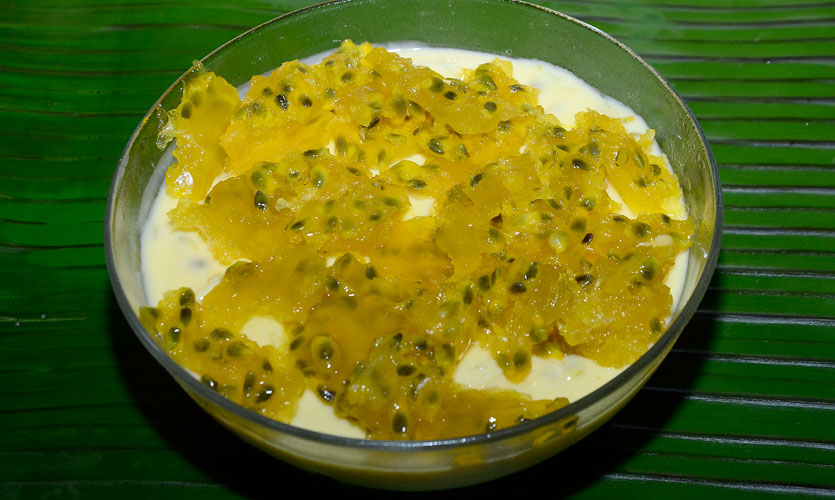 OVERALL
All in all, the best way to describe the food from MSK is that it is 'pure soul food'. Talking from experience, this is the kind of food that will make you close your eyes and let out a hum of satisfaction because it's authentic home cooked food from the heart. As Thushara would say,
"We cook food as your mother would!"
and food just doesn't get better than that!
Facebook - www.facebook.com/MySistersKitchenSL/
Website - www.mysisterskitchen.lk/
Telephone - 077 301 7515
Address - No.53, New City Garden, Gadabuwana, Piliyandala


Working Hours –
10:00 am to 11:00 pm on Weekdays
11:00 am to 11:30 pm on Weekends
*Requires 24 hours' notice for orders.

Pics by Waruna Wanniaarachchi