In this series, we talk to people who turned their passion for food and baking into a business idea amidst lockdown and COVID-19 fears. Some have been in the market for years and others saw the new opportunity and took it! These home businesses are changing the game and have overcome the odds of running a business during the quarantine. With increased restrictions once more, we talk to home bakers who are operating during these times to bring deliver the sweet and savoury to your very own doorstep!
MAGIC WHISK
Operating from the hill capital of Sri Lanka, Kandy, Rizla Sham considers baking 'magical' and started her own business back in December 2018. "It surprises me how a handful of ingredients and a loving thought could transform into a bowl of happiness. In baking, you are taking completely raw ingredients that cannot under any circumstances be eaten on their own and you're creating something brilliantly delicious and fabulously delightful out of them. It's a bit like magic!".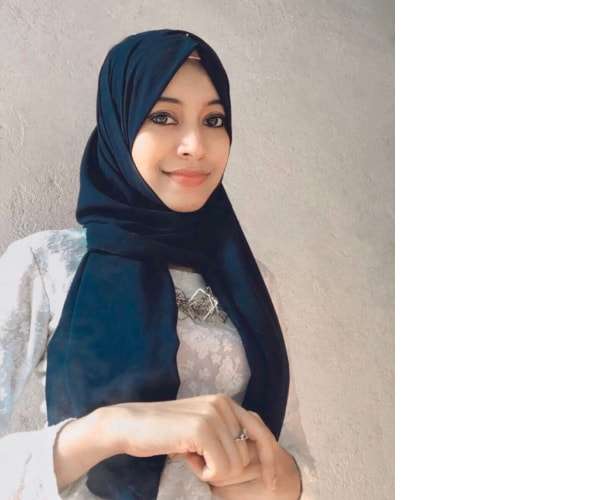 Along with our renowned signature cakes, we do a range of baked delights, from cupcakes, brownies to cheesecakes. We offer a variety of delicious baked treats and desserts. Everything can be customised according to the client's wish with pretty packagings along with gift hampers and hand-painted tags/cards. Our drip cake is one of the most beloved among our customers.
Q

When did you start operations?
I started off baking at home for the love of it, which eventually led me to open up an Instagram page in December 2018 to post my baked treats. Since then, I've received immense support from friends, family and loyal customers especially in the form of repeated orders. It is inevitable that the pandemic has affected operations in all industries. However, as Covid- 19 continues to evolve, we've taken necessary measures to ensure minimal disruptions to our customers.
Q

What is it like running your operations in times like these?
The operational aspect was rather challenging during curfew, acquiring supplies and delivery has been tough and has definitely changed how we operate tremendously. However, I've taken advantage of this time to engage more with my potential and existing customers through my Instagram handle especially by posting food related content and drool worthy pictures of my bakes.
Q

How are you ensuring the proper hygiene measures are taken in preparation and delivery?
Hygiene is imperative to us, therefore we've taken recommended measures to maintain hygiene in my workspace, which is my home kitchen. Maintaining personal hygiene, disinfecting the workspace and equipment on a daily basis, having a personal driver for delivery whilst maintaining contactless delivery with the aid of online payments has been extremely effective in complying with hygiene guidance.
Q

How are you handling the reimposition of restrictions?
I think I'm handling it better the second time around! The first imposition of curfew geared me up to handle most of the challenges that come along with restrictions so I'm confident to say that I'm put together in all aspects to handle any upcoming obstacles that could get in our way.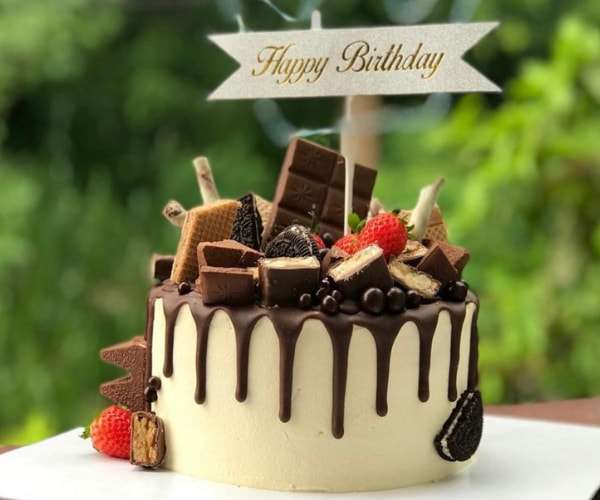 Q

What do you enjoy about baking and operating your own home baking business?
To have the liberty to do what I love for a living which most definitely helps me experiment and enhance my creative side is what I consider my biggest blessing. To use my passion to be a part of shared moments of bliss is incredibly therapeutic.
Q

How do you see home bakers going forward post-Covid?
I noticed many start-ups and emerging home based business post-Covid, which I assume is closely knitted with almost everyone developing a liking towards cooking and getting in touch with our creative side in general since the lockdown presented us with ample free time. This has definitely helped homebakers experiment and explore a variety of innovative ways to surprise customers with.
Q

Any advice to anyone who wants to start their own business?
Anyone contemplating whether you should start your own business or not, your answer is definitely yes. Starting a business has a lot to do with courage, do not be afraid to start small, every corporate giant was once a business that started small. Keep it simple, earn while you build. You got this!