HoneyBee Desserts is a home-based operation run by a mum and daughter duo. What they offer are cookie bars – scrumptious, dreamy cookie bars using locally sourced ingredients while everything is made from scratch be it the cookie dough base, the fillings, topping and sauces.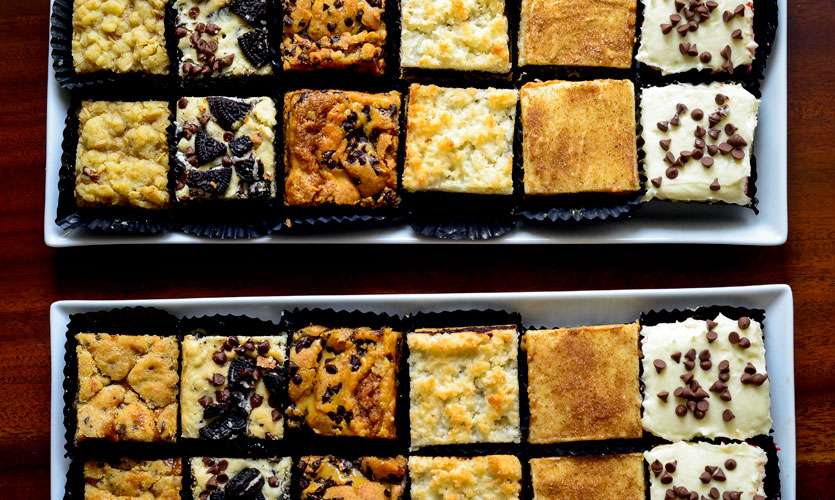 Food (5 stars)
The Caramel Snickerdoodle (Rs 220) was easily one of my favourites. The base of this, just like all the cookie bars is a cookie dough base but it is the homemade caramel and the white chocolate topping with cinnamon sugar that makes it special.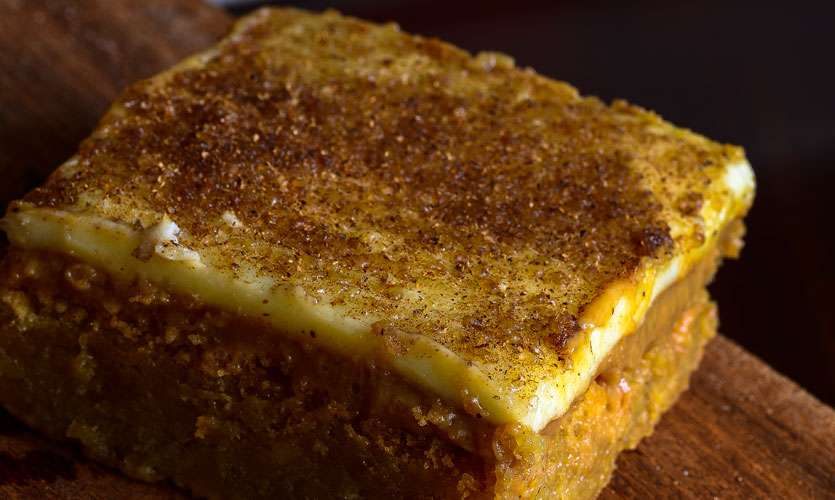 The cookie bars are quite rich so one bar would do unless you really want to indulge.
We also found the Salted Caramel (Rs 170) truly stunning. The balance of sugar and salt was just perfect while the white and milk chocolate chips added interesting flavour and texture notes. Another cookie bar which uses caramel is the Spiced Caramel Apple Crumble (Rs 170). The base has no eggs but oats and the perfectly stewed spiced apples and the crunch from the crumble give it a depth of warm flavour notes.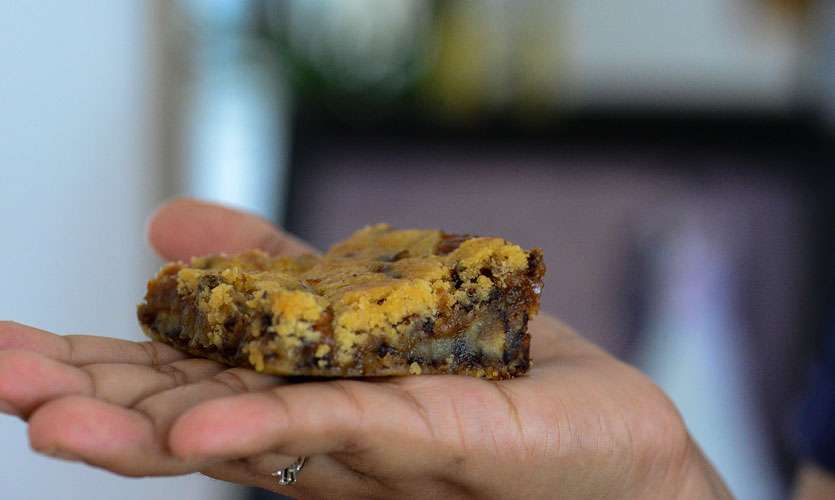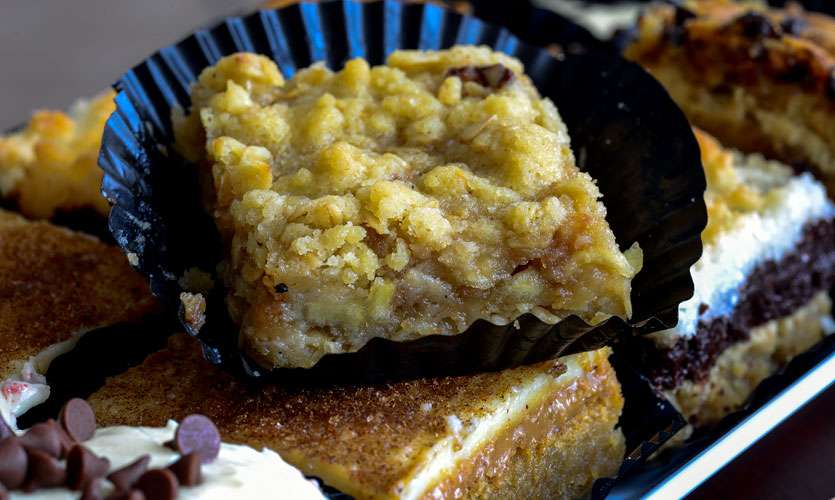 Among the more sinful treats is the Chocolate Macaroon (Rs 220) where a layer of dark chocolate is sandwiched between the thick cookie dough base and topped with coconut while the Chocolate Chip Cheesecake (Rs 220) which is more like a dense, cakey, large chocolate chip cheesecake cookie is also quite the treat.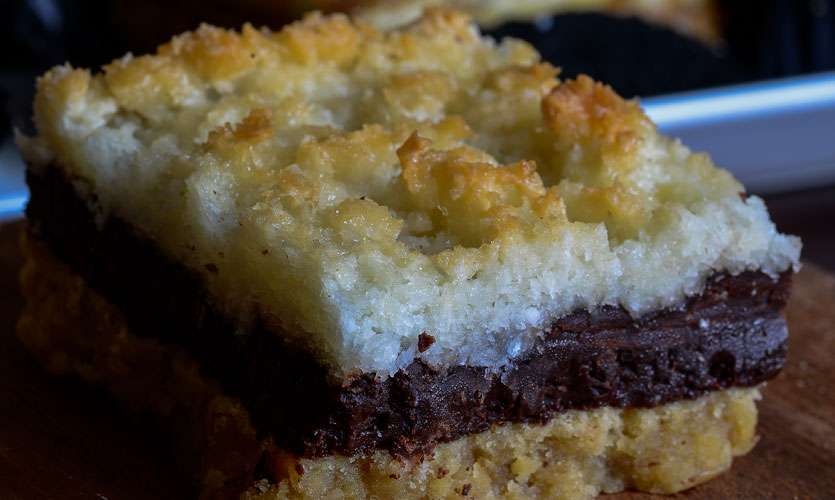 The pretty Red Velvet (Rs 220) cookie bar with a red velvet cookie base with chocolate chips and a cream cheese frosting dotted with chocolate chips was a little less sinful than the rest but scrumptious still. The Cookies and Cream (Rs 220) cookie bar owing to its creamy, milky notes and crushed Oreos made for a more playful treat on the senses!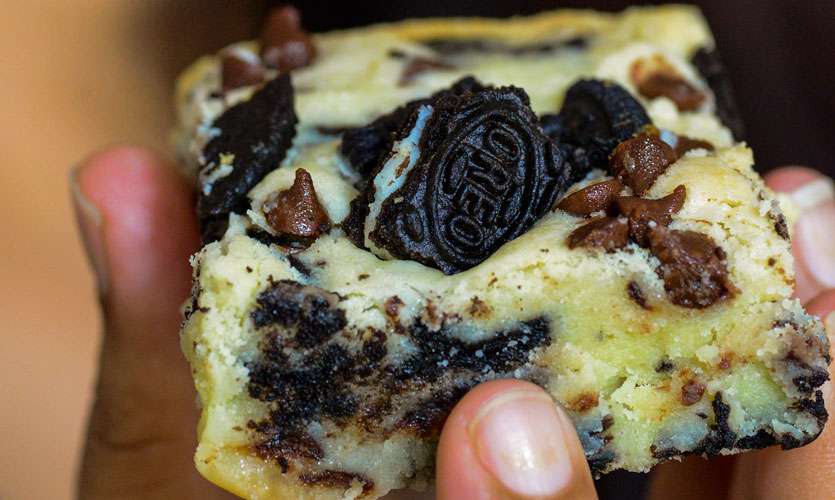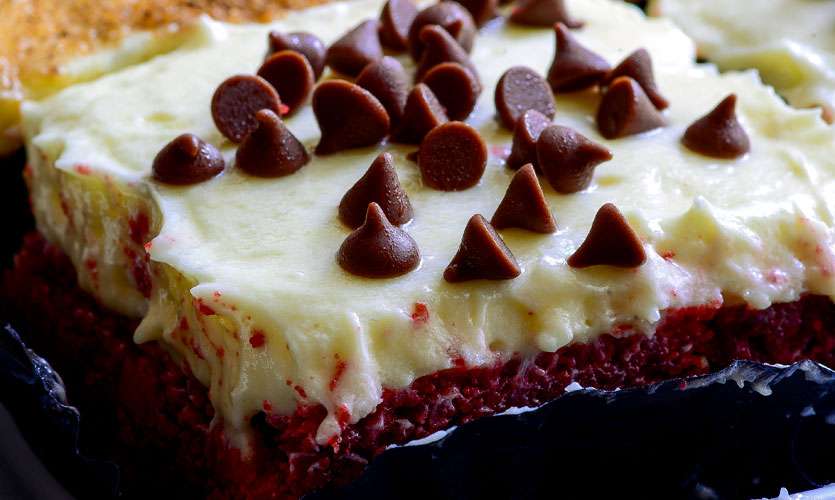 What we recommend: Caramel Snickerdoodle, Chocolate Chip Cheesecake and Salted Caramel (Rs 170)
Service: 5 stars
Would we order again? Yes
Tips/notes by author:
-48 hours notice is required for orders
-A minimum order of four cookie bars of the same kind is required for standard orders
-They also do a gift box for which an assortment of cookie bars can be chosen
-The cookie bars are best served chilled while the Salted Caramel is best left outside for a few minutes before indulging
Pix by Kanishke Ganewatte