Grazing Through Graze
We had a very enjoyable evening at the Hilton Colombo when Life Online went to check out their newly opened LAB (Lounge and Bar) and Graze Kitchen.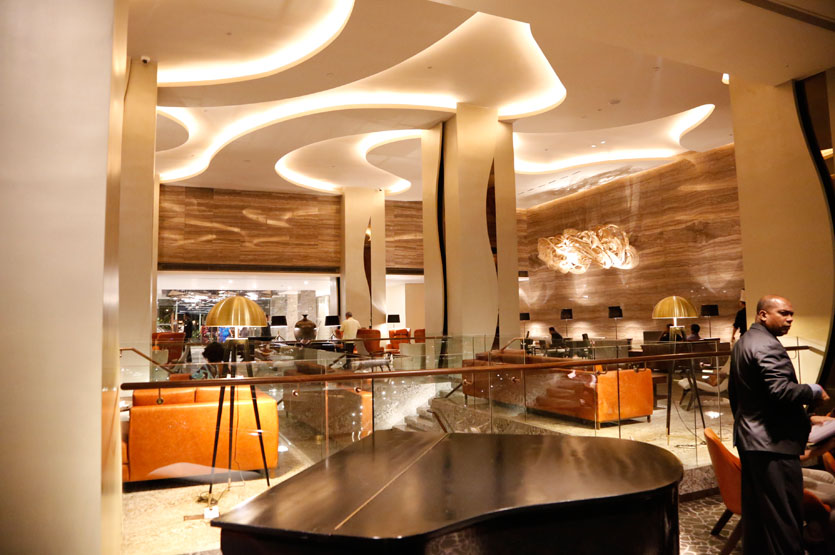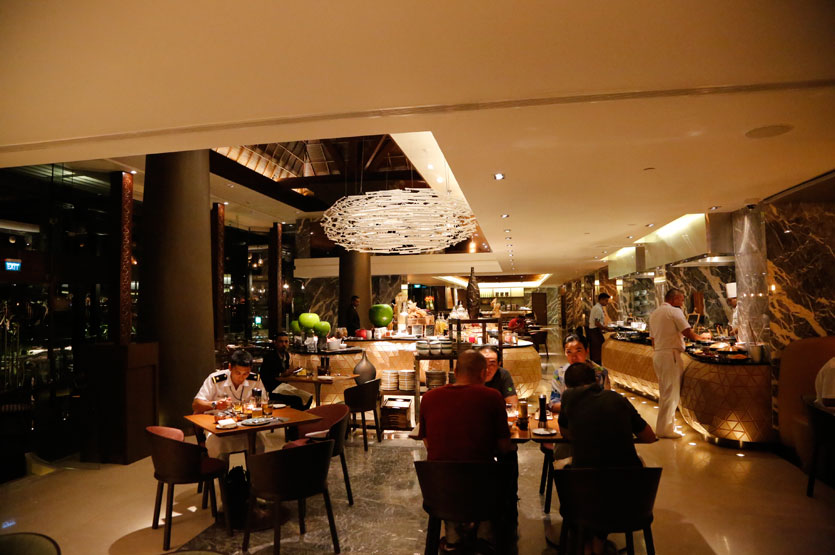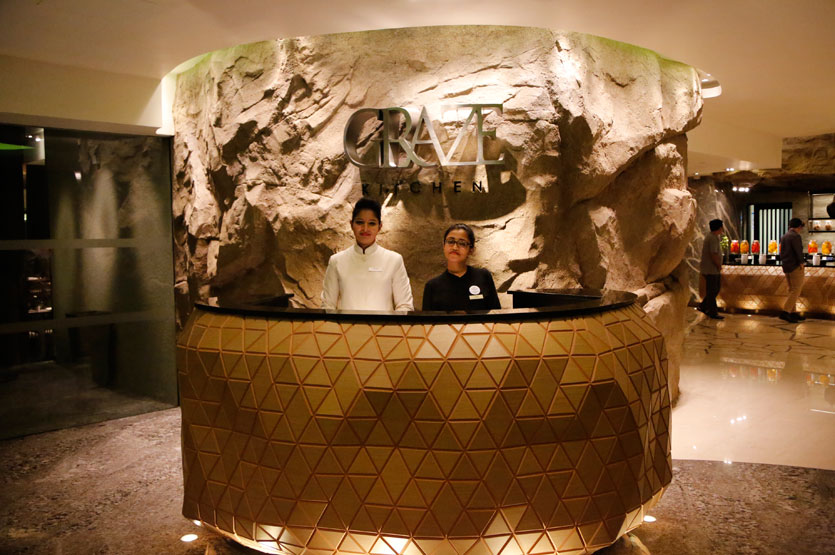 ---
Ambiance
It was a spectacular sight when we walked in to the all new Lounge and Bar at the Hilton Colombo. The interior themed around rainforests of Sri Lanka is amazingly beautiful with its abstract designs around you and granite paved floor. You could just sit at the lobby and enjoy a drink just gazing at the beauty around you and looking into the lotus pond through the glass. The bar located in one corner is exquisite with cosy looking little private, cubicles like spaces, along the wall. This would be ideal for a romantic date. The live music being played in close proximity to the bar really adds to this whole experience.
---
Food and Beverages
We had some cocktails to start off a very enjoyable evening. What I had was called Spices by Nature 1450/- . It had a distinct smokey taste mixed into a pineapple and vanilla flavour. After a little chit chat over drinks we moved over to the The Graze Kitchen.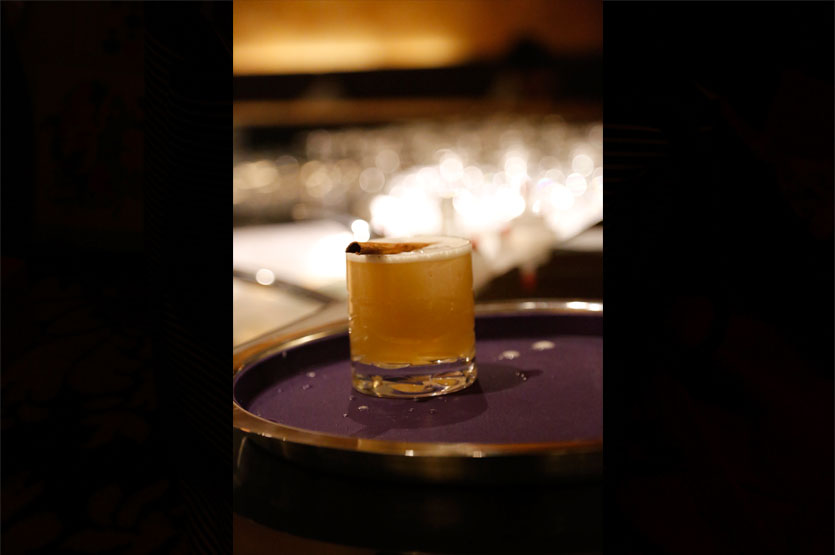 This area is also beautifully done up to a rustic concept. The spread included cuisine from different parts of the world at separate stations. Everything is in little containers, so you just pick up one of whatever you want. I love that concept. It's neat and orderly. Starting with the Salad Bar where you could make your own dressing, we moved on the Mediterranean section where we tried out the Roast Beef with Herbs and the Seafood Thermidor.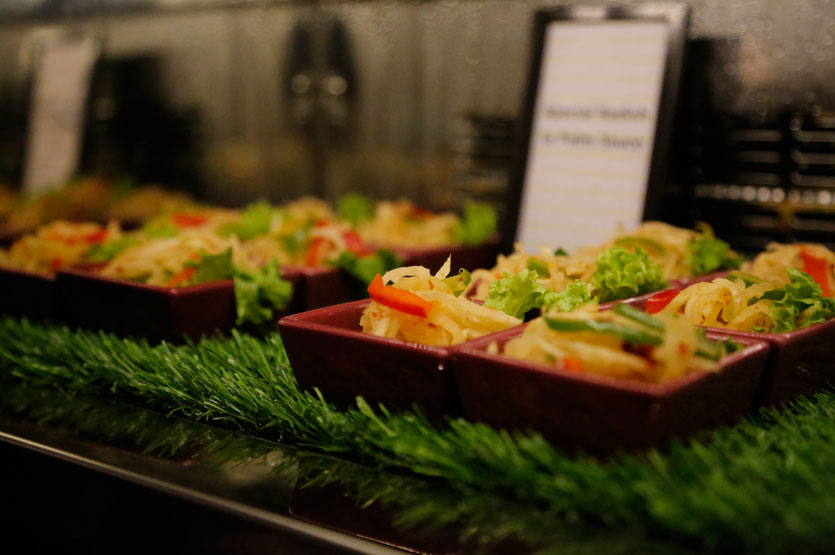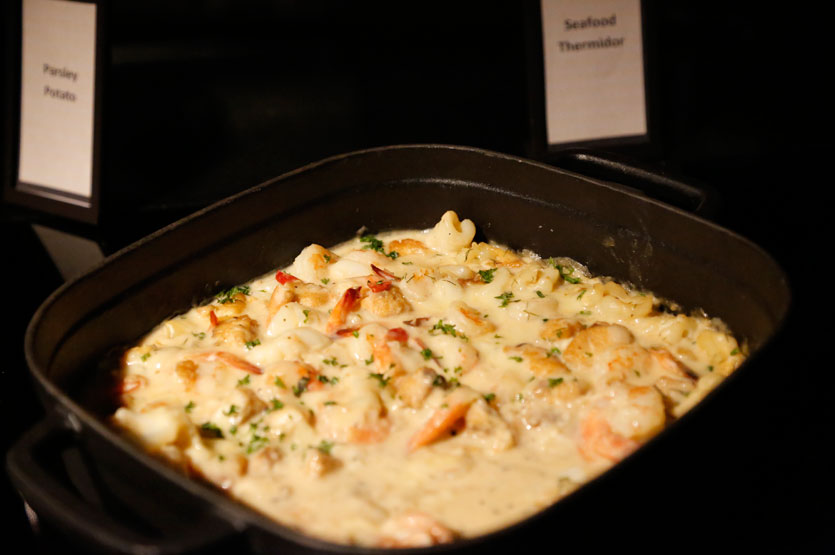 The Japanese section had Sushi, Nigiri, Makis and many other Japanese delicacies. This was definitely my favourite section.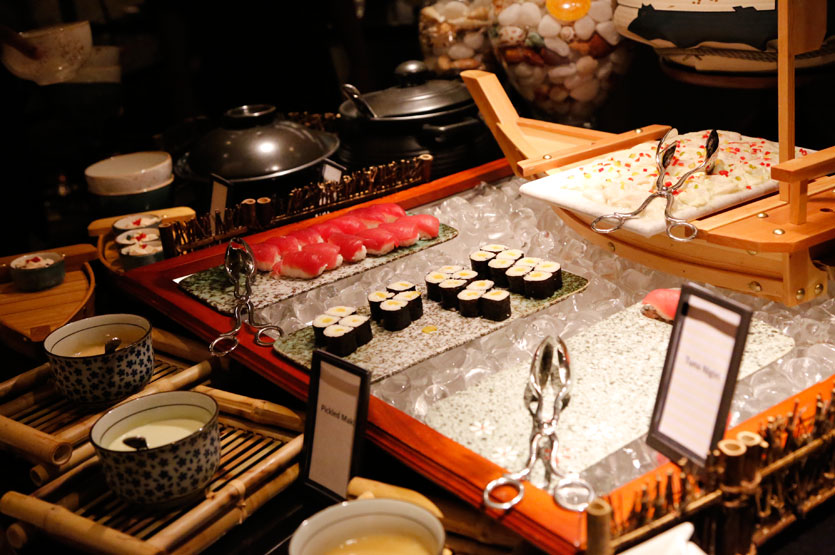 The Indian section had little bowls, containers and plates which you could place on a tray and you could serve yourself little quantities of many things. They had Biriyani and many types of Bread and Wadais with delicious curries. The East Asian area had cuisine from Thailand and Japan. We tasted the Fried Fish special with Thai Sauce Cantonese Style Sea Food, Chicken Green Curry and Stir Fired Lamb which was also super. Then of course the Sri Lankan section had to be there with our culinary specialties. From that section we tried out the Mutton Black Curry and Devilled Prawns. I didn't like the prawn preparation too much but the mutton was fantastic.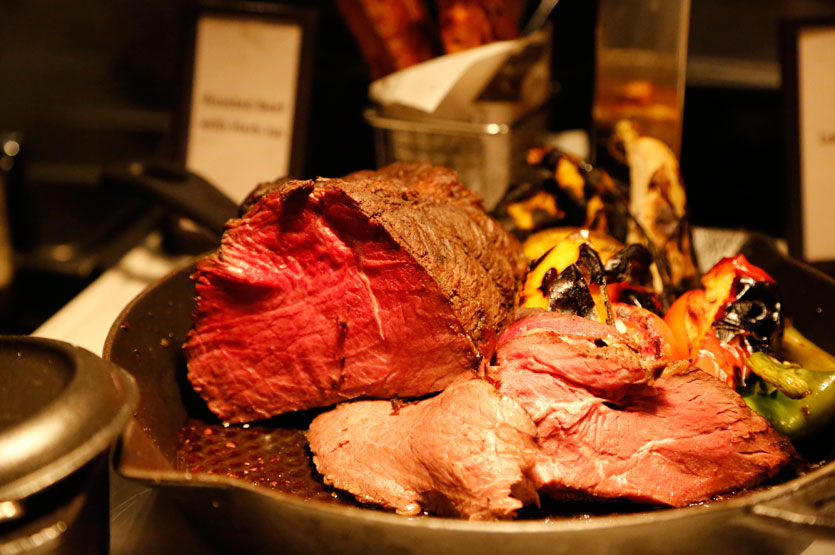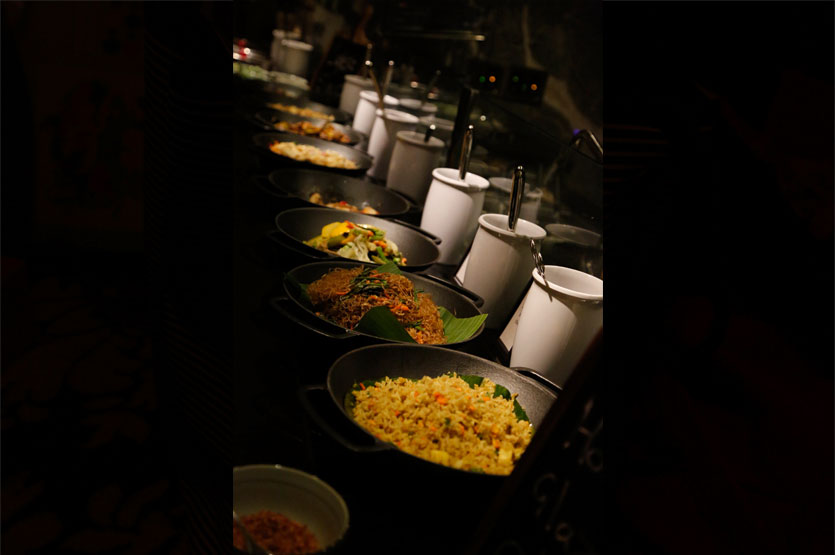 The dessert area included Chocolate and Vanilla Madelines, Orange Savarin, Chocolate, Almond Brownie, Lemon Cheesecake and many more scrumptious goodies. It was the Coffee Financer that was my favourite. Something unusual I noticed was a large glass bottle filled with Narang biks, a sweet item which was quite popular a long time ago, but not seen around these days.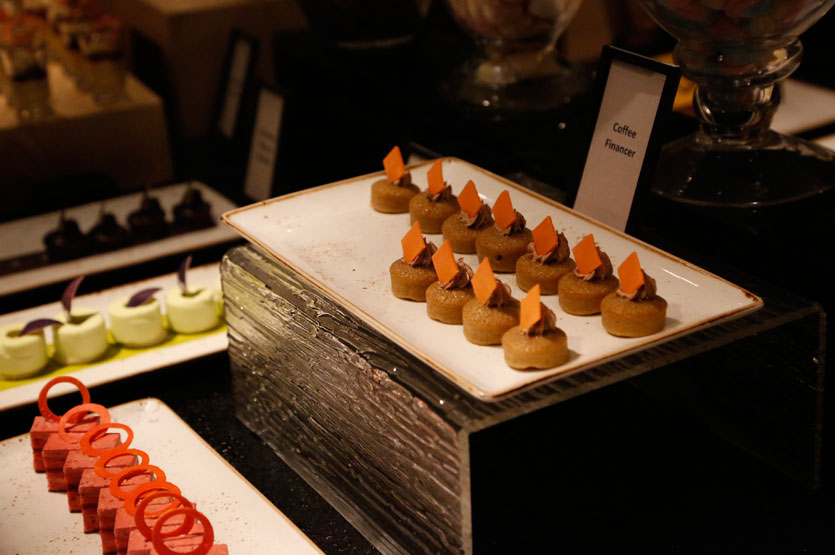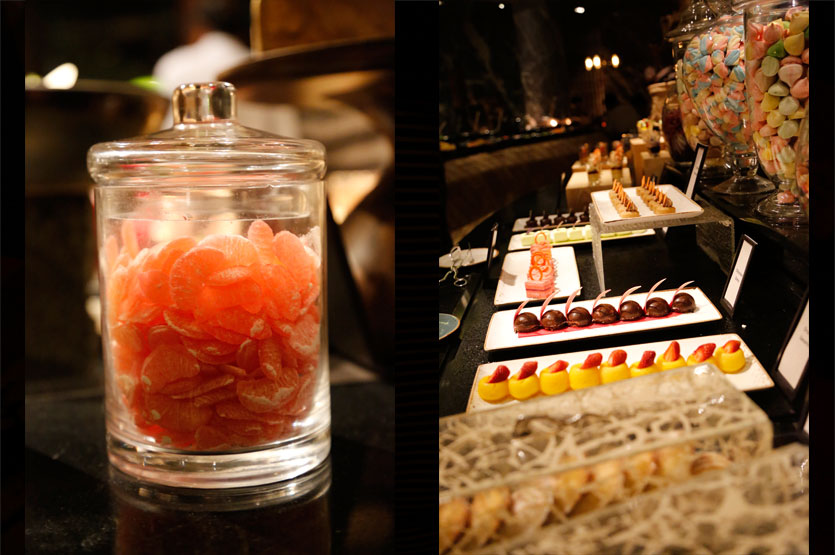 ---
Service
Executive Chef Kazi and the rest of his team's service was impeccable. They made sure that our dining experience was fabulous.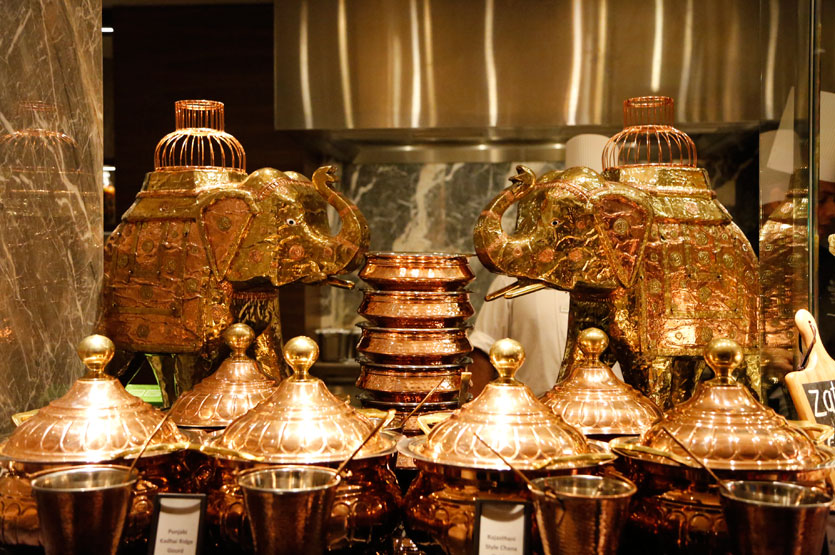 Photographs by Zeeshan Akram Jabeer