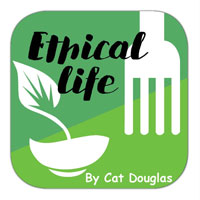 Following on from my article last week about the soya centre I'm going to share with you a recipe for a basic tofu scramble. This is one of the first dishes I learnt how to cook when I went vegetarian as it's super easy and you can use household staples. It's not supposed to taste like scrambled eggs, I use the term scrambled because I crumble the tofu with my hands and scramble all the ingredients together to make a nutritious and delicious meal. Please note my measurements are approx, you can put as much or as little of anything in there as you like, that's the beauty of tofu, you can put whatever vegetables/herbs/spices you want in it!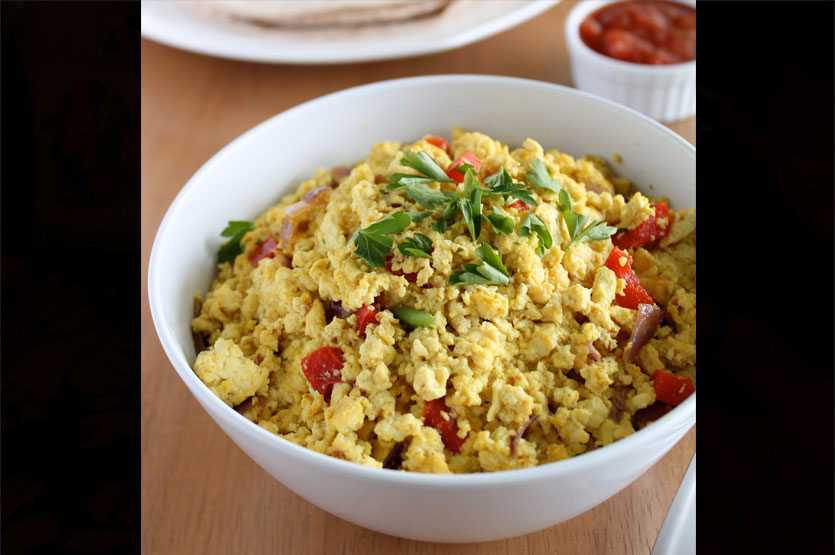 (Image courtesy Vegan Yumminess)
Ingredients
· 1 tbs refined coconut oil for frying
· 4 cloves garlic
· 1 onion
· 1 vegetable stock cube to make a cup of stock water
· Firm tofu (not the silken one, it will just fall apart)
· 1 tbs soy or tamari sauce
· 1 tsp of turmeric
· 1 tsp paprika or smoked paprika
· 1 tsp ground cumin
· 1 tsp ground coriander
· 1 tsp pepper
· 1 tsp chillie powder (if you are into that)
· 1 tsp of vinegar
· ¼ cup nutritional yeast (optional)
· 2 tbs tomato paste or sauce
· 3 big tomatoes
· 6 stalks kale
Method
Heat the oil up in a big frying pan on medium heat.
Fry the garlic and onion til translucent.
Drain any excess water from the tofu by squashing it in your hands or with paper towels and then crumble the tofu into the pan.
Add in the soy sauce, turmeric, paprika, cumin, coriander, pepper, chilli powder, tomato paste, vinegar and nutritional yeast (if you can get hold of some).
Slowly add in your stock mixture as needed so the tofu soaks it up and the spices and doesn't stick to the pan. The tofu shouldn't have water in the pan; only add enough water to stop it sticking while it cooks. It should absorb most of the liquid.
Lastly chop tomatoes and rip the kale into smaller pieces and then cook for 3 minutes until all water is soaked up.
Serve on toast or in a tortilla wrap with a side of spicy guacamole.