Ronali Perera started RAW (Refreshing Ayurvedic Wellness) 3 years ago in the comfort of her own home. RAW is a brand of cold-pressed juices that are 100% organic, locally sourced and ayurvedic. Her juices have garnered a lot of attention and love over the years and the place is a popular go-to for any detoxing and cleansing needs.
A heavy advocate for clean living, Ronali opened her own little café just last week celebrating World Organic month in September. "Café RAW actually came about from an overwhelming number of requests from my followers to do organic food and because I already had the supply for organic produce, I thought 'why not?' and decided to open up my own organic café!"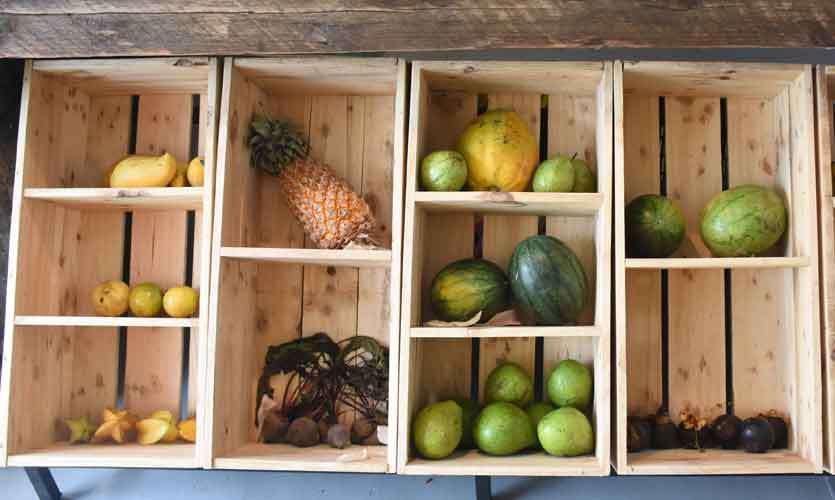 Café RAW is nestled in a quaint corner in Bauddhaloka Mawatha and shares its space with the Groove House Hostel. True to the organic concept, the space is created largely with upcycled and recycled products. "Sustainability is very important for me. So, I wanted to make sure that the café uses recycled and upcycled material as much as we possibly can and make sure we are as carbon neutral as we can possibly be. I made my countertops using upcycled wood from the railway tracks. I wanted seating to be comfortable but recycled so I got discarded pallets and I even brought plants from home to decorate the place!"
With healthy living becoming more and more popular, cafes like Café RAW are very much in demand. But what makes organic food so special? Unlike our average foods, organically grown fruits and vegetables have fewer pesticides and is proved to have more beneficial nutrients such as antioxidants. It does come with a slightly higher price tag but is it worth the extra cash?
"Yes – especially in Sri Lanka!" says Ronali, "we are one of the largest importers of chemical pesticides and it is largely used in agriculture which means you are consuming tons and tons of pesticides when you eat non-organic food which will eventually make you sick. So, in the long run you will end up paying medical bills that are far more expensive than organic food!"
So, did organic food win us over? Here's what we thought of Café RAW!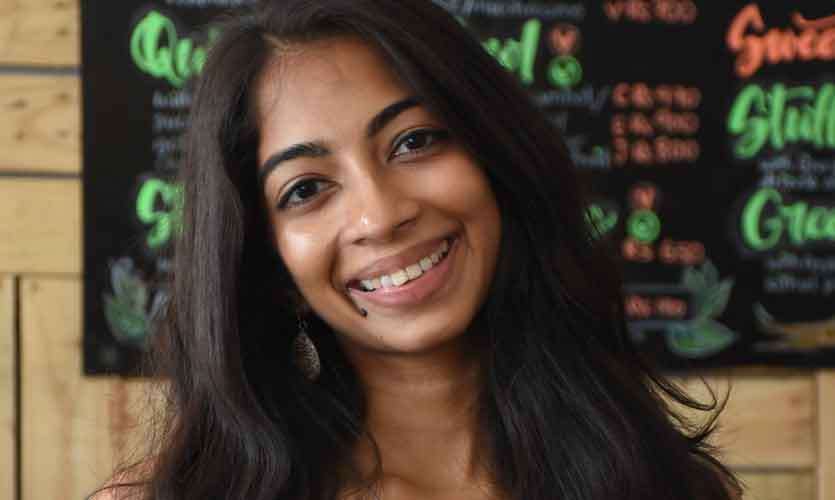 Drinks & Food
If you are at Café RAW and you haven't tried out their cold pressed juices then you definitely should! But if you want to settle for something new, they've got a small range of coffee, tea, homemade ginger beer and cooling drinks.
The food menu is pretty limited with around ten dishes to choose from. Nearly the majority of the menu is vegan and vegetarian or has the option to be prepared as such. We opted to have their Prawn Salad (Rs. 990) of which alternatively you can choose chicken or egg as your protein. The salad had a mix of different kinds of salad leaves, microgreens, chickpeas and a wide range of seeds like pumpkin, almond, cashew, sunflower and chia and was topped with toasted organic coconut shavings. You can choose your dressing preference from either vinaigrette or honeybeets – we opted for honeybeets which added a lot of colour and flavour to our dish.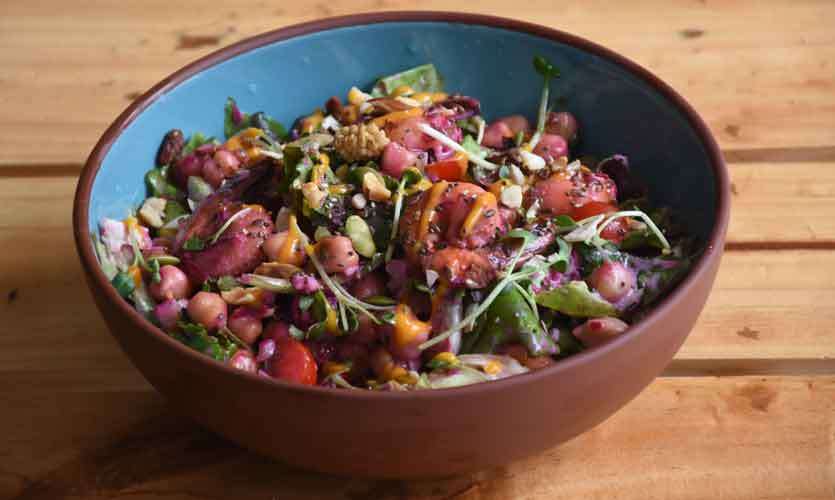 Our favourite dish turned out to be their Avo Toast on Sourdough Bread (Rs. 850) which can either be ordered with a poached egg or mushroom. We opted for a poached egg with hollandaise sauce and microgreens and we loved it. The creamy, smooth avocado puree smothered across the sourdough bread really was the perfect combination. The only difficulty we had was that the sourdough bread was tougher than usual and we had to spend a majority of our time channelling our upper body strength to cut ourselves a piece!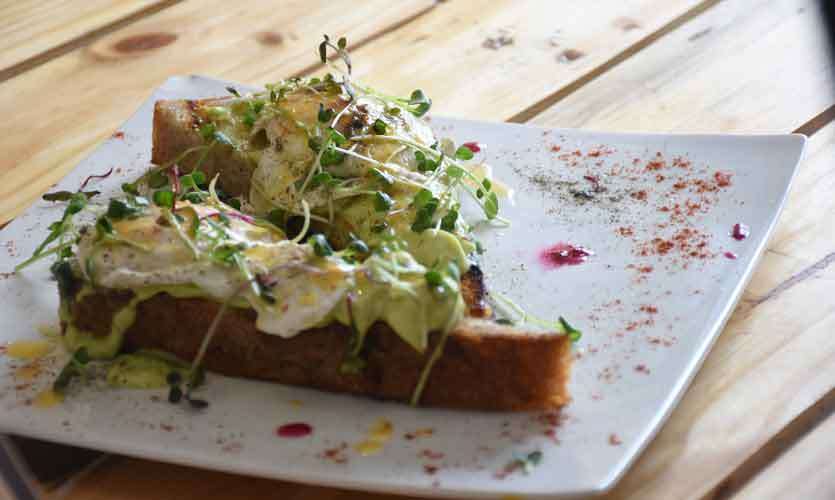 Service
Because it's barely a week since opening, Ronali runs the Café by herself so there is a bit of a waiting time involved. We popped by on a very busy day, the place was packed with little to no seating, so we had to wait a while for the order to be taken and to be served. Ronali assured us she is hiring more staff over the course of the week so we are pretty sure the lengthy waiting time is solved already!
Pictures by: Kushan Pathiraja