In this series, we talk to people who turned their passion for food and baking into a business idea amidst lockdown
and COVID-19 fears. Some have been in the market for years and others saw the new opportunity and took it! These home businesses are changing the game and have overcome the odds of running a business during quarantine. In this segment, we talk to home bakers who are operating during these times to bring the sweet and savoury to your very own doorstep!

Baking Room by Mudee is a brand that depicts a tale that merges past experiences and passion into a brand. Though home-baker Muditha often had a passion for baking, she initially had no intention of turning it into a venture of her own. "Having posted pictures of my cakes on my personal Facebook profile on a usual basis, resulted in me receiving messages and inquiries about the cakes I do, which eventually culminated in my first order. With constant messages and inquiries, I was able to capitalise on the opportunity at hand and turn my passion into a business, while also leveraging my own unique selling point and formulating and crafting the brand image Baking Room by Mudee."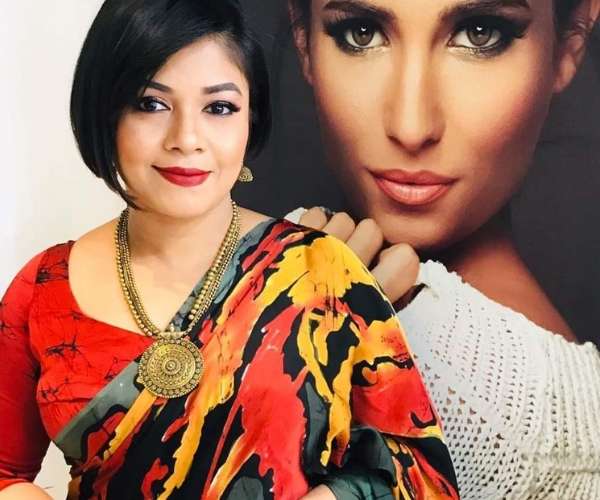 What do you offer? The products that I'm offering specialises mainly in customised cakes such as birthday cakes
and wedding cakes and I also offer brownies and cupcakes. Some of my best sellers at the moment are my chocolate cake, pineapple cake and coffee cake, brownies, cupcakes etc.
How are you ensuring the proper hygiene measures are taken in preparation and delivery? In terms of preparation, I believe in quality over quantity and ensure that all baking ingredients I use are safe for customers to consume and that all equipment and machinery used in the process are always sterilised and in pristine condition. Due to the current situation, I have been extra vigilant and have washed, cleaned, and sanitised all equipment prior to usage. In addition, during the distribution process, we pack our cakes in a safe and concealed box and we make sure we are sanitised prior to delivering a cake.
What do you enjoy about baking and operating your own home baking business? I've always preferred to work for myself. As a woman, I believe you must be self-sufficient. I always strive to put my best effort into all of the cakes I design and seeing the outcome and the feeling of being content with my hard work, along with seeing the consumers' satisfaction with the cakes, motivates me to do much more. As a home baker, I value convenience, freedom, and space of my own.
How do you see home bakers going forward post-Covid? The pandemic situation is surely challenging; I have
noticed that due to the pandemic customers have reduced the quantities ordered. In order to sustain the business, we need to be innovative and come up with new ideas to cater to the market demand. From my perspective, home baking is a kind of an artisan craft - when perfected, it will result in a rewarding outcome.
What does 2021 hold for your brand? In 2021, I intend to expand my business by offering more varieties of sweets, buns and pastries. I also intend to have classes for home bakers and other groups in order to share my expertise and experience in this area as well as knowledge on the business climate.
Any advice to anyone who wants to start their own business? The advice I could offer is to be consistent in what you want to achieve, realise the opportunities at hand and work towards it. Dream big and think big. Make your failures and your obstacles your learning platform and never stop learning, as knowledge is essential for constant growth.
The Baking Room by Mudee takes orders via Facebook or Instagram (@bakingroombymudee). Orders
are on a pre-order basis and Bank Transfers are accepted. Delivery is also available.