The Paddington recently moved from their old location to a way more spacious one at Horton Place, and we couldn't be happier.
Ambience
The Paddington has now set up shop in a space that is thankfully much larger and they now even have outdoor seating. This is a huge step up from their previous spot that was cramped and stuffy with dull, muted colour schemes throughout. With seating for more than 200 people, the layout is now expansive with plenty of spacing between seating options. The decor too is a lot better which helps elevate the overall ambience.
The Drinks
Their Love Passion Mojito (Rs. 690) is a concoction of passion fruit, mint and lime and is very refreshing. The mint and passion flavours generally complement each other well, so the mojito is without a doubt a hit. Their popular Death by Chocolate (Rs. 750) meanwhile is a stark contrast to the mojito and is rich and decadent and feels like a meal in itself. Fair warning - you're likely to overindulge yourself with the Death by Chocolate, which doesn't really leave room in your stomach for much else.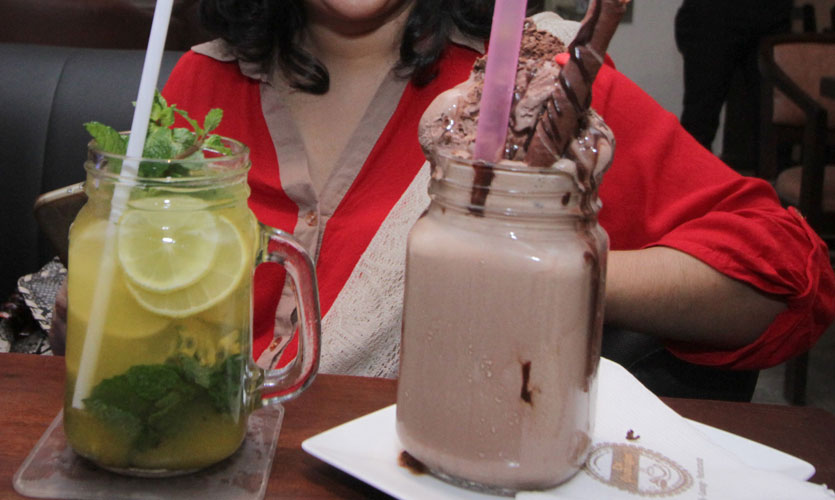 The Food
The Paddington has always had great food and our experience this time was no different. They have also introduced new items to their menu like the Croque Cheese Melt Sandwich range from which we tried the Chili Chicken with Cheddar Cheese (Rs. 695). The ciabatta was swathed in a bechamel and topped with an egg sunny side up. The filling was spicy and they certainly hadn't skimped on the chicken.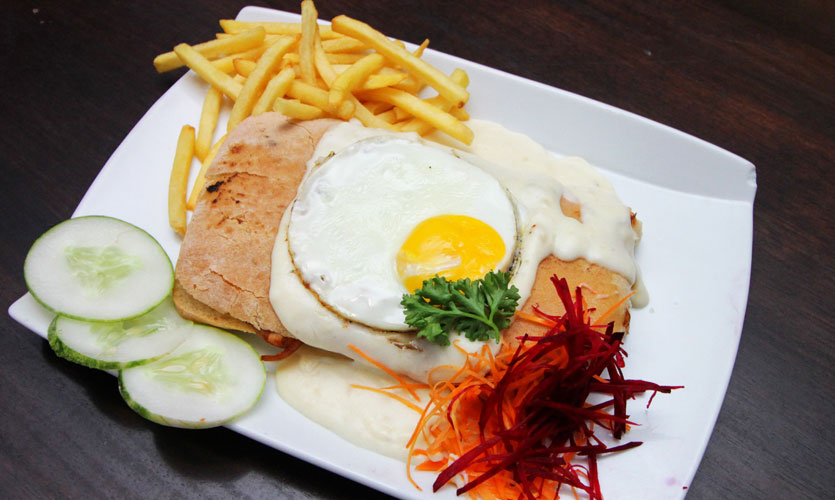 The Chicken Chili Waffle (Rs. 795) that we tried also had the same generous filling but what we absolutely loved was the waffle. The waffle itself was one of the best we'd had and tasted great even when eaten without the filling.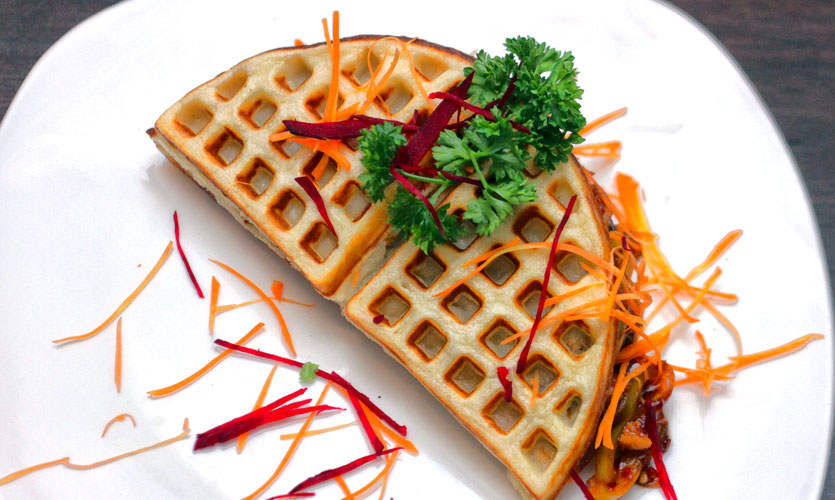 The Seafood Summer Crepes (Rs. 1100) meanwhile was a more subdued affair in terms of spiciness, and this allowed the subtle seafood flavour to shine without being overbearing. Another dish that was similarly understated was the Four Cheese Veggie Penne Pasta (Rs. 895) which managed to surprise us and ended up being one of our favourite dishes. The vegetables weren't boiled to a point of being mushy, and instead provided the textural requirement.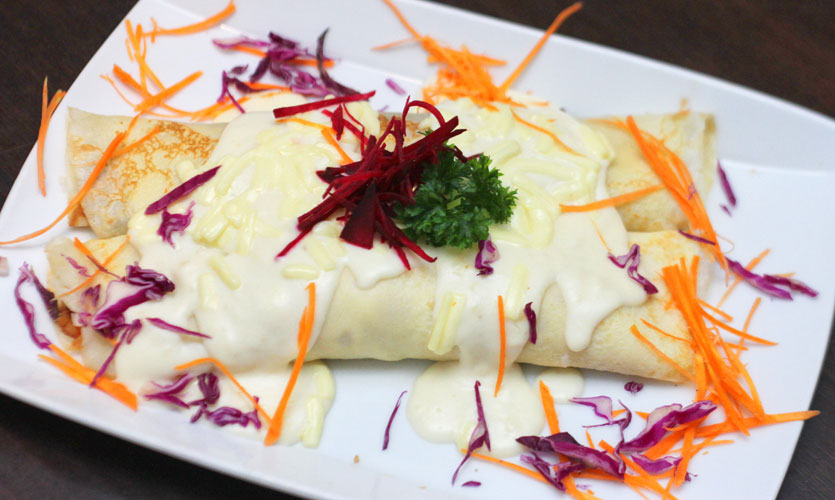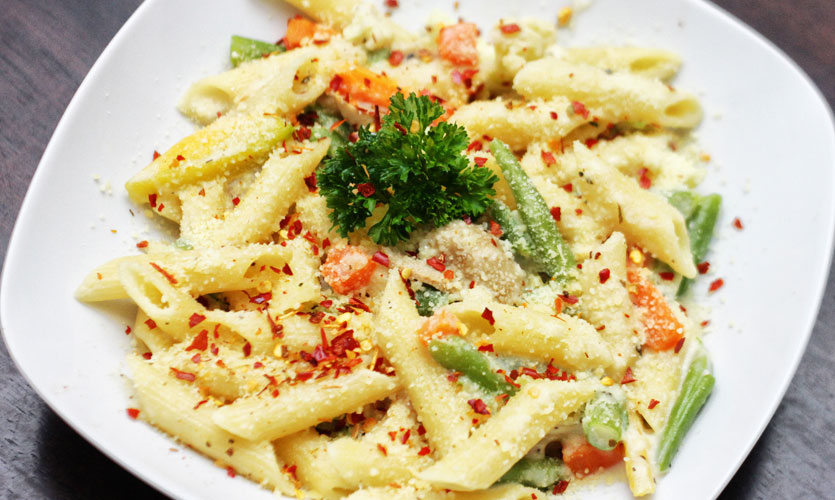 We left the best for last - the Grilled Rosemary Chicken (Rs. 1300). The epitome of hearty, this is a dish that can be shared among two people who don't have large appetites. The chicken was very well flavoured and succulent and you will keep going back for more. Equally well flavoured were the veggies and the mashed potatoes, while the creamy pepper sauce tied the dish together perfectly.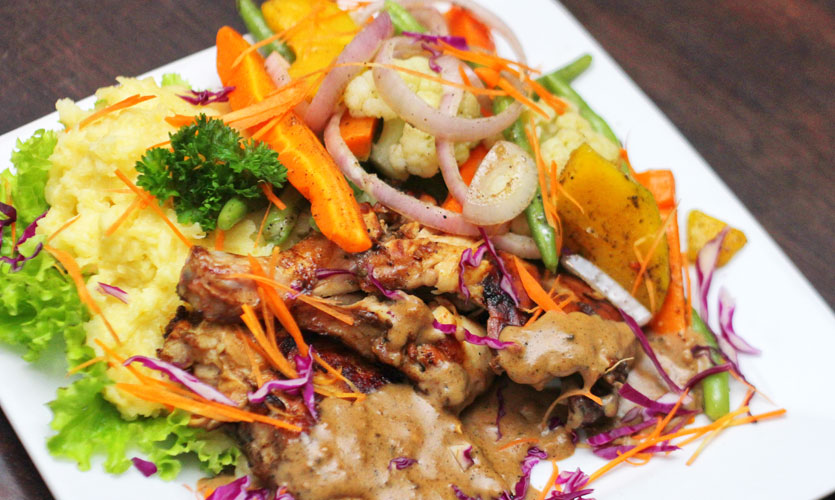 Dessert
For dessert, we had their Warm Banana Fritters with Ice Cream (Rs. 770) a towering mountain of bananas stacked on waffles drizzled with honey and shaved jaggery. Another large portion that can easily be shared among two people.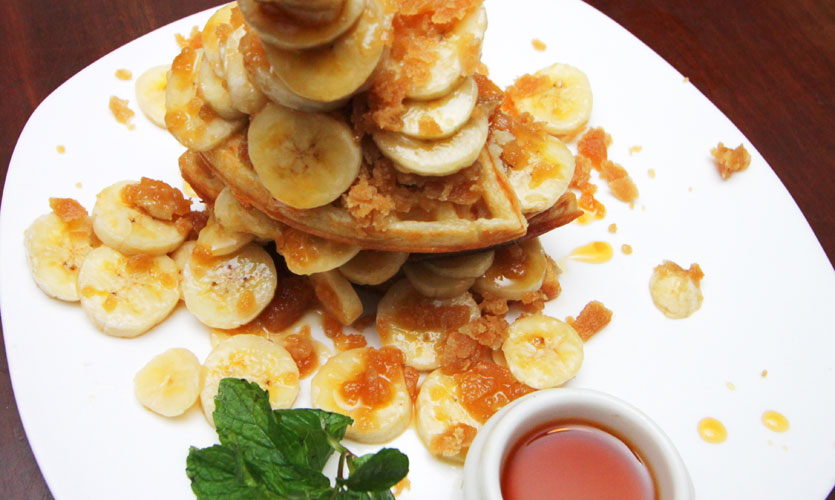 Pics by Pradeep Dilrukshana