It was the love for food that resulted in Chadini Fernando trying her hand at cooking. "I love food but I never really cooked much," she quipped adding that after she started cooking she realised she enjoyed it and The Hungry Monkey was born. This in turn led to her putting up a stall at 'The Hive' (at the Public Library) which gave her an insight into what people thought of her food. With the positive response she received, at 'The Hive' she realised she could take on orders and the response has since been positive, she adds.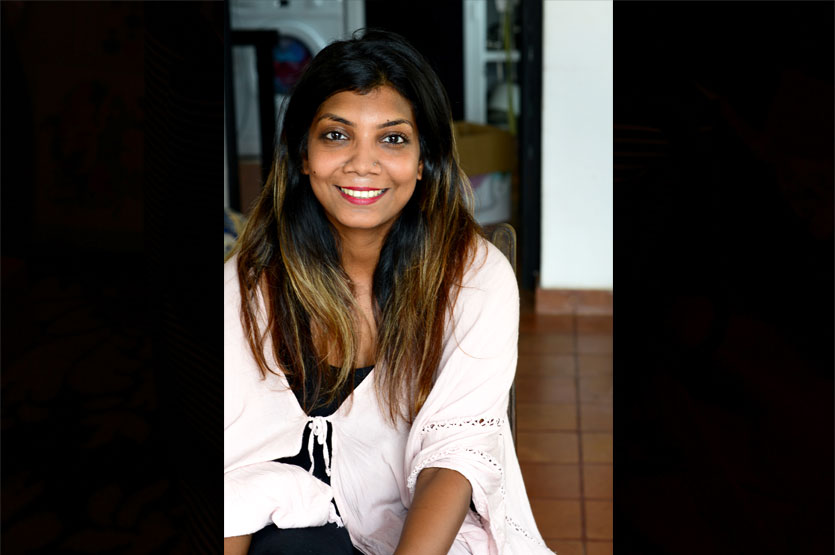 Her repertoire of items consists of pastas and couscous as well as appetizers while she is currently experimenting with a health food range.
Taste and value for money (Appetizers) – 4.5 stars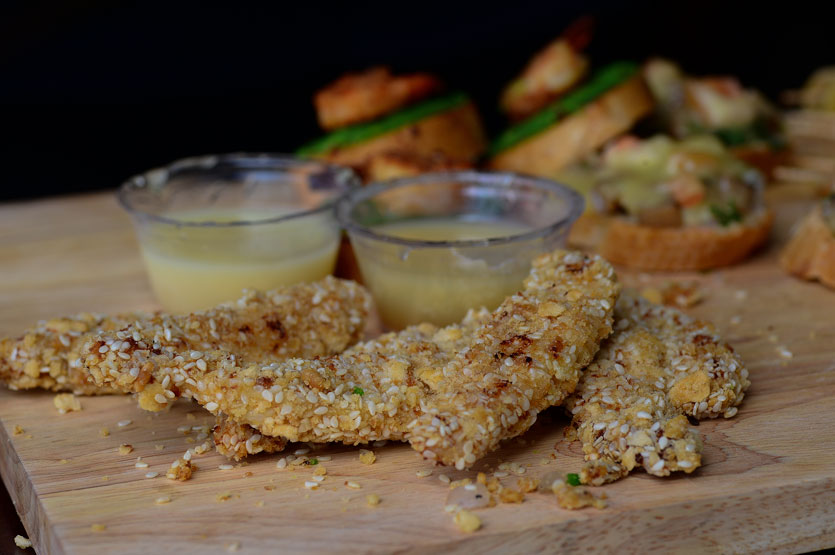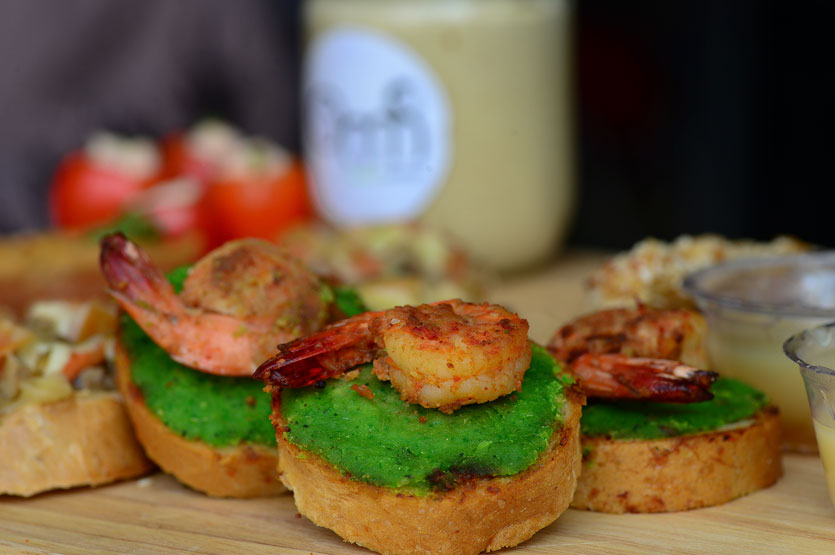 The appetizers we nibbled on included succulent Sesame Chicken with a delicious sweet and tangy Honey Mango Sauce, the Chilli Prawn and Pea Crostini which consisted of a mashed pea spread on the and topped with a juicy prawn was pretty awesome.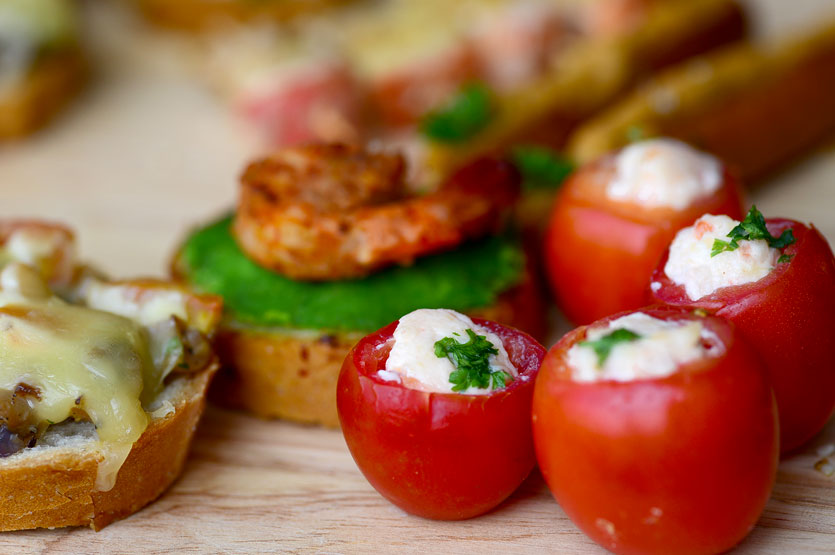 Another of my favourites among the appetizers was the Creamy Shrimp Stuffed Tomatoes – the juicy little tomatoes stuffed with the creamy filling were quite special.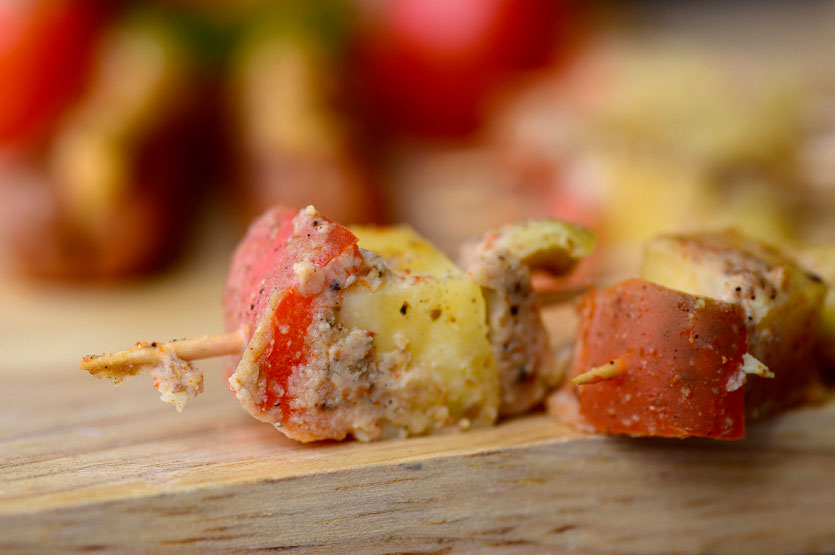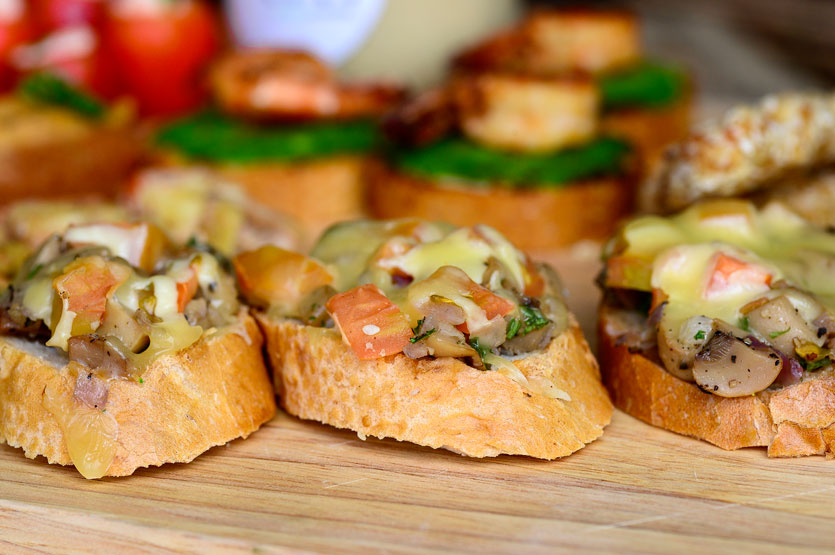 If you like appetizers with a strong hit, then The Hungry Monkey's Spicy Paneer Bites are your answer. With the right amount of heat these bites are delicious. She also dishes out Sausage Splits which are sausages with a special potato mash. The Bruschetta Melts with Tomato and Mushroom topped off with Mozzarella are also delectable.
Taste and value for money (Mains and Spreads) – 4 stars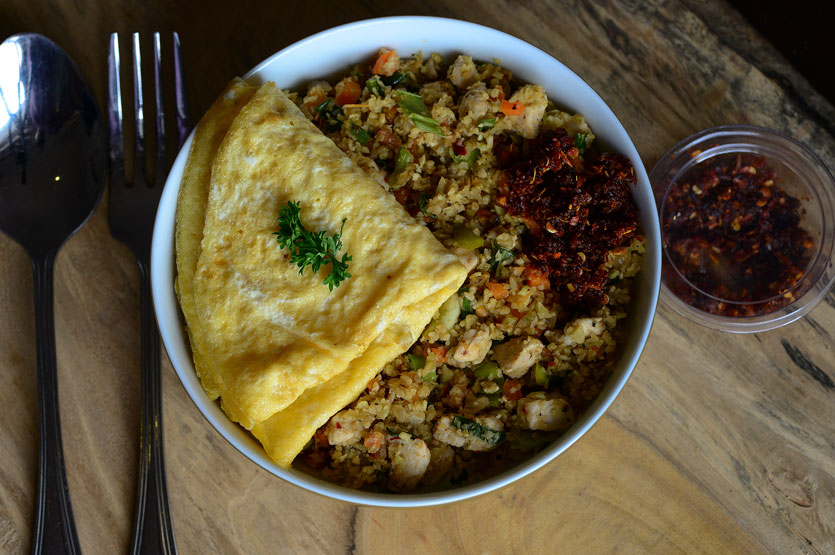 The Cauliflower Fried Rice with Chicken (Rs 700) is among The Hungry Monkey's healthy range. In spite of being 'healthy' it was packed with subtle, refreshing flavours.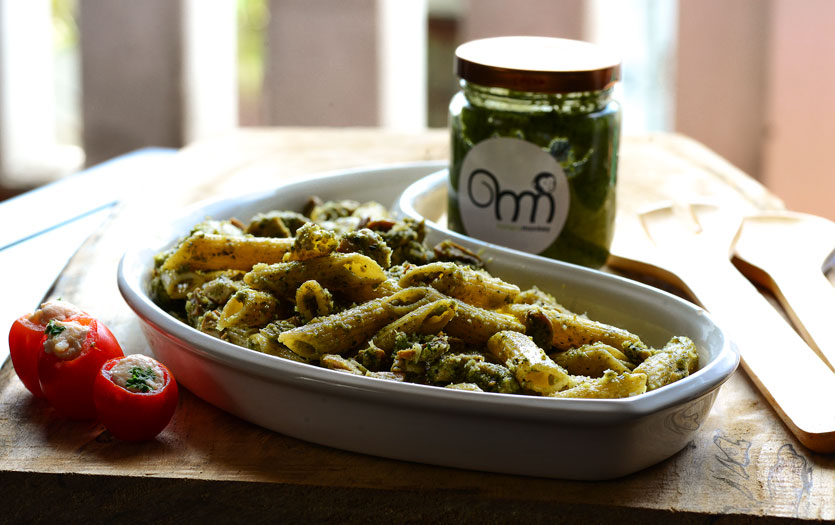 The range of pastas included the Creamy Chicken Pasta (Rs 950) which was your typical home made chicken pasta while the delicious Pesto with Chicken and Mushroom (Rs 800) was my favourite. The fresh pesto and healthy amounts of chicken and mushroom made it a delectable dish.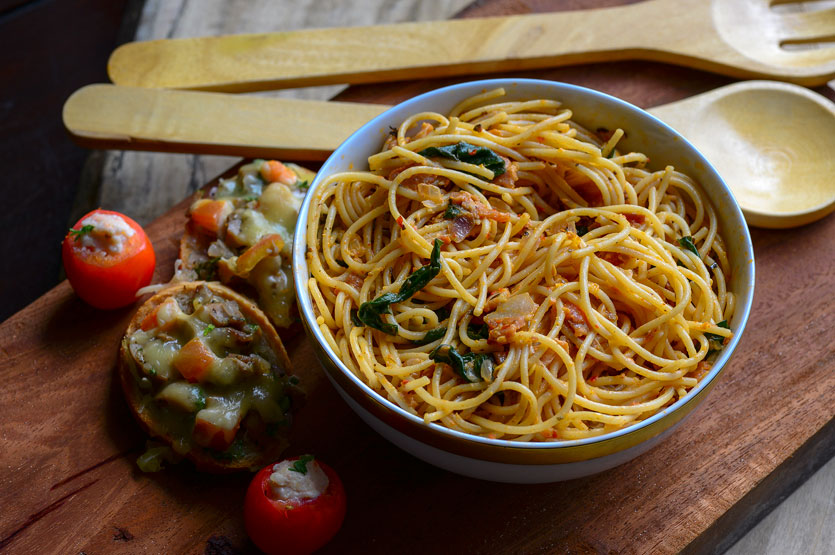 The Hungry Monkey's Tomato Spaghetti with Bacon (Rs 950) although a little bland allowed for each flavour to pop, though very subtly. One aspect that stood out among the pastas was the home made feel while maintaining low amounts of salt and what seemed like no flavour enhancers.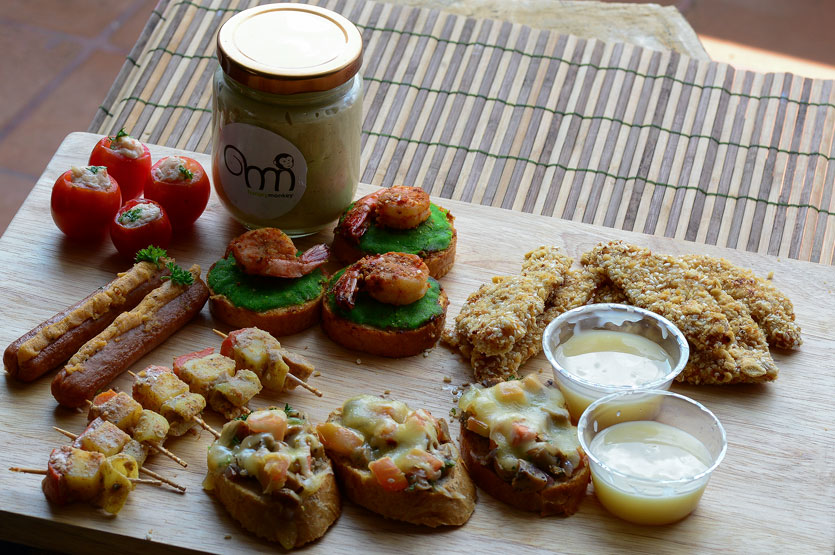 If you are interested in trying out some pastas at home, give The Hungry Monkey's Pesto (Rs 1,200 per jar) a try. They also sell Hummus (Rs 550 per jar). This creamy spread will work well as a dip or in your sandwiches or just on toast, so give it a shot. Both items stay fresh for up to five days in the refrigerator.
Please note:
-The prices for the appetizers and party platters can be customised per order and a minimum of ten of each variety is required while two days notice is needed for an order.
-The mains and jars can be ordered five hours prior to pick up or delivery.
Facebook: www.facebook.com/thehungrymonkey.sl
Instagram: www.instagram.com/the_hungrymonkey
Photographs by Kanishke Ganewatte