Only a few yards away from the hustle and bustle of Cotta Road, Pages and Coffee is a cocoon of its own. This space is exclusively dedicated to bookworms, with comfortable seating, a very calming atmosphere and good food. If you are a book lover like myself, you will fall in love at first sight.
Ambience
This is a cozy café created under the theme comfort, so from the point of entrance, it feels like you're being hugged by a giant fluffy teddy bear. Even though it's a small space, there is enough room for anyone to relax and get comfortable. The place can accommodate about 20 people, with seating available both indoors and outdoors. Made as a book tree, the café has a wide range of books from inspirational stories to novels to children's books and also has a selection of board games. They promote the concept of having some time to yourself and filling your soul with good books and good food. They also have free Wi-Fi.
They don't have many options food-wise, as they are not a café of the generic sense. They are all comfort food, ranging from hearty burgers to hot cocoas. the whole range is dedicated to making people extremely comfy while they're reading a book.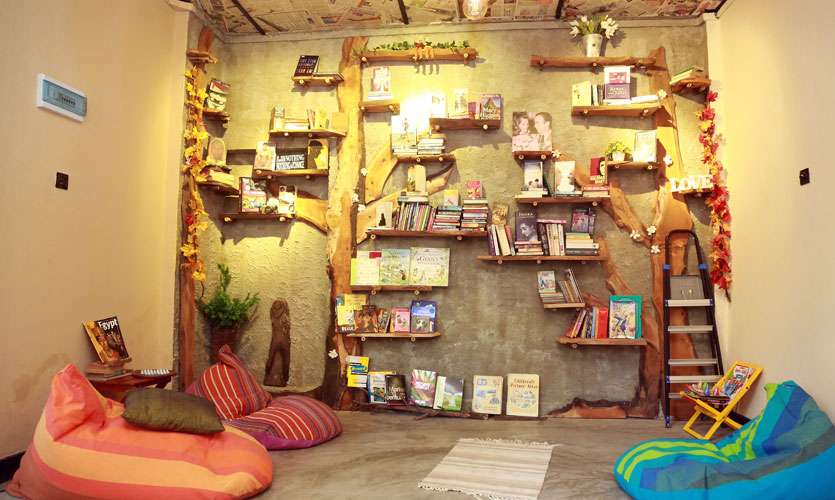 Drinks 4/5
They have a range of coffee and chocolate based beverages. From that, we tried their Americano, Chunky Choc Ice Coffee and Hot Choc.
Americano
All of their coffee is made from an authentic organic Italian coffee brand named Mokasirs, which gives the coffee a unique taste, unlike any coffee found over here. The Americano (Rs. 350/=) was quite strong; it can be had either neat or with sugar. The interesting fact is that they give a small tray of dates with the Americano as a substituteto sugar. A nice Mediterranean touch to an Italian beverage.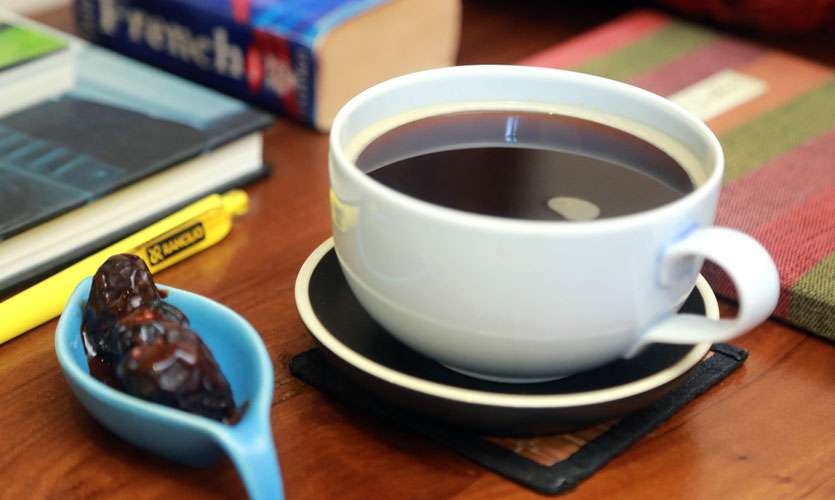 Chunky Choc Ice Coffee
The Chunky Choc Ice Coffee (Rs. 400/=) is a curious combination of coffee and chocolate. The taste of coffee is quite prominent with a hint of chocolate. Even though there were no actual chunks of chocolate. The granules definitely do hit the mouth. This was the only thing I had some concerns about as it was a bit hard to swallow. All in all, the drink was good.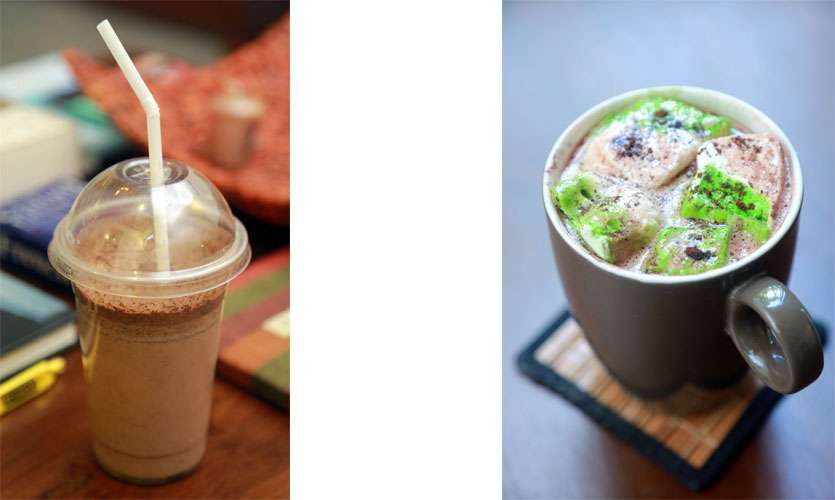 Hot Choc
The Hot Choc (regular – Rs. 400/=, extra – Rs. 480/=) is one of their recommended items and this is what dreams are made of. Their chocolate is also of the aforementioned brand. We have no words for this other than, this how heaven must taste like. By far, the best hot chocolate we've had. A big cup of cocoa, with chocolate froth and dressed with marshmallows, it was so dreamy.
Food – 5/5
Crispy Chicken Burger
The Crispy Chicken Burger (Rs. 550/=), has a layer of fried flavourful chicken, a fried egg, followed by a layer of a bun in the middle, topped with lettuce, tomato and two slices of cheese slices. The top bun is slathered with garlic paste, which added extra flavour to the burger and we haven't had that anywhere else before. The burger overall isn't anything fancy, but it's a big fat burger that you can devour and it will make you feel happy inside!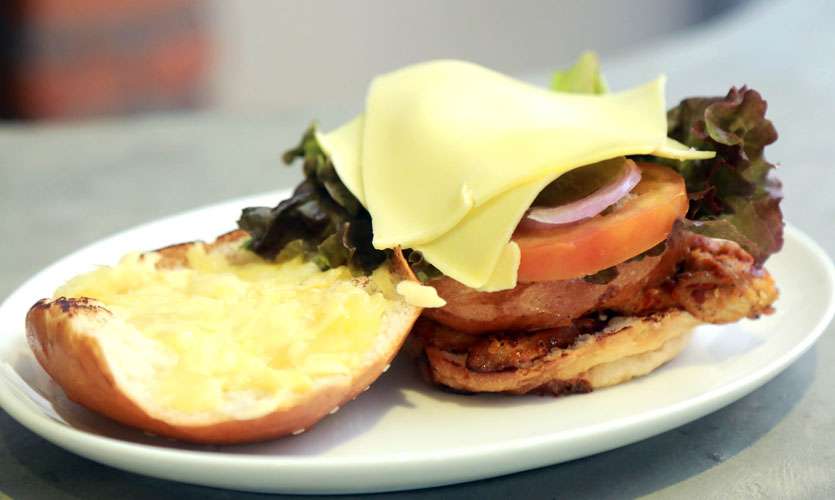 French Toast
This pretty lady still hasn't been introduced to the menu, but you can ask for it if you stop by. Let's keep that as our little secret, shall we? This literally felt like my grandmother gave me a hug. The French toast (Rs. 650) was just the right amount of sweet. As there were other sweet components, the toast had a subtle flavour of sweetness so that it wouldn't be too sweet. The fruits were fresh and the cream was heavenly, and together they made a blissful combination.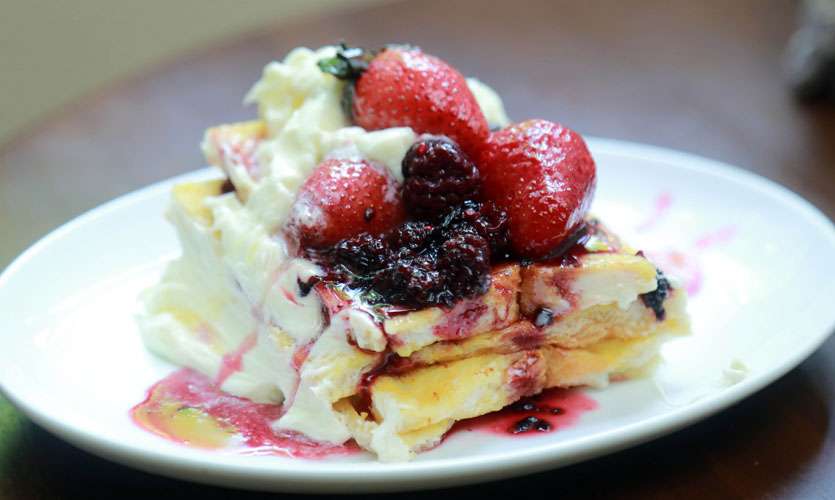 Almond Choc Majesty Cookie
They have a range of freshly baked cookies at the counter and we opted for this one (Rs. 220). It truly was majestic, bathed in chocolate and flooded with almonds. This giant cookie is a perfect snack and is healthy too.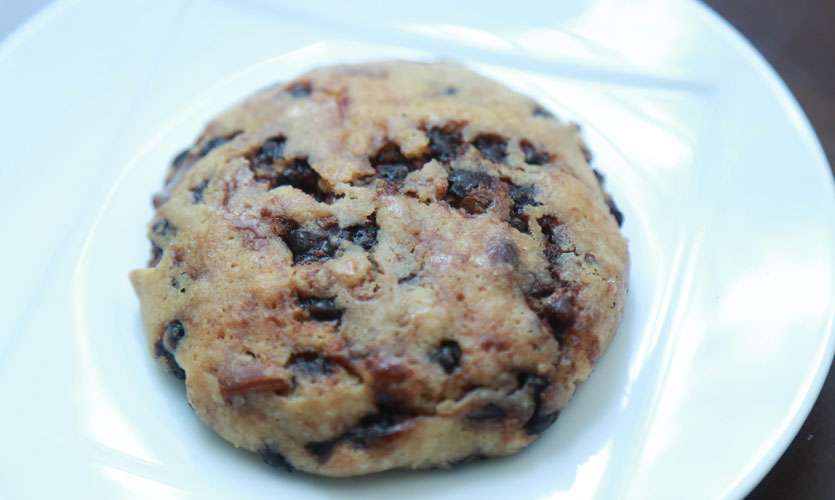 What we recommend: Our favourite was their Hot Choc. We recommend the Crispy Chicken Burger, French Toast and Almond Choc Majesty Cookie. They have a list of recommended options near the counter, order them!
Service: 5/5 stars
Parking Facilities: 3/5
Toilets: 3/5
Would we go again?
We would definitely go again! And then again and again and again. We have been looking for soul food all over Colombo and we finally found that! In a time where people are going away from books, Pages and Coffee has provided the perfect platform to reconnect with our good old pals and let our imagination run wild!
Tips and notes by the author: If you're looking for a calm and quiet place to do your work, Pages and Coffee would be ideal and they also have a nice outdoor area that you can chill at.
Pictures by Damith Wickramasinghe