Re.pub.lk has firmly cemented itself as one of the hottest nightlife venues in town, serving food and drink for a comparatively affordable rate. They've got an equally delicious lineup for their NYE - An Intimate Affair, which they recently unveiled at a tasting held exclusively for the media. Here's the scoop.
We've always heard good things about the food at Re.pub.lk and the items we sampled certainly didn't disappoint. There's no doubt that the folks at Re.pub.lk have mastered the art of ensuring that their food is visually appealing, making for Instagram worthy presentation. Most importantly, however, the food wasn't just visually enticing, it tasted great too! The first item on the tasting list was the Beef tenderloin stuffed with cream cheese and spinach and was served with roasted potatoes on the side. The beef was tender enough and the cream cheese would have made a great combo if it had stood out a little more.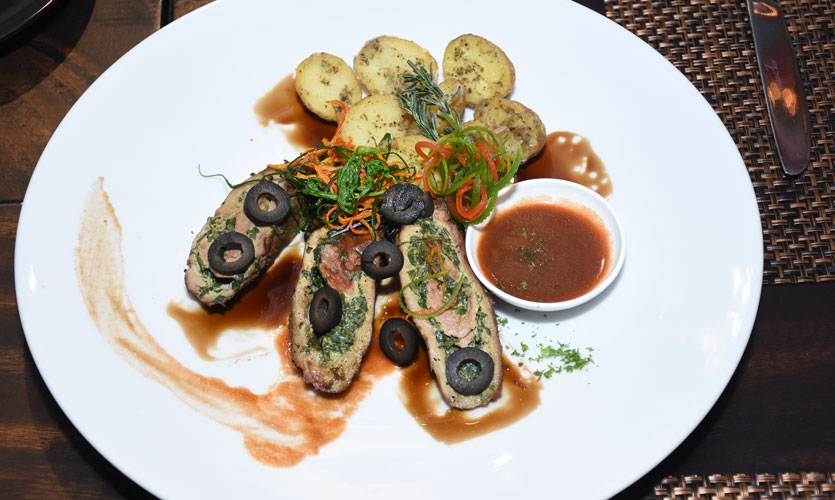 Next up was the Tender chicken kebab with cumin rice and apple and chickpea side salad. The succulent chicken was infused with plenty of flavours as was the cumin rice. The salad provided some textural vibrancy to the dish.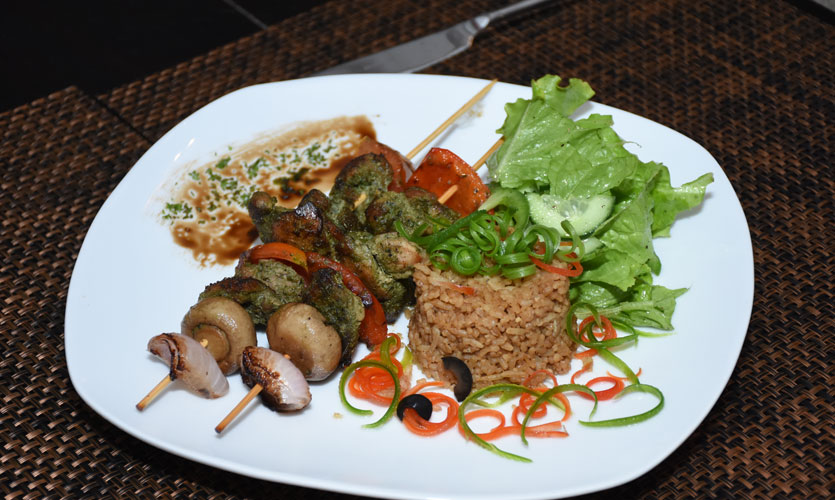 We also sampled the Grilled fish and parsley crush topped with parmesan cheese and rocket potato. While we loved the grilled fish, our gripe was that we could barely taste the parsley, if at all. Nevertheless, a plethora of ingredients came together to make it a dish that we would have again.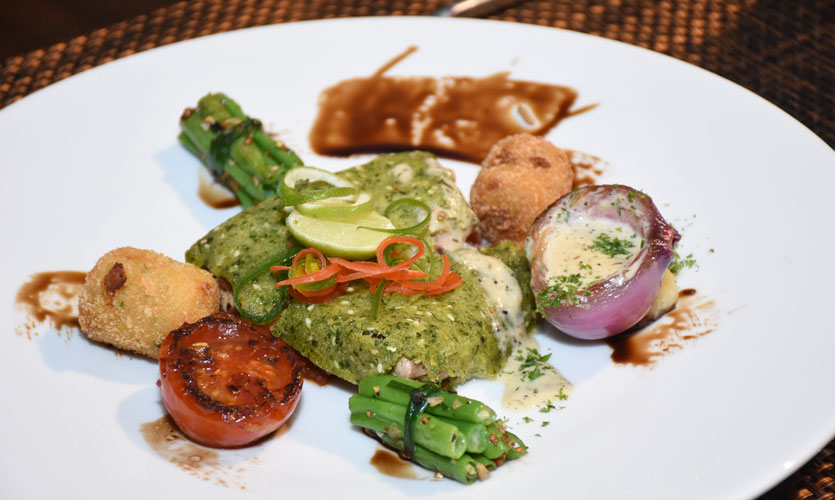 Among one of our top two dishes, we tasted that night was the Fettuccine pasta in pink sauce and vegetables. The dish was hearty and exuded love and warmth, and the garlic toast had us yearning for more! This cheesy goodness kept us going back for additional rounds and we'd definitely recommend you try it.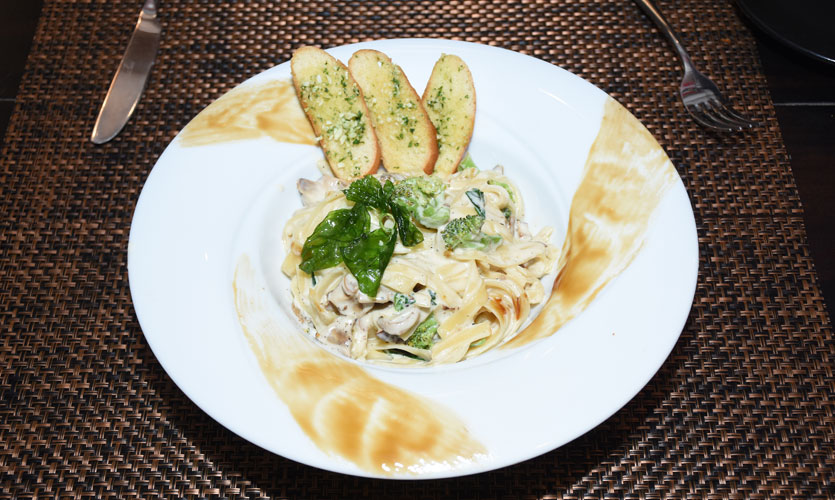 We left the best for last hoping to finish the night off with a bang, so to speak - the Peri peri chicken with blue cheese sauce was hands down the best thing we tasted from the lineup! A match made in heaven, the spicy chicken eaten with the blue cheese sauce will have you eating seconds and thirds and fourths - you get the gist. Bound to be a crowd favourite - and our fellow food samples would agree - definitely do yourself a favour and order this!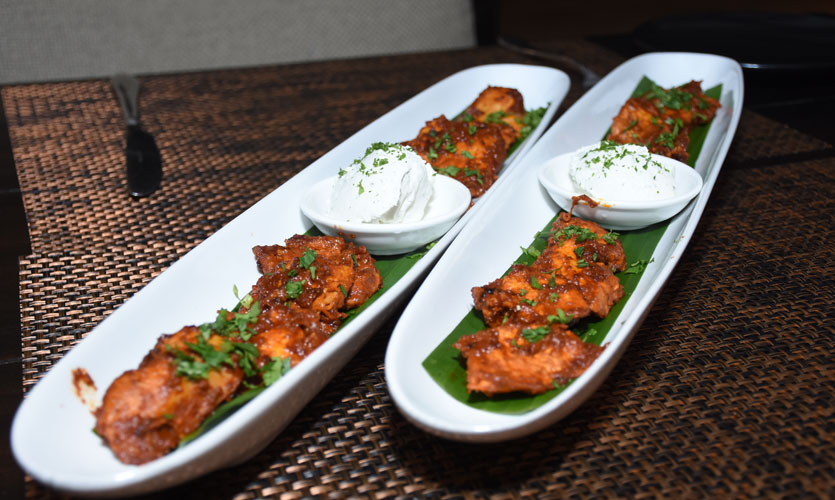 10 pax | Rs.65,000/- | Dinner | 2 Bottles of your choice | Allow 1 bottle in corkage free
6 pax | Rs.45,000/- | Dinner | 2 Bottles of your choice | Allow 1 bottle in corkage free
Paired with a swanky ambience, great company and the delicious food, we have no doubt you'll bid adieu to 2017 and say hello to 2018 with happy tummies and good vibes!For more information on the Re.pub.lk's NYE dinner, call them or check out their facebook page.
57, Hospital Street, Colombo 01
(011) 7446654
www.facebook.com/therepublk
Pics Kushan Pathiraja