Moshi moshi, fellow Japanese cuisine lovers.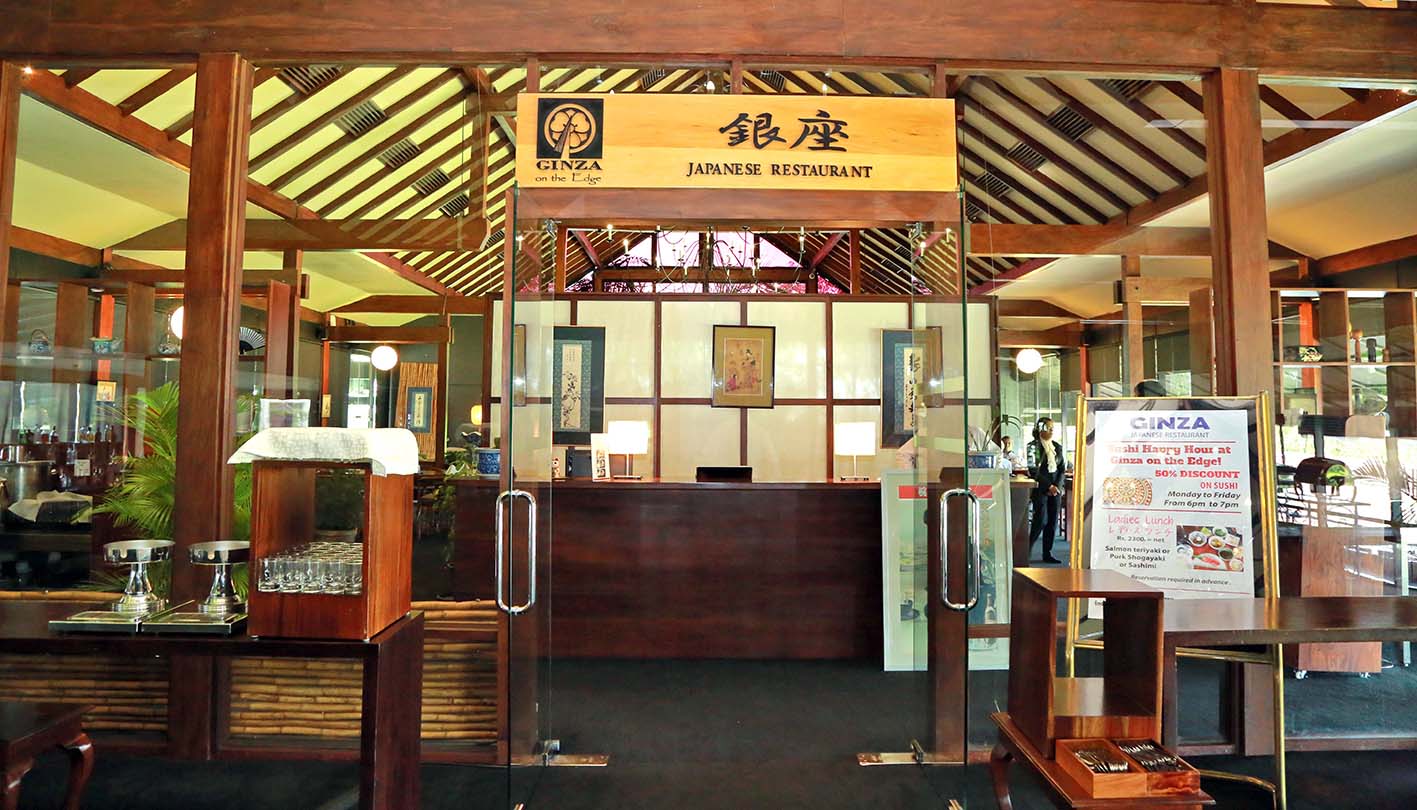 Ginza on the Edge is the Japanese restaurant located at Waters Edge, Battaramulla, serving you with delicacies as if straight from the land of the rising sun (most ingredients are imported from Japan itself).
''The restaurant has been commended by the Japanese ambassador himself,'' says Mr. Balasuriya, the Managing Director, who proudly recited to us the history of his hard work - Ginza on the Edge (the then Ginza Hozen).
Atmosphere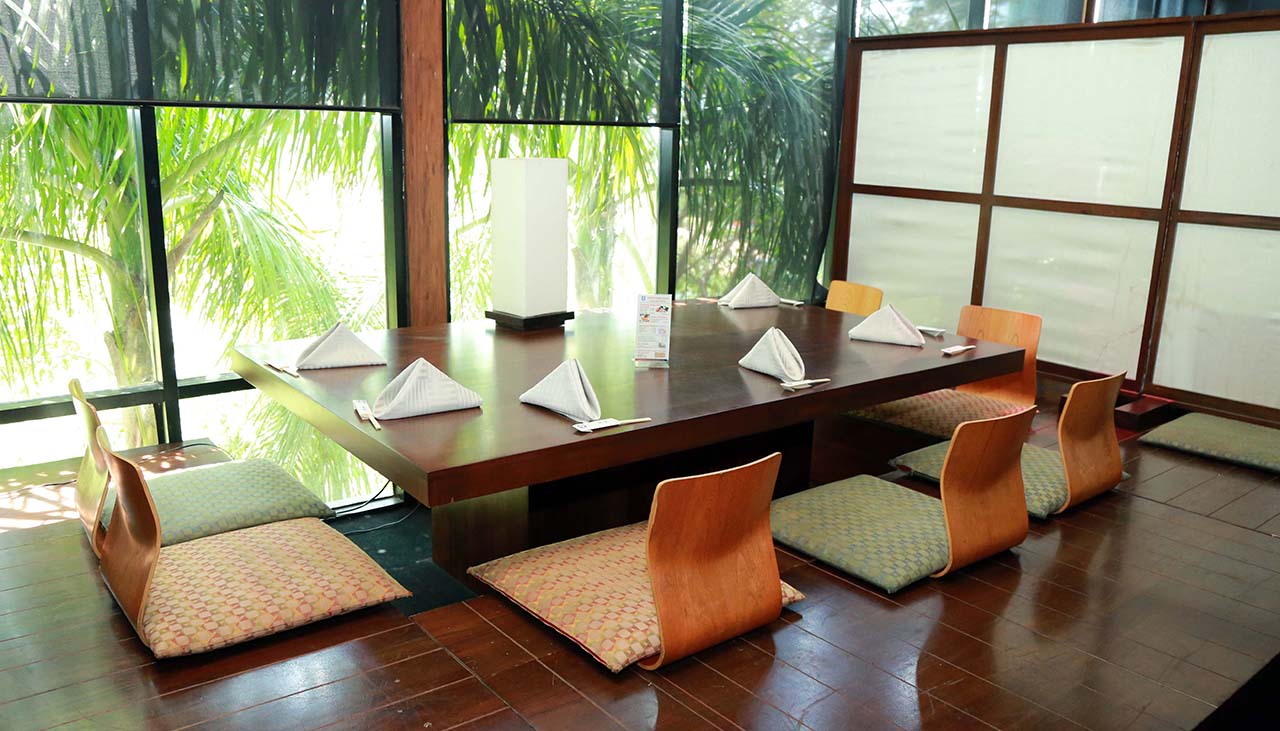 Mr. Balasuriya certainly knows how to entertain his guests. While the food was being prepared, he took us around the restaurant that both his wife and he have designed by incorporating elements of Japan's culture. From plates to vases, the interior was decorated with the reflection of the Japanese minimalist culture.
With subtle harp music and a mix of natural and interior lighting, the restaurant radiated homely vibes that made us feel very comfortable.
Food
Our first dish was the quite traditional sashimi and sushi platter that consisted of salmon and tuna served with a dab of wasabi and mini soy sauce bowl. Being a fan of salmon, I was ecstatic about the fresh quality of it. However, my quantity of consumption was limited to two pieces. I can't get myself to finish a plate (was probably too excited for the other dishes).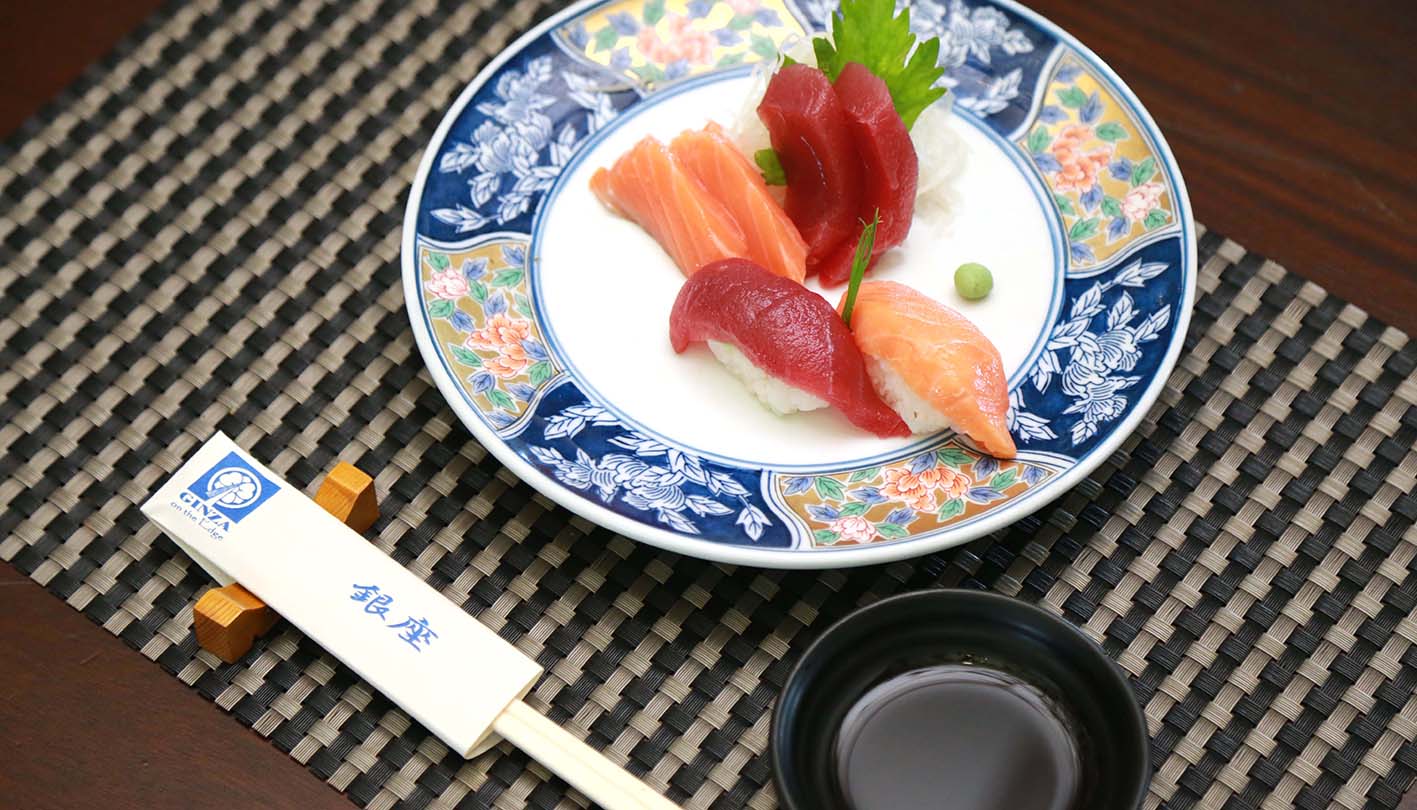 The 'Tuna Tataki' plate was arranged in a beautiful petal like design with some lime slices and chopped leeks. Although I was a bit doubtful as to its taste, this ended up being my second favourite dish of the day. The sauce accompanied with it was called ponzu and gave out a pungent flavour to balance the two contrasting tastes. The tuna slices didn't have too much of a 'fishy' taste which was perfect to my liking. I had this with a small rice bowl and it was quite filling.
We also tried a bit of Mr. Balasuriya's favourite dish, the 'Butaniku Yanagawa', a pork (buta) and egg based dish that gave out a good Japanese curry like flavour. This dish didn't really amuse me. But for anyone who is a fan of Japanese curry flavours and heavy meals, this will be your go to. I am 100% sure of that.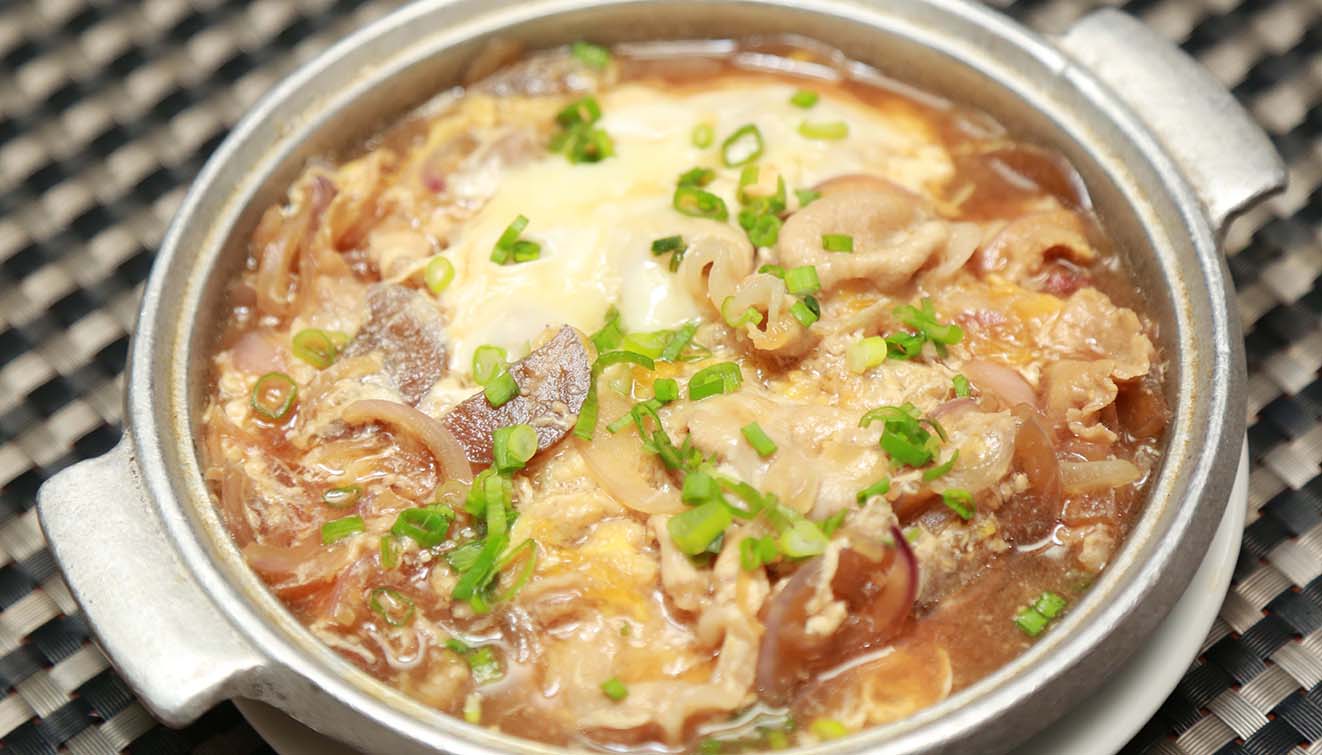 The second last dish, the 'Wagyu Sukiyaki' was one that the Ginza restaurant seems to be very proud of. It serves a platter of wagyu beef, which is top quality beef that is imported from Japan to serve our beef lovers with soft, tender and succulent beef strips. The side portions consisted of sautéed oyster mushrooms, broccoli and whole onions along with 2 sauces. The first sauce was a garlic and soy like sauce and the second a sesame. Being a fan of garlic, the first sauce didn't fail me. The sesame sauce was a bit too overpowering for me with the flavours of the beef. The only negative about this dish for me was the fat pieces (which can be removed). But for those who don't mind a bit of fat, this is pretty good.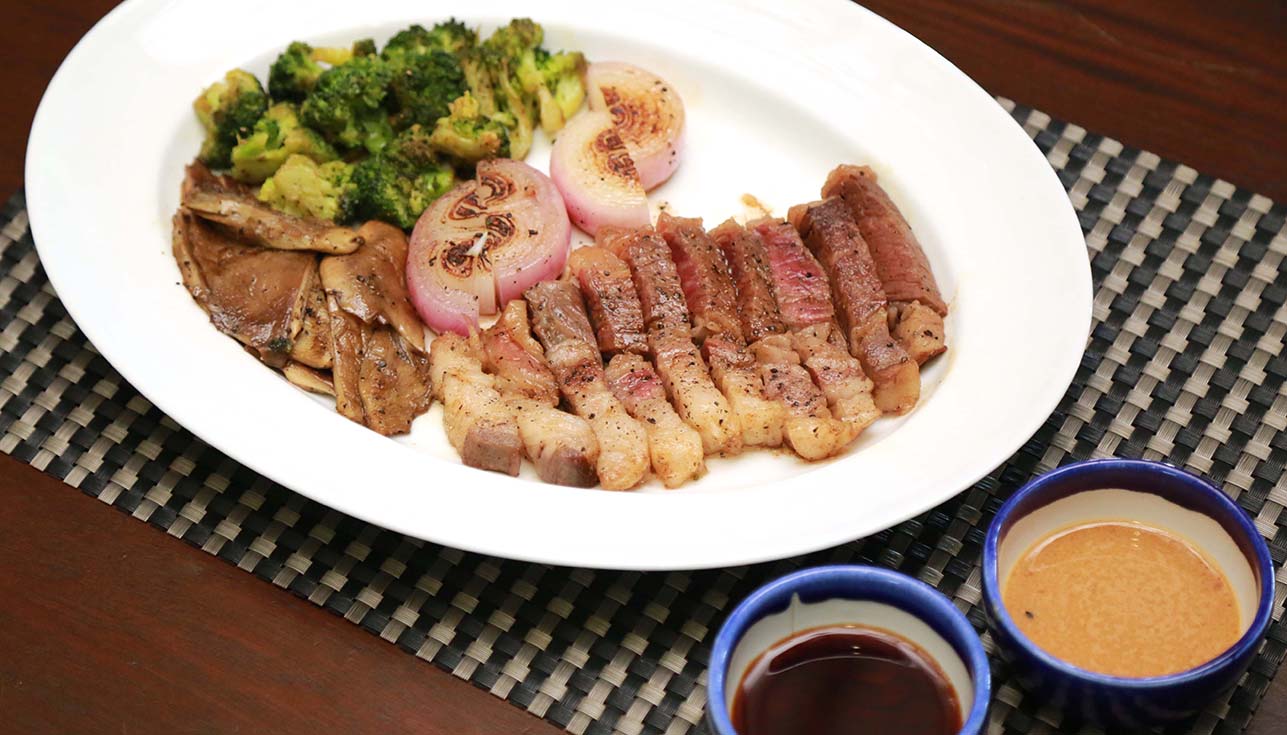 The best dish of the day was the 'Hiyashi Chuka', homemade noodles served underneath a canopy of julienned tomatoes, Japanese cucumber, chicken strips, crab meat and shredded egg served with seaweed on top. There was also a small dollop of mustard cream on the side of the plate. I wanted to take this dish home! It isn't like the traditional noodle meal, but a cooler version. I would recommend this to anyone who likes sour and minimal flavours.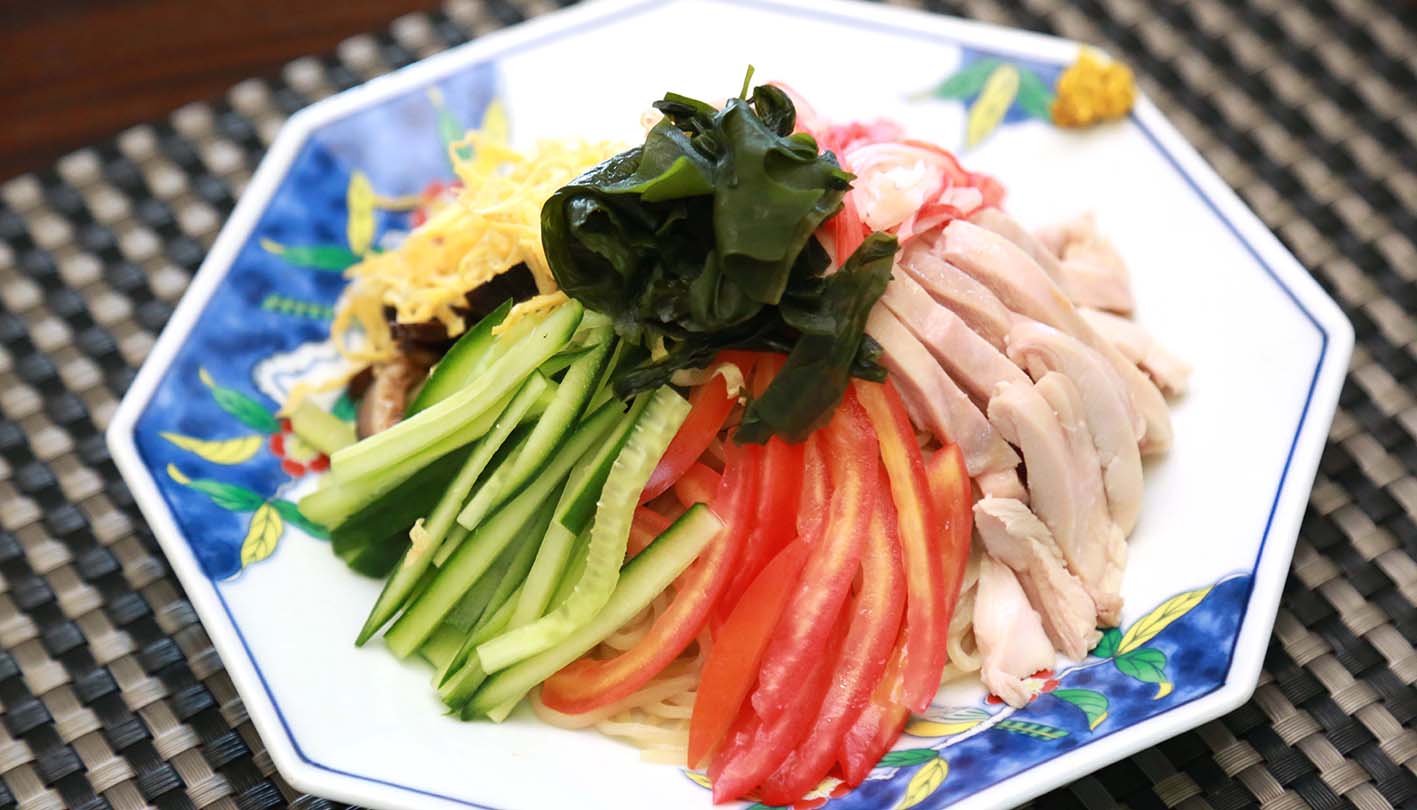 Overall
Although the dishes are a bit pricy than the usual, it is worth for the sizes of the portions and quality of each ingredient they use. It is advised that you contact the restaurant for prices.
And for the ladies, a special lunch priced at 2300 per person. They also plan on initiating a reservation based Japanese buffet.
You can look forward to the air conditioned 8 seater 'teppang' area opening in about 2 weeks - a live Japanese station with a good view and live cooking! What better way to enjoy Japanese than that?
You can enjoy Ginza on the Edge with a 15% off on food for all HSBC Credit Cardholders from the 1st April 2017 till the 31st of May.
Ginza opens from 11:00 am to 11:00 pm Mon- Sun at 316, Ethul Kotte Road, Battaramulla.
Facebook – Ginza on the Edge
Web – www.ginzaontheedge.com
Tel – 0112887088
Text by Madushi Rajapaksha
Pics by Damith Wickramasinghe