The success story of Bakes by Bella highlights how powerful social media is in this day and age. What started off with baking at home just for the love of it, to eventually opening a separate Instagram page titled Bakes by Bella just to post her baking success stories, Melissa Dharmadasa (a Biomedical Scientist by profession) seems to have formed an almost celebrity like following simply because she whips up some really fine baked treats.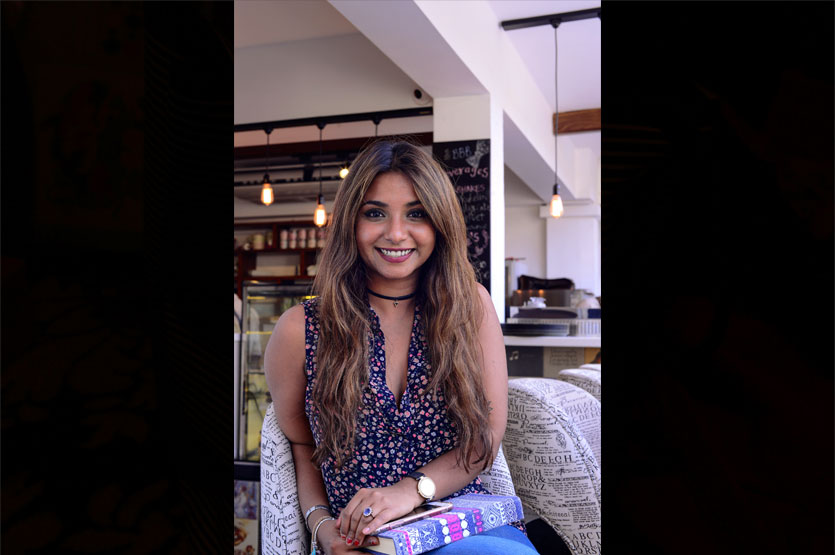 "It all started with my oven in my kitchen to this," Melissa says adding that looking at her café which opened a mere two weeks ago, she can't be more thrilled.
Atmosphere - 5 stars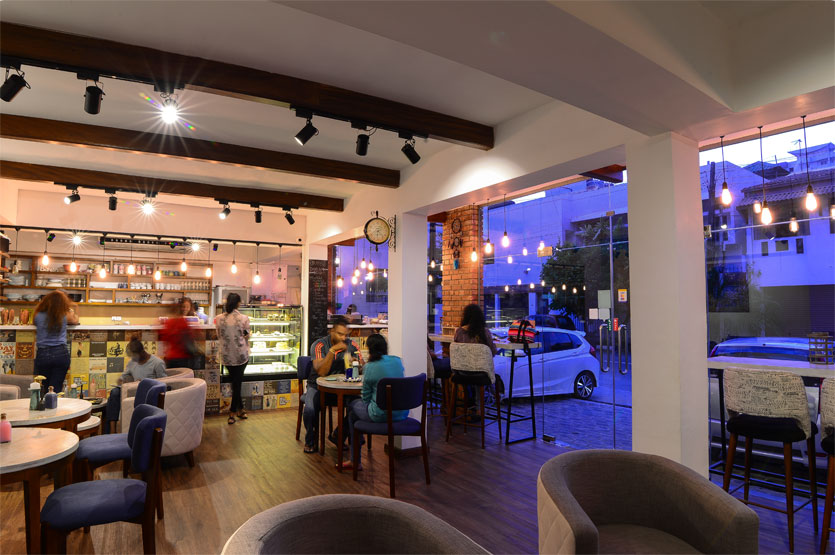 The cozy, chic set up offers a really chilled out atmosphere while the feature wall with a painting influenced by Alice in Wonderland, created by one of her 'followers' with its cozy couch creates the perfect atmosphere which allows you to relax for hours with an adult colouring book or just gaze at the street by the café.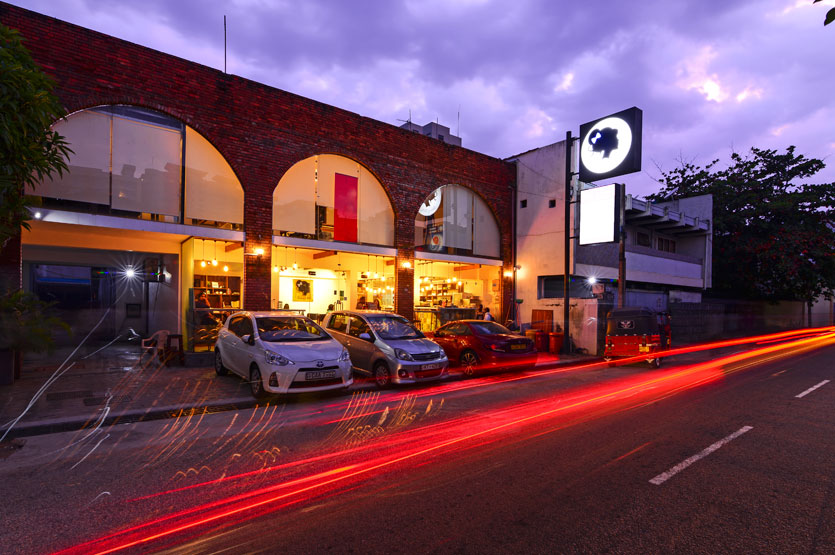 Melissa and her husband Mahesh have incorporated aspects of her followers into the café as gratitude to her success. Most of the coasters at the café are printed with drawings done by Melissa's followers.
Taste and value for money (Cake Shakes) - 5 stars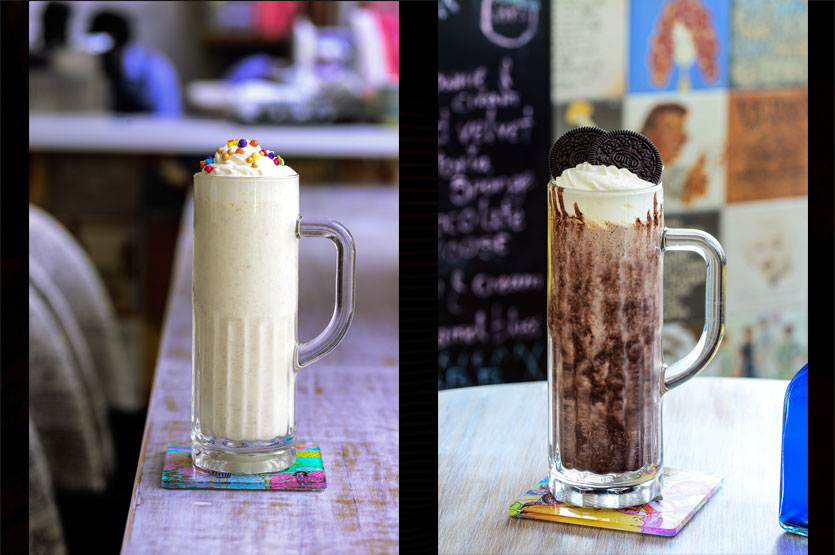 Yes, you read it right, these are not 'milk' shakes but 'cake' shakes, yes 'cake shakes'! These thick beverages with cake in them give you the opportunity to actually drink cake! It may sound a little strange but these quirky shakes are delicious.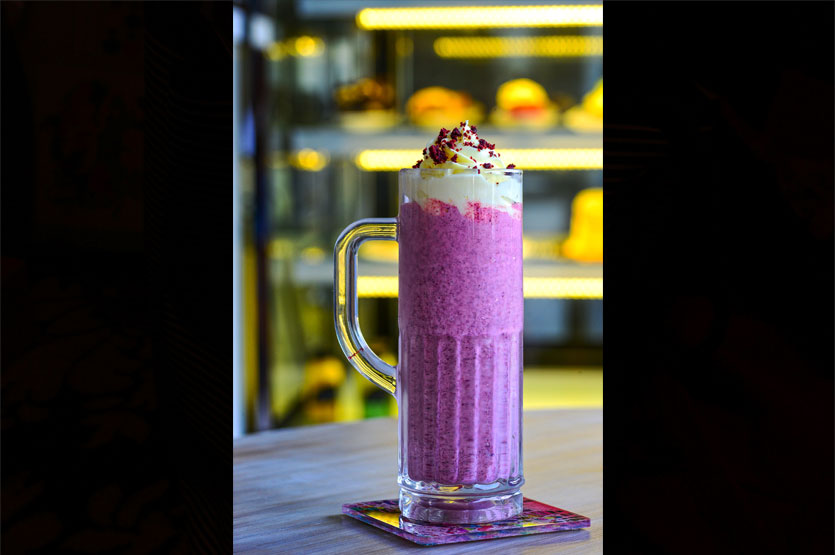 The Cake Shakes (Rs. 750) come in Oreo/Nutella, Birthday Cake, Red Velvet and Fudge Brownie flavours. They have plenty of cake in them, they are topped with frosting and I honestly couldn't pick my favourite as they were all delicious. If you opt to have one of these remember, there won't be any need to order a separate dessert!
Taste and value for money (Coffees) - 3.5 stars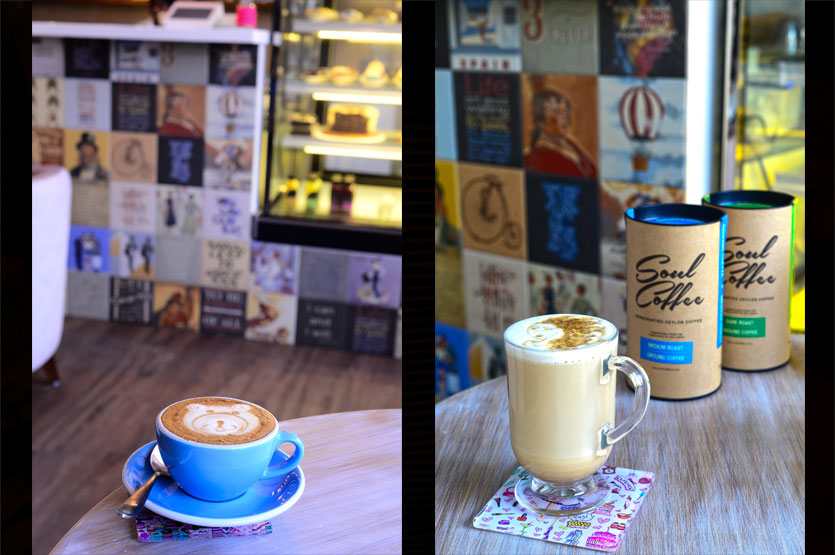 The Coffees (under Rs. 550) are made with Soul Coffee, a local coffee that seems to be captivating the market. I am not a frequent coffee drinker but when I do have a cup of coffee, I like it to be strong and flavoursome. I felt the coffees were lacking the overall punch that I look for.
Taste and value for money (Food) - 5 stars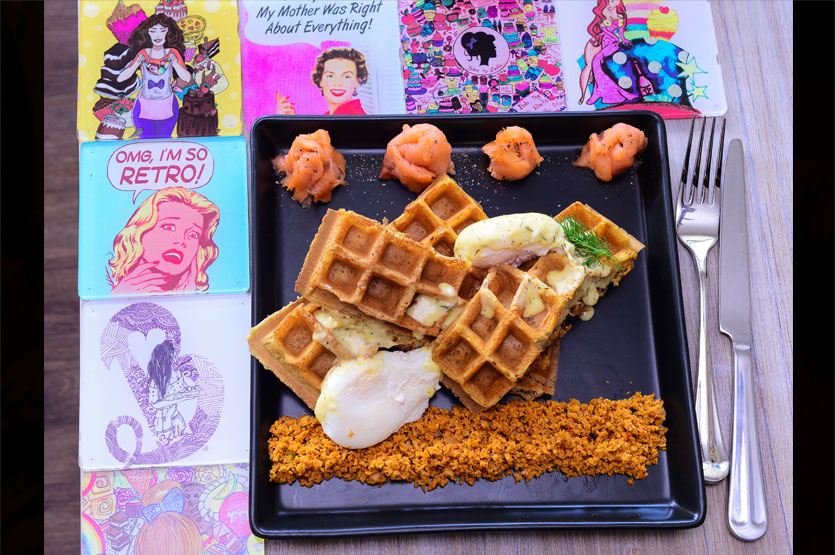 The café serves waffles and bagels for their all day brunch among other items. Their Buttermilk Waffle with Eggs Benedict, Citrus Mayonnaise and Pol Sambol (Rs. 900) which I had with Salmon (Rs. 600) was marvellous. The waffles were both crispy and airy while the citrus mayonnaise complimented the tangy pol sambol and the salmon.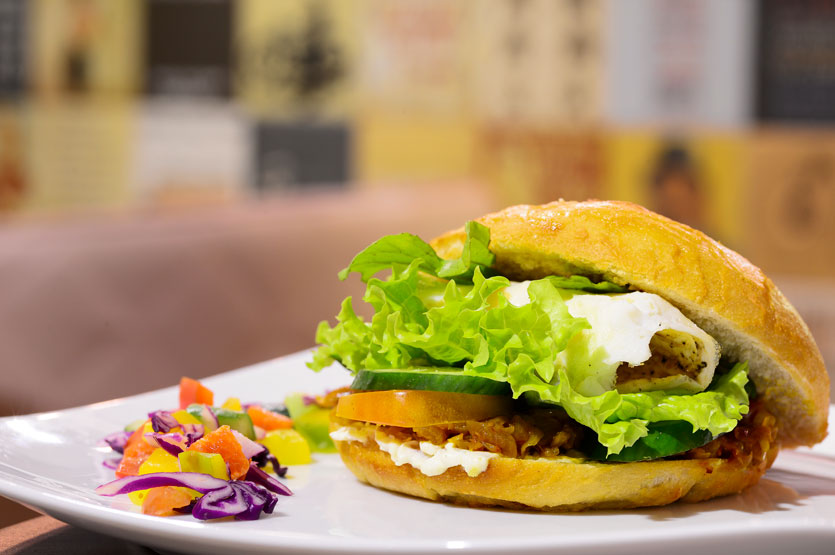 We also dived into their BBB Brekkie that of a Plain Bagel with spicy egg, seeni sambol and curry leaf infused cream cheese (Rs. 250). The bagel was soft on the inside and had just the right amount of crust on the outside. You can compliment this dish further with Smoked Salmon (Rs. 600) or a Chicken Sausage Patty (Rs. 300).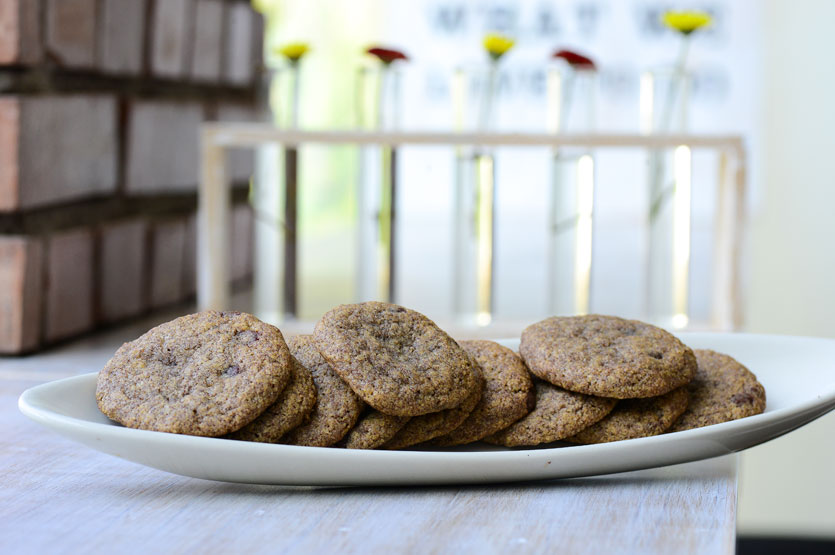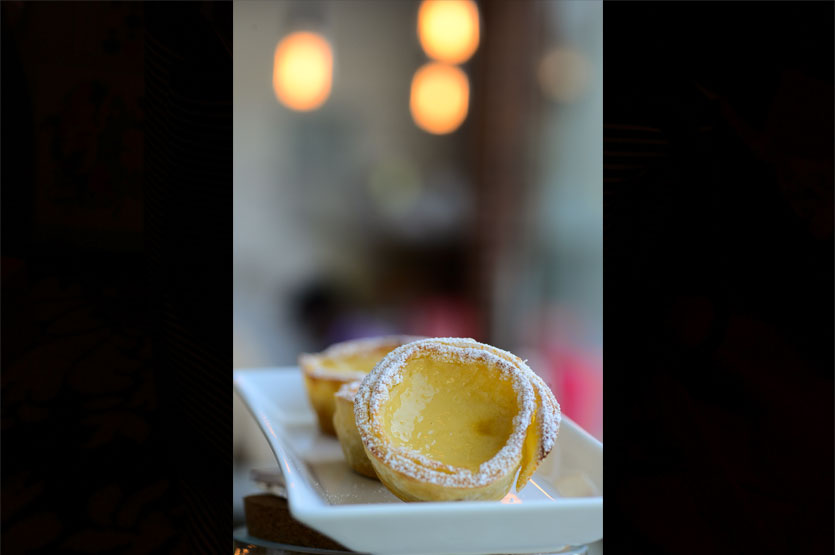 The café also bakes yummy Kurakkan Cookies with Chocolate Chips (Rs. 120) and dreamy Pasteis de Nata (Rs. 300). The former even though it consists of kurakkan doesn't have that earthy feel kurrakan tends to have, instead it is rich and delicious while the little pastry with its custard base is a simple yet luxurious treat.
Tel: 077-744-5449
Address: 8A, Alfred House Avenue, Colombo 03
Hours of operation: 10:00AM to 9:00PM (Tuesday to Saturday), 11:00AM to 8:00PM (Sunday)
Facebook: www.facebook.com/bakesbybella
Instagram: www.instagram.com/bakesbybella
---
PHOTOGRAPHS by Kanishke Ganewatte