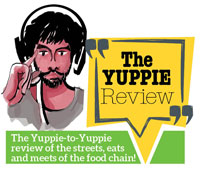 Alexandra and Ward is one of two culinary delights envisioned by Dharshan Munidasa housed at the ODEL shopping complex in Colombo 07. True to its namesake, the restaurant is wedged at the adjoining of Alexandra Place and Ward Place serving a mix of tantalizing treats for the taste buds.
A mix of all things culinary and tasteful, the range on offer at Alexandra and Ward spans from authentic Japanese to traditional cafe mainstays, bespoke burgers and Neapolitan pizza. Perfectly suited for the business lunch or low-key dinner, Alexandra and Ward sits its patrons in and around a larger than life bird cage at its centre, with the Don tucked away at its side.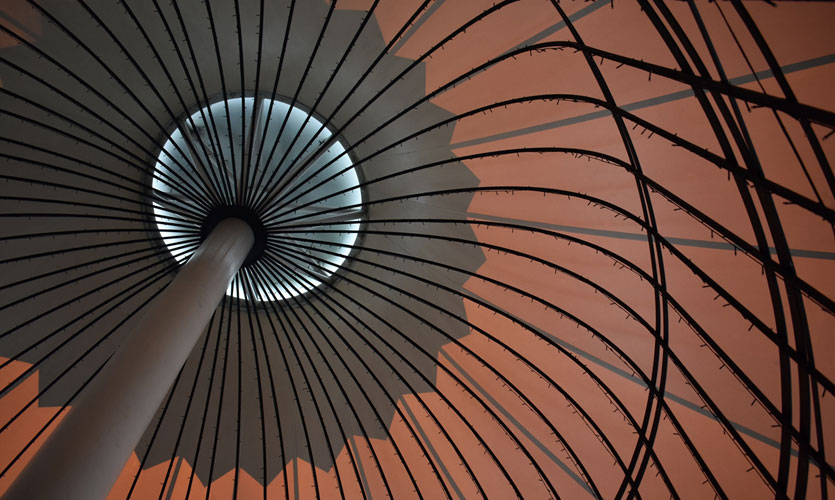 The Don is a custom-made oven from Naples, Italy; a result of Dharshan's partnership with the much loved pizzeria - ORO 1889. The partnership has also culminated in the serving of authentic Neapolitan Pizza at Alexandra and Ward.
1. Velvet Tomato Soup
The Velvet Tomato Soup is a converter on anyone who isn't big on soup as a starter and an excellent appetizer if there ever was one. Perfectly textured and rich in flavour, this one is a go-to for anyone on a Sunday afternoon or a quick lunch midday of the week. Just be sure to follow it up with a great pairing.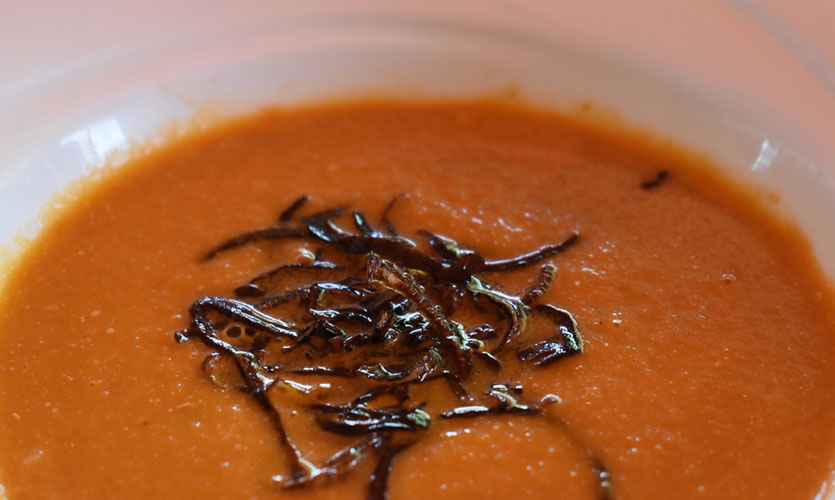 2. Bruschetta
The menu will tell you that the Bruschetta is "daily baked bread topped with freshly chopped tomatoes, basil, oregano and extra virgin olive oil." What they leave out of the description is how well presented the dish is, not to mention how well presented it is, which to me is a lot of its appeal, not to take anything away from the taste of it.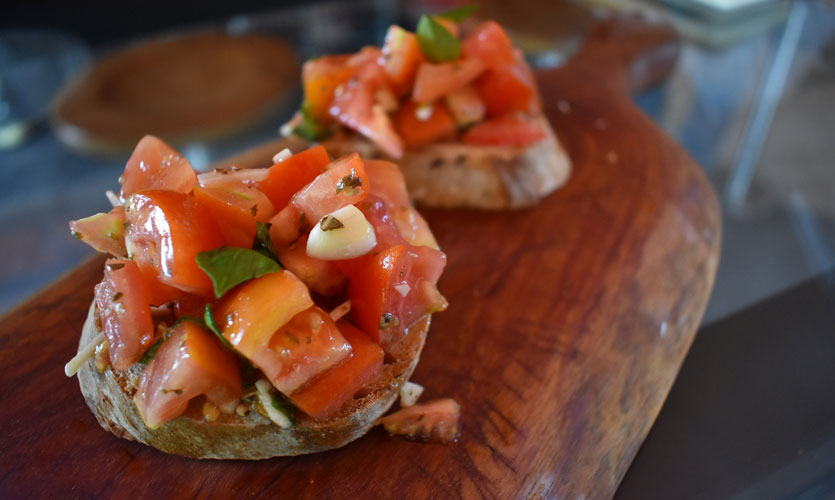 3. Bufalina
Trust me and order the Buffalina on any given night to satiate a pizza craving. The first thing to learn about an authentic Neapolitan pizza is everything. The key ingredients are flown in from Italy and the preparation itself is done in the Don, the custom fitted oven which itself was flown down from Italy. The Buffalina is topped with Italian tomatoes, fresh mozzarella, spicy 'nduja from Calabria, buffalo milk, extra virgin oil and fresh basil.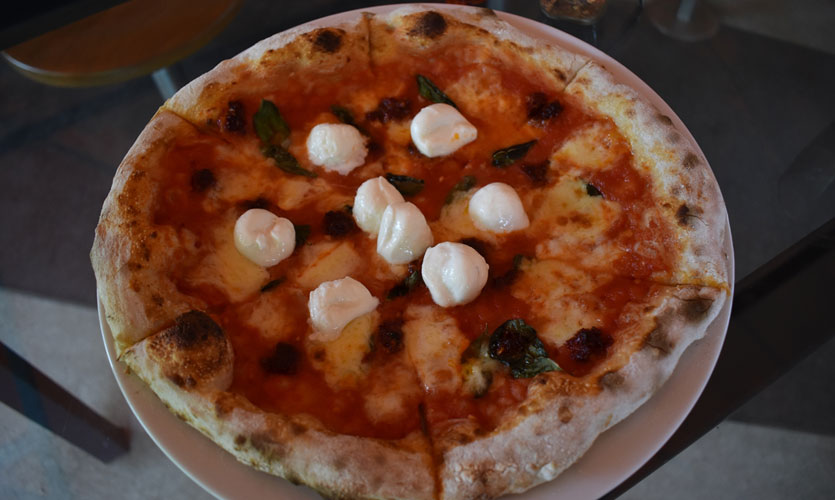 For a meat lover like myself to admit to how good the all vegetarian Buffalina. For anyone who remembers the pizza at ORO 1889, the expectations will be near realistic. And for anyone who isn't familiar, the pizza is delightful.
4. Garlic Chilli Prawn Pasta
If you're in the mood for pasta, pasta is on the menu and in grand style. The Garlic Chilli Prawn Pasta features the signature lagoon prawn that has come to be characteristic of Dharshan Munidasa menus. The dish is high on the list for anyone looking for pasta or Italian or something great for dinner.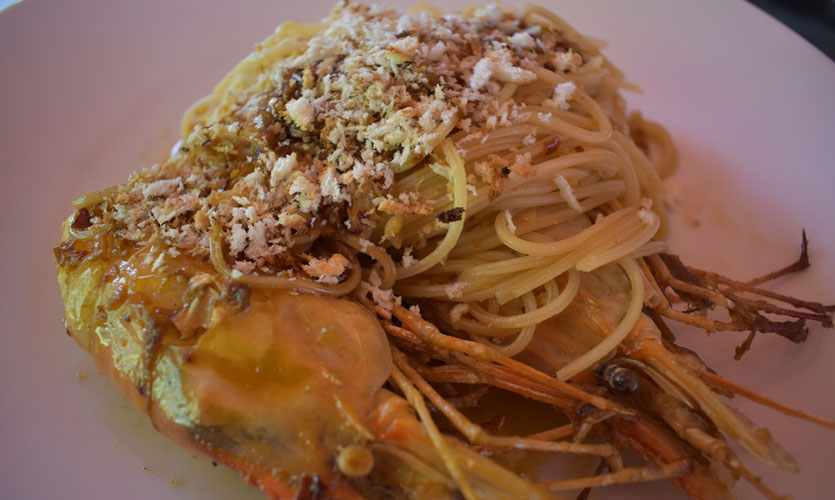 5. Calzoncino Alla Nutella
This hot dessert is a great change from the usual and is served with a rich Nutella filling in a folded pizza. Aside from an absolute class of its own in taste, what sets the dessert apart is that the dessert needs no meal running up to it, should you have enough of a sweet tooth, and I sure did.