Being able to indulge in two of our favourite cuisines, Italian and Japanese under one roof got us quite excited. Located at The Promenade at Odel (Alexandra Place), Alexandra & Ward and Café Nihonbashi is a casual and cosy spot where you can have excellent Neapolitan pizza, sushi, dumplings and a delightful fusion of Western cuisine all under one roof.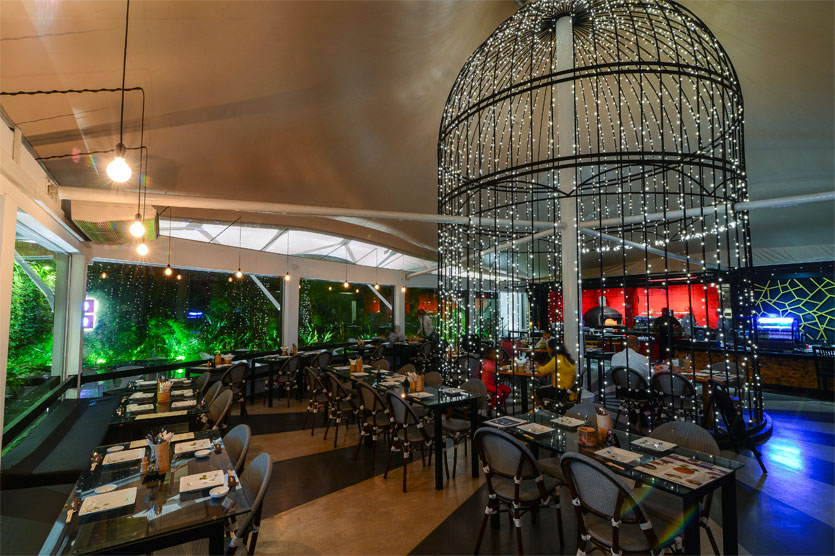 Taste And Value For Money - 5 stars
Our tastebuds were aroused with our starter which came in the form of a simple yet stunning Velvet Tomato Soup (Rs. 600).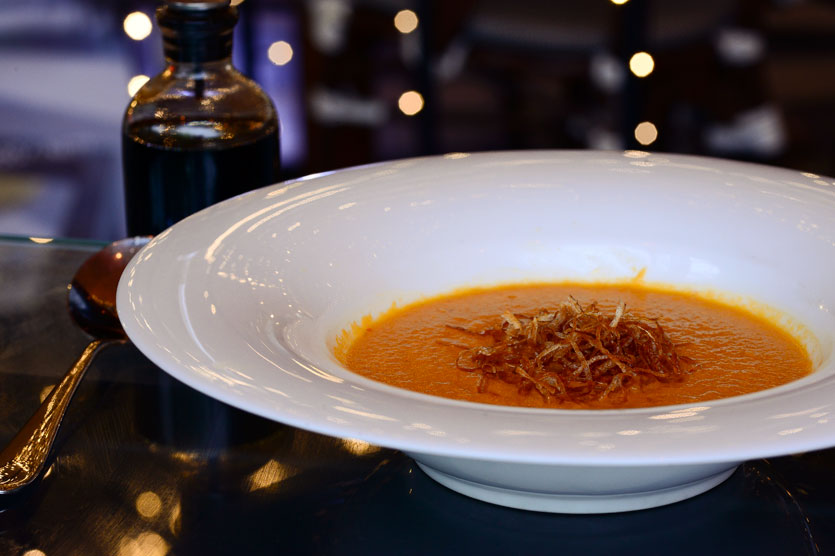 This dish comes in the Alexandra & Ward (A&W) menu. It is a vegan dish which is dairy-free and had beautiful smooth, rich and bold flavours which had the ability to soothe my soul while I sipped on it. The soup also had elements of Asian notes and a slight heat that kicked in from chillie.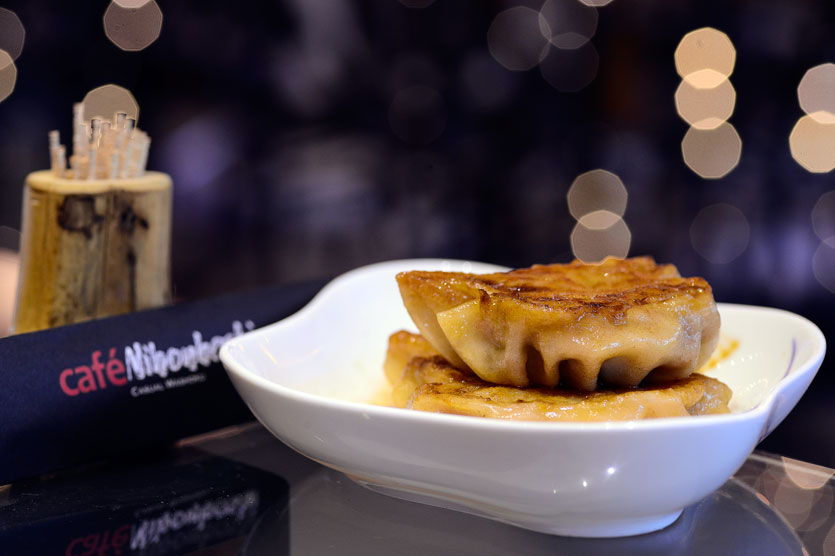 Our next dish was from Café Nihonbashi's menu, that of the Chicken Gyoza Teishoku (Rs. 1700) or Chicken Dumplings which are made fresh everyday at Nihonbashi's main restaurant. The dumplings are refrigerated, they are taken out, lightly fried and topped with a sweet and tangy sauce, and brought to your table. Since they are made in limited quantities, there is a chance that the dumplings can run out.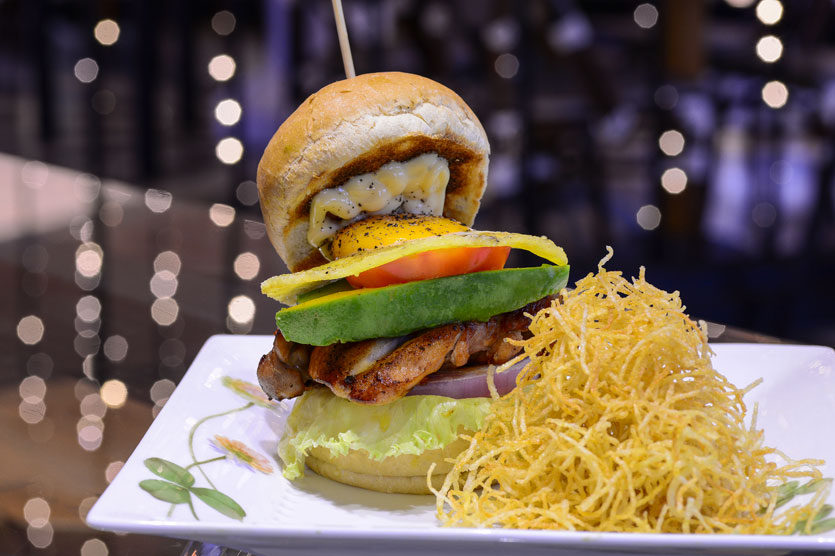 I still salivate, thinking about A&W's Rustic Chicken Burger (Rs. 1200). The burger bun is made by moulding Sri Lankan street bread dough into buns. It is the bun that holds together the elements of this juicy burger to perfection. The burger is stacked with a thick slice of onion, a hand cut slab of succulent chicken, a thick piece of avocado followed by a slice of tomato. Then you have this beautiful disc of melted cheese, on which a runny egg lies while a squeeze of mayonnaise brings this whole dish together. The burger comes with a side of potato floss and it was easily one of the most perfect fusion burgers I have had!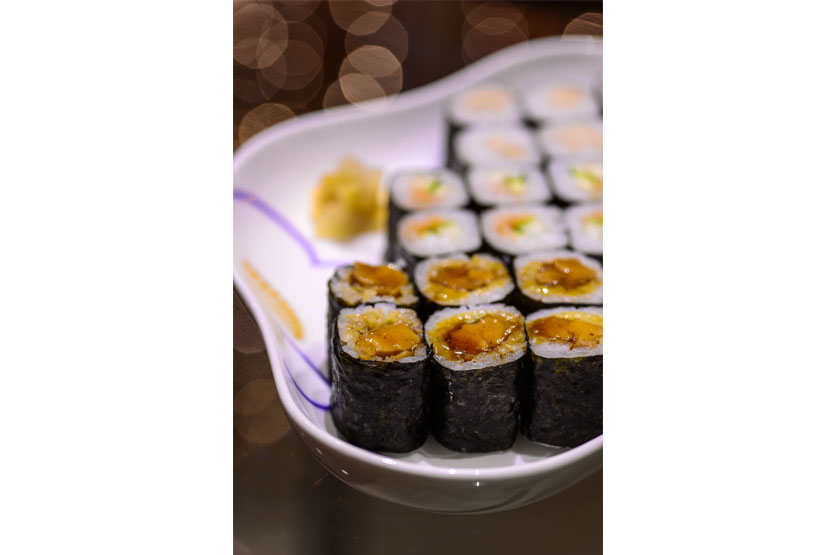 We were also served an array of cooked sushi or the Nothing Raw Sushi Platter (Rs. 1600). This 18 piece dish comes in a black takeout box and would be ideal for a quick lunch. Ours consisted of chicken, tuna and cucumber.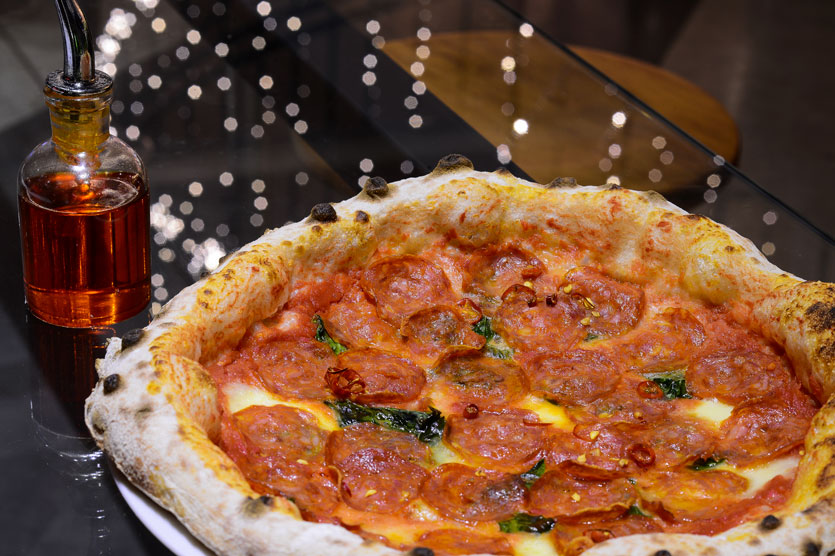 You cannot leave A&W without having one of their Neapolitan pizzas. We opted for the Vesuvio (Rs. 2300) which was topped with Italian tomatoes, fresh mozzarella, Neapolitan salame piccante, red chillies, basil leaves and a good drizzle of extra virgin olive oil. The pizza dough is made to strict guidelines using only bottled water, sea salt, caputo flour from Naples and yeast. The dough is left to rise for 24 hours and the pizza is made by hand stretching the dough. It is then topped with the relevant ingredients and cooked in 'The Don' (their custom-made oven from Naples) for 90 seconds. What comes out is this soft and airy pizza with a delicious tomato sauce while the rest of the ingredients make it a sensational Neapolitan pizza.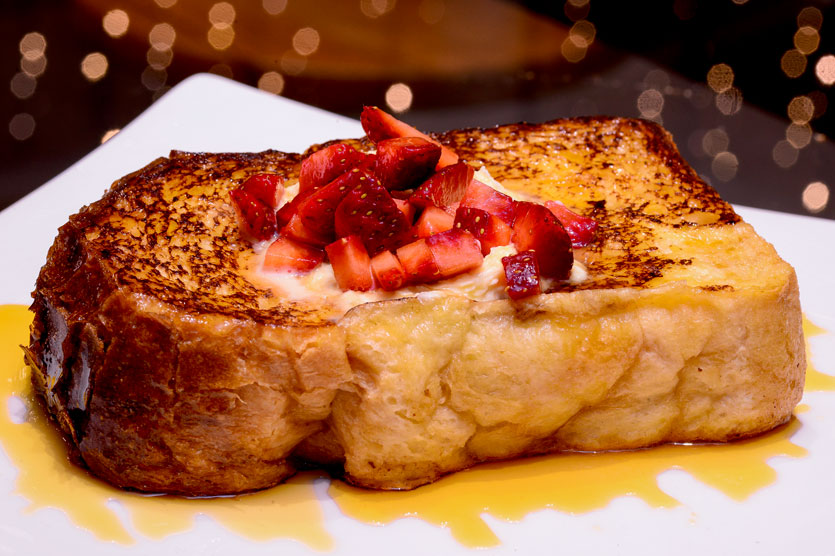 For dessert we were served their funky Kade Paan French Toast (Rs. 500). As the name suggests, the base of this dessert is Sri Lankan street bread. The bread is soaked overnight, fried perfectly and then served with whipped cream, diced strawberries and kithul treacle. It was a simple dessert but was in no way lacking in flavours and it was the perfect way to end our time at this restaurant.
Friendly Staff And Service - 5 stars
The staff are extremely polite and efficient while the manager, Ashok is delightful. The service is excellent too.
Cleanliness (Restaurant) - 5 stars
The restaurant is spotless.
Cleanliness (Toilets) - 3.5 stars
The toilets are not exclusive to the restaurant. You need to walk out the back on to your left. They are generally clean but the floors were a bit damp the day we visited due to the rainy weather. However they are well equipped with bidet showers, hand soap, toilet paper and paper towels.
Parking - 5 stars
There is plenty of parking.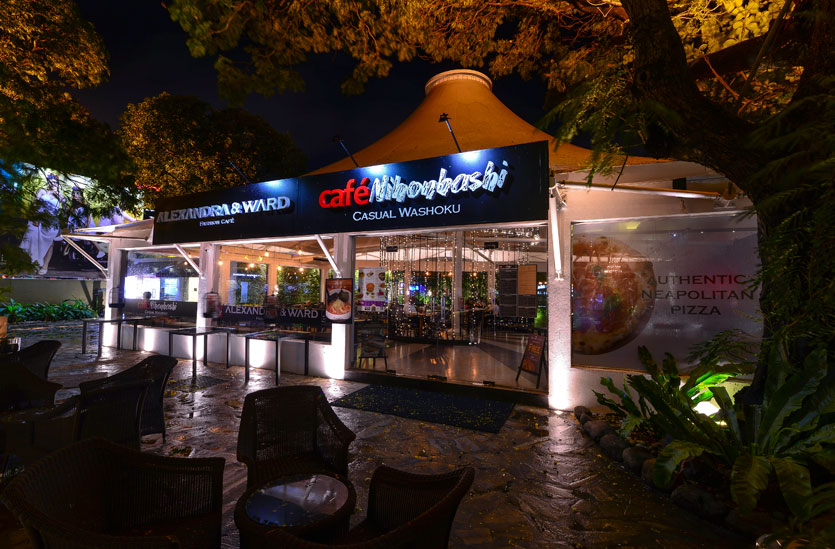 Hours of operation: 12 noon to 11:00PM (Sunday to Monday)
Address: The Promenade at Odel, Alexandra Place, Colombo 07
Tel: (011) 4 718 758
Facebook (Alexandra & Ward): www.facebook.com/AlexandraandWard
Facebook (Café Nihonbashi): www.facebook.com/Cafe-Nihonbashi-560774490774772
PHOTOGRAPHS by Kanishke Ganewatte