Villa Raha is a lovely villa located down Macleod road, Colombo 05. Their Brunch/lunch restaurant known as Culinary Crafts is one of the newer additions to Colombo's forever increasing restaurants. The atmosphere is great for a few friends looking for quite afternoon meal or a couple in search for a great location to have a lunch date.
The Ambience
Rating - ****
Villa Raha has a very Instagram worthy ambience, with its beautiful hanging garden, wooden swings and chairs. The décor is simple yet elegant.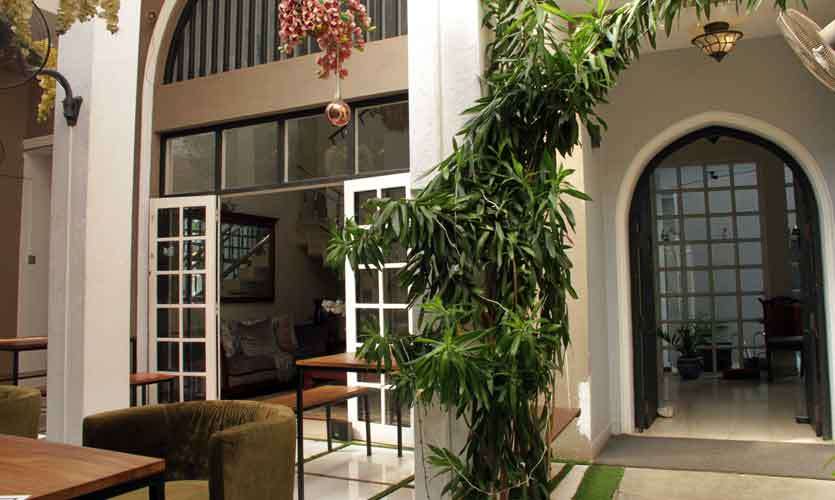 The Drinks
Rating - ****
I had a Lindt Iced Chocolate (Rs.500), it was more or less like a Lindt chocolate shake. It was surprisingly very good, I expected there to be barely any Lindt chocolate (Sri Lankan standards), however to my surprise there was. It was also very creamy and not too sweet.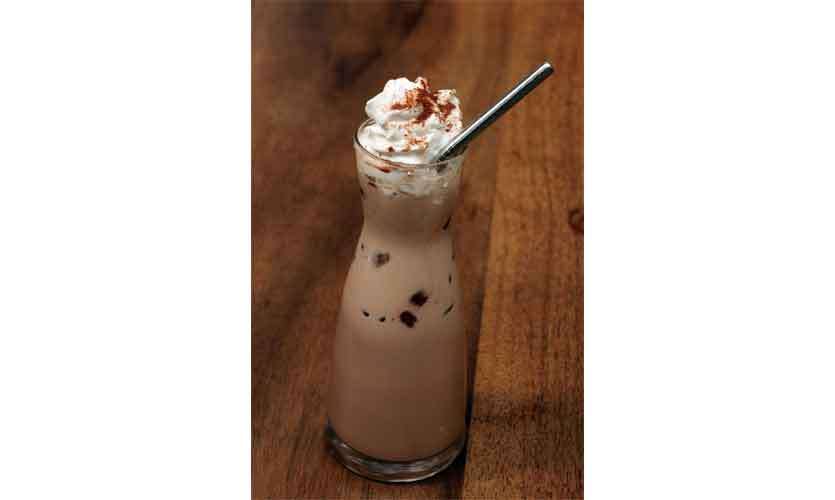 The Food
Rating -*****
To start I had the Chicken Roulade (Rs.1090). This was a strong opener, it was extremely flavorful, the mash was creamy and loaded with cheese. The chicken was a little dry, but the buttered vegetables and the cream sauce and mushrooms compensated for this though.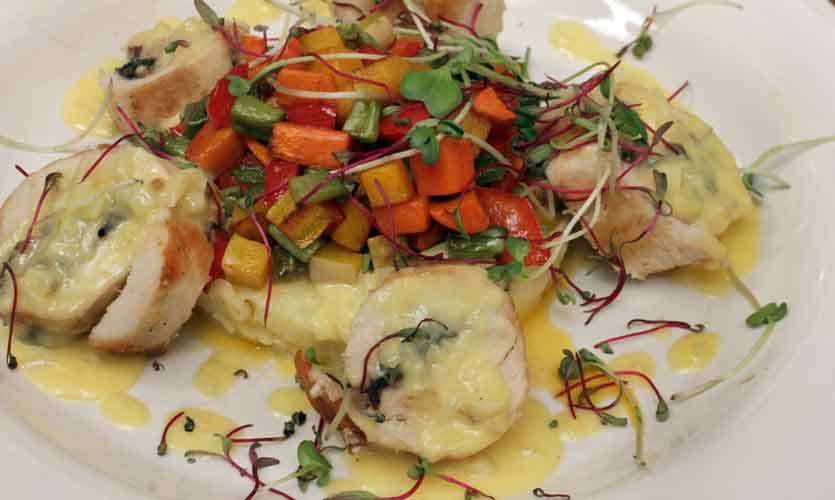 Next was the Smoked Salmon Salsa Verde (Rs.1200). This had an overall great mouthfeel, the crisp from the hash browns, the smoky flavour from the salmon and the creamy soft poached egg. The pesto was a nice addition to the flavor, however I didn't quite like the feta crumbled over the dish (maybe because I just don't like feta in general).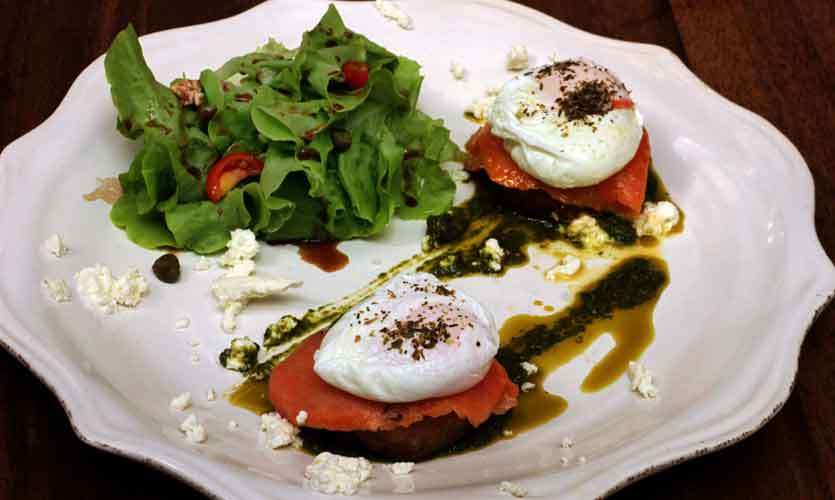 The Prawn Garden (Rs.1200) was another HIT! The rice was so creamy and packed with flavour, the prawns were coated in a lovely creamy, garlic sauce. WOW! It was just great. The Avocado 3 ways (Rs.990) was quite different to what I expected.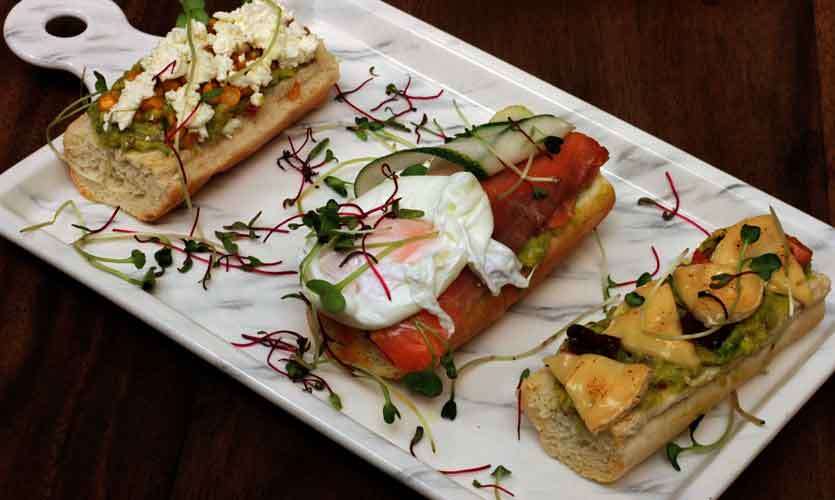 One had Brie and dried tomato, this was nice nothing special. The next was smoked salmon and egg, this had good flavours and textures. Finally grilled corn, feta and cucumber, this was very healthy. To round it off I had the waffles (Rs.1200). This came with a dollop of Nutella (quite generous), what I believe was melted Lindt chocolate (could be wrong), Raspberry compote, and the best homemade vanilla bean ice-cream. Apart from the crunchy waffle, the ice-cream was so good, creamy and full of flavour, I'm generally not a vanilla flavour kind of guy.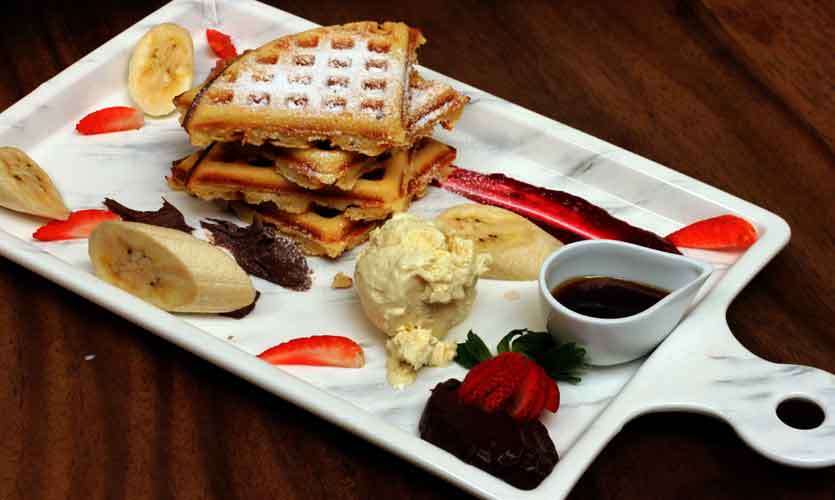 Service
Rating - **
Wait! Before you just see the rating and write this place off on their service, read why I have given them 2 stars. They are heavily understaffed and this may be due to the fact that they're fairly new and small. The owners are the ones who do all the serving, so it's a very personal experience, and they're very friendly and obliging. However I feel they may need to hire some full time staff to wait on their guests, as it can be a bit of a long wait before someone shows up to serve you.
Overall I had a great experience, the place was beautiful and the food was lovely and beautifully plated. I would definitely recommend the Chicken Roulade and The Prawn Garden.
Would I Go Again?
Absolutely! I would definitely visit with a special friend, or a group of friends for a casual brunch or a date.
Photographer: Pradeep Dilruckshana.