Urban Eatery is a new place that has opened up recently at Street Rush. Street Rush is a food court that has a few new restaurants based in Mt. Lavinia, one of which is Urban Eatery. Urban Eatery was started by 2 guys who studied in New Zealand and were inspired to open a place of their own back in Sri Lanka. Most of their products are made in house which is an added bonus, plus their sauces and some ingredients are imported from New Zealand.

The Ambience
Urban eatery is just a stall at Street Rush and therefore they don't have a restaurant per say. It is an open warehouse concept, with different stalls and a play area on the top floor for kids. The ambience isn't something to write home about and definitely not the first date kind of place- it's more of a chilled out spot for friends or family to grab a bite.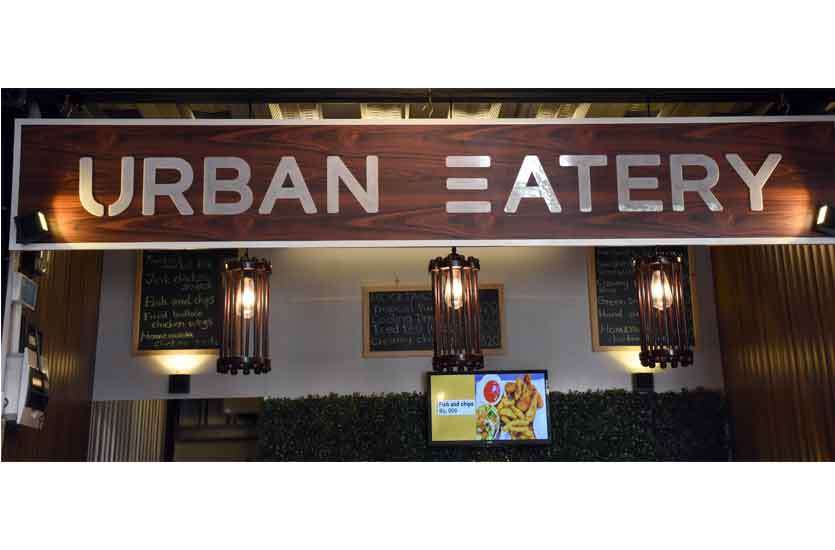 The Drinks
They don't have an extensive drinks menu, just about 2-3 items. I tried the Tropical Punch (Rs.320), which was quite refreshing. It was King Coconut based (with the pieces), with a hint of mint and cinnamon. The mint and the cinnamon flavours are quite subtle and made for an interesting beverage.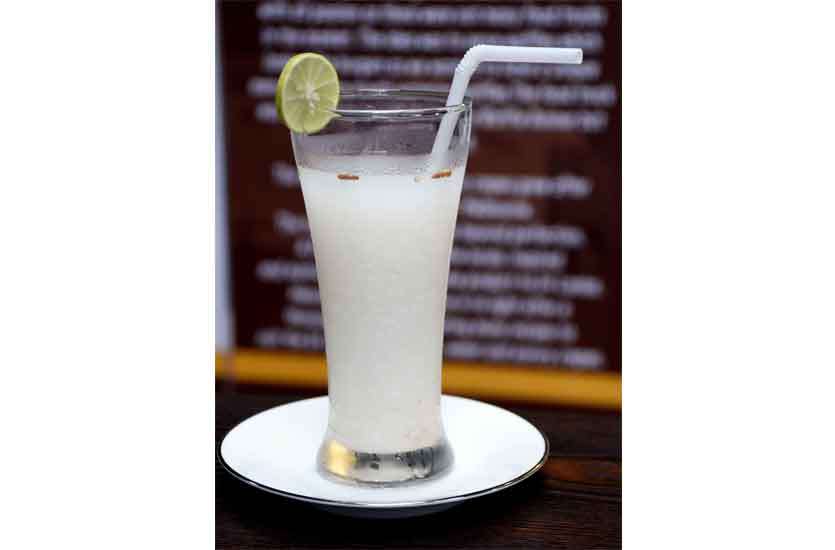 The Food
First off we tried the Home Made Chicken Pasta (Rs.800). Yes, the pasta was made in house. The Pasta was a bit too thick but went well with the flavours. They have 2 versions of this dish, a spicy version and a non -spicy version. The chicken was tender and it was loaded with mushrooms. The Portion sizes were BIG, but I wish they had added more cheese. It's the kind of dish you'd like to have watching your favourite show.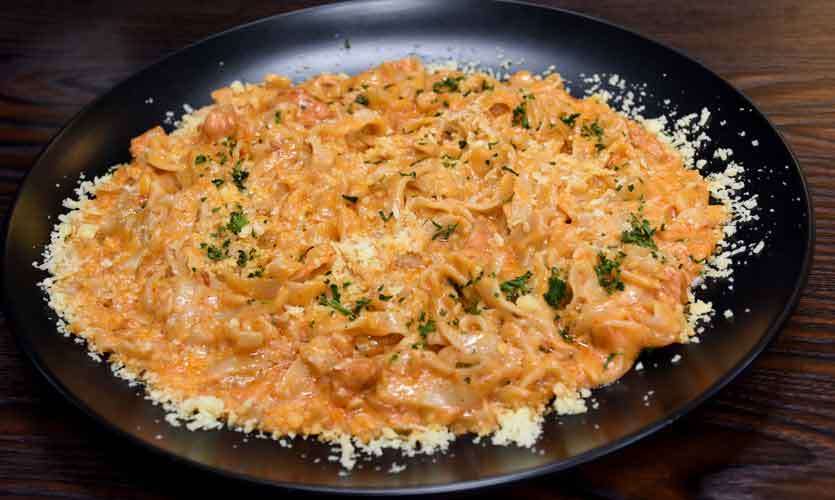 The Fish and Chips (Rs.900) were next. Homemade thick cut fries with a lightly battered fish. First off I did not like the choice of fish, it wasn't the flaky fish you'd expect in a good fish and chips dish, it was mushier and had a strong fishy taste. The chips were a bit soggy and I would have preferred them a little crispier but it was the star of this dish.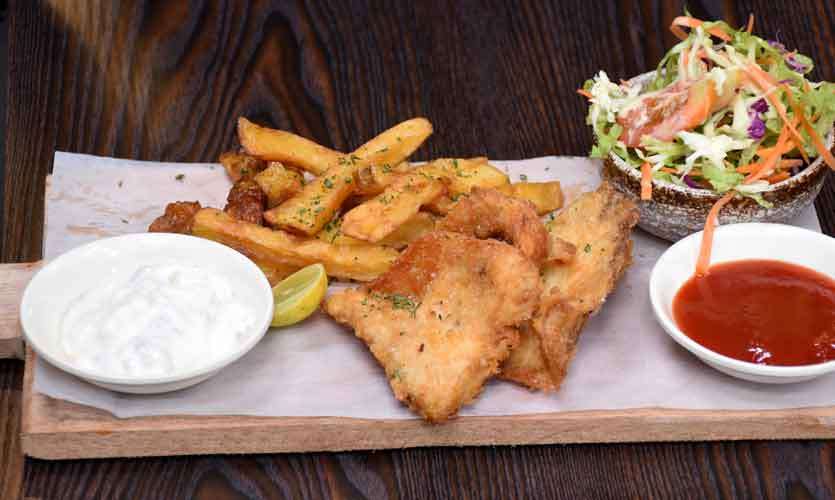 Crispy Chicken Taco (Rs.460). This was well.. not the best. The Chicken were little pieces. The shell of the taco was just a generic flatbread loaded with vegetables and mayo.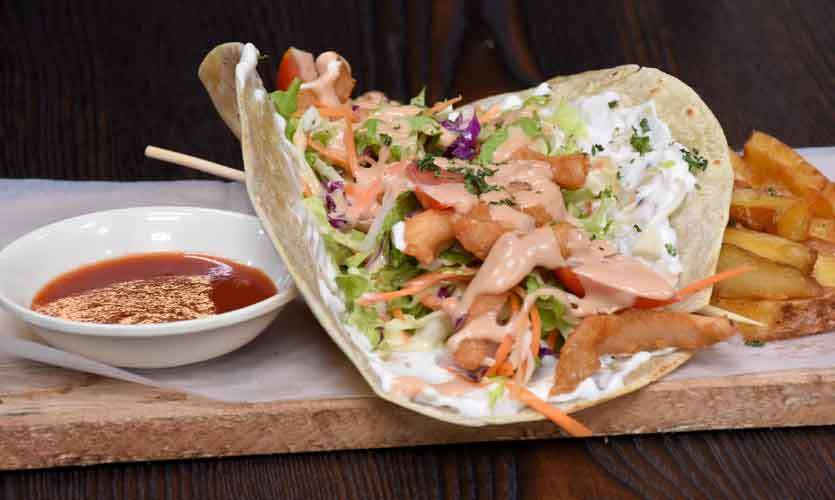 Last but certainly not least, was the Southern Crispy Chicken wings (Rs.890). This was a sure 10/10, the best dish they had hands down. The presentation was super! The chicken was very crispy and the pieces they had chosen were extremely succulent. The sauce was a little tangy and spicy.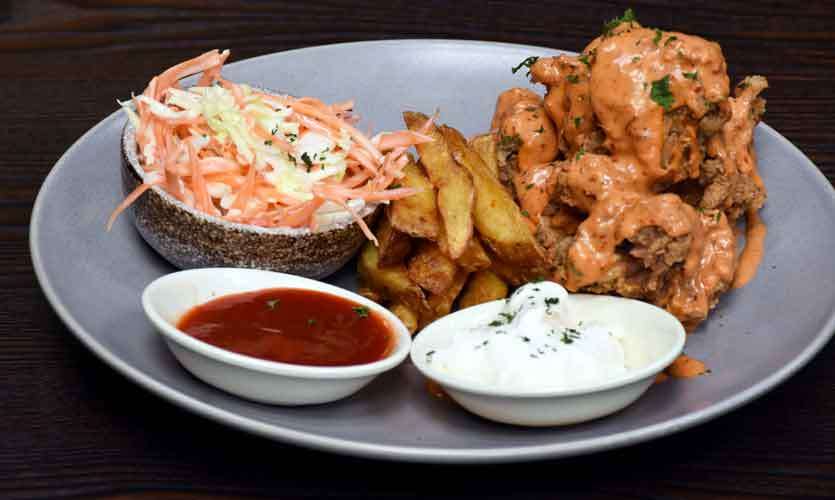 Overall it was a pleasant experience and I would visit again with family and friends. It can get busy on Friday and Saturday evenings and due to this orders can take a bit of time. However kudos to them for having most of their dishes and sauces made in house, since they do operate at a food court of sorts.

Recommendations
The Southern Crispy Chicken Wings are a must Try 10/10.
Photographs – KushanPathiraja