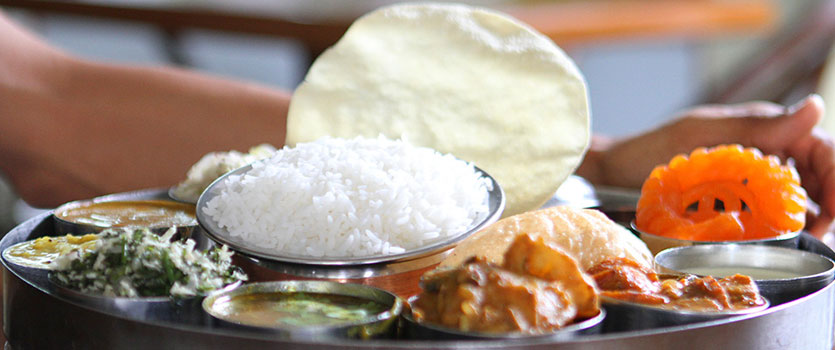 Shanmugas: With a restaurant in Dehiwela and a smaller takeaway outlet at the Crescat shopping centre, Shanmugas is not only Colombo's oldest vegetarian restaurant, it's also one of the best. Their menu is huge with firm favourites such as the paper masala dosai - that shiny cone of deliciousness comes with a sambar and two chutneys. There's all your classic Indian favourites such as idli, pani puri and chillie parota. Order a a North or South Indian Thali if you want to try a bit of everything. They also have rice and noodle dishes (such as the vegetable nasi goreng) for those that aren't keen on something curry-based. Shanmugas has a wealth of extra services. Their "Pick and Go" service is very popular - call in your order and it will be ready for when you get there, perfect for those hungry vegetarians on the run. Prices are moderate but serving sizes are pretty large so you don't need to order a lot to feel satisfied.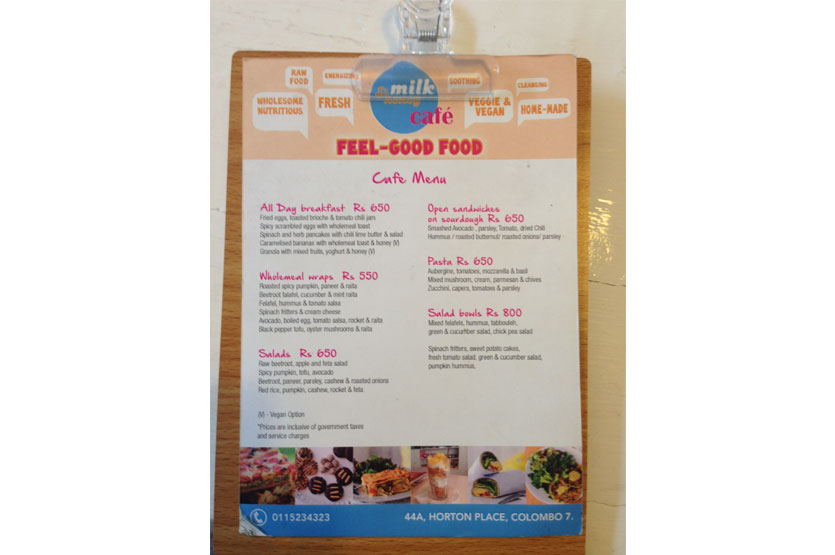 Milk and Honey Café: This cute little café located in Horton Place backs onto a children's toy shop into a lovely little garden area with a huge menu boasting a selection of healthy dishes. The food here is more Western, what you would expect to find in a café in Melbourne. There's a selection of salads, wraps, open sandwiches, salad bowls, juices and smoothies as well as some sweet treats. On my last visit I had the hummus, roasted butternut, roasted onions and parsley open sandwich and it was especially delicious, with the sweet onions combined perfectly with the hummus on nice crusty bread. They also do an all day breakfast with options such as scrambled eggs, granola and caramelized banana. On your way out make sure you grab a decadent chocolate brownie. Perfect for a lazy weekend breakfast.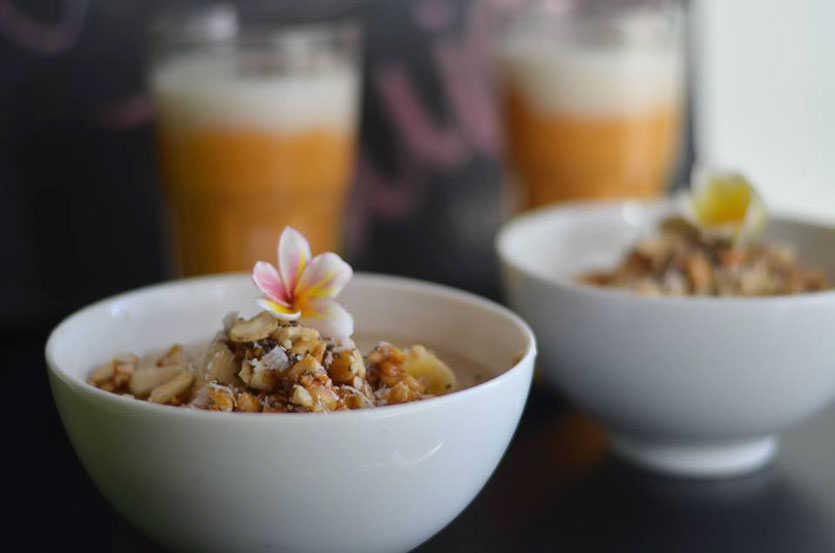 (Image courtesy The Vegan Kitchen's Coffee Lounge Facebook page)
The Vegan Kitchen's Coffee Lounge: This new entry into Colombo's veg scene has a 100% plant based kitchen and they are making versions of all your favourite meals with meat in them but using veg products. Think roast beef sandwhich, Spanish omelette, burgers and wraps, as well as cheesecakes and some traditional Sri Lankan food offerings. Although this café in Wellawatte has been open only a few weeks, they also offer traditional Sri Lankan breakfasts and coffee and it's fast becoming a popular place for locals on their way to work. One of the great things about The Vegan Kitchen's Coffee Lounge is that if you have any allergies, they can make something for you specially, if you contact them ahead of time. The Vegan Kitchen also offers party platters with a variety of Sri Lankan short eats and also cakes, cupcakes and muffins made to order.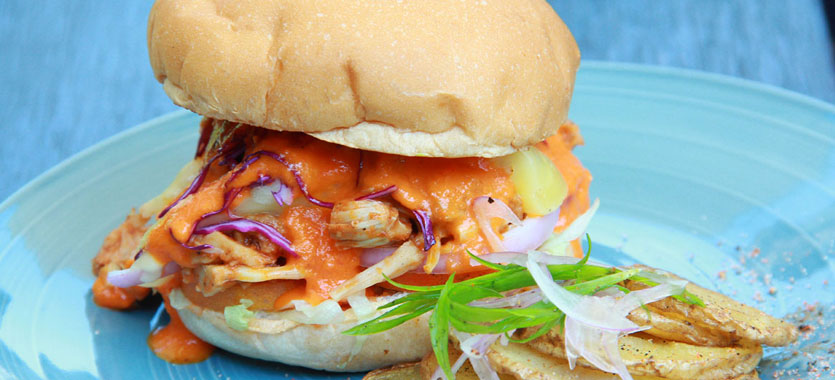 Kumbuk Kitchen at Good Market: Kumbuk's second outlet isn't strictly 100% vegetarian but its menu mostly is. With a focus on fresh, local produce and tasty fruit and vegetable juices, it's definitely got some of the best veg dishes you can find in Colombo. My personal favourite is the "pulled pork" BBQ jackfruit burger. A nice helping of jackfruit in a spicy sauce is encased by a soft burger bun with salad and this hits the spot nicely. Their Thai mango salad is also a winner if you are looking for something lighter. There's such a wide selection of drinks, my favourite being the coconut milk, mango and turmeric smoothie. They have weekly specials and if you get the chance, try the caramelised banana pancake stack, it comes with a separate jug of chocolate sauce to pour on top. One of the more unique things Kumbuk Kitchen does is special themed nights such as Pho nights. Do keep an eye on their Facebook page for upcoming events.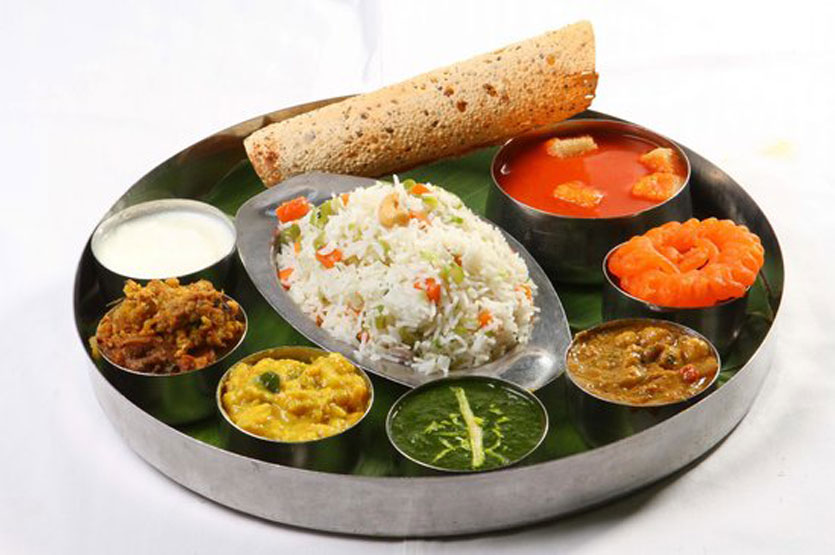 Thalis: Another Indian vegetarian restaurant closer to the centre of Colombo serves up authentic South and North Indian cuisine. One of the best things about this restaurant is the staff, they are super friendly and helpful while navigating such a big menu. Try the thali or order from their a la carte menu. As well as all the usual dishes, they have a decent soup section with the yummy hot and sour soup. There's a Chinese section of the menu with dishes such as mushroom Manchurian and veg balls in hot garlic sauce if you aren't up for a dosai or aloo gobi. Finish your meal off with a fresh juice or lassi. Portion sizes are big so don't forget to take your leftovers home with you!