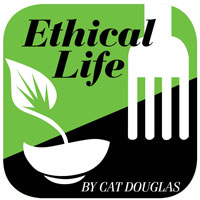 Everyone loves a good sandwich, it's that perfect, filling, convenience food – just grab and go! While you could always head off to Subway to get your sandwich fix (for vegans it's usually a pretty boring option), there's plenty of interesting combinations you can make at home.
I've put together my top 10 favourite sandwich list.
Tofu "egg" salad. Get some medium to firm tofu and mash up with a fork. Then add in vegan mayonnaise (The Edinburgh one doesn't have eggs), apple cider vinegar, Dijon mustard, cayenne pepper, turmeric, parsley dill and scallions. Pop in in the fridge to chill and then pair with some nice crusty sandwich bread.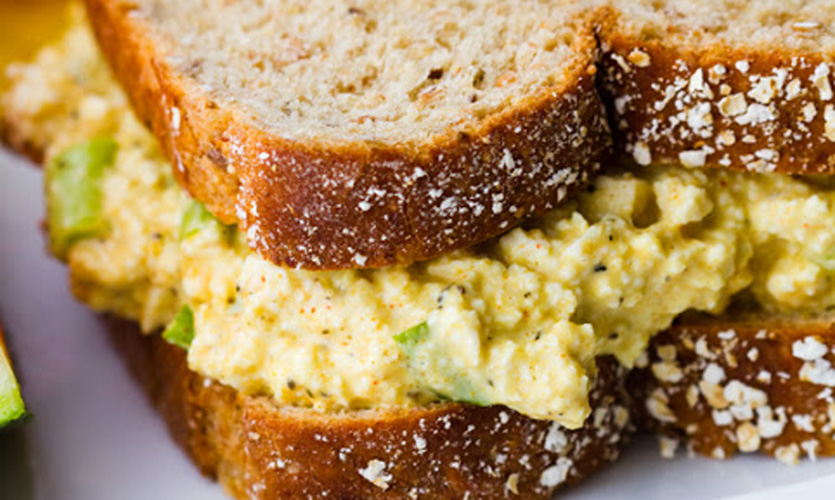 Grilled hummus and caramalised onion. Caramelise some onions in the pan. Spread both sides of bread with a thin layer of hummus, sprinkle a layer of garam masala and add your onions. Then fry your sandwich on both sides with a little bit of oil to get the outside nice and crispy.
Smashed white bean, basil and avocado salad. Mash together canned white beans, wholegrain Dijon mustard, salt and pepper to taste, an avocado, lemon juice, and basil leaves. Pair with some lettuce and you've got yourself a creamy, tangy sandwich that packs a protein punch as well.
Crispy cucumber. Grill your bread in a pan with oil first. Then on the dry side add hummus, a layer of olives and then the cucumbers. Then grill the other side of the bread. Now you have a modern version of the cucumber sandwiches you usually get at a high tea but a hell of a lot more interesting.
Mock tuna salad. This one will really trick your taste buds and won't be endangering any fish! Mix together chickpeas, finely chopped celery, finely chopped onion, Dijon mustard and sea salt. If you want it especially fishy, you can add in some nori seaweed flakes. Next add in vegan mayonnaise until you get a texture that you like. Serve with lettuce and tomato.
Peanut butter and banana. Who would have thought that these two ingredients would make a sandwich match made in heaven? It's as simple as it sounds. Spread a good layer of peanut butter onto your bread and top with chopped banana. Perfect!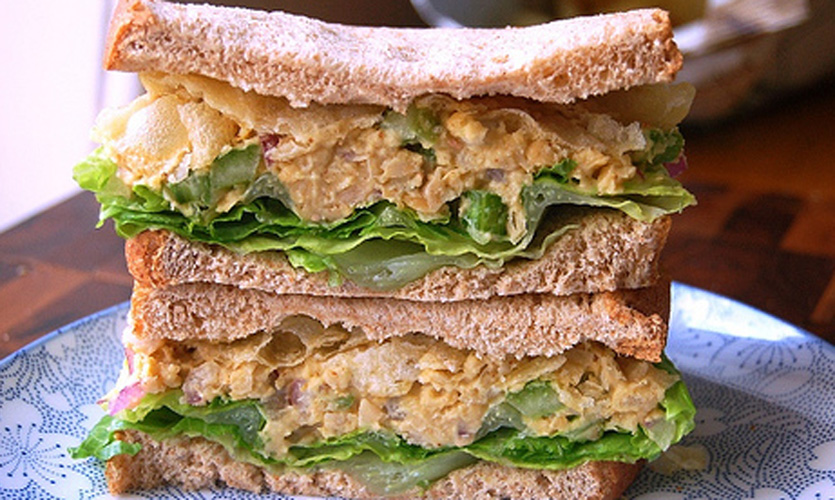 Asian mock duck. Using the canned mock duck from the supermarket, put it with a black bean sauce, spring onion, shredded Chinese leaves and bean sprouts. Great if you are feeling you want something with a stronger flavour.
The epic vegan salad. Go crazy with your salad! Use either vegan butter, hummus or mayonnaise to give it a bit of moisture and then add in all your favourite veggies. Choose from different varieties of lettuce, tomatoes, cucumber, red or white onion, grated carrot, sprouts, beetroot or avocado.
Soya mince sloppy joe. Soya meat is dirt cheap and can be used in so many dishes, it's very versatile. In a medium saucepan, sauté pepper and onion, add chili powder, garlic and mustard. Next to go in is the soya mince, some water, ketchup, and soy sauce. Stir it all up and bring to the boil. Reduce the heat and let simmer, adding salt and pepper to taste. Serve in hamburger buns with some sliced onion.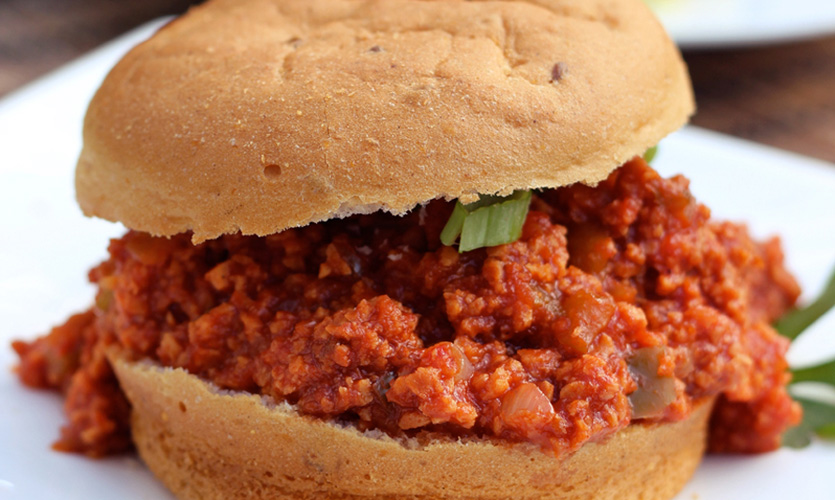 Veggie sausage and wilted spinach. This is one of my favourite weekend breakfasts. It's sort of like having an English breakfast in a sandwich. Cook your sausages and then put them between two slices of brown bed with some wilted spinach, warm tomatoes and some BBQ sauce. If you want to get super fancy you can add in some onions as well. Perfect for a lazy hungover breakfast.