Sprinkles Bakes claims to serve mouth watering bakes and desserts that make you come back for more!

"We started Sprinkles Bakes just over three months ago. Baking has been my passion and I used to bake for my friends and family for their events in the past and finally I decided to start up a small business and see how it goes. So far the journey has been good, we get really good responses from our customers and that's very encouraging,"
says Nooriya Ali, owner and baker of Sprinkles Bakes.

They specialise in both sweets and savouries.
"When it comes to sweets, the Cinnamon rolls are our best seller. We get a quite lot of orders for cupcakes. Savouries wise, it is mostly the mini pizzas and the tuna bun,"
she further added.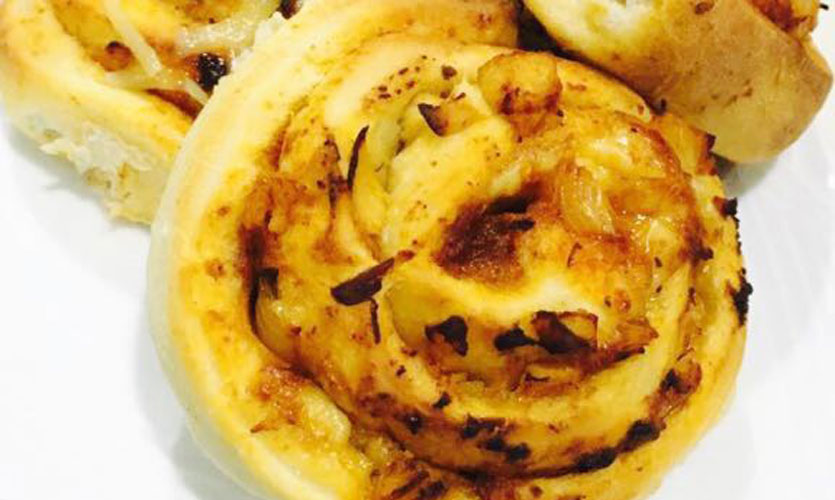 They also have a variety of other items such as éclairs, profiteroles, cakes, tuna breadbaskets, dinner rolls, savory choux buns etc. They plan on introducing more savouries, desserts, cupcakes and cookies.
Here is a review of all the bakes we tasted
Vanilla Cupcakes
The Vanilla cupcakes, iced with a lovely pastel purple icing, were brilliant. Being a very basic bake, they had impressed with the quality of the cupcake. The buttercream was delicious, had no heavy butter taste and had a good consistency (It didn't melt throughout the day!)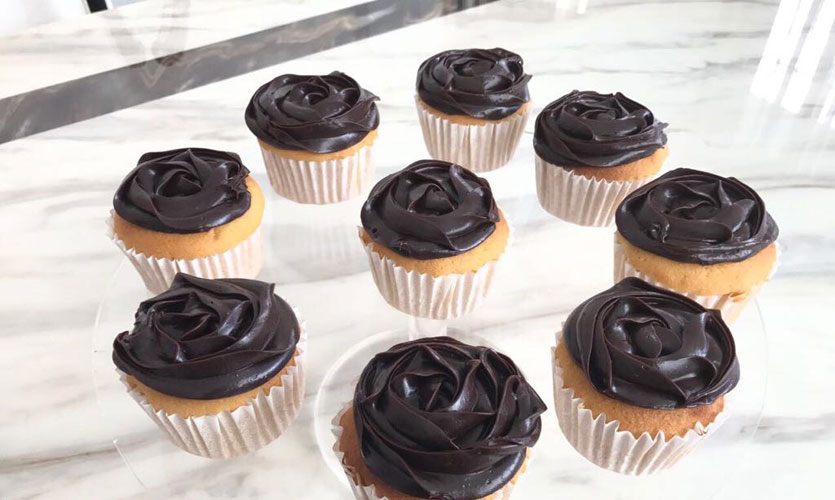 Chocolate cupcake
Their Chocolate cupcake is the synonym for a sugar rush. Although this was too sugary for me, it is fit for anyone with a crazy chocolate craving. They even topped it with half a Kit-Kat bar on top! However, I would recommend their Chocolate fudge cake.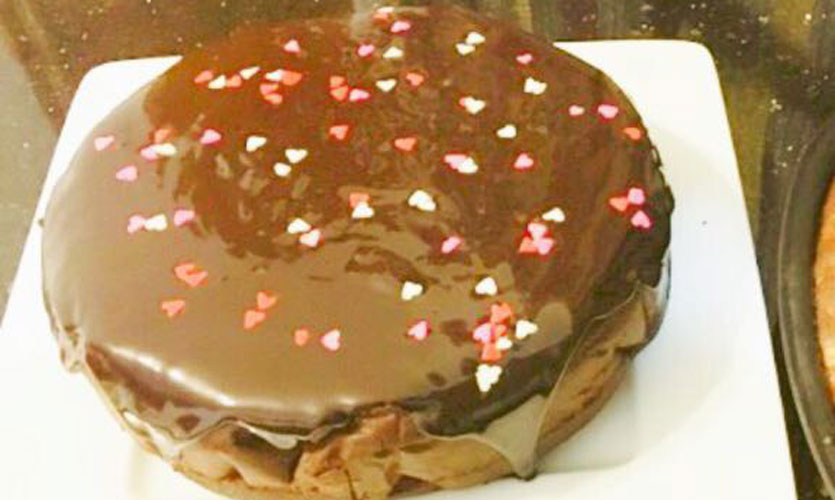 The Cinnamon rolls with cream cheese
The Cinnamon rolls with cream cheese topping are #1 on our list. Cream cheese is an important element in baking (and in life). Having tasted the cream cheese on the cinnamon rolls, I am 90% sure that their red velvet cake is heavenly. The cinnamon roll was perfectly baked and flavoured. This is now certified as their best seller.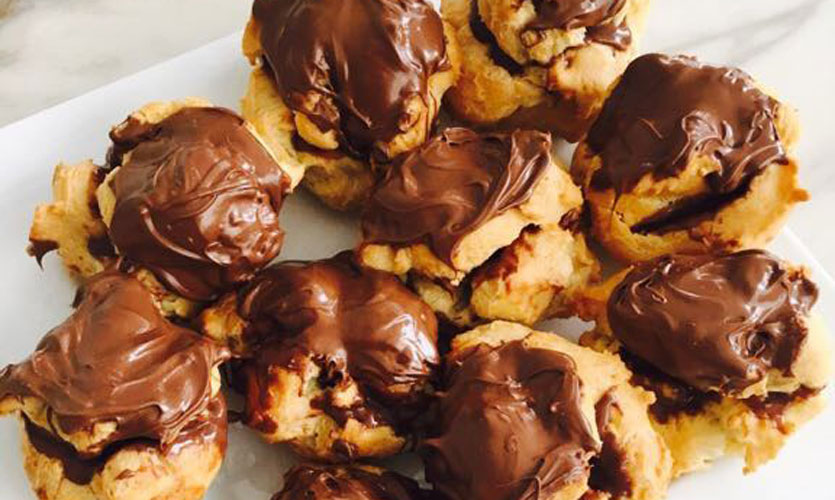 Chicken pizza rolls
The Chicken pizza rolls are a good snack for parties or small gatherings. You won't be disappointed with the size and flavours. It certainly does fill your tummy up as the toppings are fairly generous and tasty. Maybe she needs to start doing a line of homemade pizzas?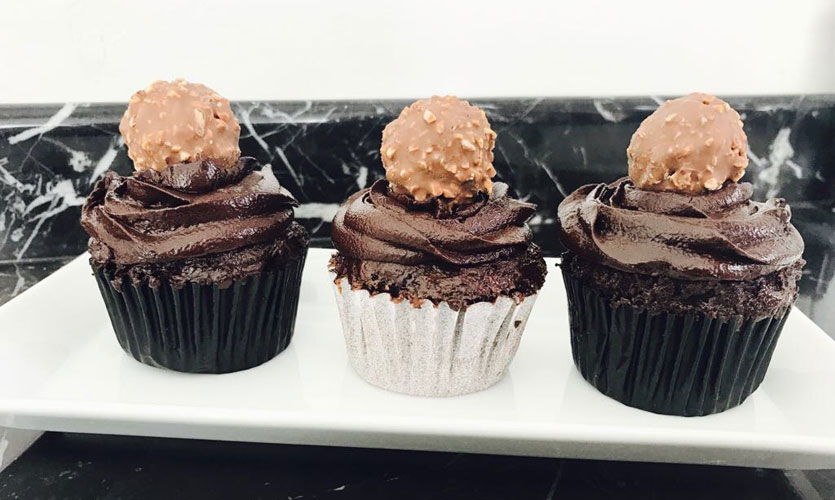 Chocolate fudge cake
The Chocolate fudge cake is to be purchased as a whole cake. The slices are pretty generous and delicious- what more do you need? The flavour of the cake is rich. This was better than their Chocolate cupcake.
Brownies
The Brownies were also baked to perfection. The inside was soft and moist whilst the outer coating was crisp as a brownie should be. What a perfect brownie!
We recommend that you order both their sweets and savories to get the real taste of their goodies. You can surely have a vanilla cupcake after the pizza roll, right?
The prices and amounts to order are listed below
Vanilla cupcakes (Rs.110-min 12)
Chocolate cupcakes (Rs. 120- min 12)
Brownies (Rs.110- min 6)
Cinnamon rolls with cream cheese topping (Rs. 400 – min 5)
Chocolate fudge cake (Rs. 1800- 8-10 big slices)
Chicken pizza rolls Rs 100 (min 8)

You can contact them on:
Facebook- https://www.facebook.com/sprinklesbakessl/
Instagram - @sprinklesbakes
Mobile- 0770078855