Platinum One Suites recently hosted a press conference at their premises where COO Mahesh Amarasinghe and Director of Culinary Development Chef Kithsiri de Silva introduced a "culinary culture" that comprised a large line up of offerings.
Mahesh Amarasinghe commenced his career in the hospitality industry over 20 years ago. Having worked with numerous 5-star hotels both locally and overseas and possessing a prominent F&B background, he is well-known for his expertise in the banqueting and events department. In addition, Mahesh has managed over 10,000 events in the past and extends his expertise, together with Chef Kithsiri and the various talents and professionalism of Platinum One's dynamic team, to pave a pathway for Platinum One Suites toward a prominently-recognised venue for F&B offerings in Colombo.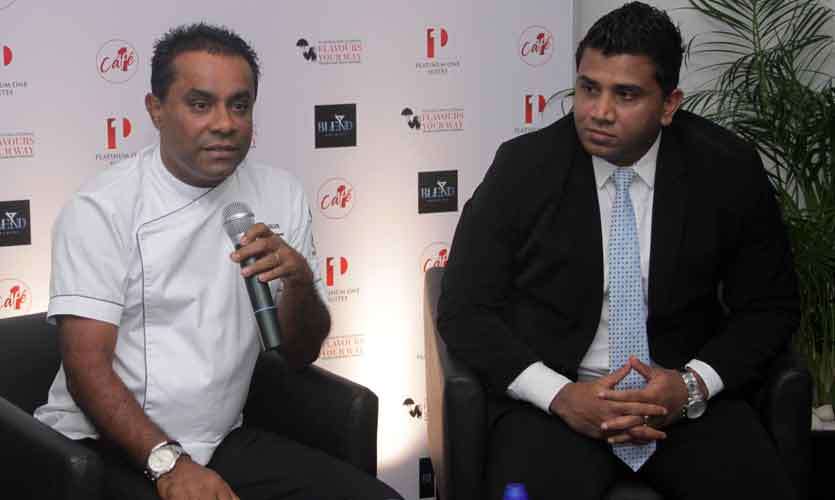 Chef Kithsiri De Silva possesses an impressive repertoire of skills and international expertise spanning over 35 years crafting gastronomic specialties at renowned five-star hotels in Bahrain, Kuwait, Dubai, Europe and Sri Lanka. His leadership earned him prestigious awards such as the World Luxury Restaurant Awards, South West Asia Best Luxury Seafood Restaurant, South West Asia Best Eclectic/International Cuisine Restaurant, Best Luxury Hotel Restaurant Award, and many more. Chef Kithsiri will lead the dynamic culinary team at Platinum One Suites to ensure that perfection is served and is also looking at a menu revamp with the inclusion of more innovative and better cuisine offerings for guests to enjoy.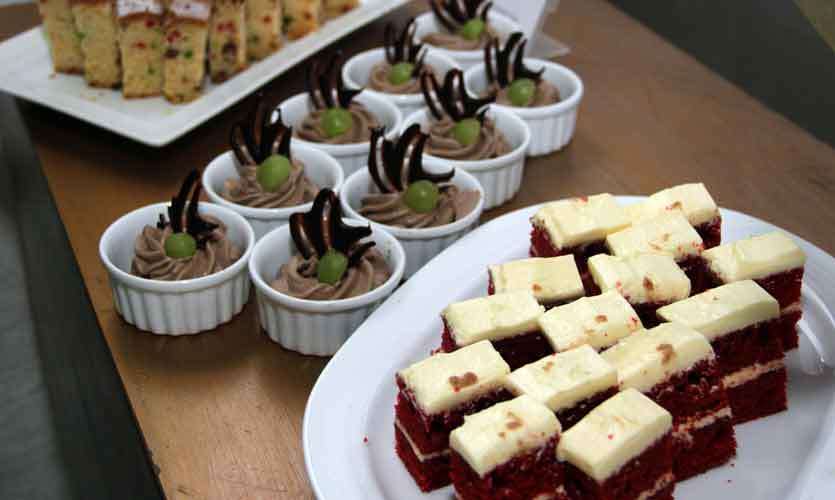 Having made their mark in the hospitality industry with their well established luxury apart hotel, the dynamic duo have their eyes set on the culinary sphere and hope to expand their repertoire via a host of exciting ventures. First to be introduced was "Flavours Your Way", the catering wing of Platinum One Suites. Chef de Silva proudly recalled during the conference that among the very first events they catered for included VVIP clients, Indian business tycoon Mukesh Ambani and Industrialist Ajay Piramal. Looking to provide a "total solutions package" for the discerning client, the duo hope to leave no stone unturned, providing everything from a snack menu to a full blown dinner menu that is customisable and everything in between.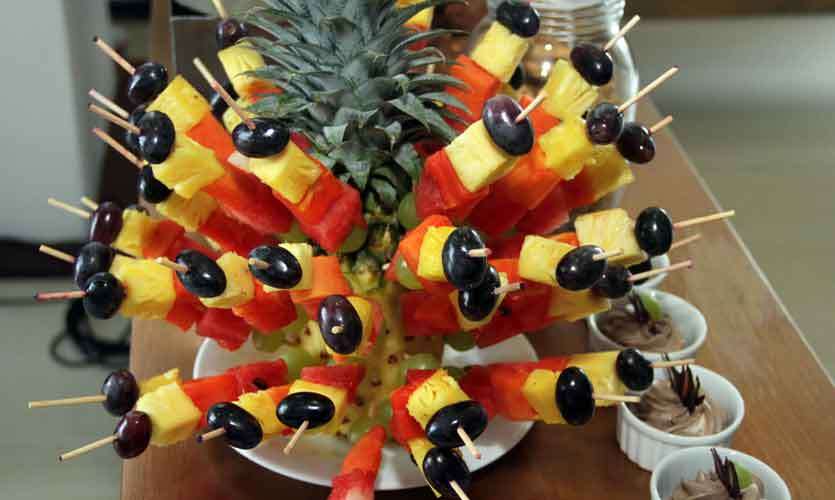 Amarasinghe and de Silva also gave the audience a sneak peak into the concept behind their soon to be launched poolside restaurant and bar "Blend". This chic hotspot overlooking the Colombo skyline will - true to its name - offer a perfect "blend" comprising excellent ambience and dining. From live music, theme nights and fantastic deals throughout the week, diners will find themselves spoilt for choice. Expanding on their in house culinary options, they will also be offering a High Tea Buffet that will have the best of both worlds - Sri Lankan favourites in addition to typical high tea fare.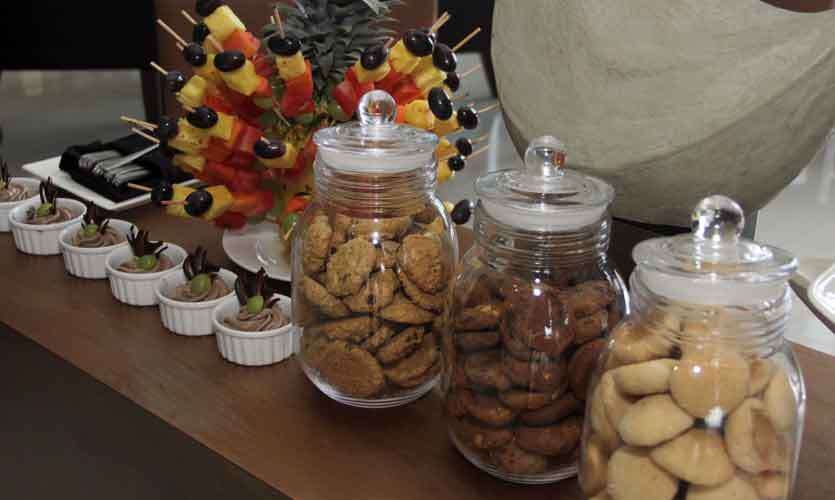 Guests were invited to sample the High Tea following the press conference and were treated to an impressive variety of food that included everything from achcharu, sandwiches, fish buns, wraps, scones, cakes, and cookies, as well as a host of mocktails and flavoured iced teas. When questioned as to why they chose not to provide an authentic high tea experience with quintessential high tea fare, Chef de Silva responded that this decision was made in order to give diners a different high tea experience, adding that this would not compromise on the authenticity of the experience.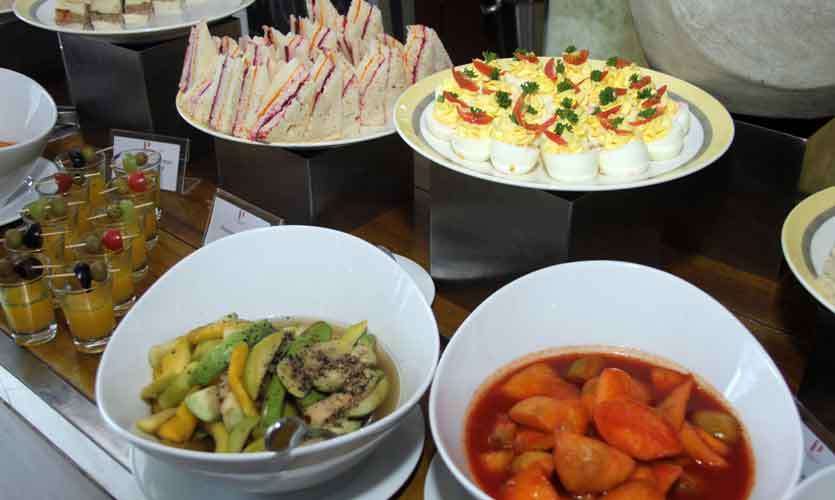 For more information, please visit http://www.platinumonesuites.com or call +94117570000.
Pics: Pradeep Dilrukshana