Ever since we tried out Roots Gelato we can say that we have been big fans. The gelato is pretty awesome and since that first review, we can say without a doubt that the products have come a long way. The taste has improved consistently while Javan Fernando, the proprietor, puts in every effort to ensure the brand develops in leaps and bounds with every new addition. What struck us this time apart from the new flavours was the introduction of some neat Popsicles, Magnum Sticks and Gelato Cakes.
Ambience: This time we visited their outlet at Colombo City Centre and we liked the spacious set up while the 'ice-cream-like' décor made us feel like we wanted to spend a lot of time digging into the delightful gelato on offer.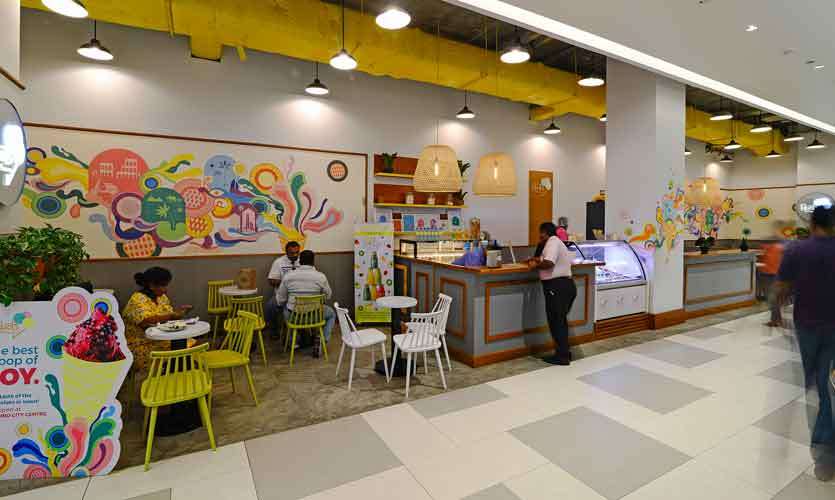 Food
Food – 5 stars
Even though their Pistachio Gelato (Rs 400) has been around since they launched, we had to try it out this time as well as they have incorporated a pure blend of pistachio into the mix and if you are a fan of pistachio you will find it to be divine.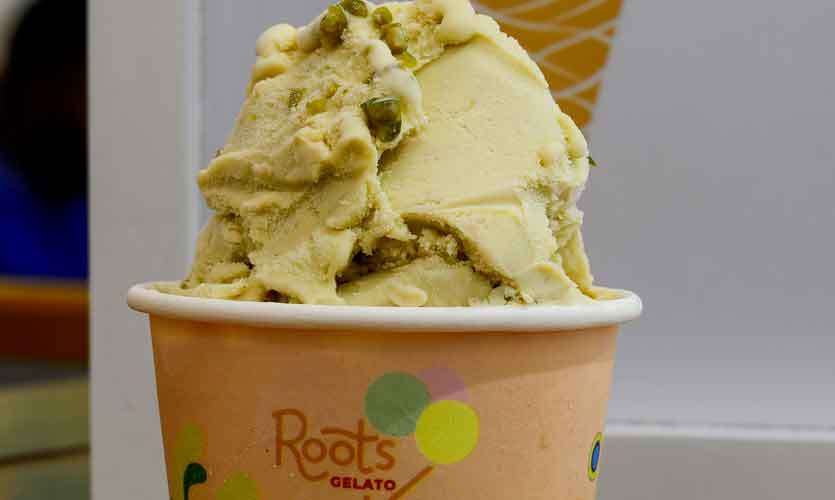 Another flavour which has been improved is their mouth-watering Salted Butter Caramel Gelato (Rs 400).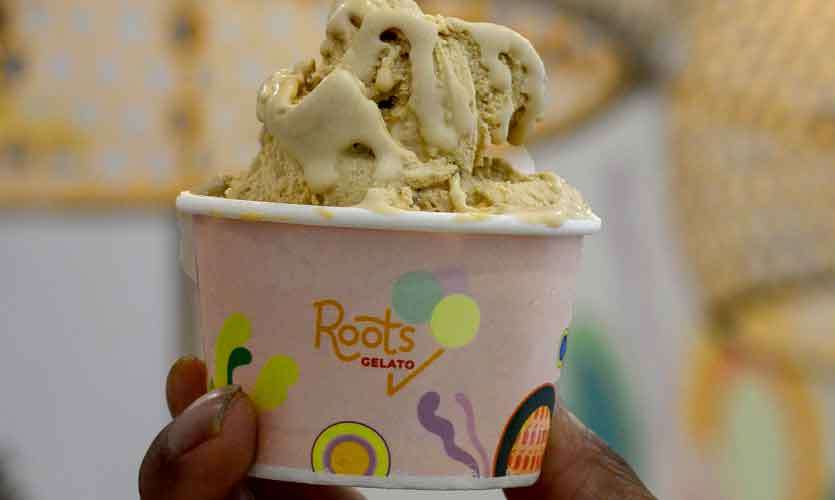 Among the new flavours is the Chocolate Hazelnut Crunch Gelato (Rs 400) – this delicious gelato is layered with Hazelnut praline and Hazelnut semifreddo therefore giving you both crunchy and smooth textures as you dig in.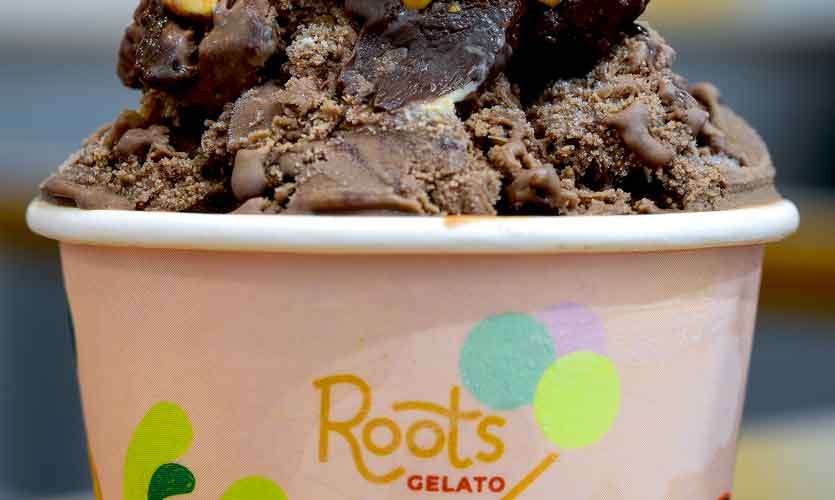 We love our marzipan so seeing their Chocolate Marzipan Gelato (Rs 300) was quite exciting. The sweet-nutty marzipan flavour notes coupled with the rich chocolate made for a fine gelato.
Among the fruity treats was their Blueberry Cheesecake Gelato (Rs 400) which was like digging into Blueberry Cheesecake in the form of gelato while the frozen blueberries gave that slight sweet and sour element which just perfect.
If you would like a less sinful treat, we could suggest you dig into their refreshing Raspberry Sorbet (Rs 250) which was easily one of our favourites.
Among the new additions are their Popsicles (Rs 50/Rs 75/Rs 100) which come in small, medium and large and priced accordingly, while they are fruit-based and have no milk. We went for their Raspberry, Strawberry and Mango popsicle which we recommend highly.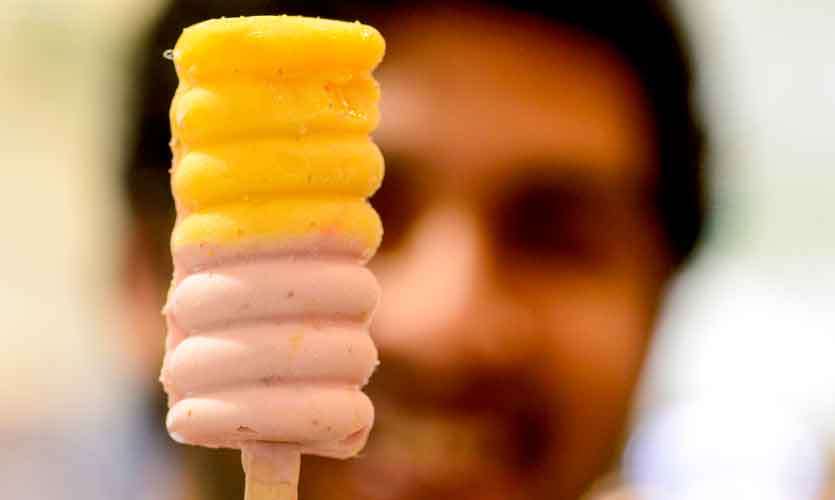 Their Magnum Sticks (Rs 150) are also new and are made with their creamy vanilla gelato, coated with chocolate and topped with sprinkles.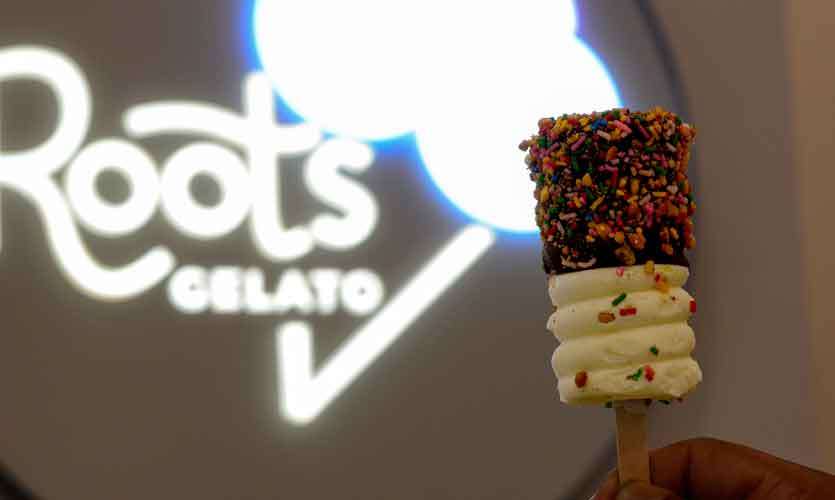 Their super cute Gelato Cakes (Rs 1,000 – Rs 2,000/Rs 2,500 – Rs 4,000) are also a must try and you can go for the mini cake weighing around 300g to 400g , ideal for two to three people or the one kilo cake which will serve around five to six people. The cakes can be customised and need to be pre-ordered (via Facebook or Instagram). The cake itself is made with either Chocolate or Vanilla Gelato and you can have it topped off with either their Chocolate Hazelnut, White Chocolate or Peanut Sauce while the base can be Nut Crunch, Oreo Crunch or Sponge and they can be topped with Skittles or Sprinkles.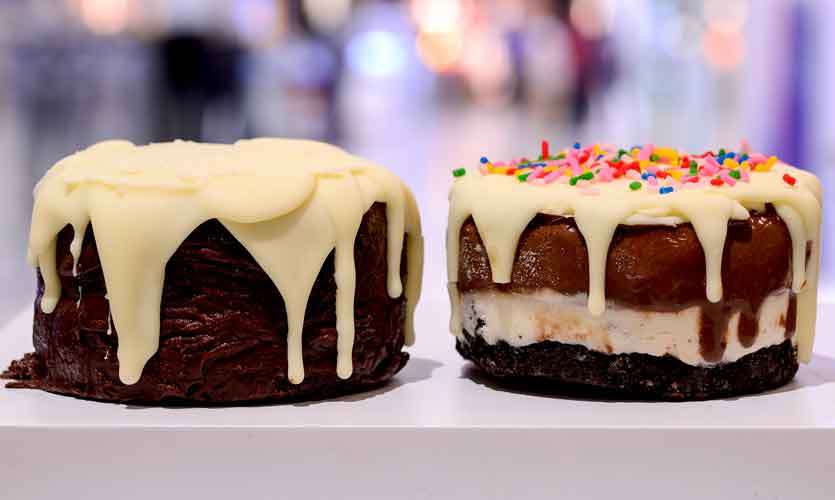 What we recommend: They were all amazing and left us in a Gelato Coma!
Service: 5 stars
Parking facilities: 5 stars
Toilets: 4 stars
Would we go again? Yes
Pix by: Kanishke Ganewatte