Prepare to savour the taste of royal cuisine at Mango Tree, one of Colombo's leading North Indian restaurants, as they host a month long Hyderabadi and Lucknowi food festival from 15 August to 10 September.
If the promotion conjures up images of the infamous Hyderabadi biriyani and Awadhi kebabs, then rest assured that a royal, rich and flavourful feast awaits you. Specialised chefs, ingredients and even utensils have been flown down for the month to ensure an authentic culinary experience for the foodies. In addition, all dishes will be made in keeping with the dishes' authenticity, which includes long hours of marination and slow cooking to ensure that foods are well flavoured.
Restaurant Manager Hitesh Rawat explained the intricacies of the two cuisines, elaborating that Hyderabadi fare is largely considered food for royals because it was the legacy of the Nizams. I was told that the Hyderabadi cuisine is a derivative one that is an amalgamation of Mughal,Turkish, and Arabic cuisine that also derives influence from the native Telangana and Marathwada cuisines. This incredibly rich fusion of cultures and flavours will tantalise your taste-buds.
As much as Hyderabad is known world over for its biriyani, Lucknow is known for its kebabs. Awadhi cuisine, which is native to Lucknow exhibits an inherent sophistication in the use of whole spices, and flavours are balanced through intricate combinations of these spices. The result is flavourful food that isn't overwhelming, but more subtle and nuanced.
We sampled four kebabs off their Hyderabadi and Lucknowi menu; the Akbari Murgh Dakhni Mirch Tikka, Murgh Seekh Sunehri Kebab, Shahjahanabad Ke Shami Kebab and the Rajme Ki Khaas Galouti Kebab.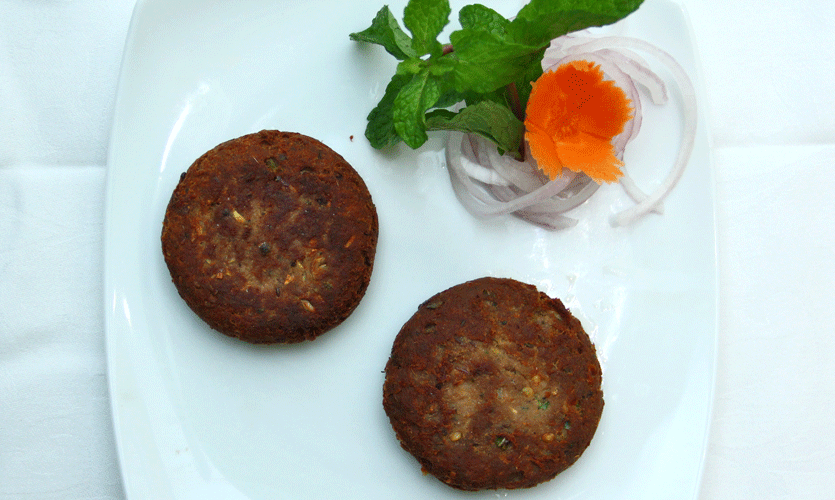 Shahjahanabad Ke Shami Kebab
Akbari Murgh Dakhni Mirch Tikka
First off, the two chicken kebabs were incredibly succulent and juicy, while all kebabs packed a punch in terms of flavour, and in keeping with the stylised preparation of Awadhi cuisine, had a very nuanced expression of flavours. We were quite intrigued by the Rajme Ki Khaas Galouti Kebab which comprised kidney beans and black chana mix and was placed atop a special bread that served as the base. The slightly crispy texture of the bread worked great with this vegetarian kebab and made for great textural vibrancy.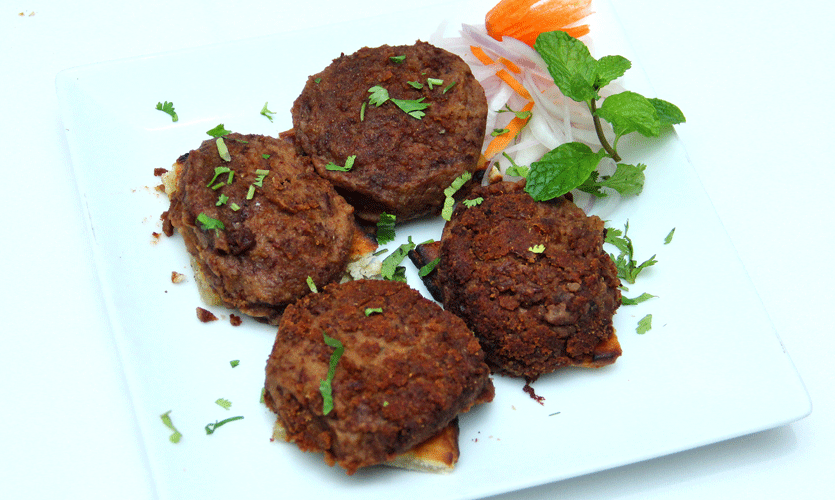 Rajme Ki Khaas Galouti Kebab
Murgh Seekh Sunehri Kebab
The Murgh Dum Awadhi Biryani comprised rice and chicken cooked dum style with chef's spices. True to the Awadhi style of cooking, the flavours of the biriyani were relatively mellow and subtle, with the spices well balanced. Surprisingly, although the biriyani may sound understated, the fact actually allowed the dish to shine, and I loved the taste.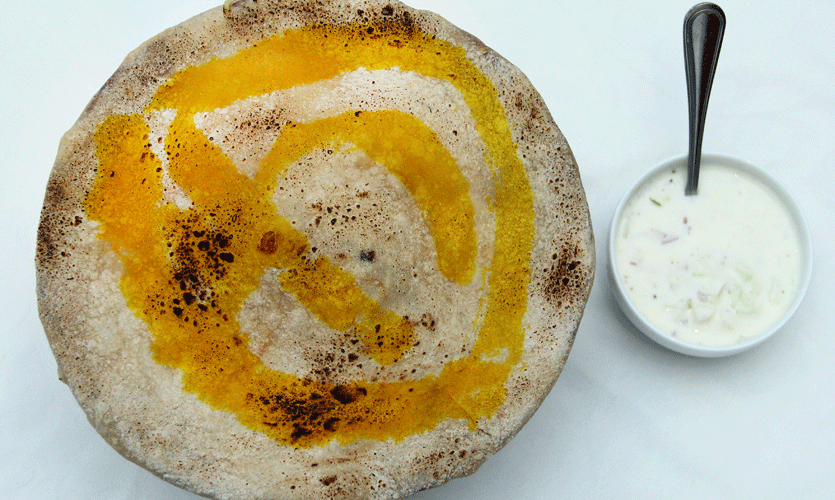 Murgh Dum Awadhi Biryani
We also tried a dessert - Rabdi Falooda - which was a rabdi mix with falooda sabza and dry nuts served with kulfi. This dessert was rich, creamy and incredibly delicious with the nuts adding texture and flavour. In sum, all items we sampled had unique flavours native to the specific the respective cities, and they were all pretty impressive. So do head over to Mango Tree between 15 August and 10 September to experience and savour the culinary delights of Hyderabadi and Awadhi cuisine.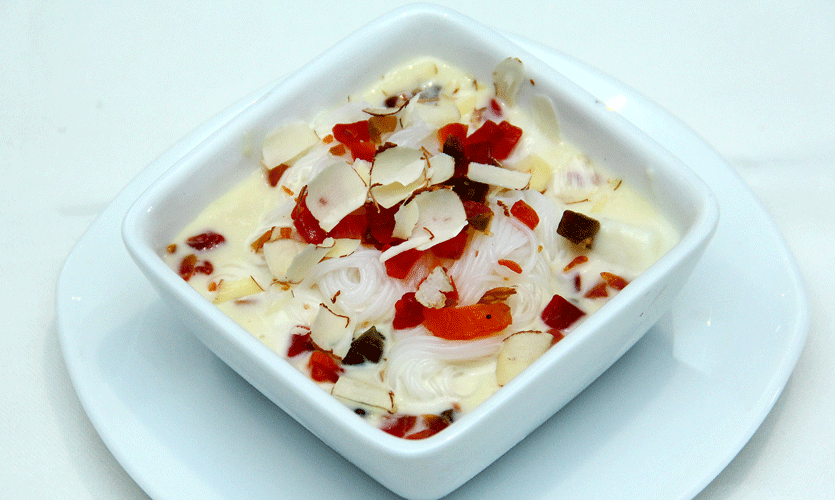 The promotion is on from 15 August to 10 September.
For more information call them at 0117 620 620 or visit www.mangotree.net
Mango Tree is located at No. 82, Dharmapala Mawatha, Colombo 3.

Pics by Damith Wickramasinghe