The Ella Town offers visitors an abundance of options in terms of where to dine. From cozy tea and coffee shops to cafes you can relax in after a long day of exploring – there isn't a cuisine or a suitable ambience you couldn't find.
In our 'Dining in Ella' series we will feature some of our favourite restaurants from our time in Ella.
Buds and Beans
Buds and Beans (B&B) café was a small, cozy tea and coffee spot we found while wondering around the Ella town. It has its sister café in Mirissa as well. The café offers a range of coffees and tea and takes pride in offering quality tea grown in one of the best valleys of Sri Lanka – the Lumbini Tea Valley.
The Lumbini Tea Valley produces award winning pure Ceylon tea and has a reputation for its quality and flavours.

Ambience
The café offers a narrow space with a small seating capacity of 15-20. The place is ideal if you just want to stop by for a quick coffee and a snack or if you suddenly find yourself in need of a space to get some work done mid vacation. The staff is super friendly and as with most restaurants in Ella there is a friendly dog at front looking for a head scratch and inviting you to stay (and to maybe slide him a small bite on the down low!).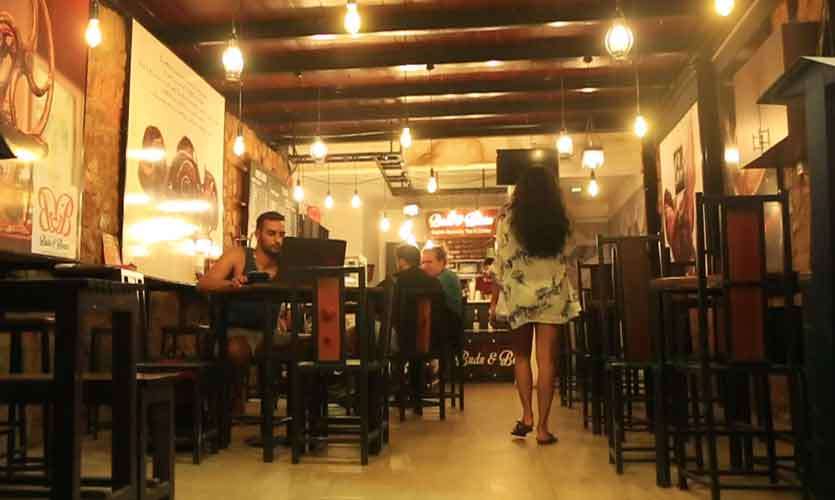 Food and Drinks
Despite being a small café, B&B has an extensive menu with a diverse range of soups, breakfast options, sandwiches, appetizers, pastas and burgers, smoothies, milk shakes, tea and coffee.
Exhausted and dehydrated as we were after a long day of activities, we ordered their Grande Cappuccino (Rs. 480), an Iced Latte (Rs. 400) and upon their recommendation the Pomegranate Iced Tea (Rs.400).
The Cappuccino had the perfect milk to espresso to foam ratio and we are always appreciative of good coffee art!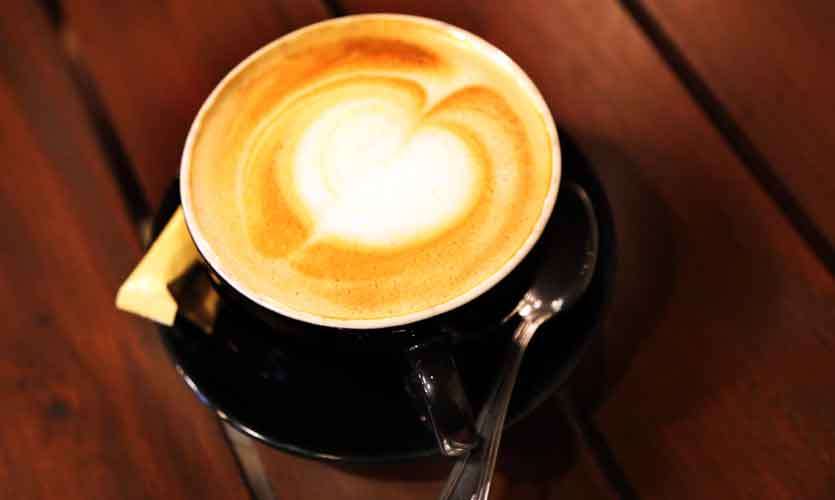 B&B also served us an excellent Iced Latte that was the perfect combination of rich, strong espresso and milky goodness.
Our favourite of the drinks ended up being something we didn't think to order in the first place. We walked in for coffee but we stayed for the tea!
The Pomegranate Iced Tea which was singlehandedly one of the best flavoured teas we've tasted. The brewed tea in itself is vey light (almost the same colour as a cup of green tea) with a slight rose hue. What really impressed us was the flavours of the tea; its super light and sweet and the flavour of pomegranate was delicately mixed with hints of rose and honeydew melon.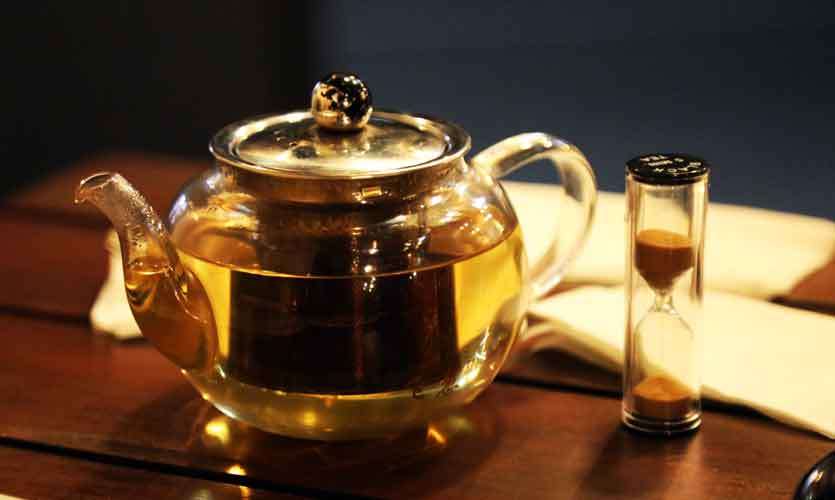 We also decided to have a light snack and opted for their BLT and Blueberry Cheesecake. Their sandwich range comes in 4 options – ciabatta, panini, brown bread or waffles.
The BLT (Rs. 700) came with a generous portion of bacon and the bread was grilled and served with a side of crispy potato wedges. They also have some other delicious filings like the honey roast turkey and the smoked chicken with pesto.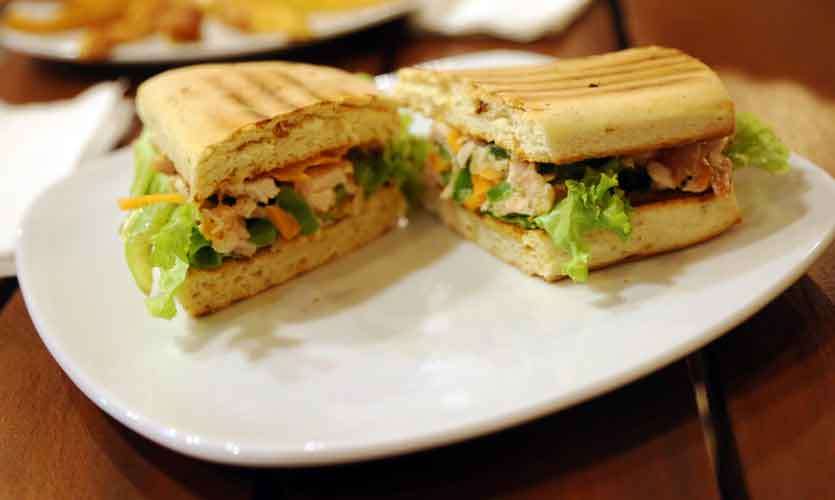 The Blueberry Chicago Cheesecake (Rs. 520) was excellent. It was baked and was perfectly firm on the outside with a soft and creamy texture on the inside. If cheesecake isn't your slice of cake, you can always indulge in their death by chocolate cake, cookies or pancakes and waffles!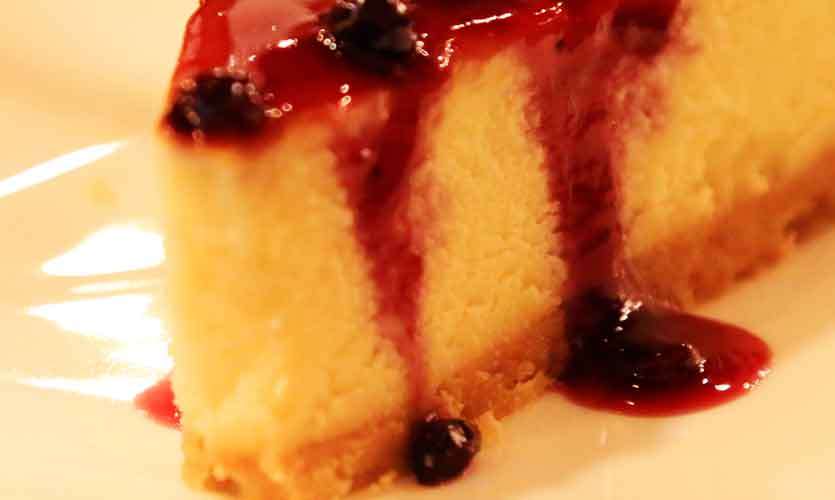 Overall
If you are looking for a great place to grab a cup of tea and relax, B&B is a cozy little nook. You can either spend some quality time reading a book or catching up on work or even enjoy yourself with some of the games they have instore.

Tip – Their flavoured tea is pretty great. The Pomegranate comes recommended from us!
Pictures by: Theja Senanayake