A speciality of Cantonese cuisine, Char Siu is a popular way to flavour and prepare barbequed pork. Char Siu originated from the southern part of China and was later picked up by countries like Hong Kong, Japan, Malaysia, Indonesia, Vietnam and Thailand.
'Siu' being roasted and 'Cha' being fork, Char Siu literally means 'fork roasted' and is named so for the traditional way of making the dish where strips of boneless pork are forked and oven roasted. As much as Char Siu is a method of preparing the meat, what makes Char Siu perfect are the ingredients that go into it.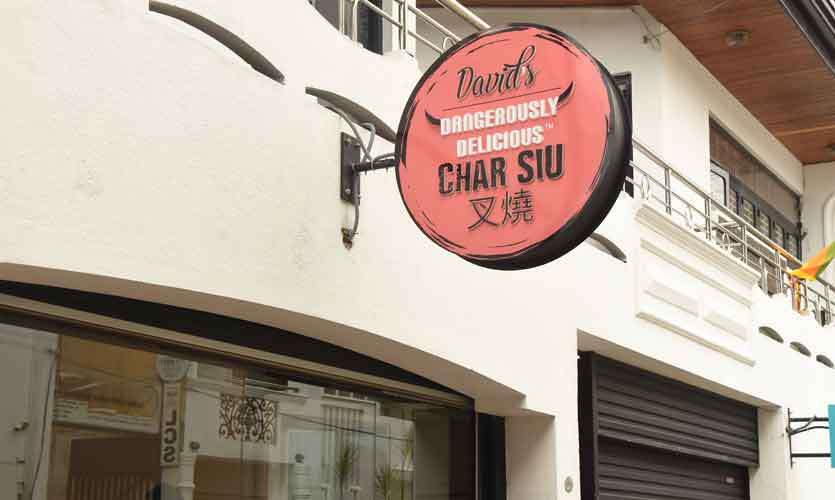 David's Dangerously Delicious Char Siu's namesake David Yoong has created his own special seasoning and mastered the art of the perfect Char Siu. David, of Malaysian – Chinese descent, was always a bit of a chef despite his background in engineering. Travelling around the world; often for work, often for fun, David had one signature dish he'd make for friends and family anywhere at any time.
"Char Siu was my go-to dish. When I would meet my friends in different countries and we'd have dinners or they'd take me along to block parties or picnics I would always make my char siu and it didn't matter if I was in an Asian country or if I was somewhere in Europe, the char siu would disappear the second it hits the table. It was such a hit!"
shares David.

"And then, I had a Sri Lankan friend who also tried it out and he loved it and really wanted to bring it to Sri Lanka. So, a year ago we came to Sri Lanka and we kind of did our market research to see what the locals would think so we went around making my char siu to different people and they still loved it! We then knew that opening up our own char siu restaurant would be great."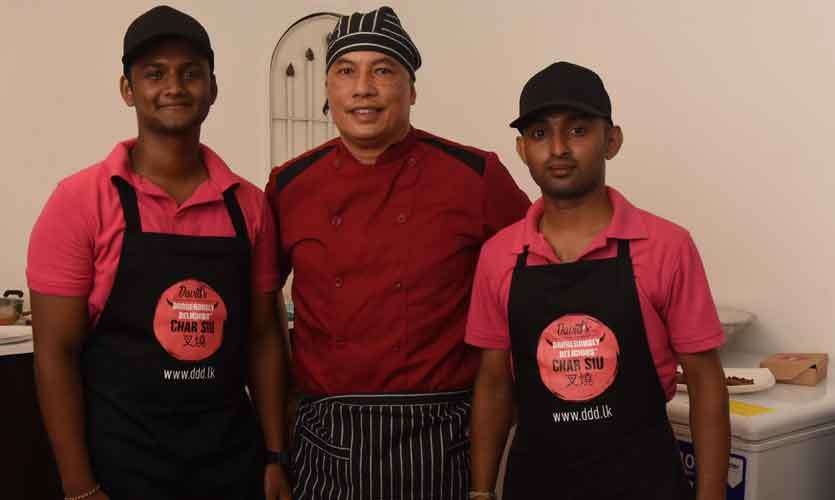 So David together with his partner, Sri Lankan born Karthi Gajendran, put together 'David's Dangerously Delicious Char Siu' (DDD) at a small space down Rosmead Place.
'Be warned. It is addictive' reads the menu and we couldn't agree more! The menu remains short and sweet for now with just three varieties to choose from and between two meat options; pork or chicken. All the meat used for the char siu is farm fresh and is brought in daily. The meat is cooked leisurely with the pork roasting in the oven for an hour or so and the chicken for over 30 minutes, just until the meat has absorbed all the flavours and has a beautiful shiny glaze to it.
The Original Char Siu is ideal for serving with other dishes and is often ordered by guests hosting dinners at home. You can order char siu pork or chicken by weight starting from 150g to 1kg.
The Char Siu Kade Paan Sandwich (Rs. 550) is kade paan lined with cucumber, filled with char siu and glazed with their sauce while their Char Siu Rice Bowl (Rs. 550) is char siu served with jasmine rice.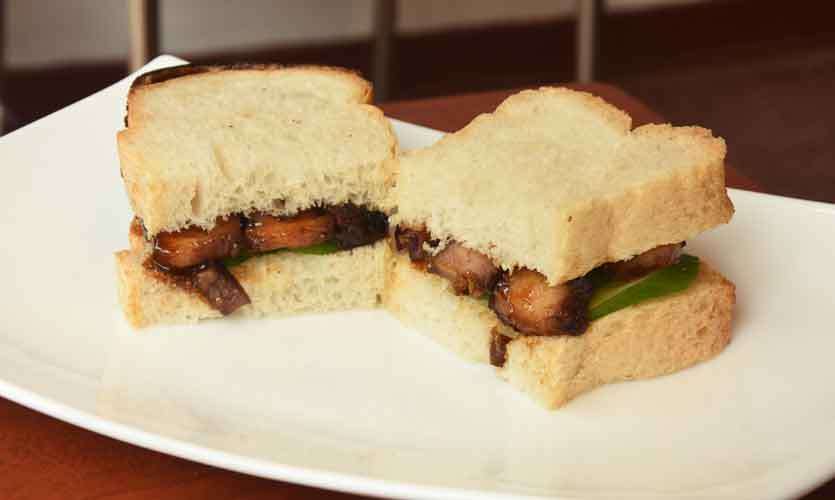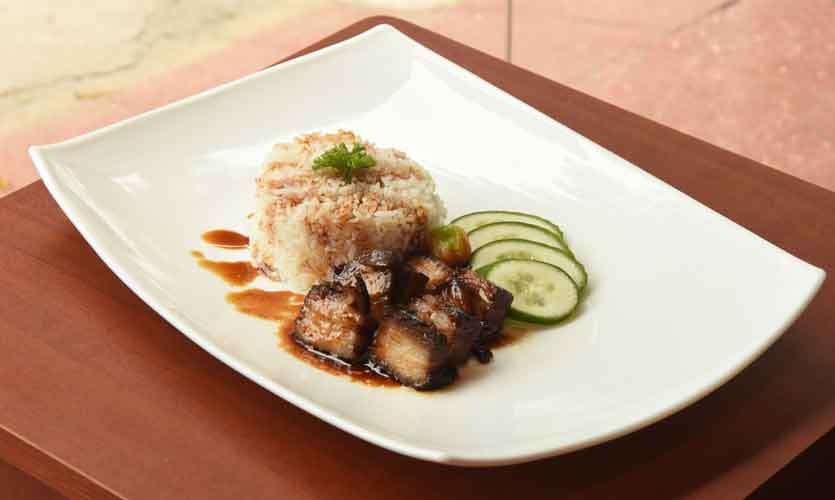 What we loved about the menu was that it was simple with very few elements involved and how well that worked together. The rice and the bread worked well to fill you up but its neutral taste allows you to enjoy the sensational flavours of the char siu without other ingredients coming into play.
David's char siu is most certainly addictive and the plus side is that it is affordable enough to be addicted to! The sandwich or the rice bowl doesn't differ in their pricing for pork and chicken. And for Rs. 550 – the portion size is massive.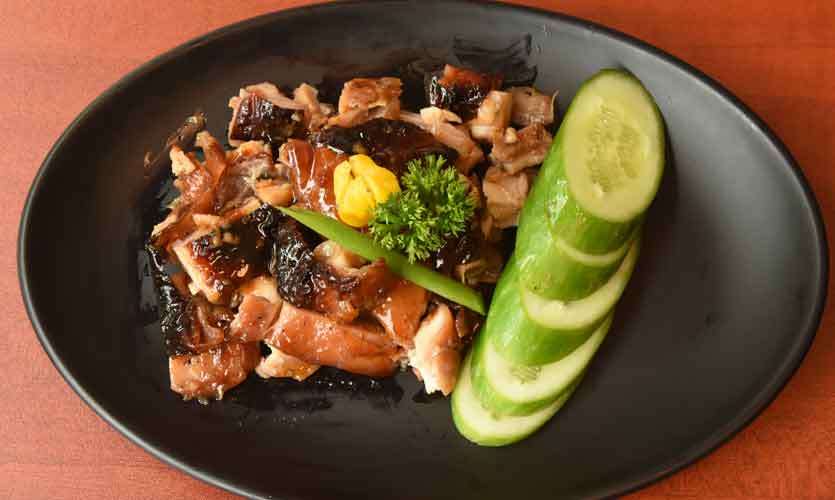 We also love businesses that are eco-friendly and sustainable and DDD is just that!
"We are big on sustainability here,"
says David. Their 'Grab and Go' concept utilizes cardboard packaging made from a sustainable material and they use wooden utensils instead of plastic.
Overall, David's Char Siu did prove to be dangerously delicious! And while the menu is still small, what they offer is of great quality and David does plan to expand in the near future (we would love some char siu ribs Chef!).
David's Dangerously Delicious Char Siu is available for order on http://www.ddd.lk or on Uber Eats / Pick Me Foods.
Pictures by: Nimalsiri Edirisinghe