Jetwing Colombo Seven's restaurant Fifty7's simple yet sophisticated interior hints at what's to come - a dining experience with a focus on quality and exceptional taste that's likely to win over even the most discerning connoisseurs.
Ambience
Fifty7 is a large airy space with plenty of natural light coming in thanks to the floor to ceiling glass windows, and the tastefully, yet simply designed restaurant uses elements such as clay pots to add colour to the earthen tones utilised throughout. The tables are well spaced out and at no point did we encounter anyone having to squeeze between chairs to get anywhere, which is definitely a plus at a time where cramped dining spaces are the norm.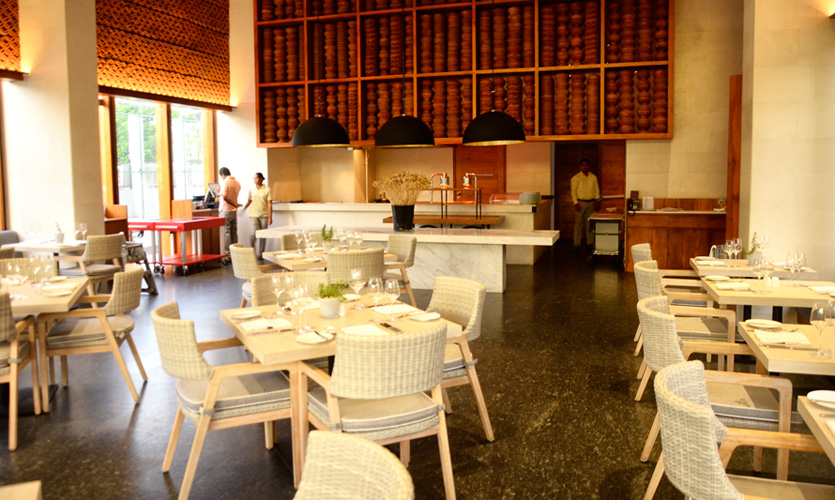 The Food
Fifty 7 has a curated menu focused on providing dishes made of the highest quality products, and the comparatively limited quantity of options on the menu allows the chef to focus and perfect each dish. Something that was clearly evident in our tastings - each dish spoke for itself.
We kicked off our tastings with the visually appealing starter - Tempura Wasabi Shrimp (Rs. 1000) - placed atop cubes of watermelon, mangoes and pineapple was almost too pretty to eat. The amalgamation of the fruity flavours against that of the perfectly fried crispy shrimp dipped in the wasabi for that perfect kick was a winning combination.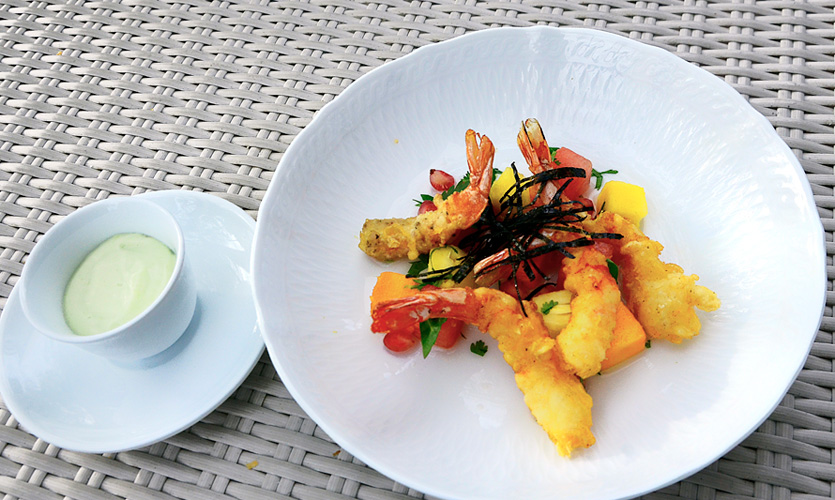 For mains we had the Nasi Goreng (Rs. 1000) which came topped with a fried egg, char grilled pieces of chicken and chicken satay in skewers and prawn crackers on the side. What stood out were the subtle flavours of belacan sambal in the nasi goreng which added a bit of spiciness to the dish. We also absolutely loved the peanut sauce which emanated the flavour of having being made from scratch.
We tried their Signature Burger priced at Rs. 2000. At first glance you'll wonder why you are about to spend quite a bit on a burger but you'll realise that it was worth every rupee! Their signature burger is a 180g of Australian prime ground beef patty sandwiched together in a squid ink bun. The secret behind the beef patty is the bone marrow that it is mixed with, that gives the patty a very moist texture. The patty is cooked to your liking and we opted to have ours medium rare. It's easy to understand why the burger is priced so high – this is not your average burger tossed together with some lettuce and ketchup but a burger made with some fine, refined ingredients. The burger was topped off with a few slices of jalapeño and caramelised onions and this simplicity is what made the burger special. Also it's quite filling! As much as we loved every bite, we could barely even finish half so it is definitely value for money as it won't leave you wishing for more food!
For a vegetarian dish we opted to try their Mushroom Risotto at Rs. 800. The risotto was perfectly cooked and served with a generous amount of button mushrooms. Garnished with thin slices of ginger and curry leaf, the risotto was authentic in flavour. Other vegetarian options included Butter Paneer, Pene Arrabbiata and Smoked Eggplant Gratin.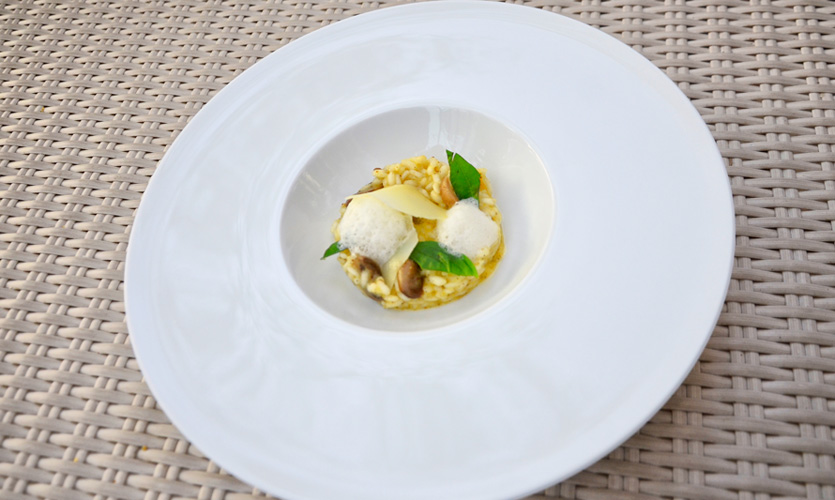 (sample sized)
Dessert
When scouring the menu for desserts, the White Chocolate Crème Brûlée tickled our foodie fancies so we opted to go ahead with that. The spiced strawberries were laid atop the biscotti which in turn was placed on top of the dessert bowl. We were quite pleased that we were able to taste the white chocolate in the brulee. The thin layer of caramelized sugar cracked with a slight tap of our spoon and added that lovely texture and taste that makes Crème Brûlée such a crowd favourite.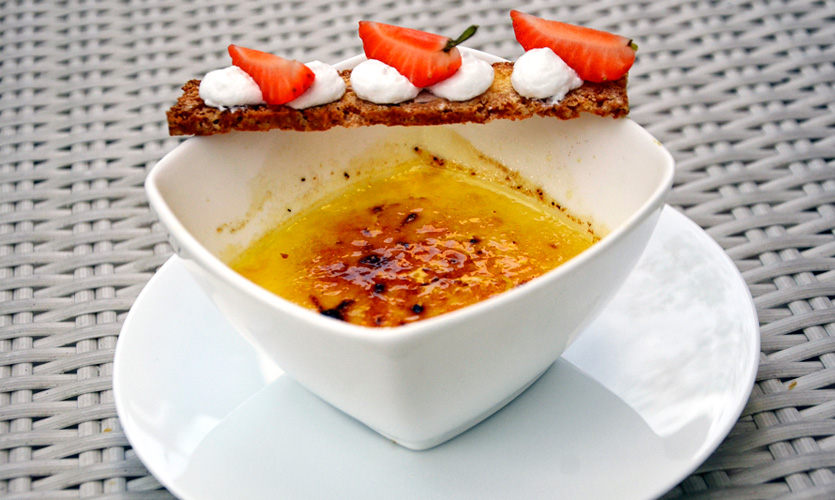 Overall
If you're looking for an affordable meal out, Fifty7 is not likely to be your go-to. But it is certainly is one of those places you should check out if you want to treat yourself to food that's put together with plenty of love and technical know-how that makes all the difference in taste and texture that will have you screaming for more. Kudos to chef Indika Bandara (who also has experience working at a 3 Michelin starred restaurant in Dubai) for plating up amazing food we'd happily recommend to anyone.

Call: 0114709400
Address: 57 Ward Place, Colombo 07
By Rihaab Mowlana and Panchali Illankoon
Pics Waruna Wanniarachchi