This festive season The Bayleaf, invites you to make merry, as you treat yourself and loved ones to a year end holiday indulgence like no other.
All decked up for the holidays, the restaurant with all its colonial charm and allure, is buzzing with festive cheer, making it the perfect spot to savour a generous dose of Italian cuisine with friends and family. Tucked away in the heart of the restaurant are four uniquely beautiful private dining rooms; warm intimate spaces, that give you enough and more reason to host a fun filled celebratory meal for your family and friends this holiday season.Each of these private dining rooms, has it's own charisma and personality with minimalist decor elements adding to the aura and appeal.
Radiating with warmth with accents of gold hues, mirrors and art, the Gold Room can comfortably seat about 20 guests for lunch or dinner while the Red Room which can accommodate around 15 guests, is the ideal spot for a relaxed casual entertaining in a non AC environment.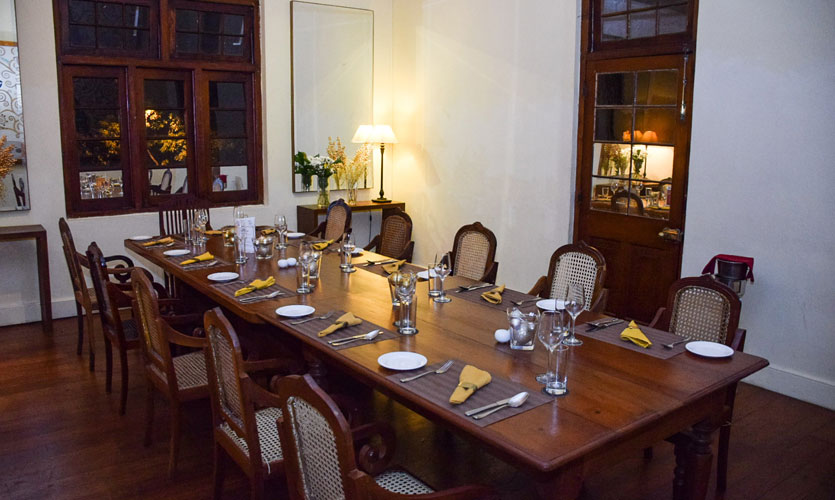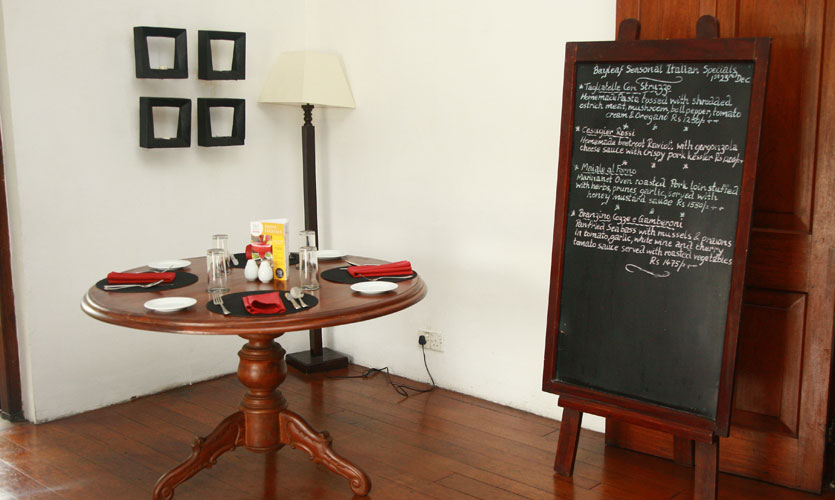 A bright shimmering chandelier adorns the beautiful Blue Room, with decor in shades of blue and furniture to match. This cozy space can accommodate around 20 guests.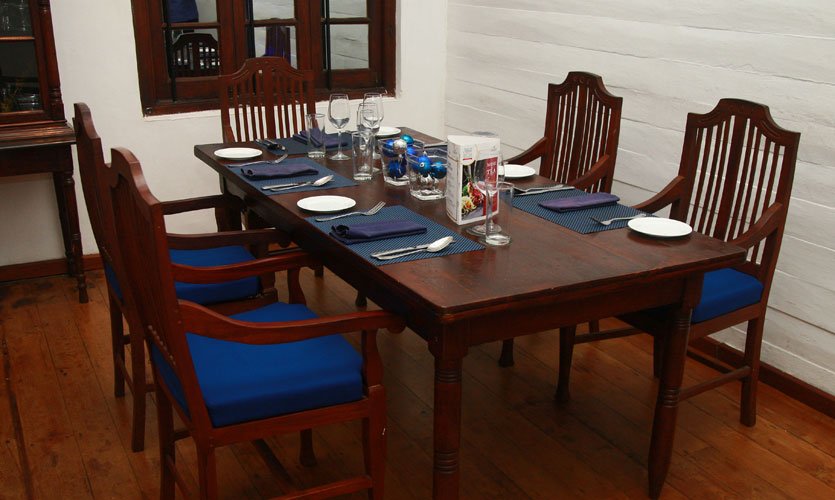 Set in typical Italian style with a Tuscan scenery painting the Silver Room, can host around 8 guests comfortably.Guests can choose from the restaurant's a la carte menu or speak to the team at The Bayleaf about customizing a menu if you fancy something special for the season hosting a festive lunch or dinner in any one of the private dining rooms.
For a sophisticated classic festive outing, why not host your nearest and dearest to an exclusive gastronomical escapade at the Wine and Tea Room, which is bound to wow you with its chic setting and stunning decor. Warm brown and orange tones envelop you as you walk to this mesmerizing space, while plush high chairs, ceiling to floor wine chillers with premium beverages from across continents, a selection of artisan teas and sparkling festive decor to put you in the holiday spirit.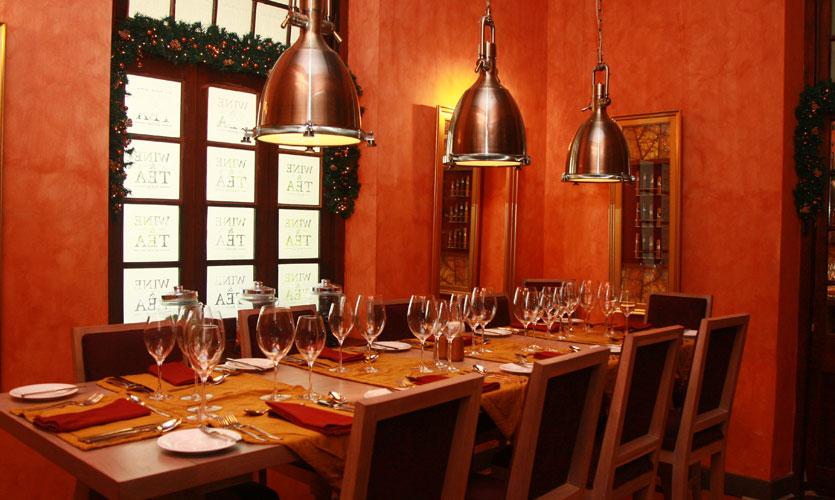 The Wine and Tea Room, which can host up to 12 guests has its own specialized menu featuring gourmet delicacies such as Australian Beef tenderloin, Lamb cutlets, Salmon on slate plates, served with special accompaniments alongside mouth watering desserts such as Italian Pan Forte, Tiramisu, Semifreddo and Zabaglione.
This beautiful space is also the ideal location to host a festive high tea where you can savour an exquisite selection of delicate sandwiches, scones and desserts while sipping on an array of designer single estate teas courtesy of TEAELI.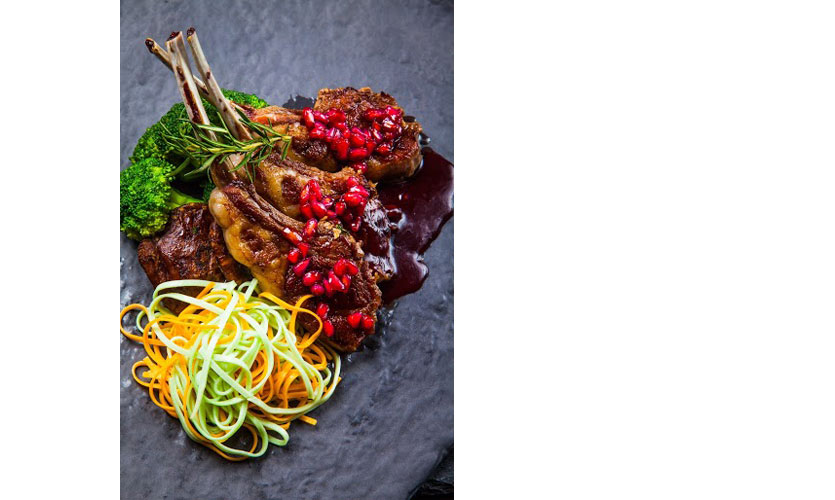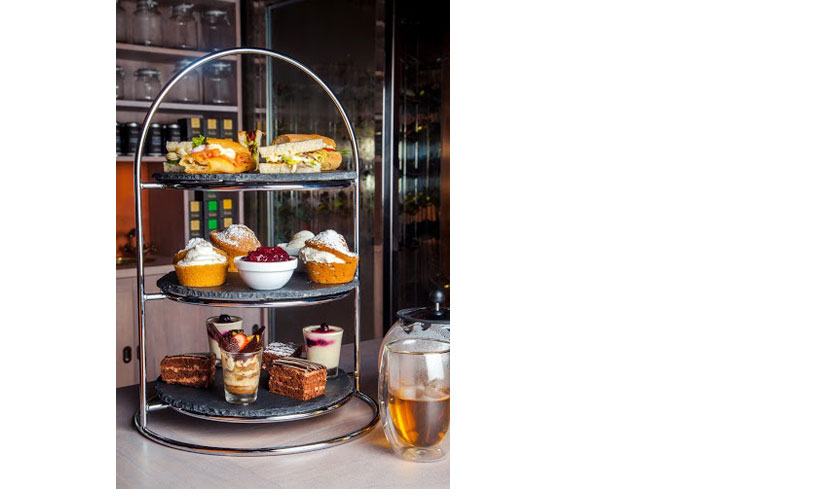 Speaking to Daily Mirror Life about the season which is in full swing, Harpo Gooneratne, CEO and founder of Harpo hotel's cafes, restaurants said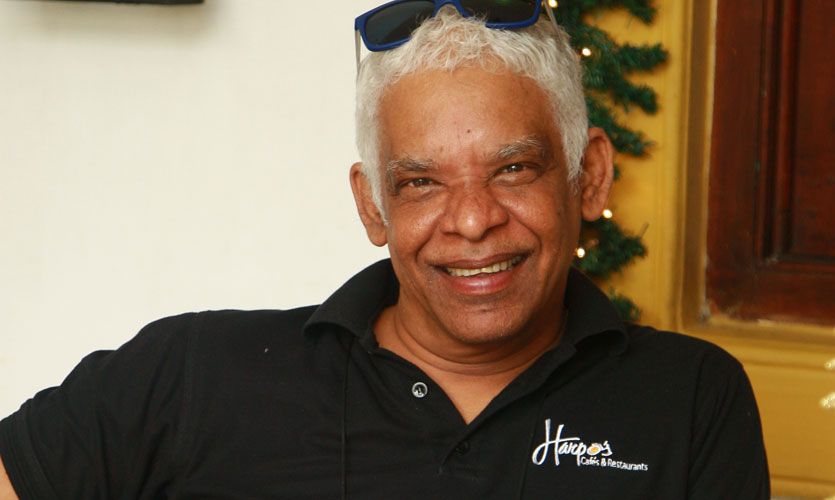 "The theme right across our properties is 'Welcome Home 2017'. We decided on this theme, because the sense of feeling when you come to our restaurants is 'home'. We have a whole host of regular guests who visit us often, so everyone knows each other and even the staff go through that extra effort to make everyone feel at comfortable and happy. The Bayleaf, Park Street Mews and The Commons will have curated menus for the season, while Harpo's Pizza will launch a special seasonal turkey pizza as well. We invite you to be part of the season with us. At The Bayleaf we have private rooms that can be used to host a festive lunch or dinner. Those who have returned to the country for the holidays to spend time with their family are looking for a private dining spaces. And the advantage The Bayleaf has, is that we have a few choice of private rooms for the guest to pick from."
By Shabnam Farook
Pics by Damith Wickramasinghe