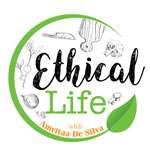 We paid a visit to the second location opened by Momos by Ruvi. A conveniently located, cosy little restaurant that is filled with surprises. We tried a few of their vegan momo (dumpling) options and the vegetarian baos that they had to offer.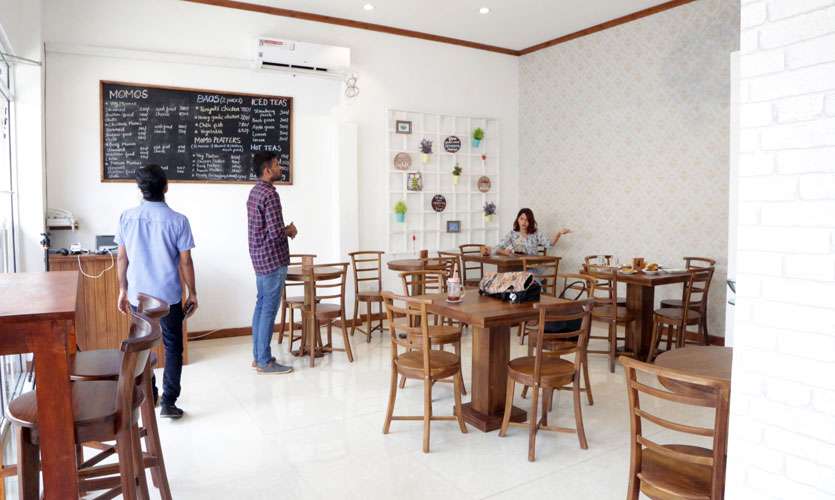 The Momos come in different styles such as steamed, wok-fried, shallow fried, chilli and finally, the cheese. The pricing starts from a fair price of Rs.330/- up to Rs. 500/-. They all share the same filling, but the method of prepping and cooking them is what makes it so delicious and unique from one another. They are all served with a side of soy sauce, sambal and chutney.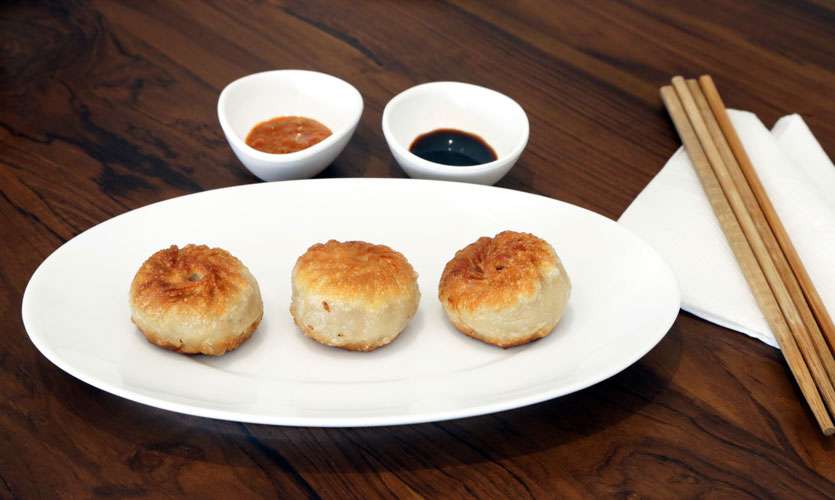 The steamed Momos are soft and moist, the shallow fried is super crispy and has just the right amount of crunch. The wok-fried and cheese have two very different flavours due to the method in which it is cooked.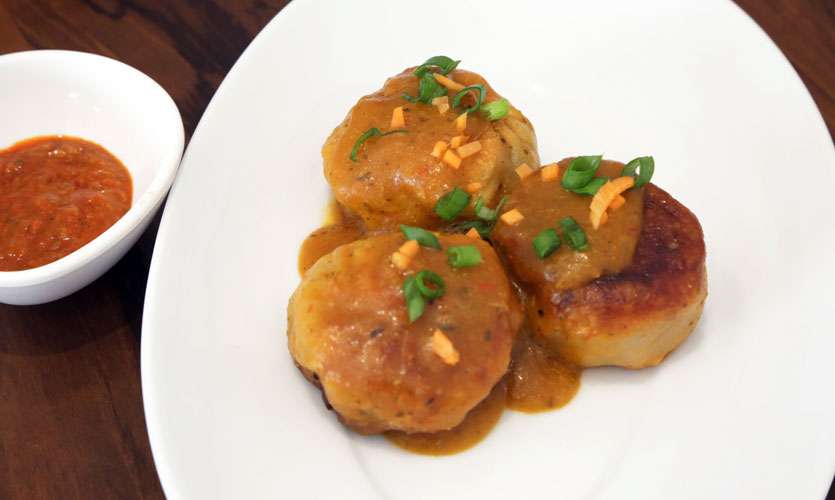 The secret sauce is absolutely amazing and has the right balance of salt and spice.
The chilli Momos came with a great touch of chilli. Tossed in the tomato, garlic onion and pepper sauce, it's one to die for.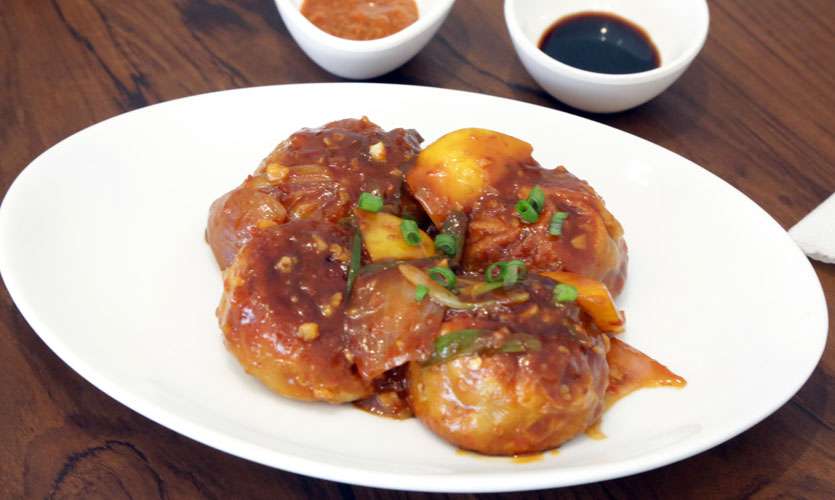 Finally, we had a go at the baos. They were soft and fluffy like a bao should be. The filling was super juicy. Although it was a little too juicy for my taste, the filling of vegetables and shitake mushrooms was super generous.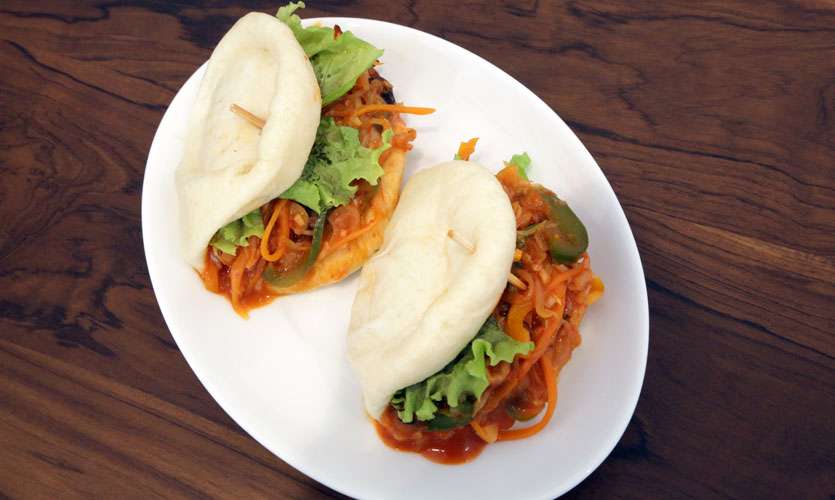 They have a range of refreshments, but my favourite is the strawberry punch - so fresh and tangy that it cools down the throat after all the spice from the Momos.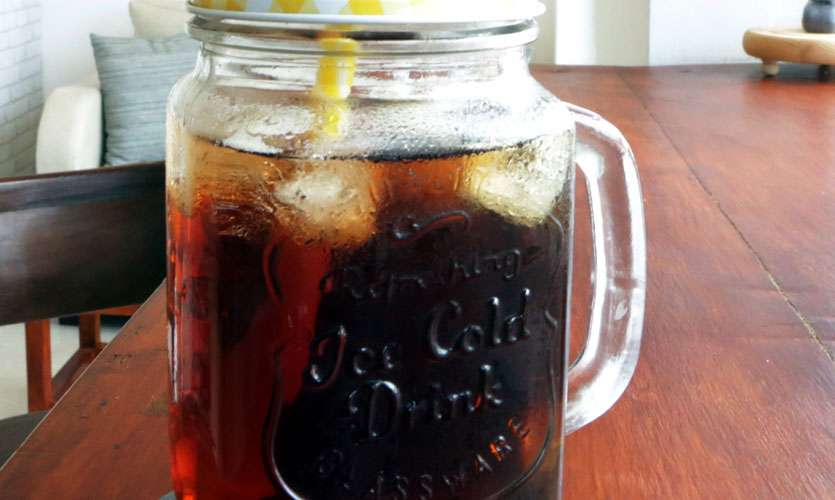 Overall, it's a great place to have an affordable vegan meal.