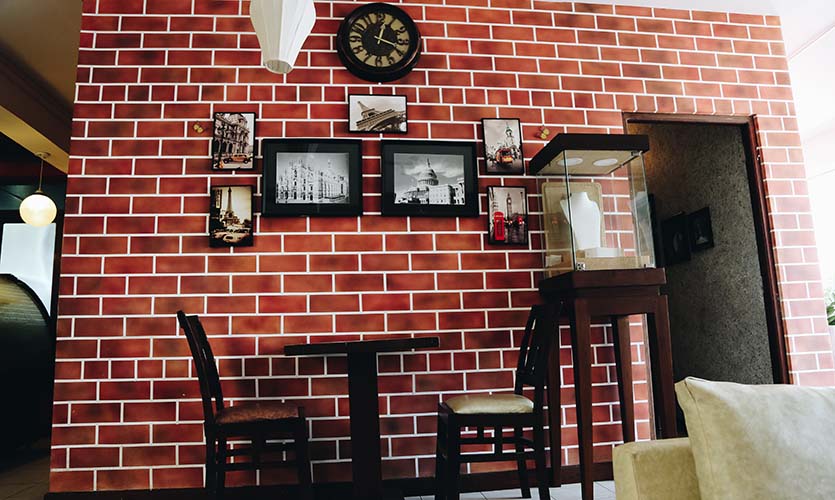 Although we didn't get a chance to travel to Paddington in England, The Paddington Colombo was the closest we could get to. The Director of the restaurant, Mr. Sharfan Meeran, along with his team, have designed the location and meals reflecting back on his days at Paddington in the UK. We were expecting to try an English breakfast and warm cups of mochas and lattes (and possibly some baked beans?). Our expectations weren't crushed. The Paddington got a whole lot more interesting once our meals arrived.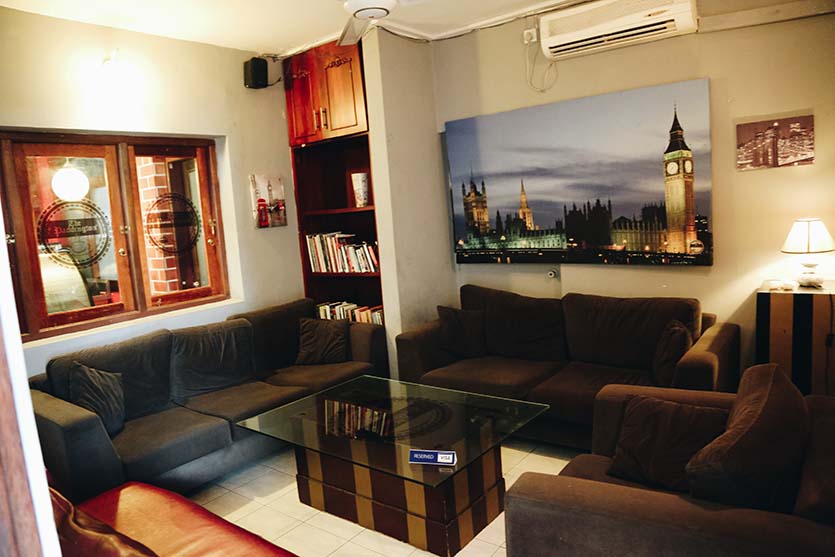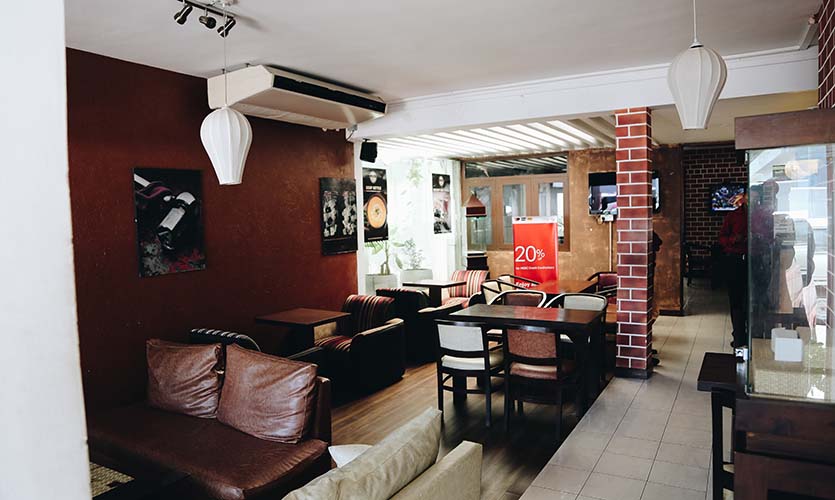 The interior didn't consist of too much glitz and glam, but depicted the quiet and cozy English home with picture frames of English tourist attractions. Their aim was to keep it as simple as possible. The location was wide, open and had plenty of seating. They had reserved for us an ambient and comfortable room that can accommodate ten people (it was also my favourite space). However, I felt that there was a need to redecorate and renovate the space as a whole. On another note, they have an upstairs dining area opening in around three months.
The Paddington has a menu ranging from waffles, pastas to ice tea and milkshakes. They even have a kottu selection! (Which we obviously tried). We tried their Mango Island Iced tea (Rs. 420) and their very popular, Death by Chocolate Milkshake (Rs.650).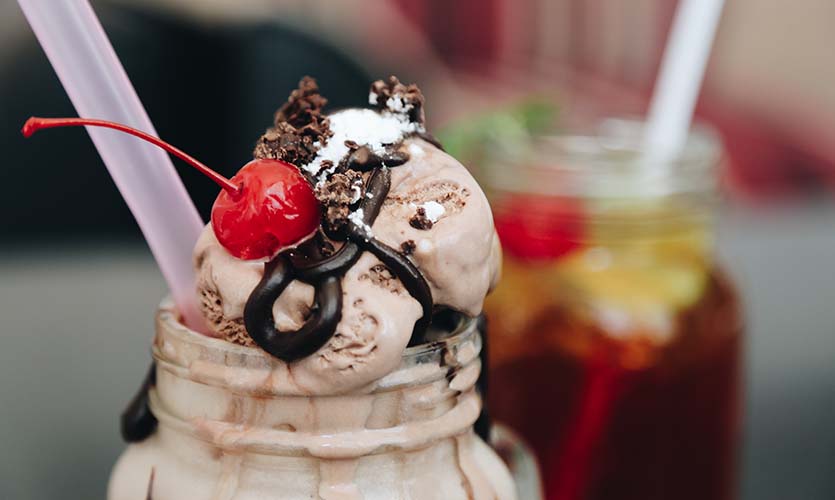 The Iced tea was pretty good for its price and also held a large quantity in the mason jar. After a really warm afternoon drive to The Paddington, it was exactly what we needed.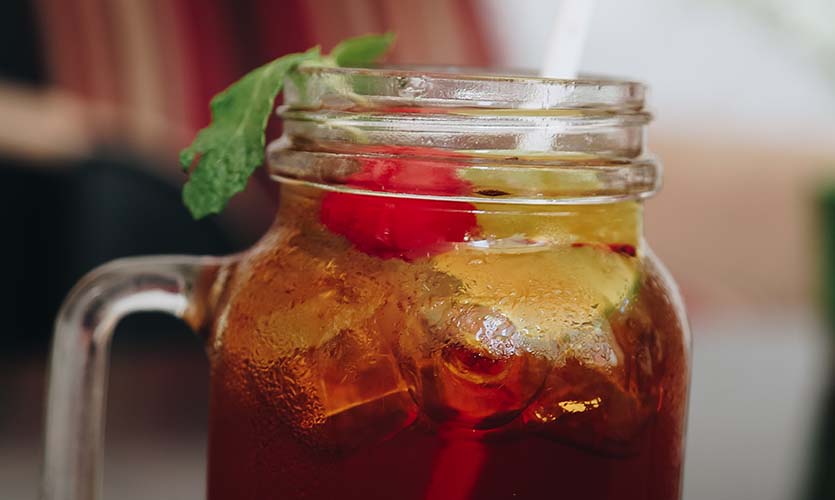 The milkshake on the other hand, which was an 'ice cream only' blend, was superb! They were inspired by a cold ice cream shop in Paddington.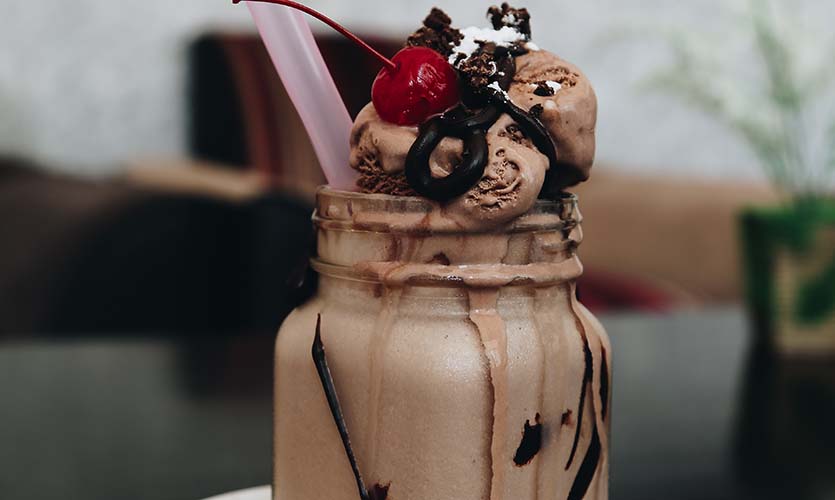 As for the meals, we tried a savoury waffle – Chicken Chilli Waffle (Rs.710). The sweet and sour taste in the chicken went well with breakfast waffles. They also served four filling waffles with plenty of chicken on top. A must try for anyone who cannot decide whether they want an English or Sri Lankan dish.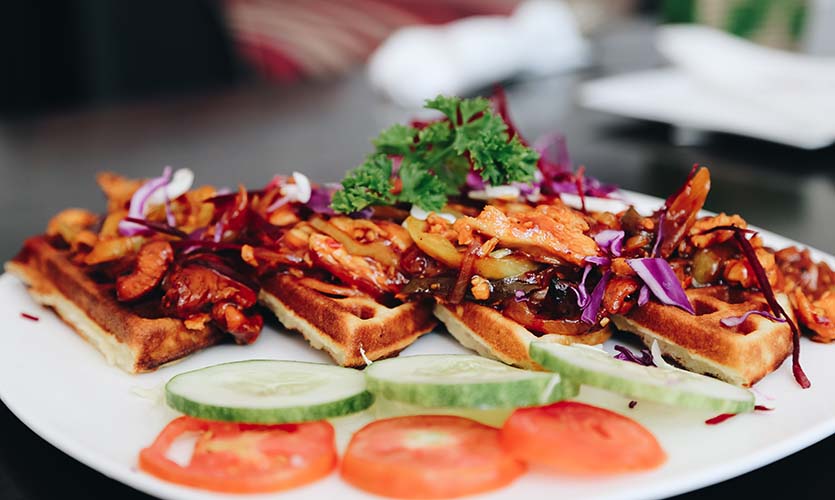 Our second dish was the Chilli Flakes Prawn Pasta (Rs.895). This is a customer favourite at The Paddington as it mixes Sri Lankan chilli flavours into an English dish. Personally, all the chilli was overpowering. Leaving aside all the chilli flakes, the dish wasn't too bad. However, it isn't something I would order more than once.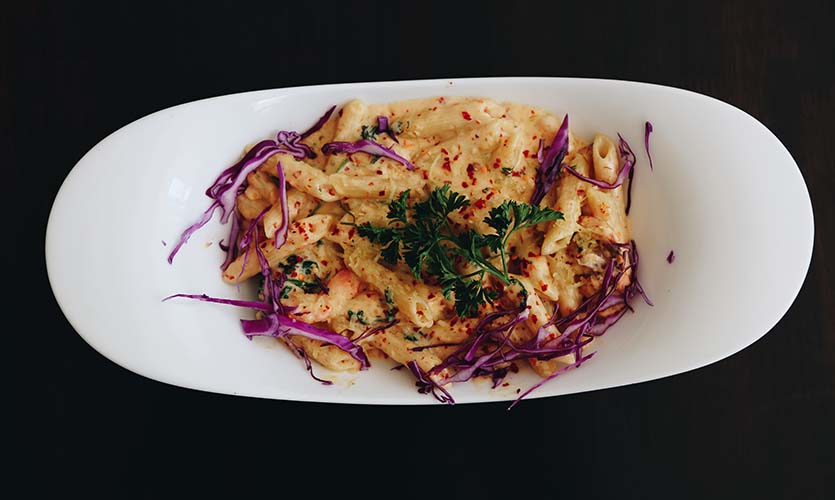 The next was a Spicy Kottu with Cheese (Rs. 680). This was the champion for the day. All the cheese on top balanced out the spices and made it a splendid dish. The flavours were pretty rich and had more curry in comparison to the 'kade kottu'. I liked how finely chopped everything was. This is a MUST try. It can also be shared as it is a pretty big portion.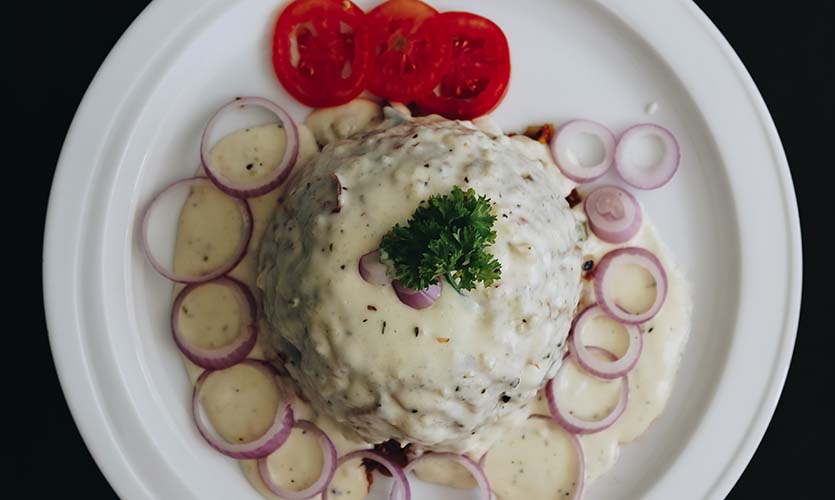 For dessert we tried the Traditional Banana & Honey Jaggery waffles (Rs. 650). This was a twist to the usual waffles and honey. The Sri Lankan banana and kithul went pretty well with the waffles. The portion size is good enough for a dessert.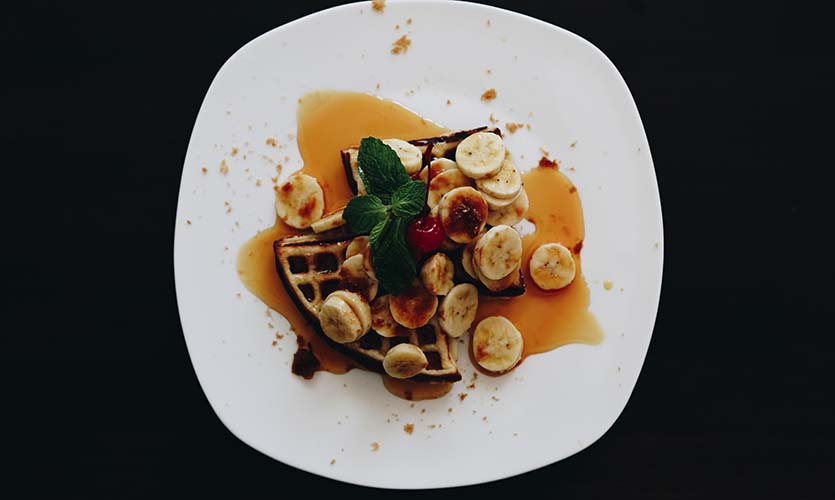 Overall, the food was pretty great! The portion sizes were what attracted me the most. I would definitely visit them for their milkshake range that also includes Kit Kat and Oreos. The amount of plain coleslaw on each dish was a slight turnoff. They plan on initiating their own pizza menu too! The staff were simply pleasant and all of them had such a thorough understanding of what was going on in each dish.
With an HSBC Credit card you can score a 20% off. Offer valid from 1 March to 30 April.
Tel no: 011 2 681888
Opening hours: 11am-12am
Location: 36 Barnes Pl, Colombo 00700
Visit their website for more: https://www.thepaddingtoncolombo.com/
Text by- Madushi Rajapaksha
Images by- Zeeshan Akram Jabeer