Living in a country where our temperature options vary between 'hot' and 'hotter', we always need something to cool us down and nothing does the trick like ice cream!
We went around Colombo hunting for the best ice cream spots and this is what we thought;
1. Frozen
One of the many stores located at Urban Kitchen, Frozen is a small ice cream booth serving up some interesting flavours. We tried their Fudge Brownie ice cream with crushed waffle cone on top for Rs. 250.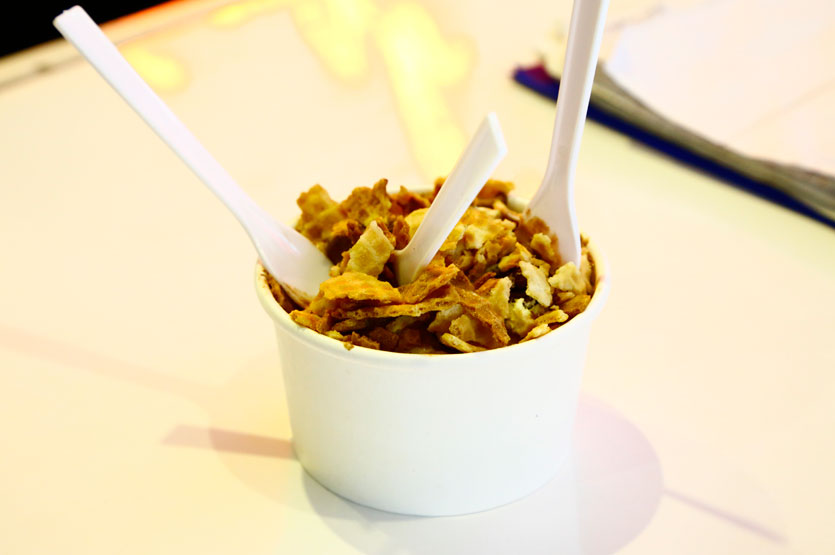 Props for Frozen for not skimping out on the brownie element because we found massive chunks of it consistently throughout our ice cream so we weren't disappointed!
Overall - 4/5
---
2. Dilmah t-Lounge
Yes they have ice cream! With a tea element in it of course. And if you happen to think that tea ice cream would be a bit weird for your tastebuds then think again because their Rose with French Vanilla ice cream just happened to be one of our absolute favourites in our search for the best ice creams in town!
This rose petal infused ice cream was packed with flavour and we loved it and thought it was worth Rs. 290 a scoop.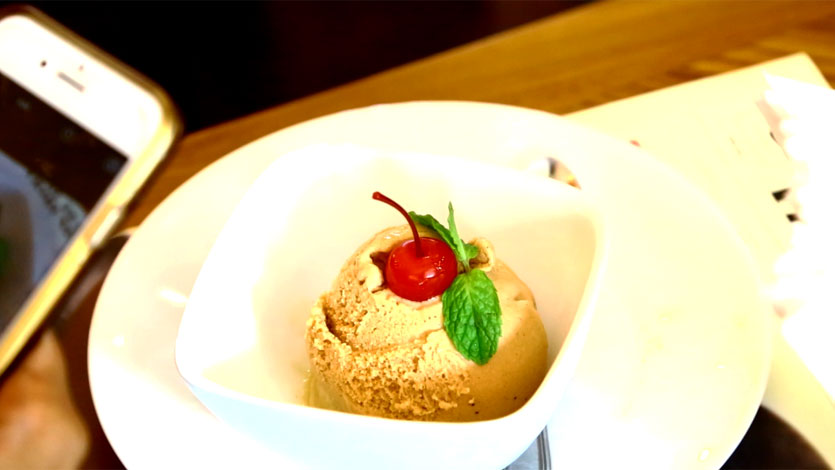 Overall - 5/5
---
3. Carnival
Carnival has had a brand new makeover in terms of both the menu and the interior. We tried out their Dark Chocolate and just to be a little adventurous, their New York Cheesecake ice cream at Rs. 150 and Rs. 160 a scoop respectively. We recommend that you have it on warm waffle cones that was nice and crunchy.
The Dark Chocolate lived up to its name but our risk with the New York Cheesecake had a bit of cheesecake like flavour to it but was at the same time a little milky and together it was a strange combination.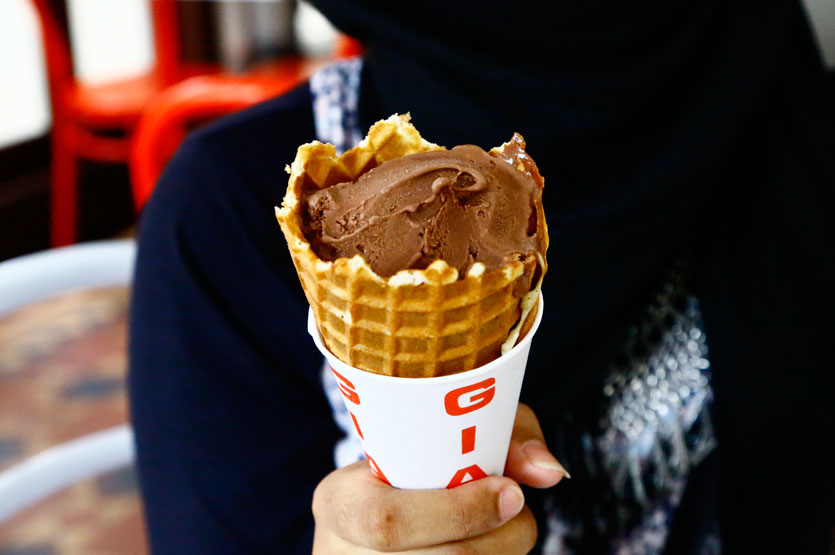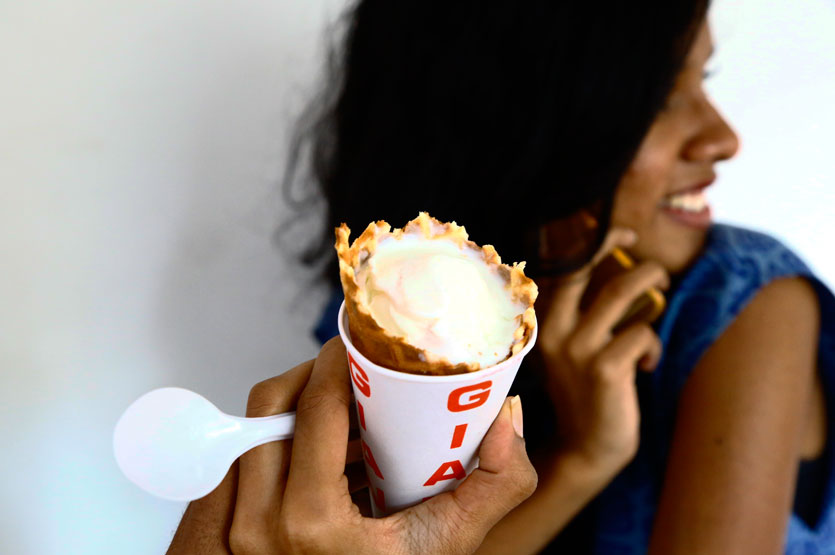 Overall - 4/5
---
4. Cremalato Ice Cream At A & M Cupcakes
Though not technically ice cream, A & M sells Cremalato popsicles priced at Rs. 100 each in fruit flavours such as Mango, Watermelon, Naarang, Lime, Strawberry and Passion Fruit and they are a must try on a hot, exhausting day.
The popsicles are basically a fresh fruit juice frozen with their own little twist to it. We tried their Passion Fruit, Watermelon and their Mango and we loved it! Refreshing and utterly packed with flavour – we are big fans!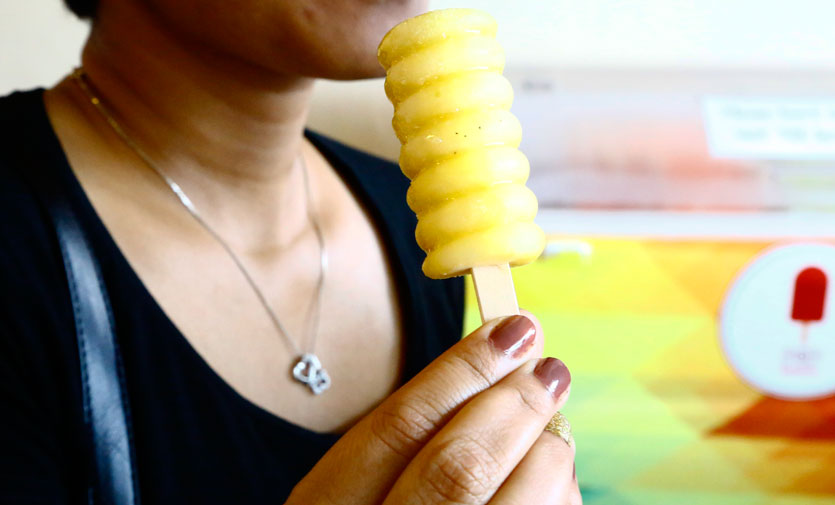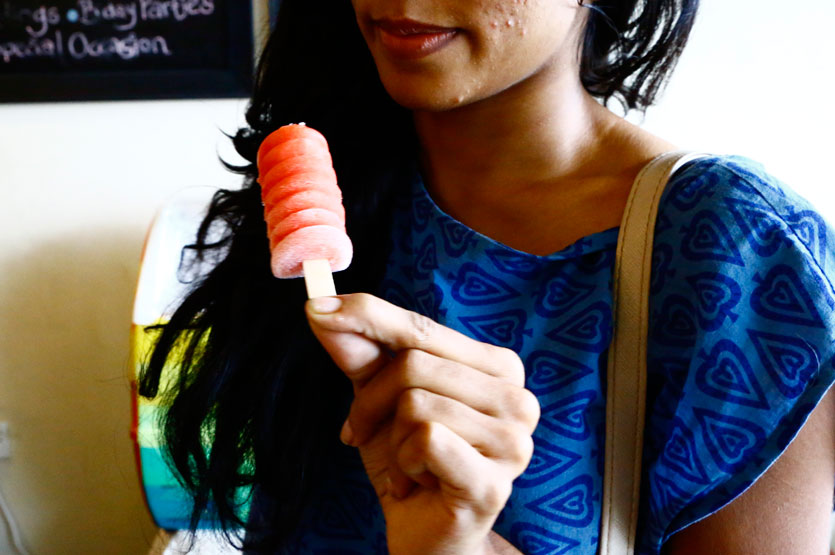 Overall - 4.5/5
---
5. Baskin Robbins
We had their Litchi Gold ice cream with caramel at Rs. 300 a scoop because we thought the flavours would be interesting but we were utterly disappointed! If we had ordered a caramel ice cream then yes, we would have loved it but unfortunately since we were expecting a lychee flavoured ice cream we were a little bewildered and disappointed when we found zero traces of lychee in the ice cream.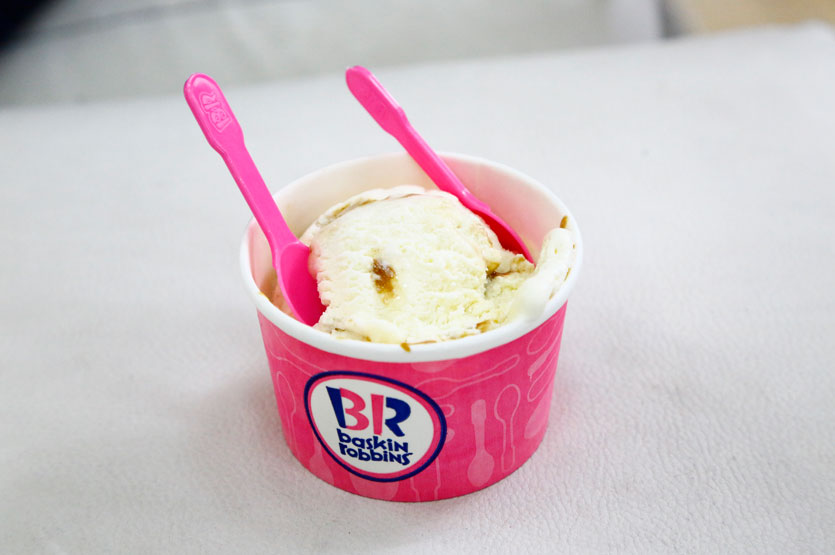 Baskin Robbins is a crowd favourite and a known name for ice cream and while they do produce some great flavours, we recommend that you don't order the Litchi Gold to avoid disappointment!
Overall - 2/5
---
6. COi by Vichalya
Word of mouth is that COi has some great ice cream worth trying out so we rushed ourselves to try it out before they close for lunch. We tried their Gummy Bear ice cream and their Crunchy Hazelnut Chocolate ice cream at Rs. 500 each. The Gummy Bear came with a few gummy bears on top of the ice cream but the twist to it is that the ice cream is infused with alcohol and quite generously so! The Hazelnut had a great caramelized texture with pieces of pani cadju added to give it a crunchy texture.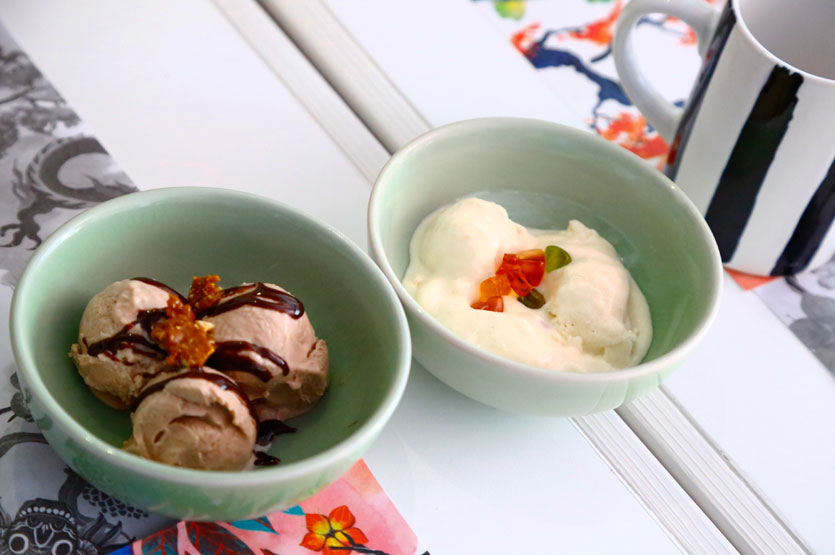 They also have a Bombai Mottai ice cream that was unfortunately not available but apparently it's pretty fantastic!
Overall - 5/5
---
7. Butter Boutique
They have a range of ice creams and popsicles so we decided to try one of each. We ordered a Naarang Popsicle and a Salted Caramel ice cream. The Salted Caramel was on the sweet side while the naarang was the complete opposite, leaning more heavily onto the sour side which we loved!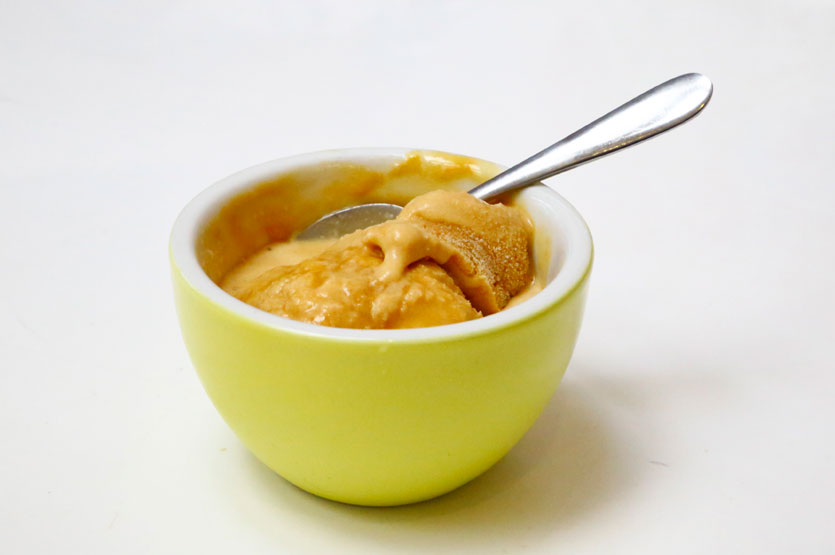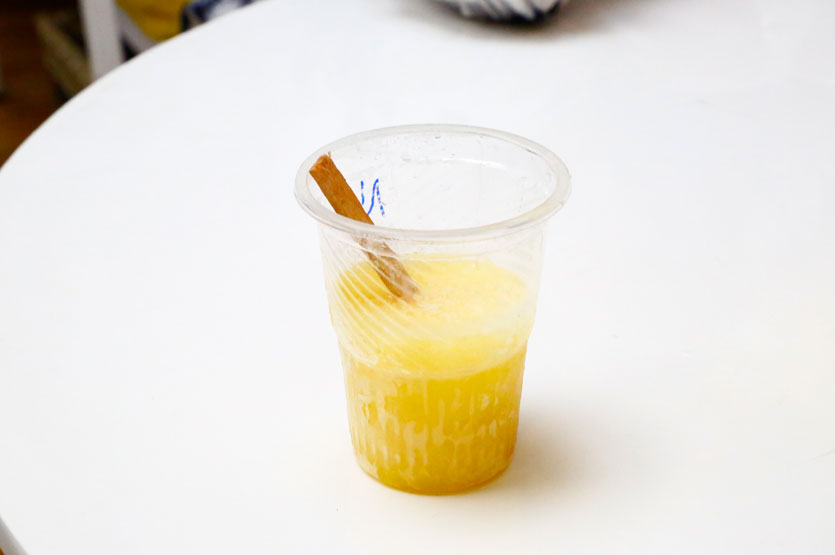 They have plenty of fun options to choose from so worth a try!
Overall - 4/5
---
8. Il Gelato
When it comes to variety, Il Gelato isn't lacking. We tried their Dark Chocolate and their Sweet Melon at Rs. 350 per scoop. The Dark Chocolate is for those who live and breathe dark chocolate as it was very bitter due to the high concentration of cocoa.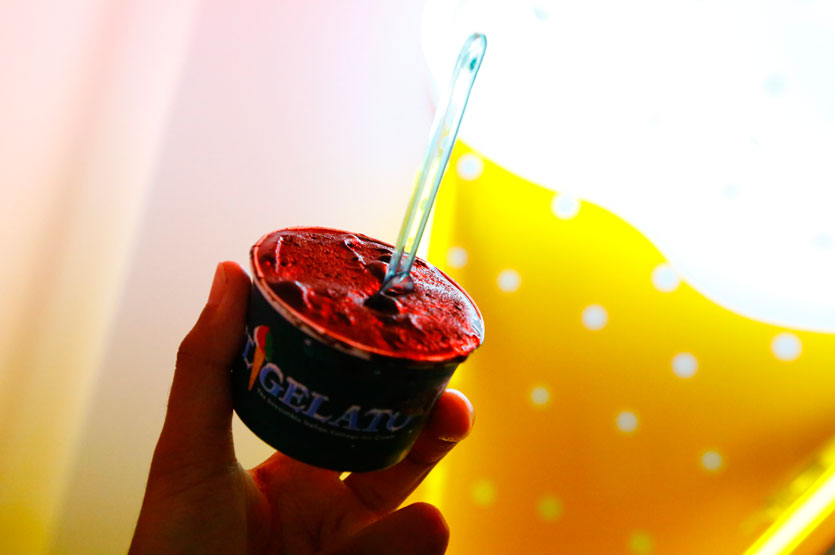 The Sweet Melon however was the total opposite; more of a sorbet than an ice cream, it was fresh and sweet and just as great as their passion fruit ice cream!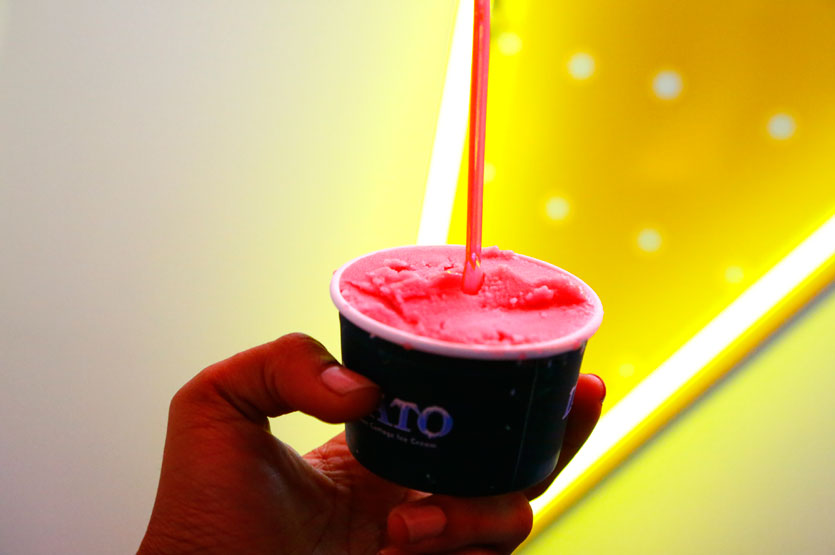 Overall - 4/5
---
9. Rio Ice Cream Parlour
The amazing thing about Rio is that regardless of whatever time you go; it's never empty. We tried their Rio Special at Rs. 130 and for that price you get a massive cup filled to the brim with ice cream.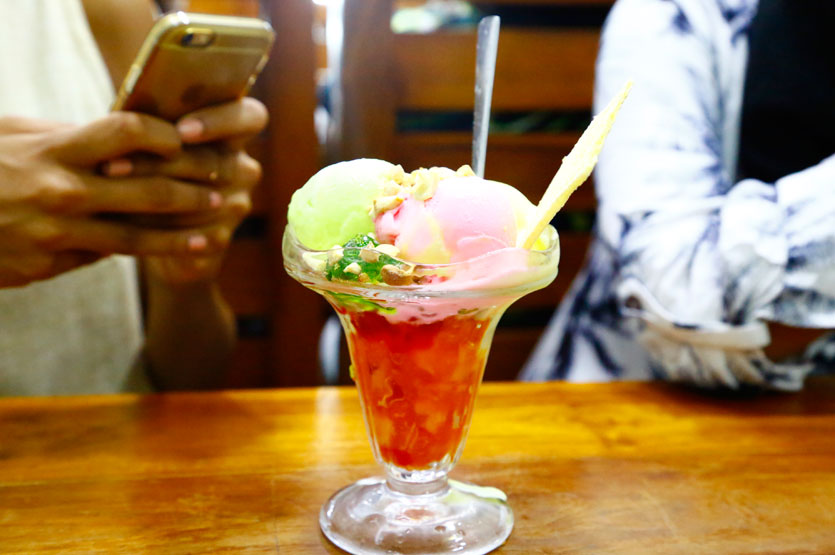 The bottom layer of the Special is almost a fruit salad like concoction and then 3 big scoops of three different ice creams topped off with jelly, cashews and a thin wafer. It has an overall sweet taste to it and we thought it was great value for money!
Overall - 3/5
---
10. Elephant House Premium Ice Cream
Elephant House has a premium range of ice cream that we love so we tried out their Cookie Monster Sundae at Rs. 250. The cookies and cream ice cream was given a healthy dose of chocolate sauce and sprinkles which for some odd reason distorted the taste of the ice cream for us. The cookie cream ice cream however was quite yummy!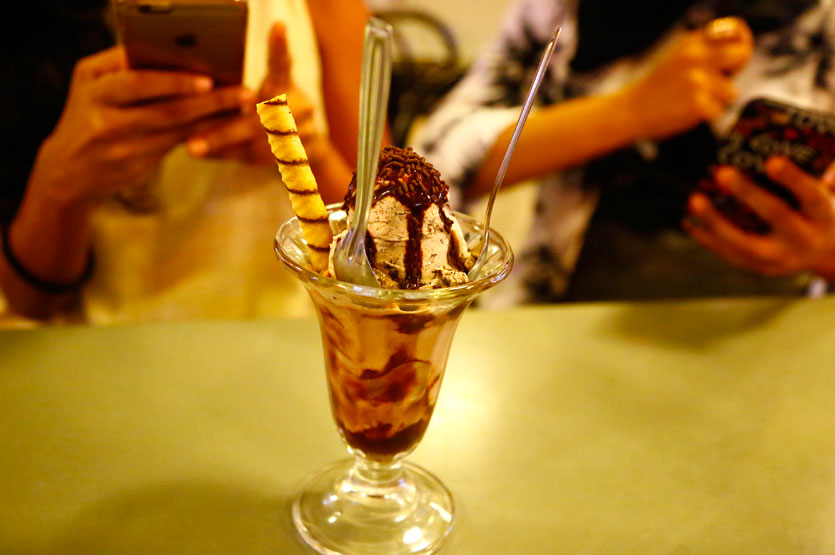 Overall - 3/5
Photographs by Zeeshan Akram Jabeer