With a lovely Alfresco setting, groovy music, delicious cocktails, a bite of fantastic hot Pizza, and a dazzling outdoor pool - The Honey Beach Club at the Kingsbury Hotel is the perfect place for a relaxed evening out with friends, family, or your significant other.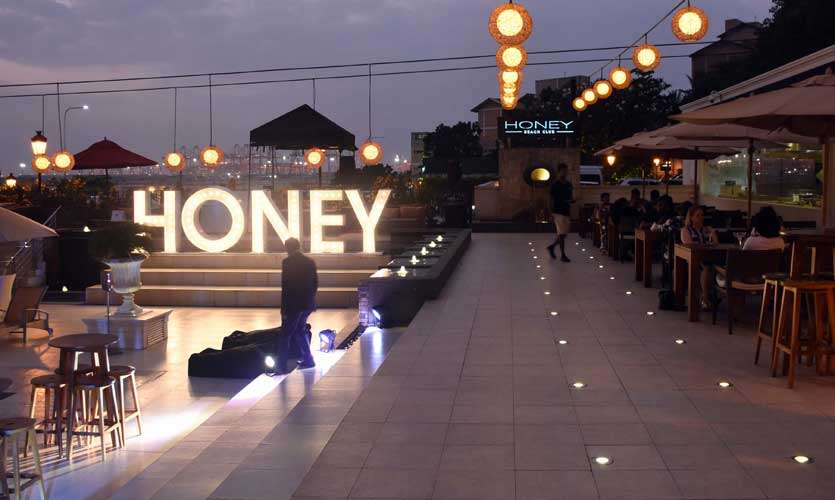 Food and Drinks
The recently introduced Pizza menu offers quite a variety, in terms of flavour. The meat options include Chicken, Beef, pork and even Smoked Salmon. For those who aren't a fan of meat, this new menu includes a few veggie options too. We opted for the Fiery Chilli Coconut Chicken (Rs.1650), the Smoked Salmon and Avocado (Rs.1900) and the Porknado (1700).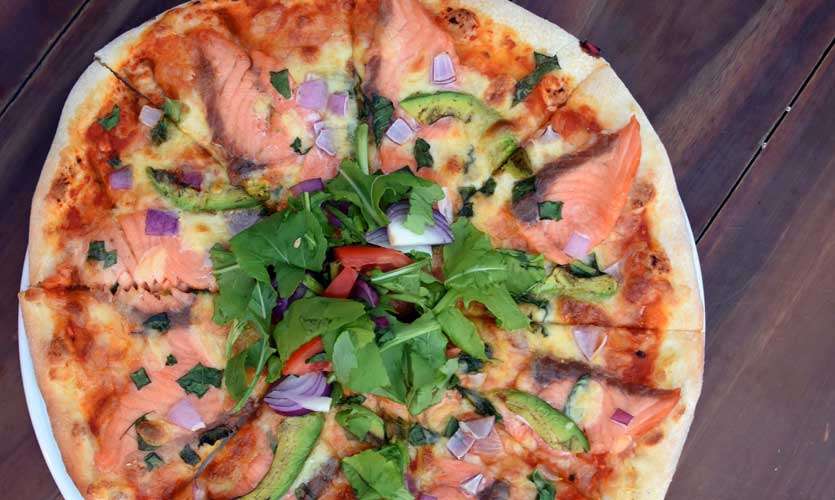 Smoked salmon is quite an unusual topping for pizza, and I was really thrilled to try it out. My expectations were high and the pizza managed to hit me right in the spot! Consisting of smoked salmon, ripe Avocado, baby spinach, pizza sauce and mozzarella garnished with garlic aioli and lemon wedges, the favours blended in quite well together to form an unusual yet sensational pizza. The salmon flavour was quite prominent which I liked and the rest complemented this dish quite well.
Unfortunately, the Fiery Chilli Coconut Chicken pizza didn't serve to my expectations. Although at first glance it looked as fiery as promised, this wasn't the case as the Chilli coconut flavour wasn't prominent enough. It consisted of Roasted chicken, capsicum, cherry tomatoes, onions, coconut flakes and coconut chilli sauce garnished with shallots. However, it wasn't an entirely terrible dish - but certainly one they could improve on.
That being said, the highlight of the day and the absolute winner was the Porknado! It was absolutely marvellous. They had certainly been generous In their use of cheese as you could see that lovely, golden, melted cheese oozing down from the sides! If you love a good pizza with a mouthwatering amount of cheese, theni certainly recommend that you try this out. As a whole, this pizza consisted of Pulled Pork, Crispy rashers of Bacon, Smoked Cured Pepperoni and was topped off with a sprinkle of fresh Parsley and smoky barbecue sauce to complement. It tasted absolutely amazing in all aspects. The crust had the perfect amount of thickness and crunch and there was certainly an abundance of succulent pork. This dish is a must have to anyone dining at Honey Beach Club.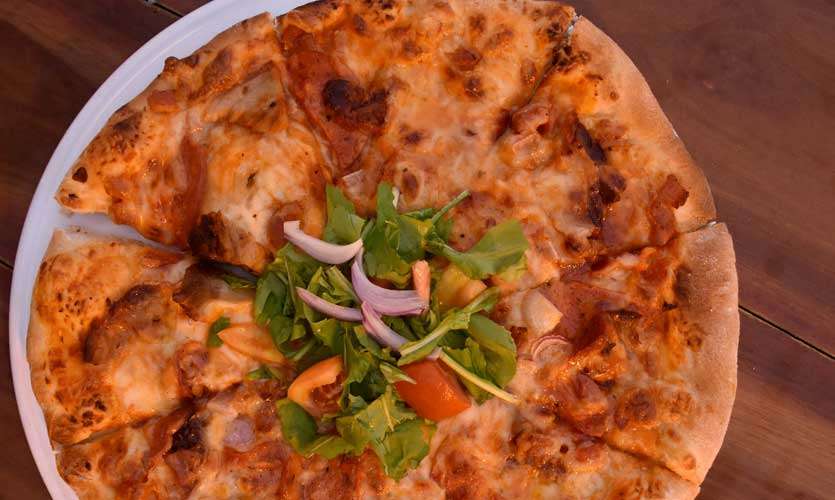 All things considered, the pizzas were delicious. Hot off the oven, with a thin, crispy crust, they certainly focus on making a good authentic Italian Pizza, with a slight twist of Sri Lankan flavour in it as well.
Additionally, I had the Strawberry Margarita and the Blue Lagoon and I must say that both were excellent cocktails. They complemented the food beautifully and were the perfect addition to that relaxed ambience of the evening.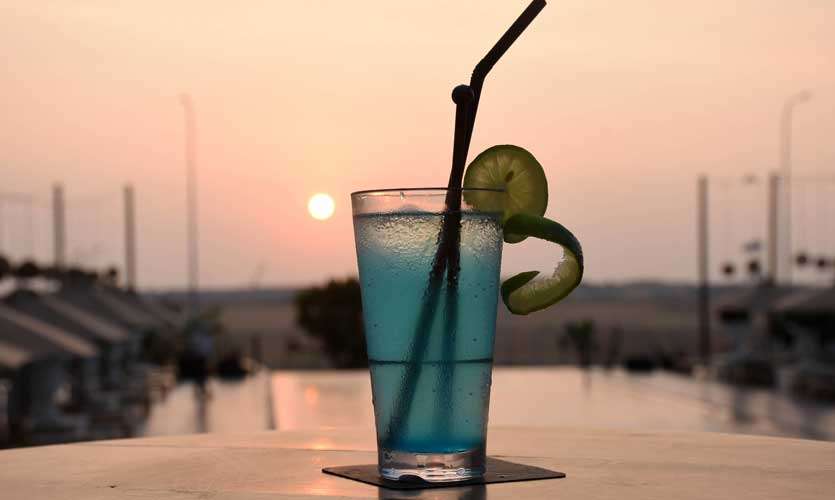 Honey Beach Club is, without a doubt, the perfect spot to enjoy a fancy evening with your family or friends. The ambience, cocktails and a bite of pizza after a dip in the pool would be the perfect way to end your day.
HBC Is open daily from 10.00 am to 12.00 am.
Tip - If you are feeling too lazy to actually go there and enjoy their pizzas, feel free to give them a call on 011 5635635 and they will deliver it straight to your doorstep.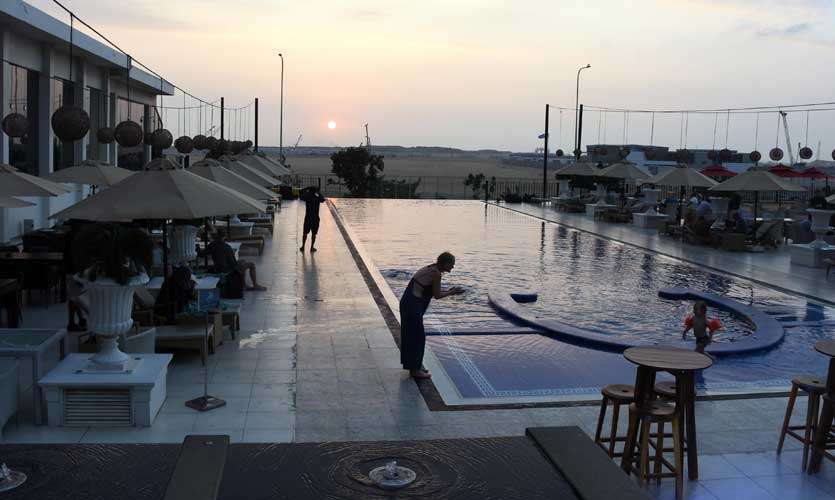 Pics By: Kushan Pathiraja