The Central Perk" opened its doors to the public on the 4th of July and Life Online was there for launch! Now what you must keep in mind Is that "The Central Perk LK" is more of a tribute to the 90's American Sitcom "Friends" and isn't quite decorated like the actual Central Perk you've seen in the TV Series. That being said, you must believe us when we say it isn't any less magical.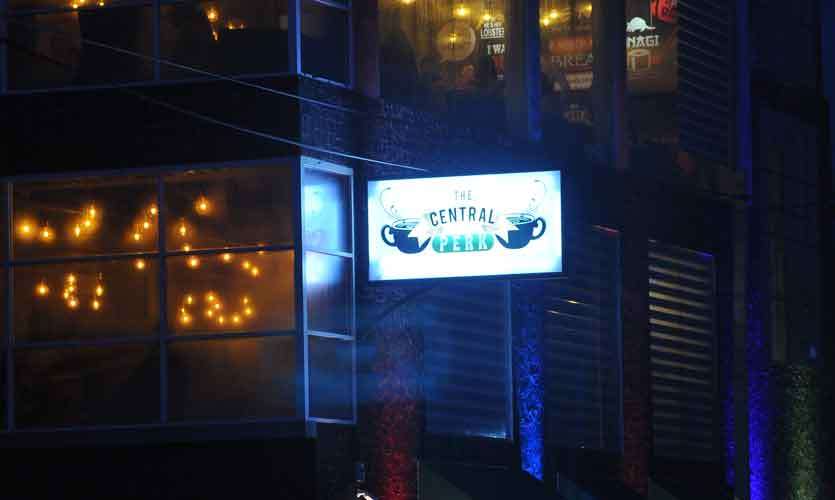 We can confirm this fact by one simple example, when you walk into the Central Perk LK, you walk in through a replica of Monica Geller's apartment door (It gave us Goosebumps).
Enough about that, lets get into the food!
Food
How you doin?
TCP's Signature Fried Chicken Priced at 1200LKR TCP's (That's what we're calling the Central Perk now, get with the times!) dish "How you doin?" consists of a very generous portion of fried chicken! Who doesn't love fried chicken right? The chicken is batter fried and usually batter is pretty tasteless at most locations but TCP we believe has a chef that was sent straight from heavens kitchens and we don't know how he does it but that chicken is tender and fresh and tastes like a dream! But what takes the cake is the sauce given as a dip, it's too good to describe you're just going to have to try it yourself.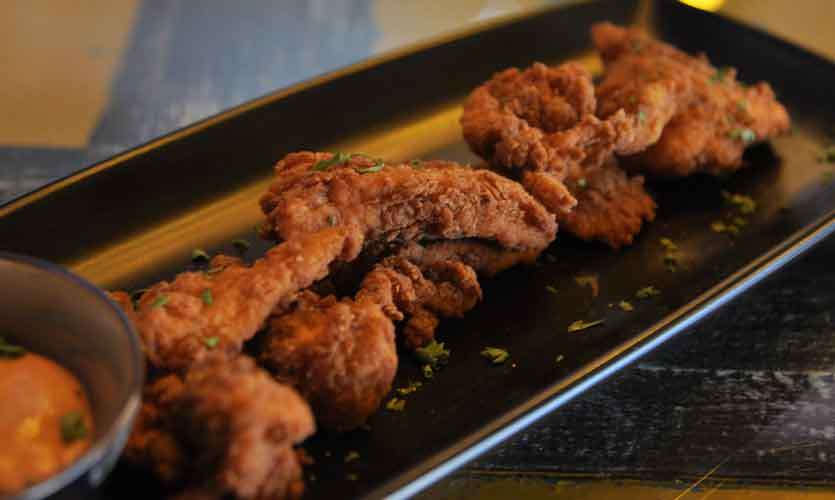 Unagi – TCP's Batter fried Clamari
Priced at 1100LKR the Central Perk's Calamari has to be one of the best versions of the dish we've had so far in our journey. This is because of two factors, one being they don't overkill with batter and as most of you reading this may know our batter fried cuttlefish is more batter than cuttlefish. Secondly their sauce again is amazing and coupled with the perfect distribution of flavour and spice this dish is one you must have when you visit.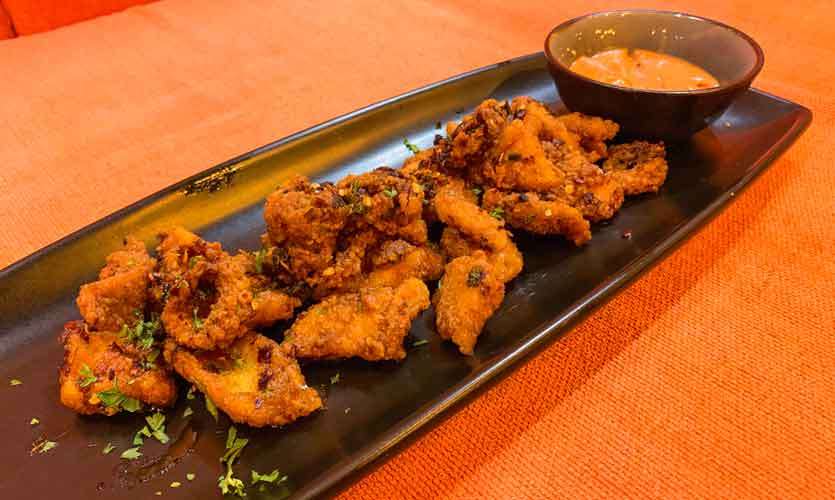 Joey doesn't share food! – TCP's Shawarma
To be honest we were expecting the general Shawarma you usually get when you order Shawarma from anywhere but, there were two things about this dish that pleasantly surprised. One was that it came with a massive side of fries and secondly that it had the tastiest cheese in the middle and quite a bit of it too! This was priced at 800LKR.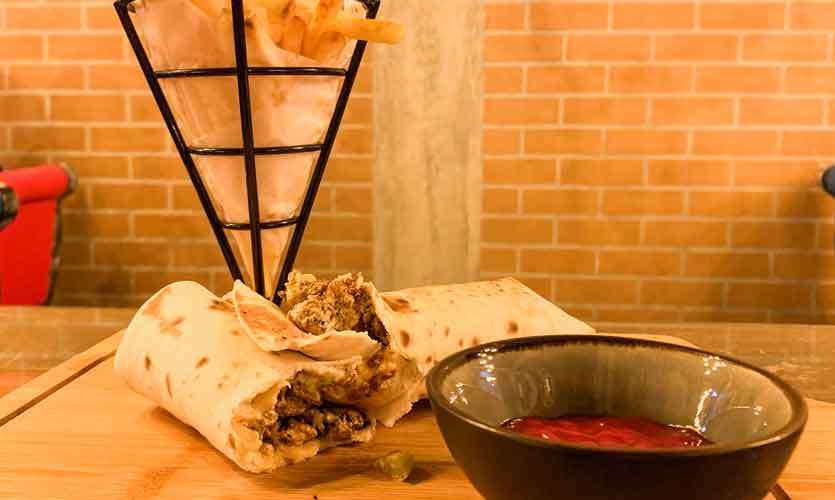 Drinks
"Central Mint Ice- Fusion" A Chocolaty Minty Concoction
This drink would go well if you're visiting TCP for a Shisha session. Its minty and chocolaty and it's not sickly sweet either so it's quite refreshing and pleasant. If there's anything we could tell TCP to improve on it's this. Don't worry it's nothing big! We just feel that if a little less Ice was used, it would be super because we tend to keep our beverages with us for a long time and if it's got a lot of Ice in it, it could water down which would suck. That being said the drink tastes amazing, we love that TCP doesn't hold back when it comes to cheese or chocolate.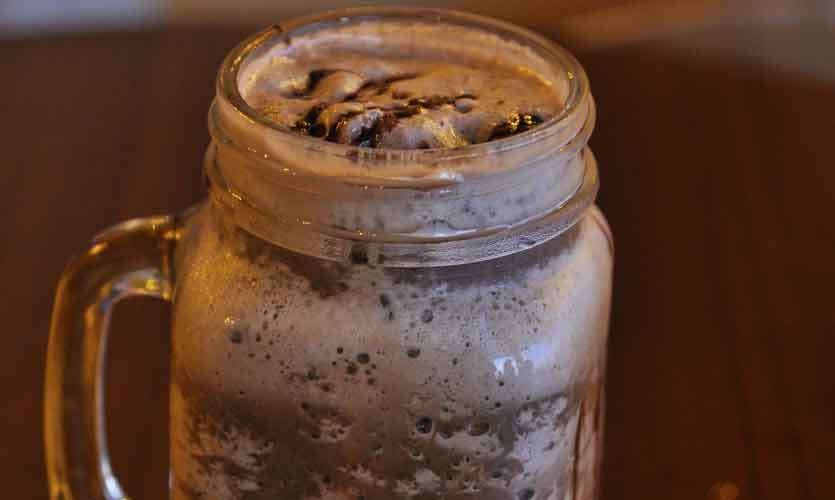 The Central Perk LK opened just recently and they're big on taking in suggestions should you have any so please don't hesitate to go over and tell them anything be it positive or negative. One thing we loved about the staff is that they're pleasant and helpful and most of all understanding. The building consists of 3 floors, namely the café area, a A/C Shisha / Smokers lounge and then the rooftop with a view that could kill! It's a place we know you must visit so don't waste any time.
Photographers – Nisal Baduge & Ursala Bastianz