Another week, another home baker and this week we met Amandi Eliyapura, whose magical hands and brilliant mind, are behind The Bake Cottage. Amandi doesn't just whip up a mean chocolate cake but also makes delicious chicken pies.
She started baking a mere two years ago with a batch of cupcakes for her boyfriend, which he loved. So along with the positive response and encouragement she received from him and her family, she felt it was time to take on orders in spite of being in the middle of studying to be a lawyer.
"All I know about baking from tips to recipes are what I have learned from the Internet and recipe books, and amended them to make them my own" Amandi says and quipped, "I enjoy baking much more than law!"
She uses basic recipes and experiments on them thereby making them her own while also sourcing her ingredients locally.
---
Taste and value for money – 4.5 stars
The best out of her cakes, and possibly one of the best cakes I have tried, hands down, is her gooey four-layer chocolate cake (Rs. 1650 for 1kg). Instead of the traditional and sometimes awfully sweet 'icing' she sandwiches her chocolate cake with a chocolate chunk mousse, tops it off with a chocolate ganache and homemade mousse filled chocolates. This baby is truly what all your chocolaty dreams are made of! It is also the base for her cute Two-in-One cake (Rs. 1650 for 1kg) which had a hint of brandy in it.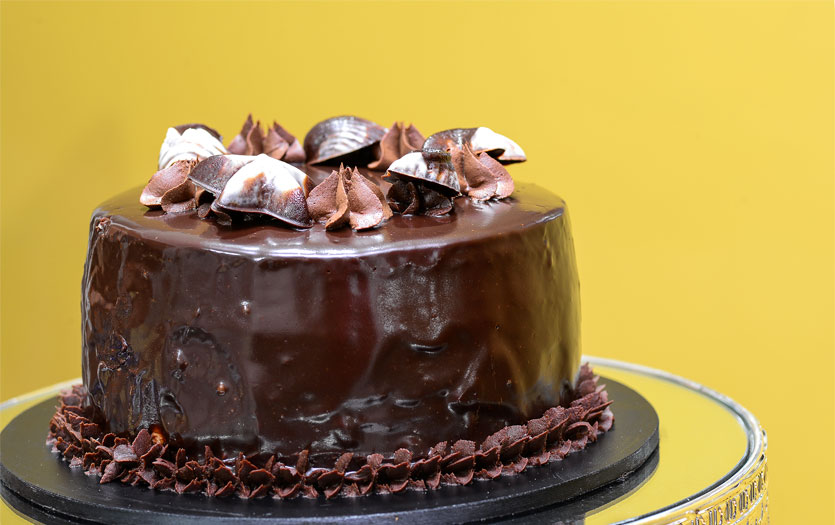 Another of my favourites is the vanilla strawberry cake (Rs. 1650 for 1kg). This too is a four layer cake topped with traditional butter icing while it is sandwiched with pastry cream and strawberry jam. The mix of the icing and pastry cream helps balance what usually ends up being a pretty sweet cake. The cake is decorated with homemade jam centred butter cookies.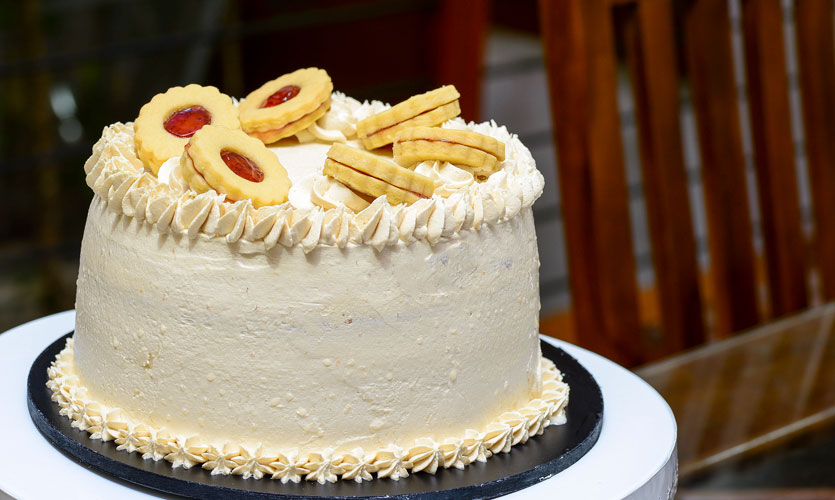 The Bake Cottage also has a range of dense and delicious cupcakes – Oreo (Rs. 150), strawberry (Rs. 130), brandy mousse (Rs. 130), roasted marshmallow (Rs. 120), chocolate (Rs. 100) and vanilla (Rs. 80), of which the brandy mousse and roasted marshmallow were my favourites.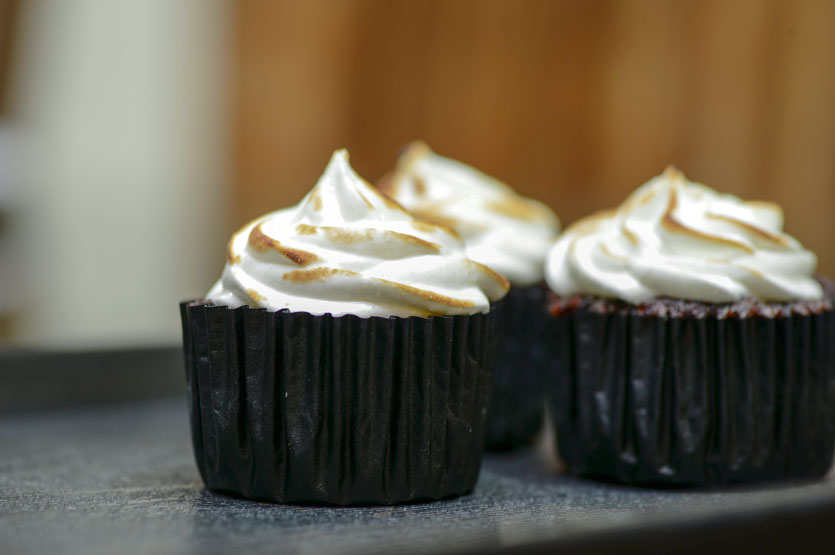 Another yummy treat were her mousse bars (Rs. 150). The mousse is sandwiched between a thin buttery biscuit base, a layer of chocolate ganache and topped with marshmallow drops.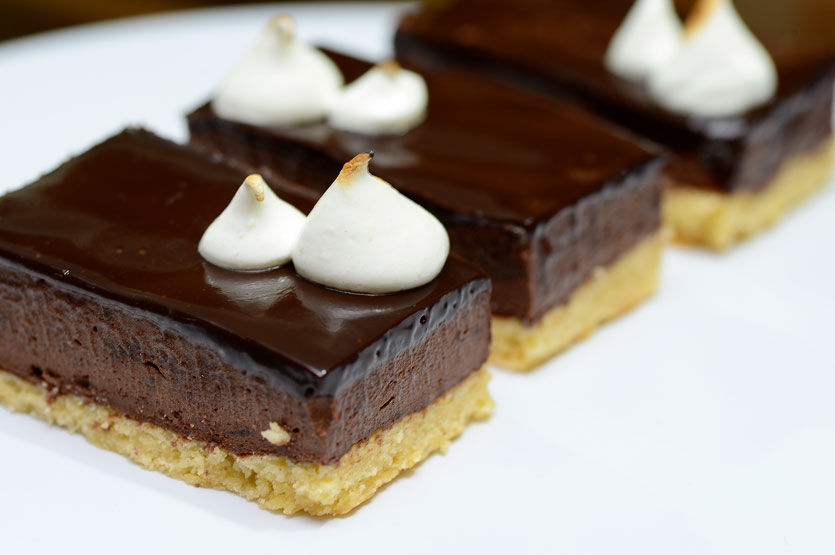 She also bakes brownies (Rs. 550 for a pack of six and Rs. 1100 for a pack of 12) and éclairs (Rs. 80). The former, I wish, was a little more gooey, like her other cakes while I was too full to try out her éclairs.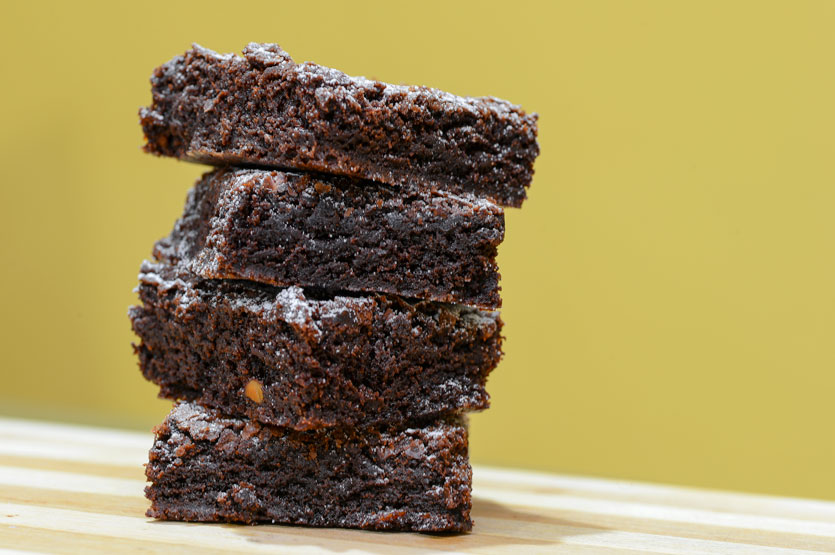 The Bake Cottage's chicken pie (Rs. 95) with a creamy chicken filling and a light buttery pastry is also pretty darn good.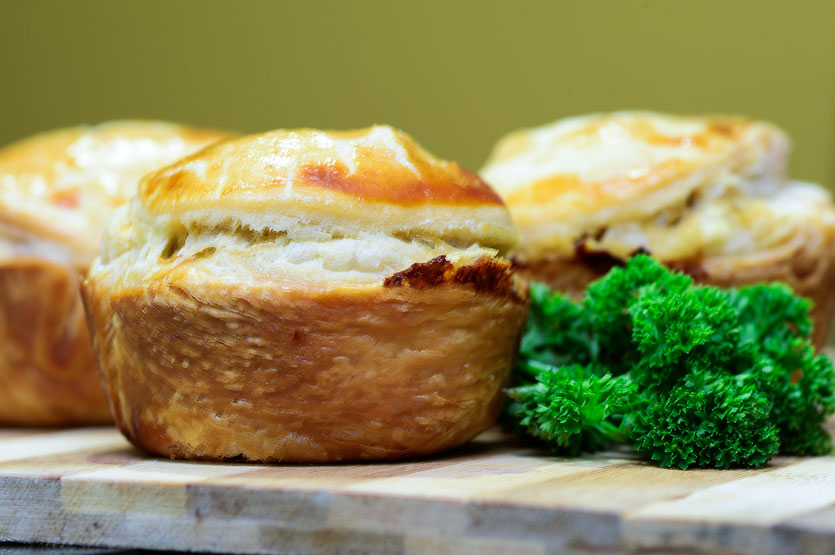 ---
Note:
Normal cakes - 3 days notice for orders
Special cakes - one week's notice for orders
Cupcakes, mousse bars and chicken pies are priced per piece
Order details:
Cupcakes and mousse bars - minimum of 6
Chicken pies - minimum of 10
Facebook: www.facebook.com/thebakecottage/
Instagram: www.instagram.com/thebakecottage/
Tel: 077-889-8599
Photographs by Kanishke Ganewatte