Nestled in the busy hustle bustle of Jawatte Road is the Ceilao Villa, a surprisingly quiet and serene hotel enclosed in lush greens and tranquil surroundings. Inspired by the purest of Sri Lankan spices, they've recently opened a signature restaurant within the villa called 'Forty Seven Spice' offering a unique fusion dining experience combining the best of traditional and contemporary flavours.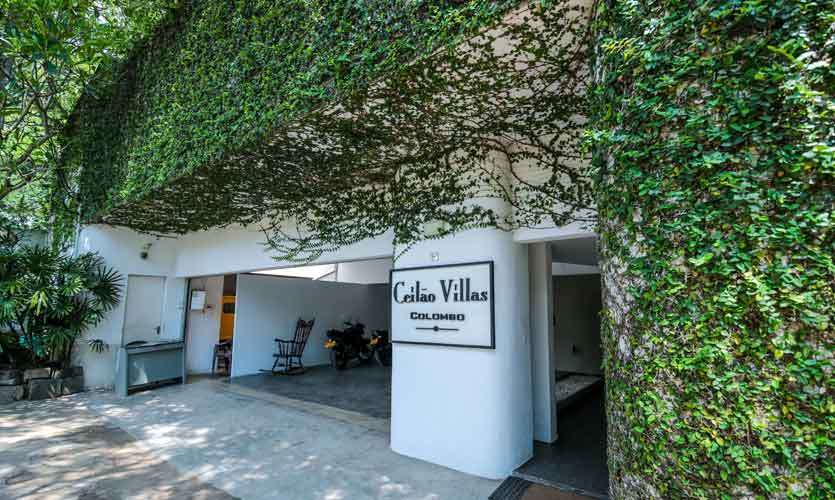 Ambience
The restaurant offers both indoor and outdoor seating – both are private and intimate. While the indoors offers an air of romance, the outdoor garden pods offer fresh air and privacy. The daytime ambience suits perfectly for a quick lunch while the nighttime transforms the place into an ideal date night location.
Drinks 4/5
They offer fresh juice, tea, coffee, soft drinks and a few specialty drinks like the spice and tonic, coconut, cucumber lime and mint cooler, the pineapple ginger and lemon hibiscus tea. Since we dropped by on a hot afternoon, we wanted something cooling so we ordered their Coconut, Cucumber Lime and Mint Cooler (Rs. 500) which certainly delivered. The drink was super refreshing and while we couldn't quite place the coconut in the drink, there was a perfect balance of cucumber, lime and mint.
The restaurant is also BYOB but charges a corkage fee.
Food 4.5/5
The food menu is short and sweet and is split into 'small' (appetisers) and 'large' (mains). Head Chef Nuwan has focused on quality rather than quantity, choosing to give guests limited options but spectacular flavours. The dishes offered at Forty Seven Spice take everyday western dishes and recreate it the Sri Lankan way; they offer chicken wings but tossed in a sweet and spicy jaggery sauce or they offer bite sized tacos but it's made with pol rotti and dressed in curry mayo.
From their Smalls we were curious to try their Cheese Tarts (Rs. 850) which are house made puff pastry tarts with a cheese custard filling and topped off with seeni sambol and pol sambol. A serving has 4 tarts; two with pol sambol and two with seeni sambol. The serving is obviously meant for sharing but we certainly didn't want to. The local twist to cheese tarts was a hit; the puff pastry was fresh and crispy and the cheese custard was so smooth and creamy and the pol sambol and seeni sambol topping not only gave a spice element to the dish but also gave it more texture.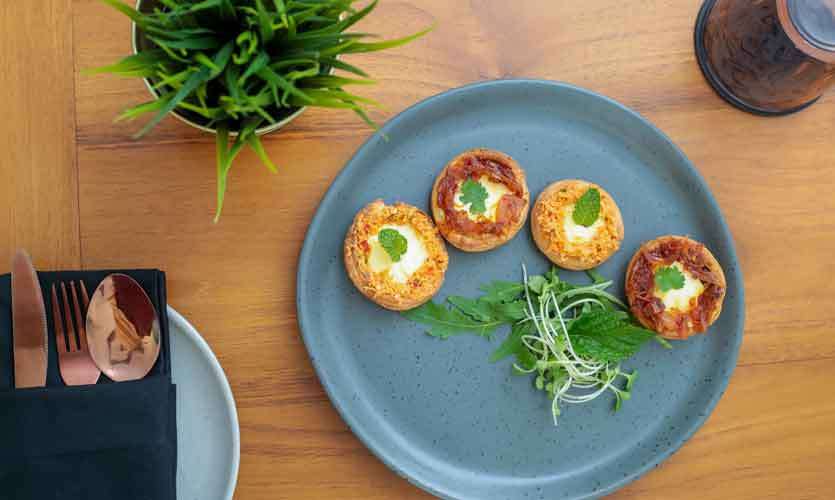 The Large or rather, their mains offered guests five choices to choose from; seeni sambol gnocchi, ambulthiyal with turmeric string hoppers, roast chicken with a treacle graze, barramundi in coconut broth or noodles tossed in lemongrass puree and tamarind prawns. We opted to go for their Barramundi in Coconut Broth (Rs. 1500) of which a vegan option is also available made with tofu as a substitute for barramundi.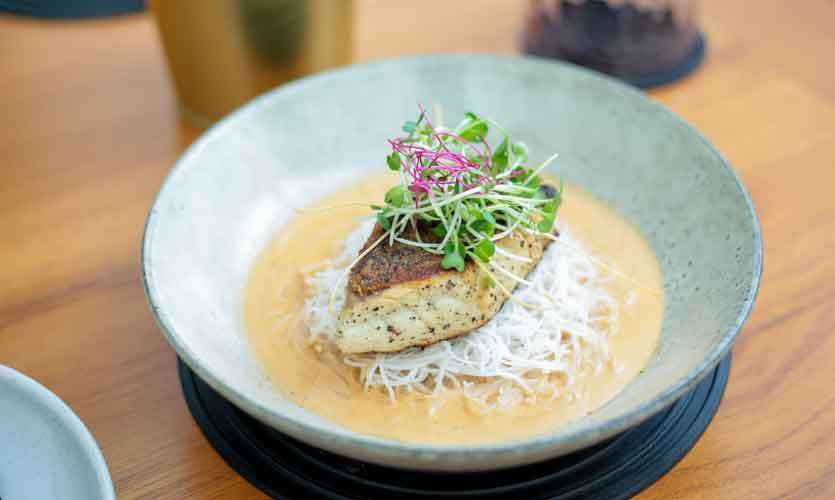 The barramundi was pan roasted with a crispy skin and served atop rice noodles that is then to be mixed with a spicy coconut broth. It's a simple dish but we loved how great the flavours were. The fish was cooked perfectly and coupled together with coconut broth-soaked noodles the dish was completely satisfying. We were also very impressed with their presentation.
Dessert too is limited to 3 options; curd pannacotta, chocolate cremeux or a coffee crème caramel. We opted for their Chocolate Cremeux (Rs. 950) which is a chocolate and cardamom cremeux which is a soft, creamy custard, served on a thick biscuit base with coffee ice cream, raspberry puree and toasted hazelnuts. If you are a fan of masala chai and the overwhelming taste of cardamom in your food then this dessert is for you!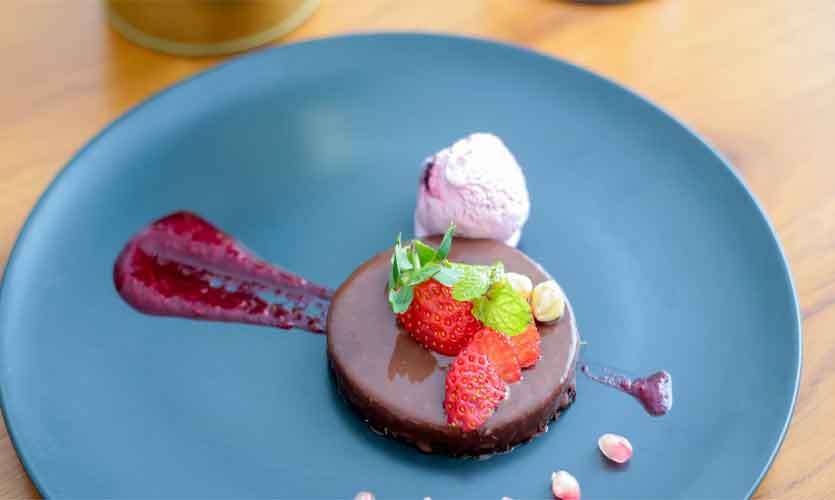 Service
The staff at Forty Seven Spice are helpful and courteous. They will patiently explain the items off the menu and help you pick something to your taste and if you are vegan and vegetarian they will work around the dishes and offer you alternatives. Our food was served in quick succession and we enjoyed a relaxing lunch under their service.
Overall – 5/5
What sets Forty Seven Spice apart from the hundreds of other fusion restaurants in Colombo is that they've taken the risk and experimented with our spices and their place in western dishes and have found a good balance in incorporating our spices and our local flavours. The dishes were simple but the flavours were absolutely amazing. All in all, we loved 3 things about Forty Seven Spice; great ambience, great food and excellent presentation!
Parking Facilities – Available
Toilets – Available. Clean and Sanitary.
Would we go again? Yes!
Tips – Grab a bottle of wine and plan out your next date here and make sure to experiment with the menu.
Pictures by: Damith Wickramasinghe