The Ella Town offers visitors an abundance of options in terms of where to dine. From cosy tea and coffee shops to cafes you can relax in after a long day of exploring – there isn't a cuisine or a suitable ambience you couldn't find.
In our 'Dining in Ella' series we will feature some of our favourite restaurants from our time in Ella.
The Spice Ella Hotel is located in the heart of the Ella Town and promises guests the adventure of a lifetime during their stay. We read that they've got a killer bistro and bar serving up some hearty local dishes and signature drinks so we decided to drop in for lunch (completely ravenous!) after a long morning of activity.
Ambience
There are two dining levels at the Spice Ella hotel; one with the bistro and other with the bar. Both levels really caught our eye with their vibrant décor that added a pop of colour and gave off a lively and happy vibe. From where we were seated, we were able to see the Ella town below and enjoy the fresh air.
Drinks
The Spice Ella has their 'Spice Bar' staffed with some of the friendliest bartenders we've met who are ready to whip up any cocktail and mocktail for you. They've got an extensive menu offering guests a variety of options ranging from coffee to juice, cocktails to mocktails, wines to beer and the perfect bar snacks to accompany your drink.
They've got a bunch of signature cocktails that caught our eye offering guests a very Sri Lankan 'spicy' take on the classic cocktails like the Ella Spice, the Spice Daiquiri and the Chili Mango which we were assured would keep us coming back for more.
Food
The Spice Bistro is open for breakfast, lunch and dinner and the menu offers a fusion of local and western flavours. Whether you are looking for a light soup or a small appetiser, some local rice or kottu, craving for some Italian pastas and pizzas or a simple snack – their menu is packed with plenty of options to choose from.
We've always struggled with narrowing down our options from large menus but since we were all starving thanks to our early activities, we had no issue ordering an insane amount of food to feed our hungry selves.
We started off with a light starter, a Classic Avocado and Prawn Delight (Rs. 700) with prawns tossed in marie rose sauce and avocado marinated in balsamic vinegar. The starter kept us happy till our main dishes were prepared.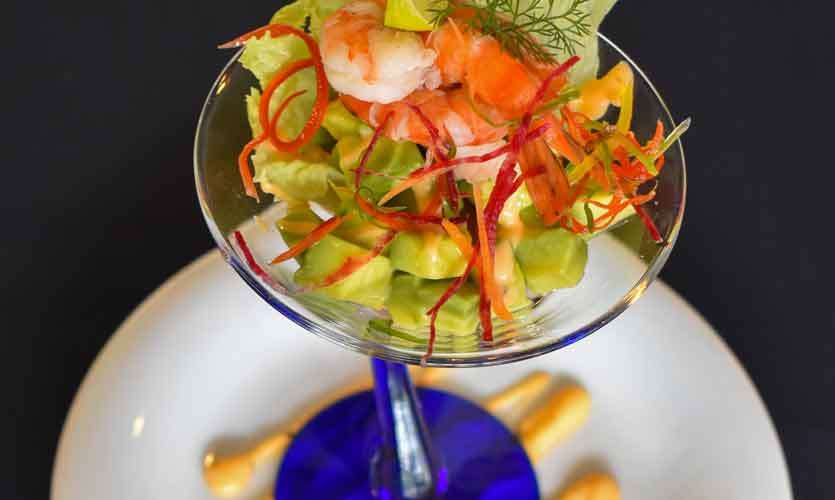 Upon recommendation we ordered their signature Spice Ella Special Mega Burger (Rs. 950) which comes in vegetarian or meat option. We ordered their vegetarian patty and had no regrets. The vegetarian crumbed patty was crunchy on the outside and had a soft mash filling inside which we loved at first bite. It's easy to understand why this is their signature dish as it's a massive burger packed with fresh onion, cucumber, lettuce and tomato and topped off with melted cheese that drips down the entire length of the burger. The dish is accompanied by a side of thick French fries and coleslaw and 2 different sauces. It's a pretty big portion and well worth the money.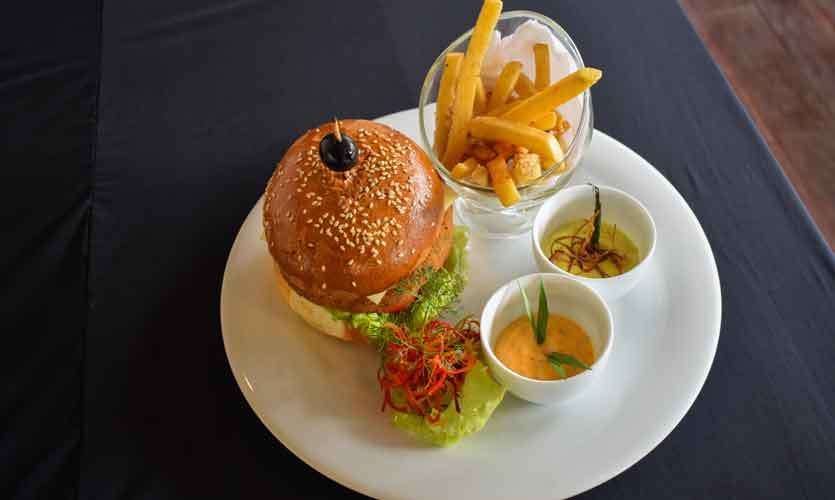 From their Italian options we chose two pasta dishes; Penne Carbonara (Rs. 950) and their Spaghetti Frutti de Mare (Rs. 1050). The Penne Carbonara was a classic dish; creamy and cheesy with bacon and ham while the Spaghetti Frutti de Mare offered us a hearty seafood pasta cooked in a rich Arrabiata sauce that was pure spicy goodness.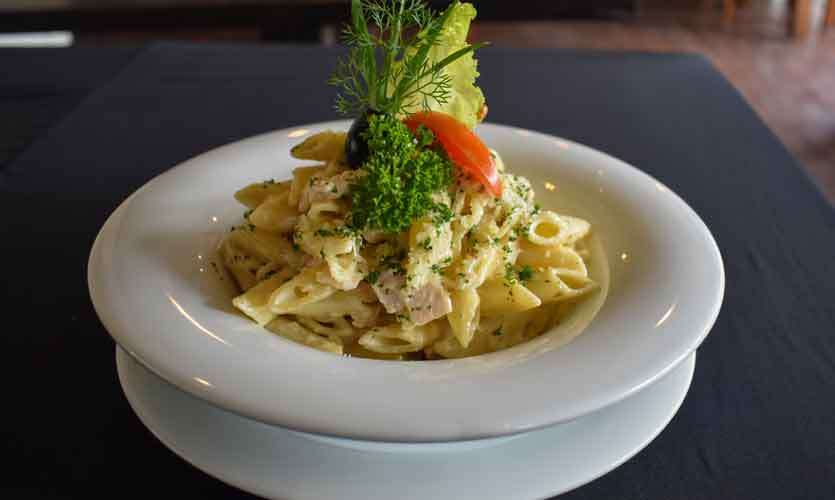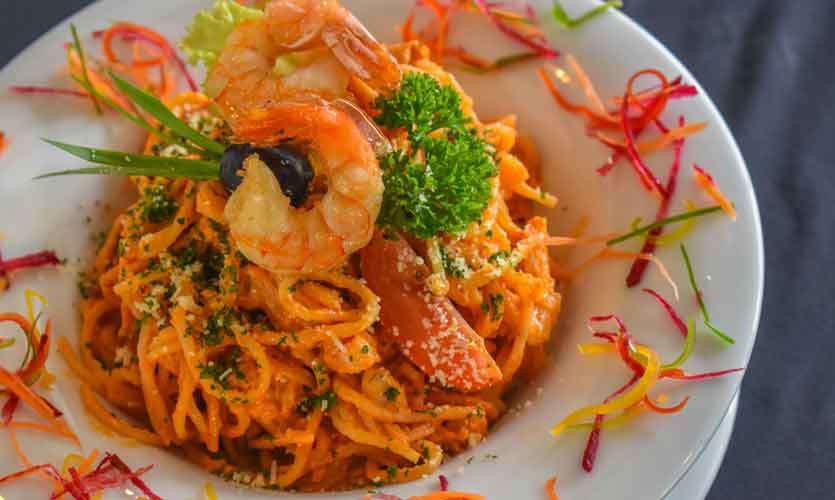 Being the Sri Lankans that we are foregoing rice during lunchtime is a tough call so we gave in to our cravings and ordered their Nasi Goreng (Rs. 900) despite being full. The Nasi Goreng was served steaming hot with a fried egg (and a perfectly runny yolk) on top, chicken skewers with peanut sauce, mango chutney and prawn crackers. If you are looking for a rice option, we'd definitely recommend this flavour-packed dish.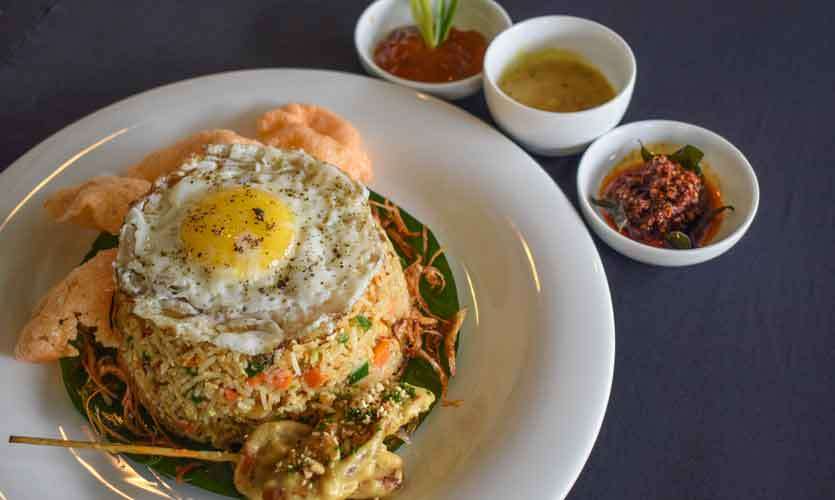 The dessert options at Spice Ella are limited and offer the usual baked cheesecake, fruit platter, watalappam and brownies. We opted for their Watalappam at Rs. 500 which seems like a steep price until you see the portion – it can easily be shared among two people.

We had a great lunch at Spice Ella. They are perfectly located and offer great views into the town from your table. They've got a great variety of dishes that's not only value for money but is equally delicious and they've created a lively ambience with their vibrant décor and music. We definitely recommend popping into Spice Ella for lunch or dinner when in Ella!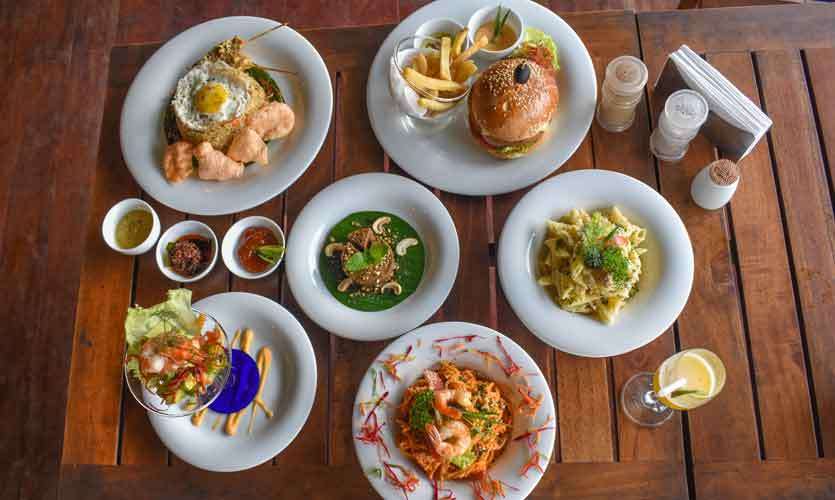 Pictures by: Dasun Muthugala