Having been open for just a couple of weeks, Sooriya Village is definitely winning the hearts of everyone who walks in. Celebrating artistry of every kind, serving beautiful and divine dishes they are also celebrating the culinary. It stands out from every other place we have been to. The restaurant has a story to it and has been a dream of the family for many years which certainly adds to your experience.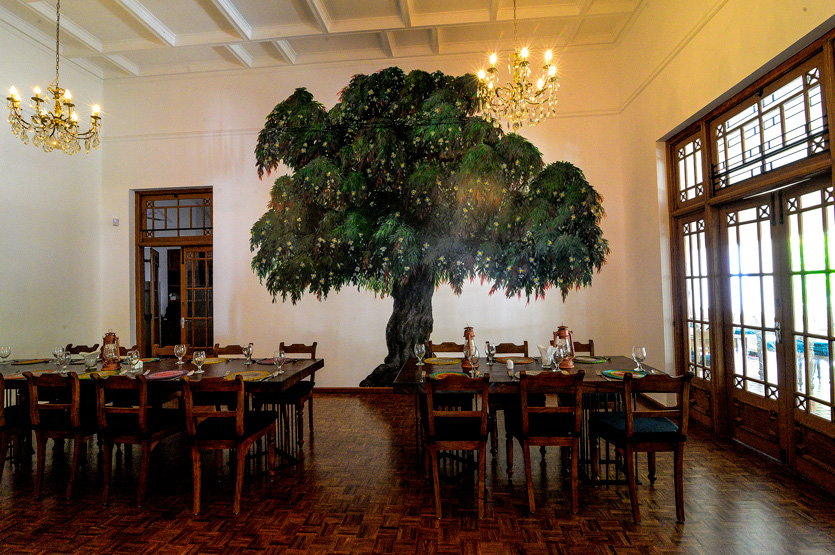 Sanchitha Wickremesooriya himself is at the forefront running and managing the place. His colleagues help him run the musical aspects and sometimes they all break into a song which always comes as a pleasant surprise! The staff is friendly and the service is quick.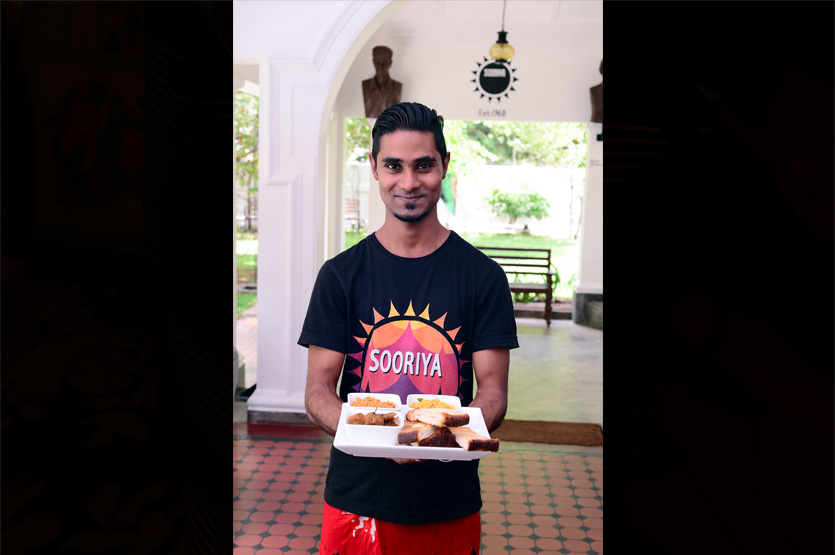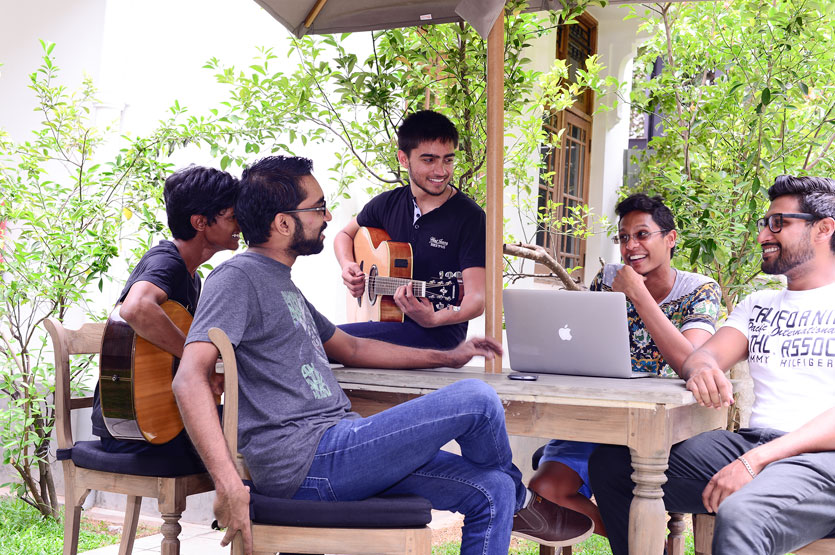 (Friendliness of staff - 5/5)
---
We loved the ambience of this place. When we first entered it was hard to believe that such a beautiful place with lots of greenery could exist in the hub of Colombo. The outdoors area is breezy and relaxing even on a hot day.
With many art pieces made by different artists decorating and lighting up the place, anyone who walks in is immediately impressed. You can go there to hang out with your friends and use their musical facilities, wind down after work and even go on a romantic date!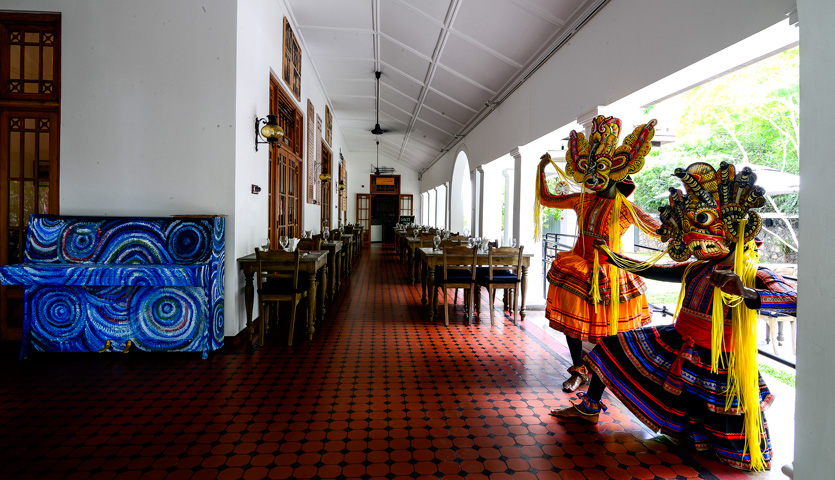 (Ambience - 5/5)
---
We started off by ordering two drinks that came recommended to us by Sanchitha himself; A Coconut Latte (Rs. 550) and a Ginger Jam (Rs. 350).
The coconut in the latte added a nice twist to it and it's a drink you must try if you like your coffee.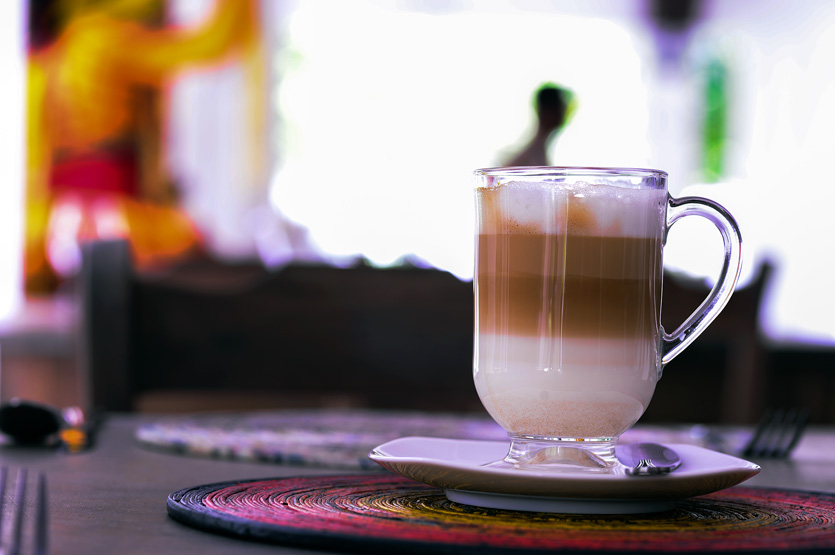 The ginger jam was a take on sherbet which is a local favourite. On a hot day it was cold and refreshing. The sweetness of the sherbet was cut through by ginger which made it even better.
For our starters we ordered a Summer Surprise salad (Rs. 750), a Sesame Chicken (Rs. 575) and a Beetroot Soup (Rs. 300).
From the time the salad was served I was impatient to dig right in simply because the smell of strawberries was so inviting. And it was worth the wait. The mixed herbs together with the fresh strawberries, blue cheese, caramelised nuts and the strawberry vinaigrette was heavenly!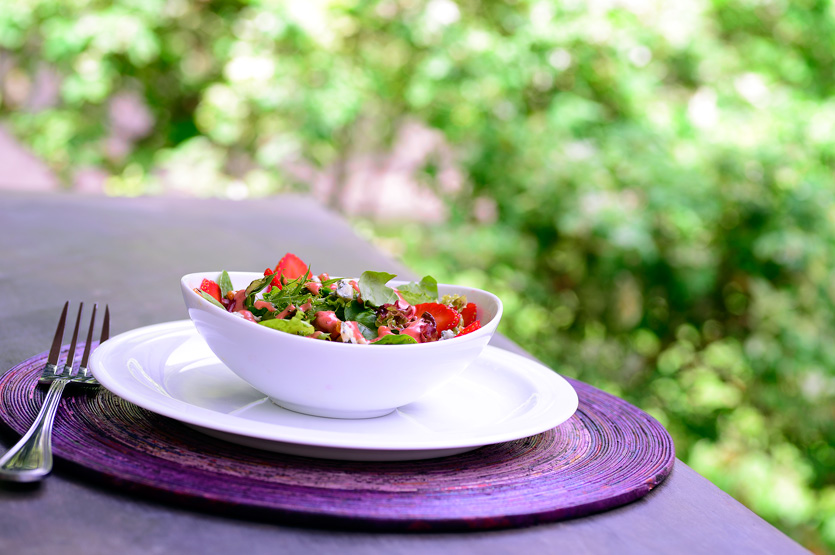 I enjoyed the Beetroot Soup even more! It was a work of art in itself and the unusual but creamy soup served warm is something I will go back for.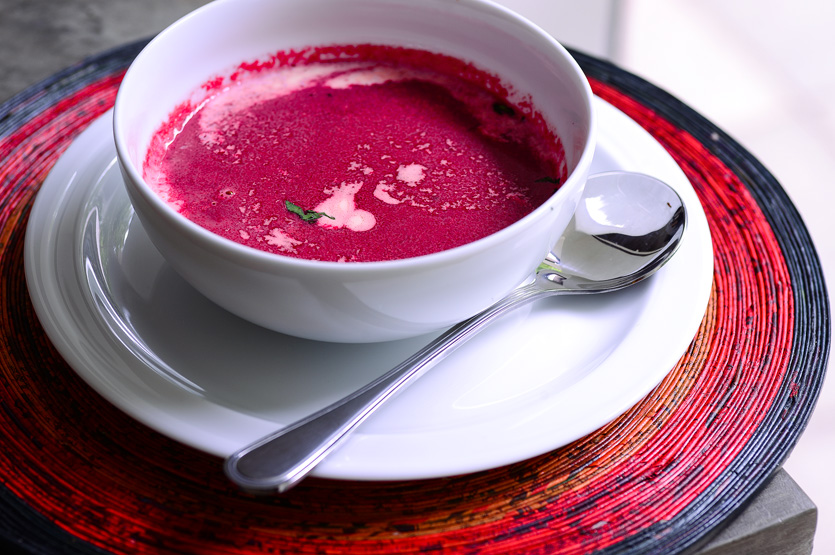 The Sesame Chicken on the other hand was a little disappointing comparatively. The chicken was dry and quite hard.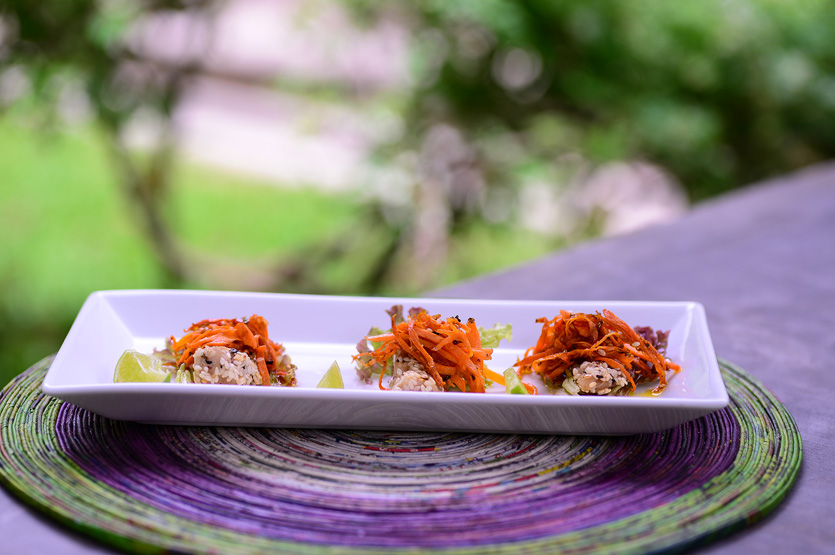 It was soon made up for by the mains. We first tried their Crab Burger (Rs. 1250). The crab patty served with pickle, tomatoes, onions and lettuce was everything a burger should be. It was quite tasty and the portion was filling served with coleslaw and potato wedges.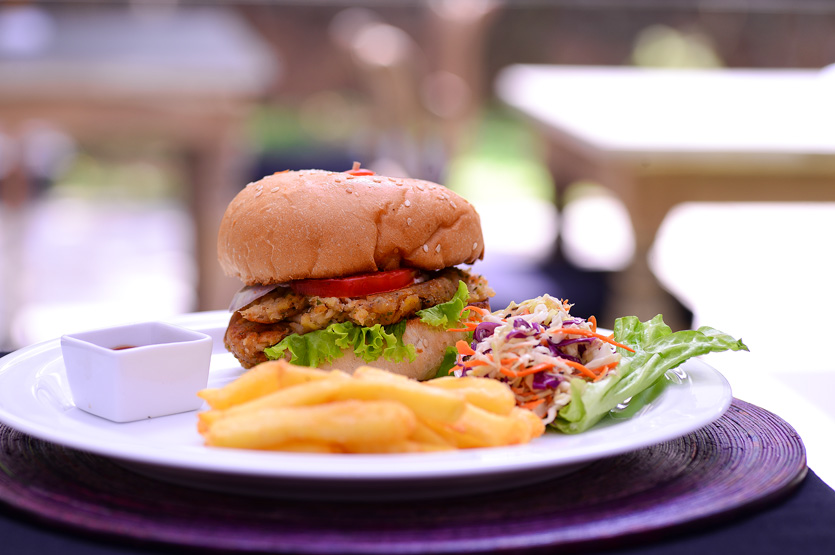 We also tried their Belly Pork in Hot Butter Sauce (Rs. 1500) and their Jaffna Prawn Curry (Rs. 1500) with Roast Paan. The pork served was absolutely delicious served with a portion of steamed rice and I assumed it was going to be my favourite dish of the day. But with one bite of the roast paan and the prawn curry I was convinced otherwise. The prawn curry was both spicy and delicious! And if you visit Sooriya Village it is definitely something you must try out.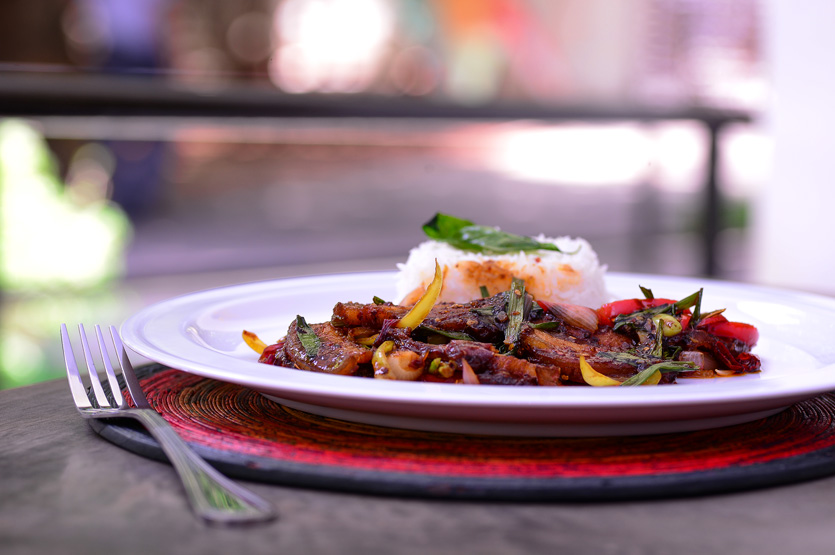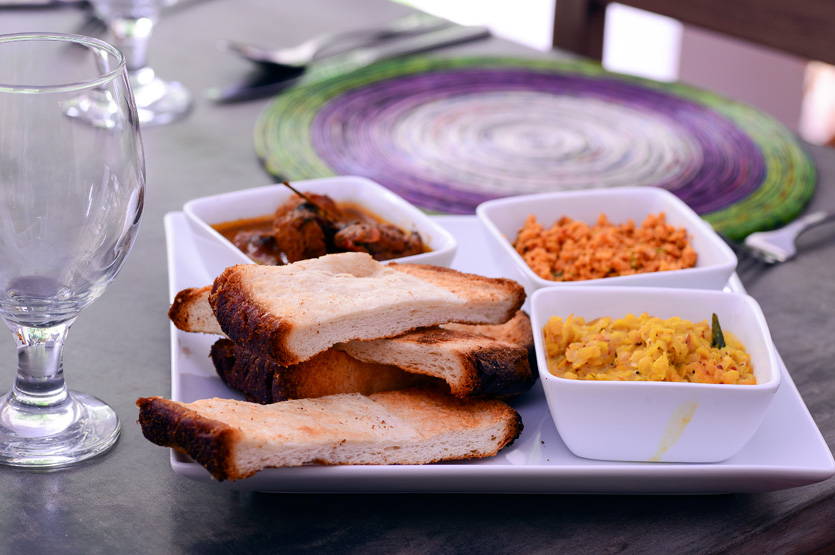 Desserts are definitely something that they can take pride in. We first tried their Chocolate Mousse Cake (Rs. 500) which was rich and heavenly and must try for all the chocolate addicts out there. But I loved the Passion Fruit Pavlova (Rs. 600) which was absolutely divine! The sweet base is cut through by the sour dressing of passion fruit and is the perfect ending to the meal. Between the Jaffna Prawn Curry and the Pavlova I couldn't pick a favourite!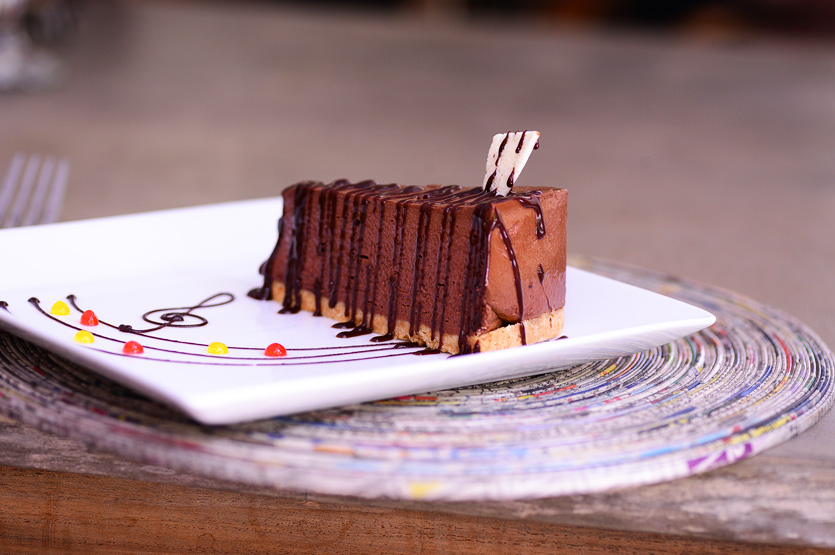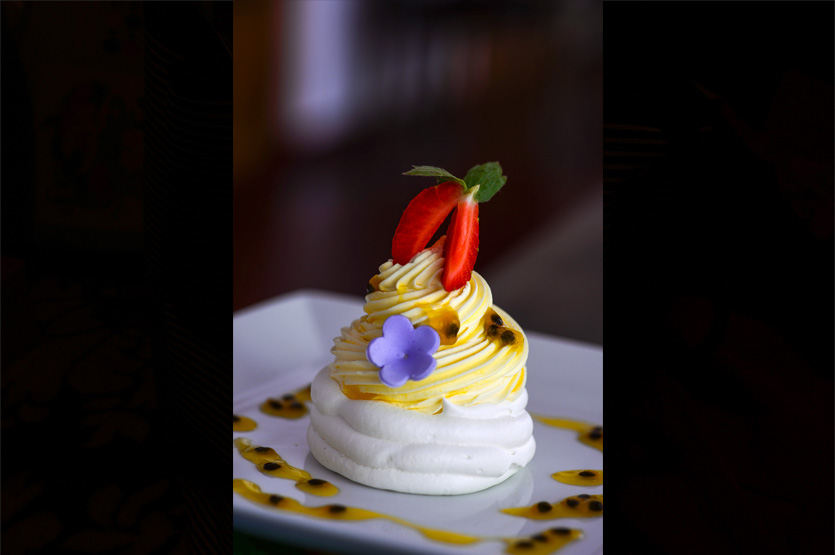 (Food and value for money - 4.5/5)
---
There is ample parking outside along the road. The restaurant itself can seat up to 100 people and the outdoors or the indoor dining area can be booked for private events. Currently they are open from 11AM to 11PM every day but will open for breakfast in the near future as well.
For reservations you can call them on (011) 2552666 or 0777 189900 or you can check out their Facebook page for more information.
Photographs by Kanishke Ganewatte