Home based caterers area dime a dozen especially with the festive season around the corner. However one such home based caterer is Salome Jansz who uses her spare time to conjure up some divinely tasty food. I had seen her facebook posts and the pictures themselves looked quite appetizing, so I decided to put her cooking skills to the test and ordered grilled pork chops, chicken and vegetable pie, prawn enchiladas, breudher, apple pie and Eton mess. Thankfully I was having guests so it seemed the perfect time to rate Salome's food.
The Gilled Pork Chops with caramalised onions went down a treat as the meat was succulent and tasty and had absorbed the marinade well. The chops were not too thin either and were of a good size. She had also added a side of mixed salad which paired well with the chops.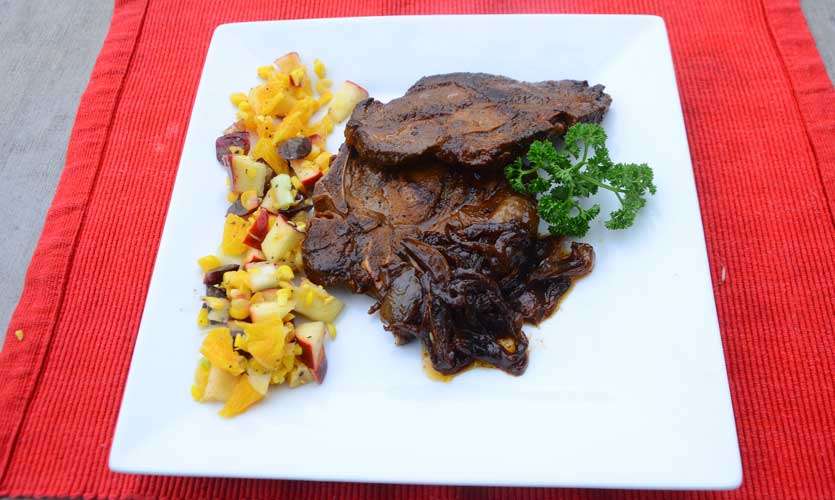 The Chicken and Vegetable Pie was another discovery that was delightful. It had a healthy chicken to veggie ratio, and unlike other pies in the market we did not have to send a search party to look for the chicken as it was there in abundance. The gravy was of the right consistency especially when using the puff pastry to mop it all up. It was also a nice surprise to discover a full boiled egg in the pie. Given my partiality to full boiled eggs I was more than pleased.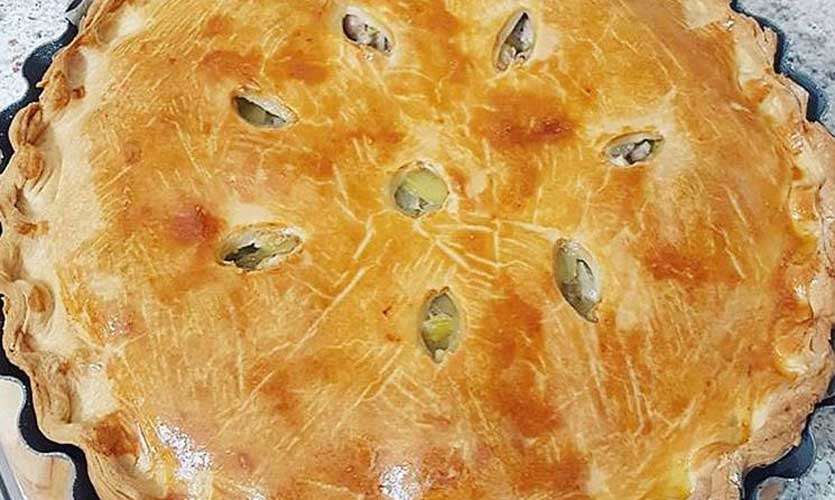 Next up we tried the prawn enchiladas. Again there was a generous helping of prawns in the dish and it was nice and creamy, the perfect soul food given that it was a rainy night. She had also been heavy handed with her use of cheese in this dish, but we were very happy with that!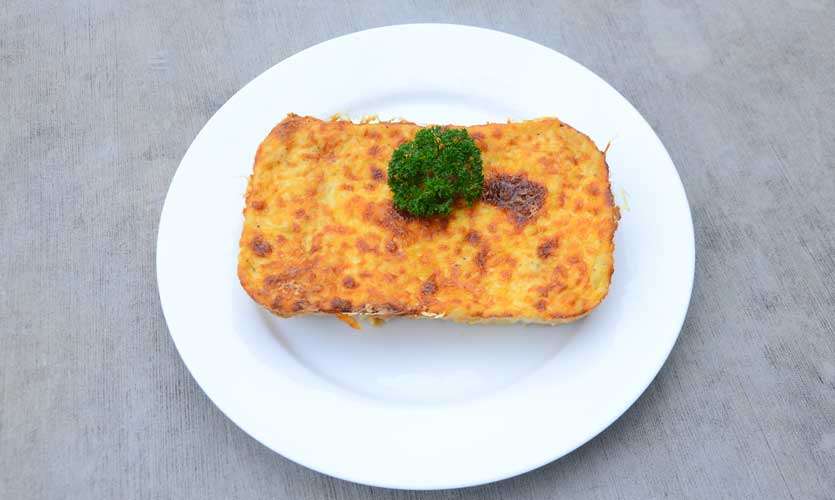 Moving on to the desserts, we loved all three. I am quite a fan of apple pie and this was up there with the rest! We microwaved it for a minute or so which made it nice and hot and paired it with some shop bought ice cream. It was truly good. I loved the balance of sweet and tartness.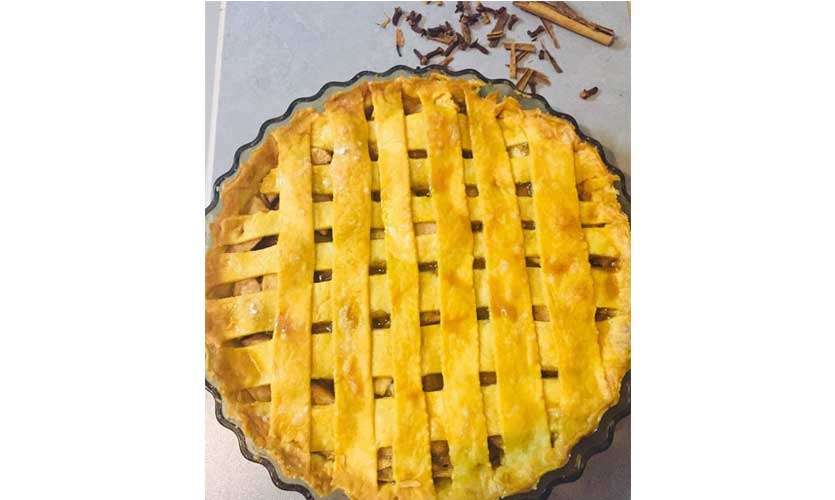 The Eton mess, was a nice mix of meringue and strawberries with lashings of cream. Again it was well thought of and in appearance it looked a very stylish and appetizing mess!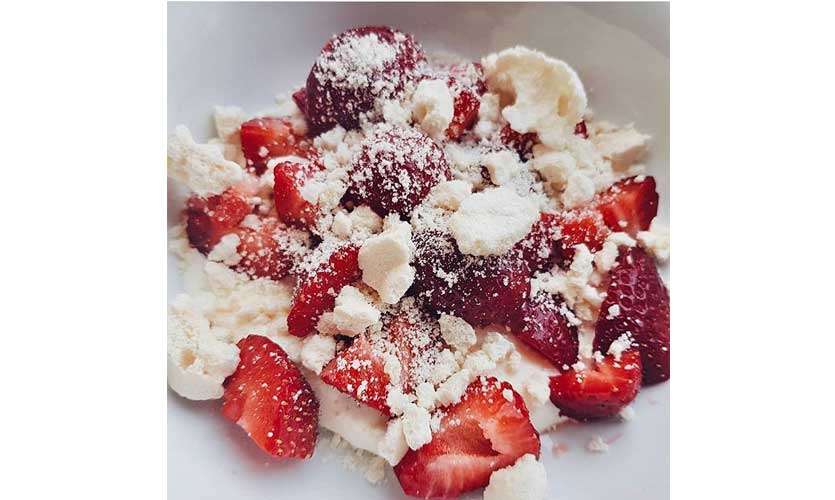 Deciding to get into the spirit of Christmas early we thought we would end our meal with a slice of Salo's Breudher and that was one of the best decisions we made as it was just heaven in a slice.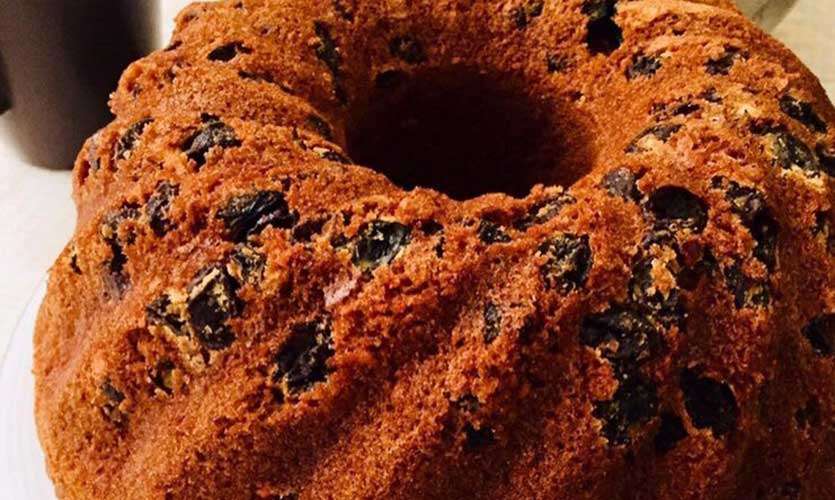 With the advent of the festive season and lots of entertaining on the cards, I'd recommend ordering from Salome's Kitchen. I also noticed that she has just uploaded her Christmas menu which sounds quite appetizing and if this food is anything to go by I am sure her Christmas menu is also a winner!
Contact Details: Salome Jansz 077 309 9017

Photos by: Waruna Wanniarachchi