With a panoramic view of the Indian Ocean, warm ocean breeze blowing across your face, delicious food and refreshing beverages Scarlett Skyy at the Fairway Sunset Hotel should be your go-to place when visiting Galle (once you exit the expressway, the hotel is on your left-hand side, facing the ocean).
Scarlett Skyy is owned and managed by husband and wife duo Durka and Ahalya Chellaram in partnership with Fairway Sunset Hotel, Galle with the primary focus of the restaurant being, bringing Sri Lankan ingredients into the forefront of the dining concept. By infusing Greenfield Organic Life's spices, teas and fruits into aspects of their menu they are able to add more value and depth to what they have to offer.
Ambience
The restaurant has a small indoor seating area but the best seats are outside owing to view and if you are lucky enough to stay on till evening, you can catch a breath-taking sunset whilst sipping on a delicious cocktail and nibbling on some scrumptious eats. The restaurant is perfect for a quiet lunch, while it is also ideal for families.
The colour palette that of deep red walls and earthy green tiles was inspired by the drive to Galle via the expressway, Ahalya, a Chartered Architect by profession and who designed the restaurant, explained.
"Understated elegance would describe Scarlett Skyy best and its design is all about revering its locality and physical context. Its assemblage of vibrant sienna against the deep green floors and muted grey, draws inspiration from the palette of the verdant countryside drive," she said adding, "This rooftop becomes the culmination of the journey setting the stage as the large terrace unfolds itself to the breath beholding scarlet sunsets and this would be the focus wherever one is seated."
"The space lends itself almost to that of the elements of the architecture of the Galle Fort and a contemporary interpretation of the spatial progression; the most private set deep within and the most public extending towards the street. In this sense, the kitchen and the service areas are utilised by the 'inhabitants' and set within, spilling onto the dining, the verandah and then towards the terrace, which in this context would be the "street" overlooking the azure blue ocean. The pergolas on the verandah set forth a play of shadows and eventually allow for the foliage to wrap themselves around these structures."

Food
Drinks – 5 stars
We headed down to Galle a few weeks ago (June 30, 2019) and Scarlett Skyy was hosting their Lobster Lunch and before we delved into the delicious food, we tried out their Malacca Sour (Rs 600) which is a refreshing blend of Pineapple, Fresh Orange, Lime and Green Chilli.
Food – 5 stars
When we first looked at the menu it seemed steep but upon tasting the food, we can guarantee that it was fully worth it. Ahalya says the seafood themed lunches will take place on a monthly basis with the next set to take place on August 3, 2019.
The Lobster Lunch had three options – Menu 01 (Rs 3,200 per person nett) included a delicious mix of half a Lobster, Cuttlefish, Oysters, Fish, Bread, Pickled Beetroot, Eggplant Dip, Japanese Cucumber, Curry Leaf Aioli, BBQ Sauce and Greens.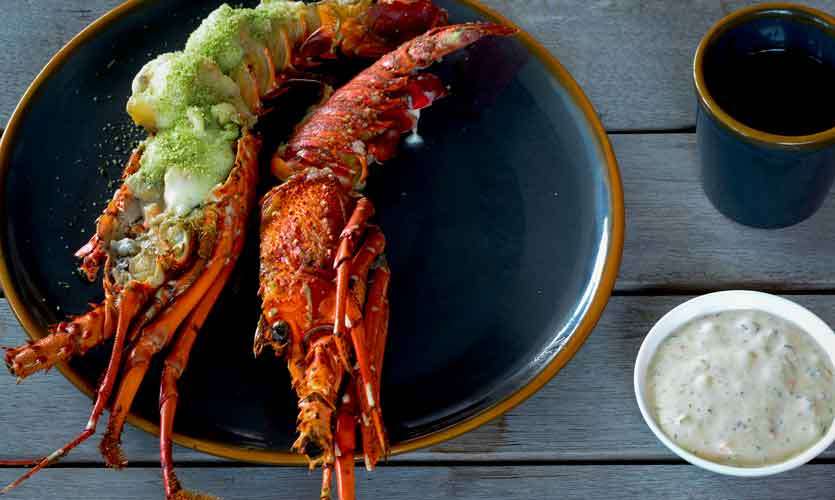 In addition to the meats in Menu 01, Menu 02 (Rs 4,500 per person nett) included a Lobster, Prawns, Baked Crab and Fish with the same vegetables and bread with the addition of a delicious Chilli Aioli, a Mango Kochchi Aioli and Chips.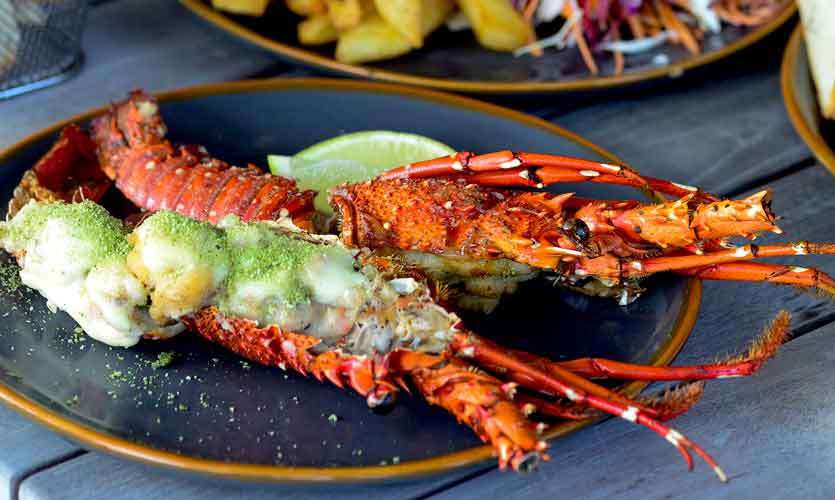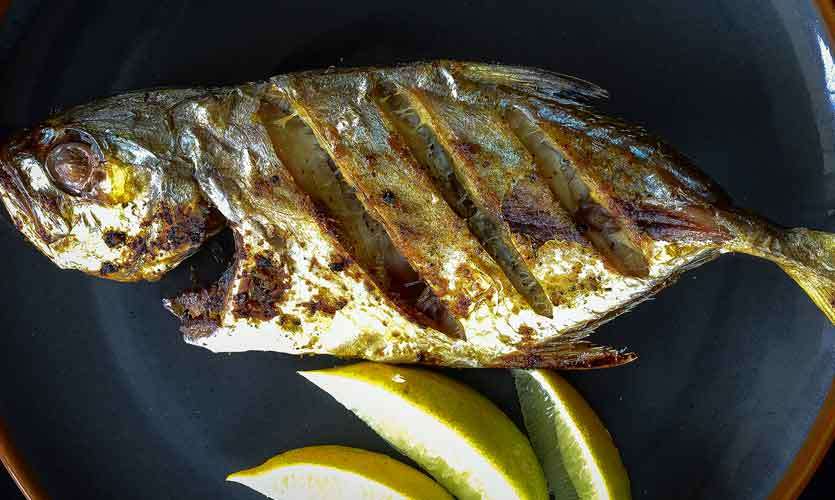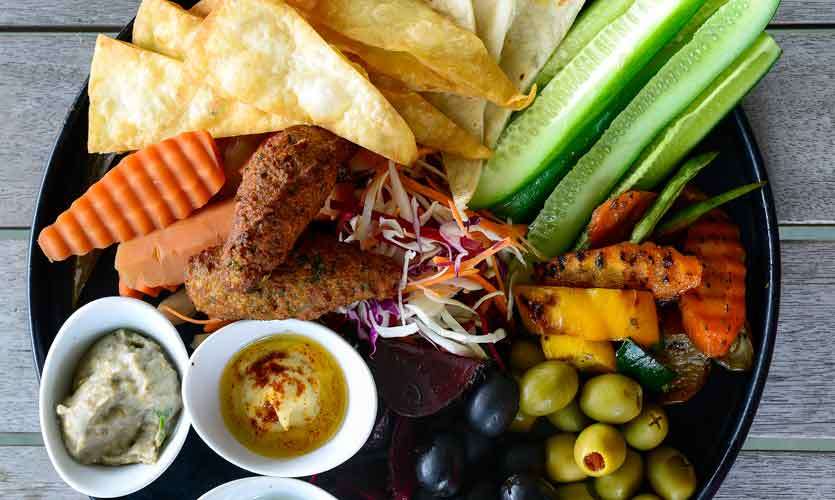 Menu 03 (Rs 9,900 or Rs 4,500 per person nett), a platter for two, had in addition to the meats in Menu 02, Charcoal Grilled Octopus and a Whole Fish as well as Bread, Vegetables and the same dips and sauces as in Menu 02.
What stood out in these delectable dishes was the perfectly cooked, juicy seafood which went beautifully with the dips and sauces. The freshly baked bread, infused with bits of curry leaves added a lovely depth of flavour to an otherwise ordinary side of bread.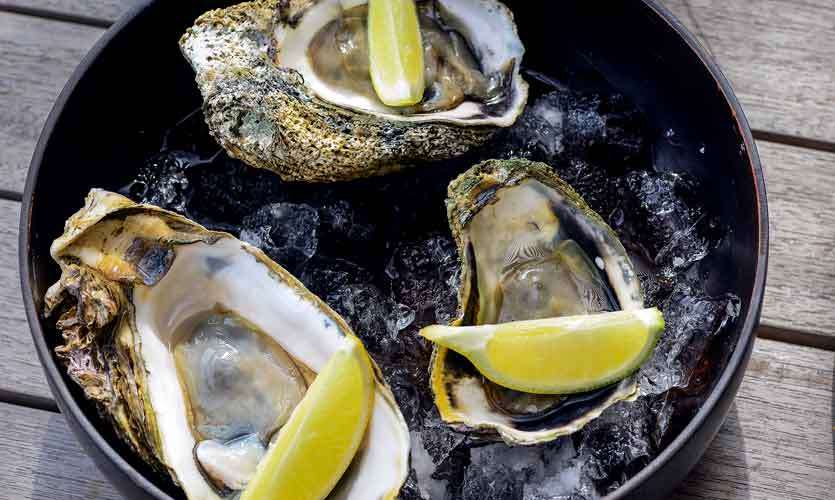 The rest of the month, Scarlett Skyy has a comprehensive menu which includes Starters (Soups and Salads), Tapas, Sharing Plates – similar to what they have for their monthly Seafood Brunch, Sandwiches and Burgers as well as Sri Lankan Rice and Curry. They also dish out a number of Mains (Poultry, Meat, Seafood and Vegetables) as well as scrumptious Desserts.
The Kids' Menu includes Crispy Prawns (Rs 600), Fish and Chips (Rs 550), Mac and Cheese Ball (Rs 650) and Penne Neopolitan (Rs 550), all of which our kids nibbled on and thoroughly enjoyed.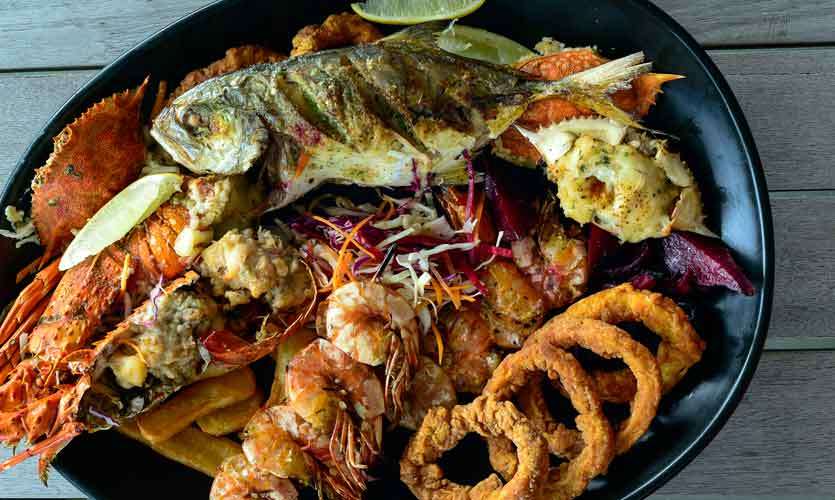 Looking at their menu you can see that they have a variety of vegan and gluten free options like their Plant Based Platter (Rs 2,500) which included Chips, Japanese Cucumber Sticks, Grilled Vegetables, Olives, Pickled Beetroot, a Salad with Shredded Vegetables, Vegetarian Koftas and two dips. The platter was delicious and filling while it was ideal for sharing, especially with some cocktails.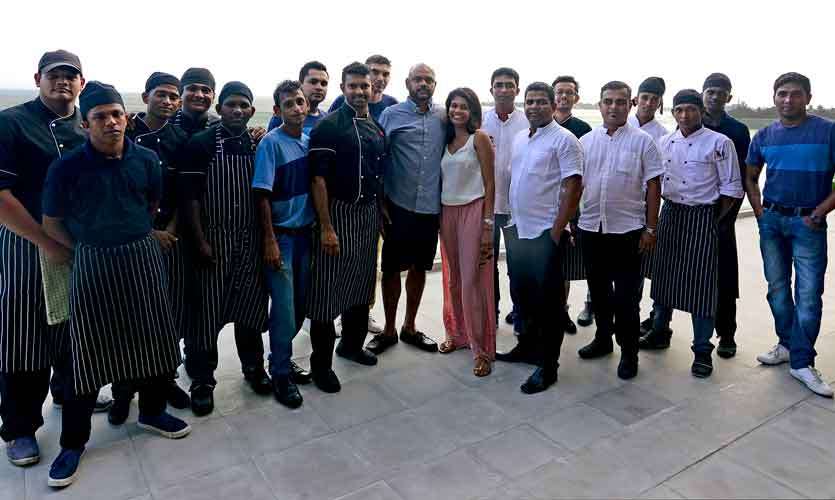 Service: 5 stars
Parking facilities: 5 stars
Toilets: 5 stars
Would we go again? Yes
Tips/notes by author: The dress code is casual and prices are inclusive of all government taxes while 10% service charge will be added to the bill.

Pix by: Kanishke Ganewatte
CAPTIONS
DSC4387_1: Plant Based Platter
DSC4394_1: Lobster Lunch Menu 03
DSC4400_1: Charcoal Grilled Octopus
DSC4402_1: Lobster
DSC4413_1: Seafood all the way
DSC_4979: Juicy prawns
DSC_4980 and DSC_4993_1: Oysters
DSC_4992_1: Grilled fish
DSC_5017_1: Scarlett Skyy's got something for everyone
DSC_5017_1_1: The team at Scarlett Skyy
DSC4422_1: Breath-taking sunsets