The coronavirus and the two-month lockdown haven't been great for a lot of businesses – especially restaurants and cafés relying on hungry customers and diners to make a profit. But turning adversity into opportunity is a special skill we Sri Lankans seemed to have mastered over the years and that is exactly what we've successfully done in times like these. In this series, we talk to people who turned their passion for food and baking into a business idea. Some have been in the market for years and others saw the new opportunity and took it! With dining out now a distant possibility, these businesses are changing the game and have overcome the odds of running a business during the quarantine. Here's how they did it.
FUEL'D CAFÉ & HEALTH BAR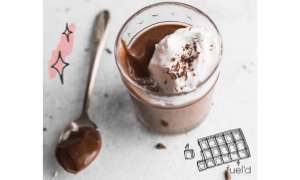 An opening thwarted by the compulsory curfew, the Fonsekas, and the Harshakumars didn't let this little hiccup get in the way of running their operations. Fuel'd, a café converted into a temporary home business, bloomed during the curfew – offering customers healthy meals that are personally delivered.
Q WHAT'S THE STORY BEHIND YOUR BRAND?
Isuru Fonseka, who is also owner of Fit.lk loves to cook and can make almost anything taste good and always used to say that if he wasn't into fitness, he would be running a restaurant. So, we thought, why not just do both? We named our brand Fuel'd because it was catchy and reflected best what we wanted to be about. We wanted to serve people healthy food, but also have generous portions and not move too far from the palate they've grown up with. There's a huge stigma in the fitness industry about what Sri Lankans eat, and that truly is our main issue. It's not really what we eat but rather how much are we eating. So we've crafted our menu as a mix of western and eastern cuisine offering a few interesting options like the 'The Singlish Breakfast' and 'Wheat Free String Hopper Fusion'.
Q WHEN DID YOU START OPERATIONS?
That's actually a funny story, we were actually all set up and ready to launch a few days before the curfew came into play and then we just had to completely shut down. We were not too sure about starting delivery during curfew, solely because no one knew about us and we weren't sure if anyone would trust a new entity serving them in such a crisis. But in faith and wanting to take care of our employees, we started operating from home 30 days into the curfew and we were an absolute hit!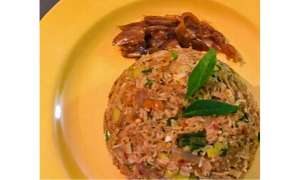 Q WHAT WAS IT LIKE RUNNING YOUR OPERATIONS DURING CURFEW?
It's a bit tough. Initially, it was hard to source items we needed for production. Costs were quite high and our profit margins had to be brought down. We didn't find it fair to increase prices during a situation like this. We still wanted to serve everything on our menu, but also stick to the prices we had decided on. Finding delivery options was also a little tough, so we delivered orders ourselves.
Q WAS IT DIFFICULT TO SOURCE YOUR INGREDIENTS DURING CURFEW?
Initially, maybe for the first week that we started, yes it was. But all we did was use alternatives and make do. It cost us a bit more, but we were focused on only serving the best we could.
Q HOW ARE YOU ENSURING THE PROPER HYGIENE MEASURES ARE TAKEN IN PREPARATION AND DELIVERY?
All of us in the kitchen wear headgear and comfortable masks when prepping and cooking. Washing our hands a gazillion times is a given because the sink is so close-by. When packing we make sure to use gloves. I don't think anything has changed in terms of hygiene except for the usage of masks. If you are working in a kitchen, hygiene is really important. When it came to delivery, we ensured we had fresh masks and gloves on and tried our best to avoid cash transactions, giving people the option of bank transfer as well.
Q WHAT WAS THE MOST CHALLENGING PART ABOUT OPERATING DURING CURFEW?
The most challenging we would say is packaging and delivery. Having to charge people such high rates for delivery is a crime. I know I would think twice about purchasing something if the delivery charge is high. Also finding packaging was hard, we had to purchase packaging that was 5 times our usual cost solely because of a lack of suppliers.
Q HOW DO YOU SEE HOME BAKERS GOING FORWARD POST COVID?
We see a huge potential for our business as well as all home bakers that produce good quality products. Because of COVID many home bakers and businesses have been able to open and share their product with people as, before all this, a large majority didn't know this many home businesses existed. It's a new relationship and trust that has been built and I'm sure post-COVID these businesses including ours will only grow. People like convenience and big establishments are able to provide this. But what COVID has done is help home businesses find solutions to be more convenience friendly. We personally would choose trustworthy quality convenience over fast food.
*Orders can be placed via Facebook, Instagram and Whatsapp and on www.fueld-cafe.com (coming soon. Cash, Bank Transfer, Online Card Payments are the accepted payment methods.
SEPTEMBER
These brownies created by the mother-daughter duo, Priyani and Sashani Piyasena, were a comfort food many indulged in during the curfew. They offer diverse brownie flavours including the Red Velvet, Raspberry, Liquor Infused, and the Classic Chocolate.
Q WHAT'S THE STORY BEHIND YOUR BRAND?
September offers artisan homemade brownies. We are a mother-daughter duo passionate about catering to a niche market in the Sri Lankan baking industry. All our brownies are handmade and freshly baked to order, using the finest locally sourced ingredients. We promise a crisp, crackly top with a super fudgy center, that is overwhelmingly chocolaty and gooey in all the right places. The unconventional brand name is a reflection of its vision as we strive to experiment with unique flavour combinations and September just also so happens to be the birth month of both its co-owners!
Q WHEN DID YOU START OPERATIONS?
We began our journey before lockdown, sometime in mid-January 2020. Continuing our operations during curfew meant facing many unprecedented challenges. Overcoming hurdles, creative adaptation, and open communication are few of the key things we were fortunate enough to learn during this time.
Q WHAT WAS IT LIKE RUNNING YOUR OPERATIONS DURING CURFEW?
Since its inception, September has been a learning curve for us. The response we received for continuing our operations during curfew was positively overwhelming! What prompted us to continue our operations were our loyal customers who reached out to us to have us deliver to them something they were familiar with and found comforting during such a strange and uncertain time. Whilst we faced a plethora of challenges, it has allowed us to continue to do what we love and has given us an opportunity to lift up the spirits of our community.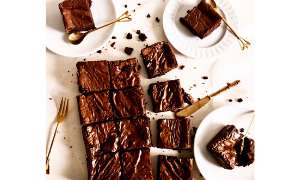 Q WAS IT DIFFICULT TO SOURCE YOUR INGREDIENTS?
Yes! Sourcing ingredients were one of the biggest challenges we faced, but it also drove us to think outside of the box and challenged us to find new suppliers. In support and solidarity of small local businesses that were facing the brunt of the lockdown, we made it a point to purchase our ingredients from small local corner shops.
Q HOW ARE YOU ENSURING THAT PROPER HYGIENE MEASURES ARE TAKEN IN PREPARATION AND DELIVERY?
While we follow strict health and safety procedures even on a regular day, we made sure to amp these measures up to make safety our number one priority. We followed the guidelines offered by the WHO on food safety for food businesses. All supplies were thoroughly cleaned and disinfected before entering our kitchen, and all surfaces, equipment, and touchpoints were deep cleaned and disinfected before and after preparation and production. As advised, frequent hand washing and the use of alcohol-based hand sanitisers were utilised. As for delivery, we encouraged all consumers to opt for payment via bank transfers as a precautionary measure and carried out contactless deliveries whenever possible. Our delivery staff is always dressed and equipped with safety gear including face masks and gloves as advised by the WHO and the local health department.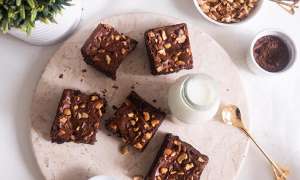 Q WHAT WAS THE MOST CHALLENGING PART ABOUT OPERATING DURING CURFEW?
One of the most challenging parts was the difficulty in sourcing supplies. The influx of orders during curfew also meant putting in longer hours. As a home bakery that started up only four months ago, solely run by mum and I, meeting demand meant working nearly 12+ hours every single day. In order to ensure that we didn't compromise our high-quality standards or take on more than we could realistically manage, we also began imposing a strict order limit per day. At one point we had to completely stop taking any orders as we didn't have enough supplies to keep going forward. We took a step back to strategise, and hence decided to introduce a waiting list to buy ourselves some time to source ingredients and to gauge the demand for our product going forward. In addition to this we ran out of our standard packaging, which played a vital role in our branding. While the situation wasn't ideal the one thing we can proudly admit is that we never skimped on the quality of our products and ensured that our high standards were always lived up to.
Q HOW DO YOU SEE HOME BAKERS GOING FORWARD POST COVID?
COVID-19 has negatively impacted most businesses and has taken a toll on the mental health of many business owners. Whilst uncertainty is at an all-time high with the prevailing situation, it has also become an eye-opener in many ways. It has been refreshing to see brands come together in support of each other, and strive to innovate and challenge themselves in the face of adversity. In our opinion, home bakers should continue to adhere to the same hygiene measures and ensure their products are of high quality. There has also been an evident 'boom' in the home baking industry with new businesses that have started up even over the past few weeks. This may mean an increase in the competition going forward, and existing home bakers should focus on staying true to their brand while paying special attention to marketing and product innovation in order to differentiate and stand out in this already saturated market.
*September operates only on a preorder basis and orders need to be placed at least two days in advance. Orders can be placed via Instagram (@september_sl). Payment methods include cash on delivery and bank transfers. Delivery is available in all areas within the Colombo district.