Patio 25 down Milagiriya Avenue is a restaurant like no other. This cozy nook at first glance looks like your average restaurant and lounge but once you step inside, you discover it's a whole lot more. Not only does Patio 25 host a restaurant and lounge space, but it also hosts a karaoke bar, a gaming area, a VIP lounge, a pizza corner, a dessert corner, a shisha lounge and even a night club!
You can come for lunch, relax by playing games and enjoying some karaoke and end the day spending your time at their bar and club in the night. Patio 25 has created a space for guests to do everything they love in one place!
Drinks
Patio 25 has an extensive bar menu and a curated cocktails and shooters menu with a few suggestive and hilarious names! We stuck to something a little more appropriate for the afternoon and had their fresh juices which were sweet and refreshing.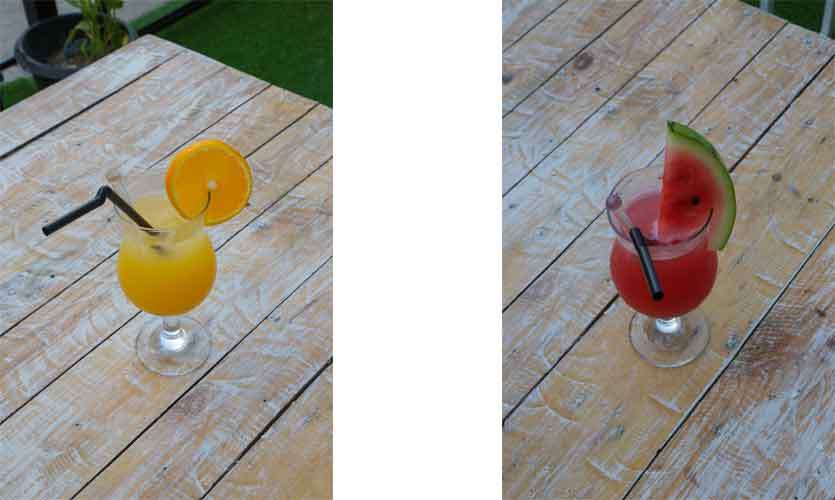 Food
Patio 25 has a large menu with a variety of dishes ranging from soups, salads, starters, mixed platters, bites, burgers, wraps, main courses, kottu and pizza and they also have a desert corner called 'The Joint' offering wiggle cakes and mini donuts.
We tried their all new combo meal deal which gives guests a main dish with a soup of their choice and a side of spicy sweet potato fries and hot dip.
The soups they offer are their Spicy Vegetable Rasam, Kukul Mas Molagathanni and Spicy Prawn and Mussel Tom Yum. We tried all three soups with different dishes and our favourite was their Tom Yum as it was just the right amount of spicy for our taste.
The Sweet Potato Fries they served were one of our favourites as the fries were coated with a batter and remains crisp for quite an amount of time. They are also very generous with the number of fries they give per serving despite it being a side dish.
For mains we had their Herb Marinated Butter Fried Chicken Burger which was a large burger with a batter fried chicken patty served with tomato, onion and pickle toppings.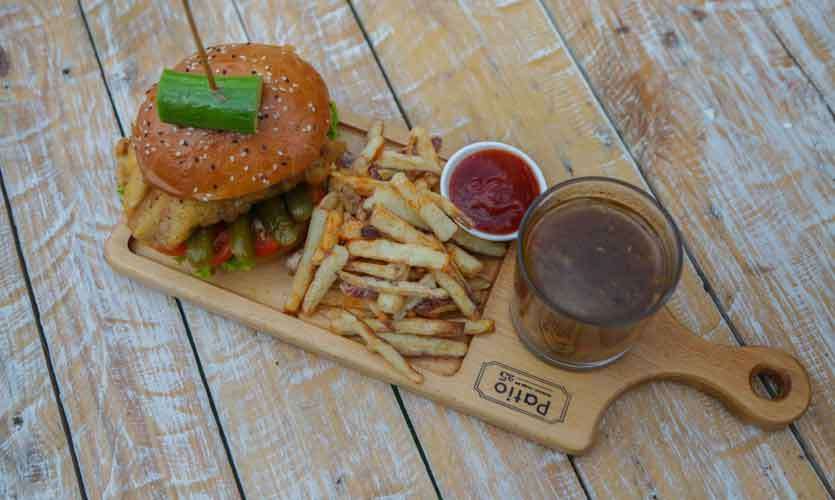 Their Peri Peri Chicken Skewers was a dish we enjoyed. Perfectly char grilled chicken skewers was topped off with roasted cashews and was served with a hot dip that complimented the flavours of the peri peri chicken.
The Massayam Fried Chicken is a chicken dish marinated with Indian herbs and spices and topped off with a gravy of sorts. Their Char Grilled Arabic Sandwich is a Arabic flatbread with a chicken stuffing and unfortunately was not something we enjoyed as the it lacked any flavour and felt rather bland.
The Foot Long Chili Con Carnie Hot Dog was served with minced beef and jalapeños and melted cheese.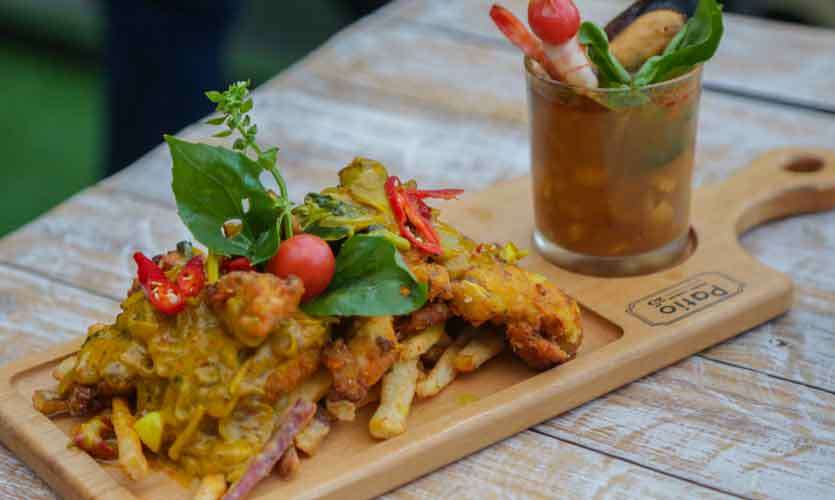 The star of the main course dishes however was their Black Pepper Shrimp which was a dish that offered 5 large shelled prawns that were char grilled and once we peeled off the shell we discovered perfectly cooked prawns that were juicy with a slightly smoky aftertaste that we really enjoyed.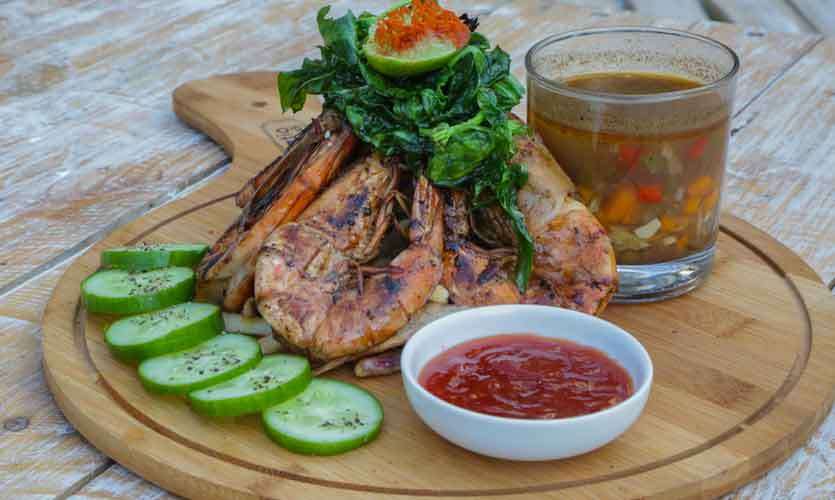 Parking Facilities – Available
Toilets – Available. Clean and sanitary.
Would we go again? Yes
Tips – They have ladies night on Thursdays with free cocktails from 8-10 pm for ladies!
Pictures by: Dasun Muthugala