After a successful year in their previous location, Pages & Coffee Lounge has now relocated to Stratford Avenue. It looks like a beach café straight off of Bali and is quite soothing with their aesthetics. With a seating space of over 40, it has both indoor and outdoor seating where you can enjoy a good book while relishing a good meal. They also rent the space for events and other occasions.
Food
Drinks- 5/5
Latte
This was a pretty straightforward spot on latte (Rs. 450). The coffee to milk ratio was on point and you are given sugar on a cute little plate to serve as you please. I would recommend this to anyone who is not so crazy about coffee and want to fill your tummy just the right amount.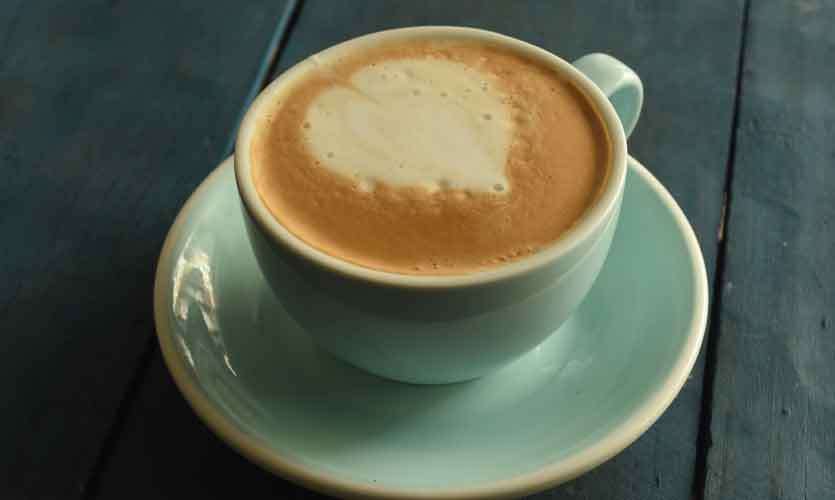 Peanut Butter Milkshake
The Peanut Butter Milkshake (Rs. 500) was out of this world. It was blended with so much peanut butter and was drizzled with peanut butter on top as well. If you are a peanut butter lover, this is definitely a dream come true for you!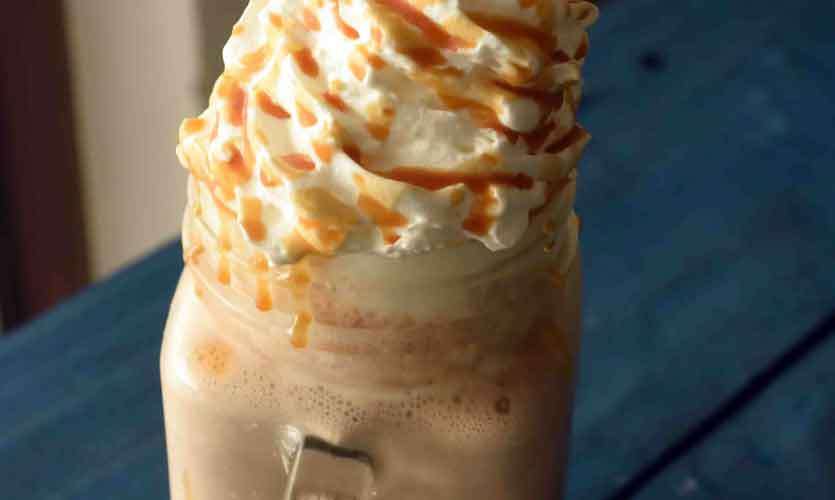 Food – 4/5
Starters
Prawn Toast
The Prawn Toast (Rs. 690) is a Sri Lankan red chilli infused prawn paste served with roast paan and mozzarella cheese. This was definitely a highlight of the meal. The cheese with the spicy prawn paste along with roast paan sang symphonies in our mouths. And they give a very big portion too.
Mains
Fettuccine Alfredo
The Fettuccine Alfredo (chicken: Rs. 750, prawn: Rs. 890) comes with creamy garlic sauce with parmesan cheese and parsley served over fettuccine pasta, sided with garlic bread. This was absolutely perfected by the team at Pages & Coffee. The cream to pasta ratio was spot on and a very big portion size as well. They did not hold back with the proteins either.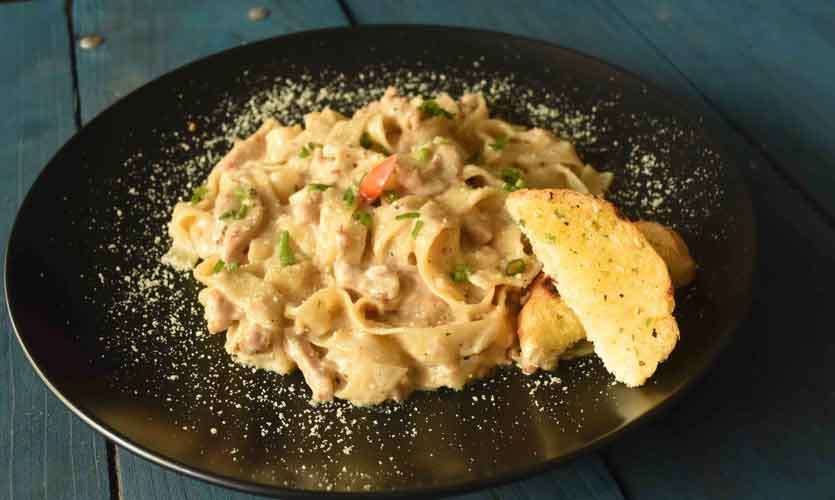 Grilled Chicken Submarine
There are a few submarines in their menu and their Grilled Chicken Submarine (Rs. 690) has been acclaimed as a fan favourite. There was no doubt as to why this is a favourite after having tasted that. The bread was nicely toasted with a good crisp on top. It was filled with chicken which was packed with flavour and the bread was baked with parmesan on top which added a nice edge to the overall flavour. This was easily sharable between two.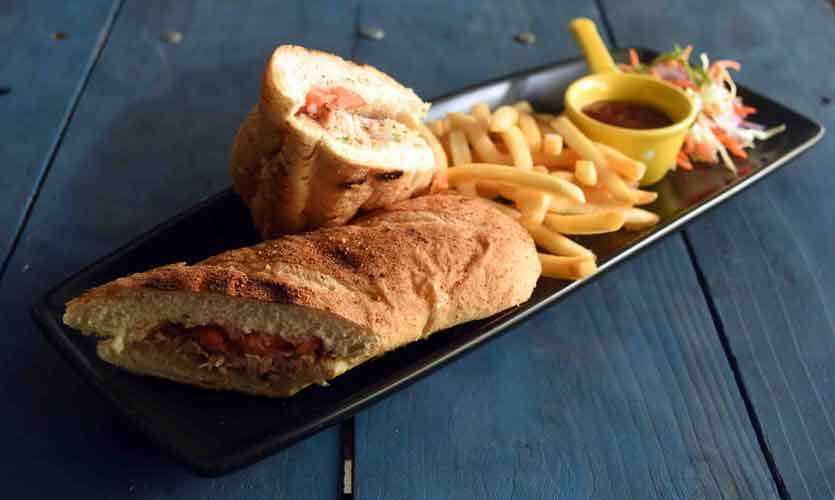 Oreo Cheesecake
Their Oreo Cheesecake (Rs. 500) is a frozen cheesecake, although it was quite good as a dessert, it was not however a cheesecake. Both the crust and the top were made with Oreos, which was quite nice. But the middle didn't taste at all like cream cheese, it tasted like cream pretty much; like the cream of Oreos to be more precise. Maybe the ratio of cream was more, but it was quite apparent that this was not a cheesecake.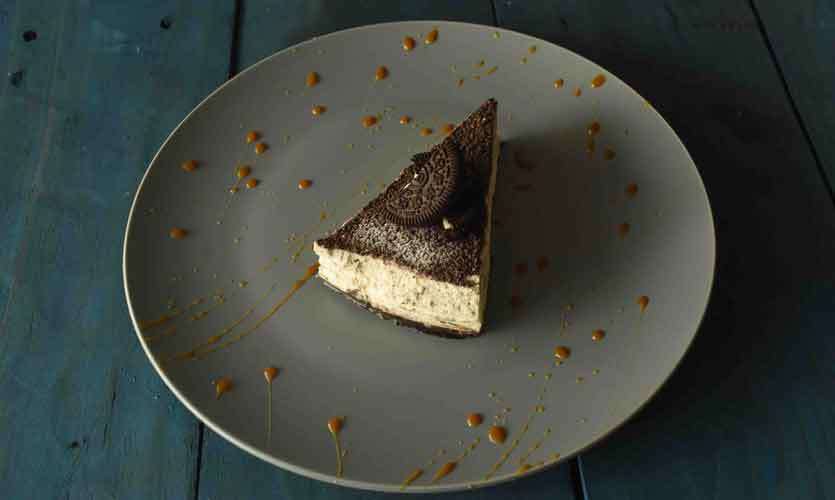 What we recommend: The Peanut Butter Milkshake, Prawn Toast and Fettuccine Alfredo are must haves.
Service: 4/5 I had to wait a considerable time at the counter to get something I wanted. They didn't seem to have a proper track of what I had ordered. But the staff is extremely friendly and will assist you with anything you want.
Parking facilities: 5/5
Toilets: 5/5
Would we go again? They are revamping their menu as you are reading this, so we cannot wait to see what magic they have up their sleeves.
Tips/notes by author – No taxes or service charges are added.
Photographer – Nimalsiri Edirisinghe