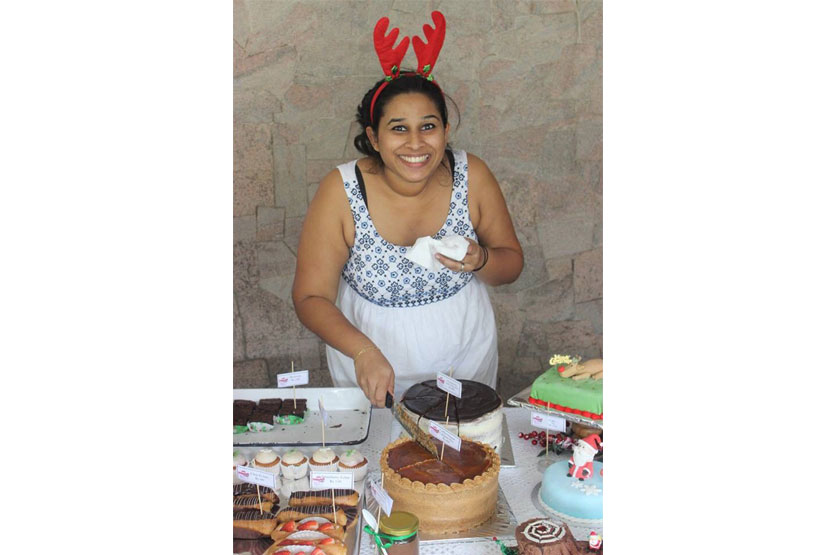 A Mathematics and Economics degree holder, Aru de Silva initially never envisioned a career path that didn't relate to her field of education. A third generation baker, she eventually found her true calling, and her journey found its initial footing at the Christmas Bake Sale in 2010 and she has never looked back since. We sat down for a fun chat with Aru, the force behind The Sugar Shack.
Which food personality would you like to be reborn as?
Heston Blumenthal because he makes amazing food that plays with your mind! What you see is definitely not what you can expect to taste!
What is the most ridiculous client request you have accommodated?
I've done some pretty naughty hen party cakes that I really can't talk about in public! (my parents are fairly scandalized by it!).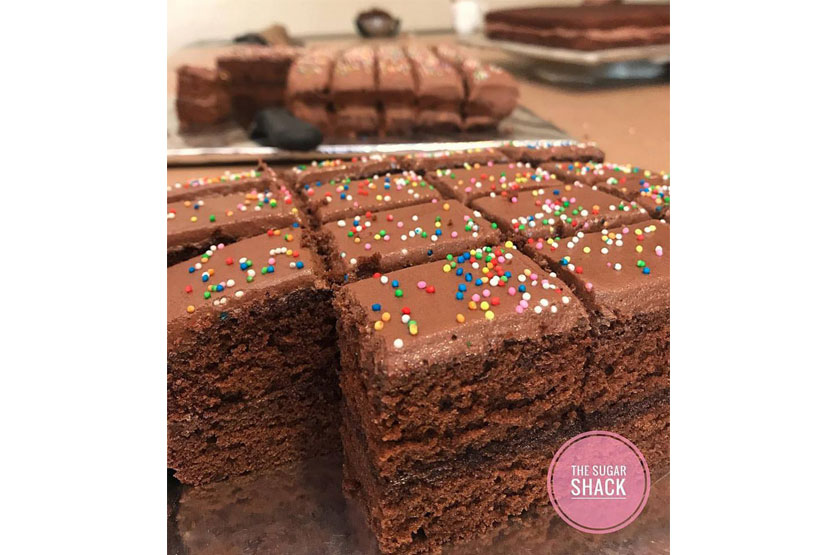 The Sugar Shack's classic chocolate cake
If you were to pick a reality cooking competition to take part in, what would you pick?
The Great British Bake Off.
You've been given the opportunity to bake something for your favourite celebrity. Who would you pick and what would you make?
Without an ounce of doubt, I would definitely make them a classic Sri Lankan ribbon cake. But who would I make it for? If you asked me ten years ago, I would have said Robbie Williams, but now, I really don't know.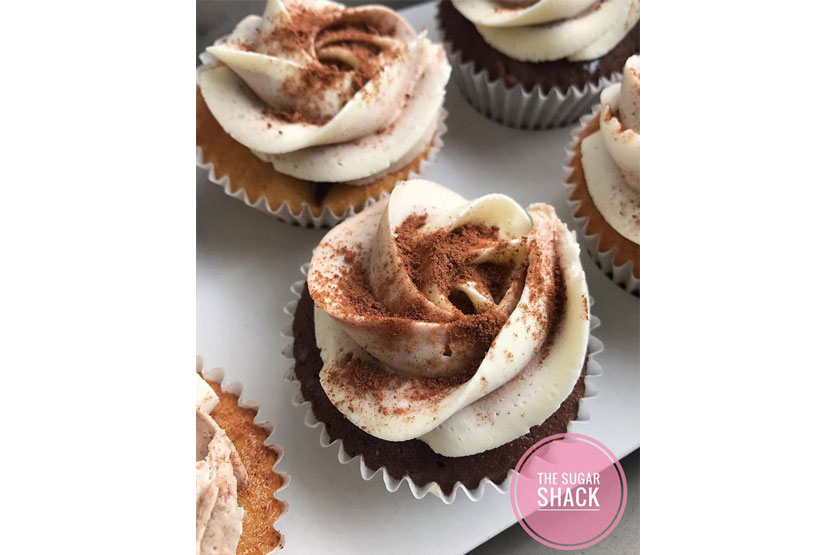 The Sugar Shack's Milo cupcakes
What is your favourite food memory?
Going to our family bakery with my mother during school holidays and watching them make the different breads and buns, and waiting patiently till it comes out of the woodfired oven to eat it while it's still hot!
Funniest or most embarrassing incident in the kitchen?
When we were still in school, a bunch of my friends and I decided to get together and cook. We were making caramel pudding and wanted to steam it. Being the smart one I am, I decided the more water in the pot, the better the caramel dish will float. Safe to say, it sunk like a boulder! We still call this the 'drowned caramel incident' (like 15 years later!). I promise I am a much better cook now!
A pastel floral cake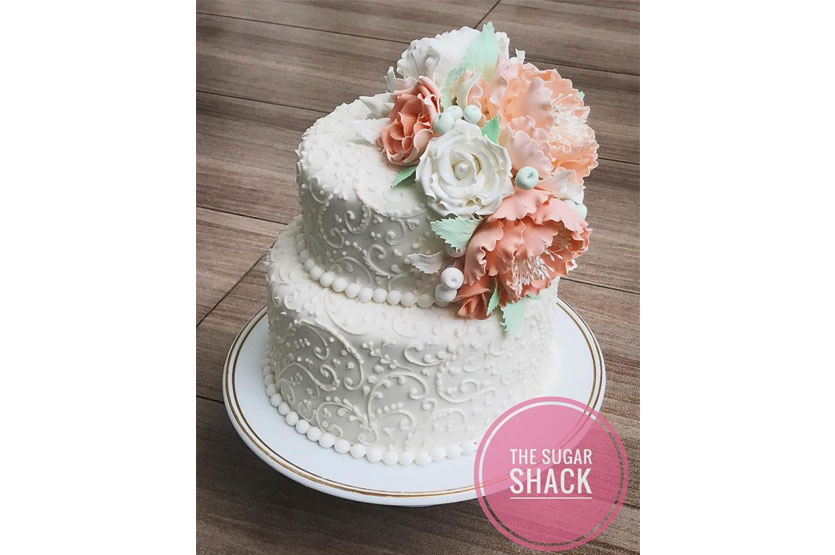 A peach and white engagement cake
What is the most challenging ingredient you have used?
Whipping cream. The bowl and whisk have to be super clean, no oil residue, no water, or the cream goes flat. I still get really stressed and flustered every time I have to whip up some cream!
What nonexistent food combination or dish do you wish would become a reality?
Hmm...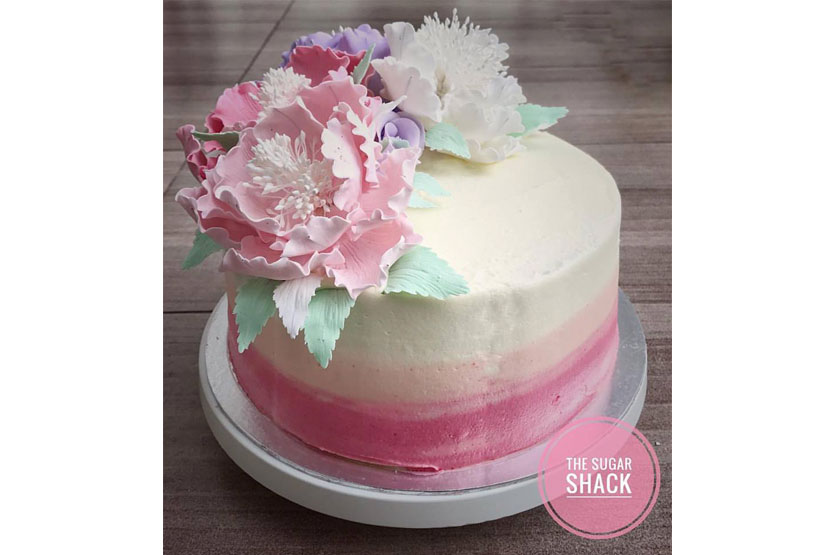 A shaded floral cake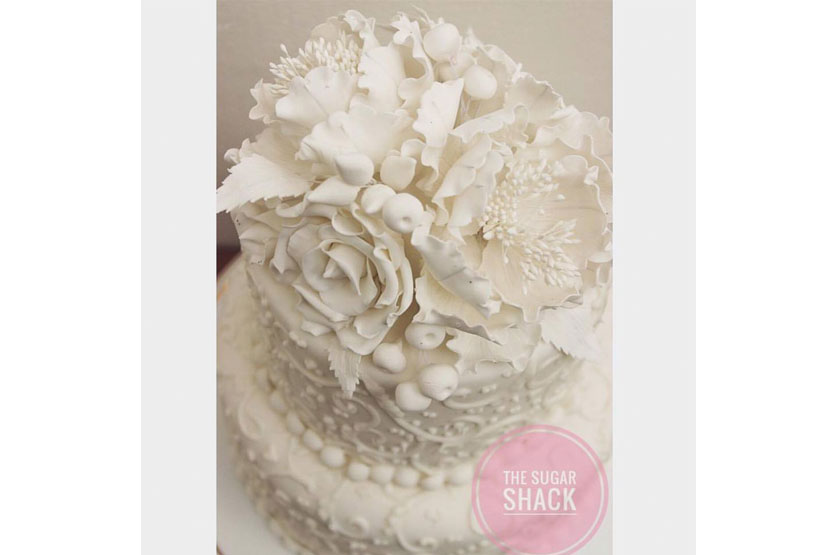 A white on white wedding cake
What would you choose to be your "Last Supper" meal?
Pasta! Anyone who knows me know I am obsessed with pasta! So, I would pick a nice creamy pasta with lots of meats, mushrooms, olives and cheese! Yum!
For orders, you can get in touch with Aru via The Sugar Shack on Facebook.