Let me confess that I am not a big fan of salads, so this recipe was a result of looking for one that I might enjoy. We tend to follow the same methods our mothers use when it comes to preparing salads, so I dared to be a little different and my family quite enjoyed it.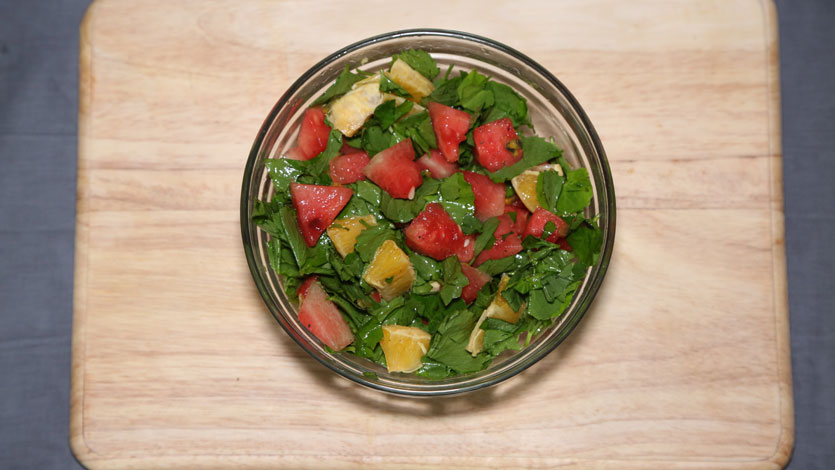 Here's what you need:
1 cup of watermelon cut in to small pieces
½ cup of orange wedges, halved
Gotukola (use as much or little as you prefer)
One half of a passion fruit
1 tablespoon of lemon or lime juice
Sugar
Salt
Directions
Pick the leaves of the gotukola and give it a rough chop.
In a bowl add the leaves, watermelon and orange.
In a separate bowl, take the contents of half a passion fruit and add in the lemon/lime juice, sugar and salt. Mix till it's well combined.
Then, pour it in to the bowl with the leaves and fruit and give it a good mix with your hands.
It is best to prepare it just before serving as it may lose its freshness otherwise.
Serve it alongside pasta or meat dish. It also works if you want to have a light lunch or dinner!
---
VIDEO & PHOTOGRAPH by Zeeshan Akram Jabeer