The Flag and Whistle in Colombo 13 is an established restaurant that needs no introduction. Having initially operated as a German restaurant when it opened back in 2007, 12 years later, the restaurant has expanded its cuisine to now offer a continental - fusion experience.
Patronised by loyal customers and regulars, the Flag and Whistle offers guests a nautical experience – to dine in a ship on land! The restaurant's ship inspired design, coupled together with an extensive menu of food and drinks along with great service, has made the place popular among many.
Facilities
The restaurant offers a variety of different packages. Their Meeting Room can accommodate up to 60 persons and is a favourite location among corporates.
Their restaurant can also be rented out for birthday parties, company functions and receptions where guests can enjoy their fully stocked bar, abundant spacing and great views of the port.
The restaurant also plans to offer Catering from the month of September onwards.
Ambience
The Flag and Whistle is named after a ship and as a result the restaurant has the most unique feature – it takes the model of a ship. The nautical style runs through the entire interior of the restaurant by having a lower and upper deck and inspired furniture such as helms. There are two outdoor dining areas; the pond and garden area and overall the restaurant has seating capacity of 225.
We walked in for lunch and found the place heavily occupied by large groups of corporates. Despite the crowd, Flag and Whistle is set up in such a way that even if the restaurant was packed you could still enjoy a nice, private meal.

Drinks
The beverage aspect of Flag and Whistle leans largely on their fully stocked and decked out bar. They offer all kinds of alcoholic beverages and offers guests a variety of specialised cocktails. We opted for their Virgin Sangria (orange juice, grape juice, mint and soda water) and their Virgin Passion Mojito (passion, monin mojito syrup, lime juice, mint and soda) which was refreshing and sweet. The Sangria was our personal favourite!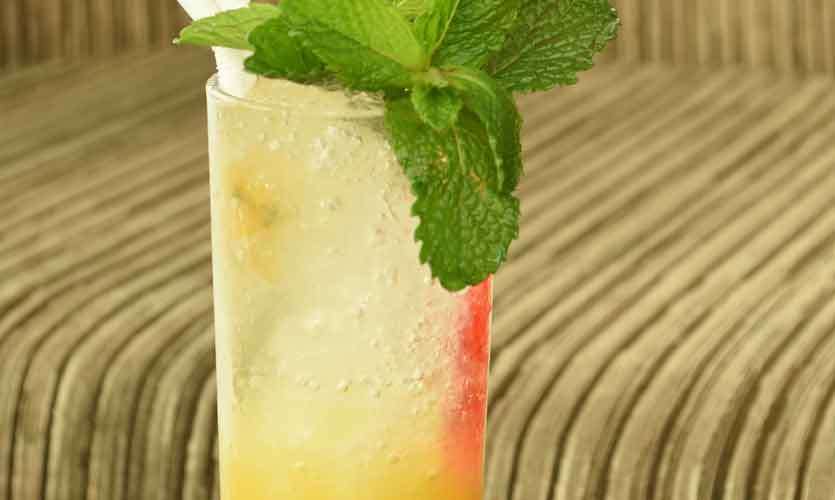 Food
The food menu at Flag and Whistle is quite extensive with over 100 different options to choose from. Starting off with soups, salads and appetisers, the restaurant offers a variety of mains ranging from various meats to seafood, pastas to rice and noodles, sandwiches to burgers and a cross section of desserts to satisfy any sweet tooth.
We started off with a soup and ordered their Seafood Chowder (Rs. 420) which was a thick, creamy soup mixed in with seafood and potato and served with crispy garlic bread. The soup portion is fairly large and could very well fill you up so we would recommend sharing the soup if you are hoping to order a main dish.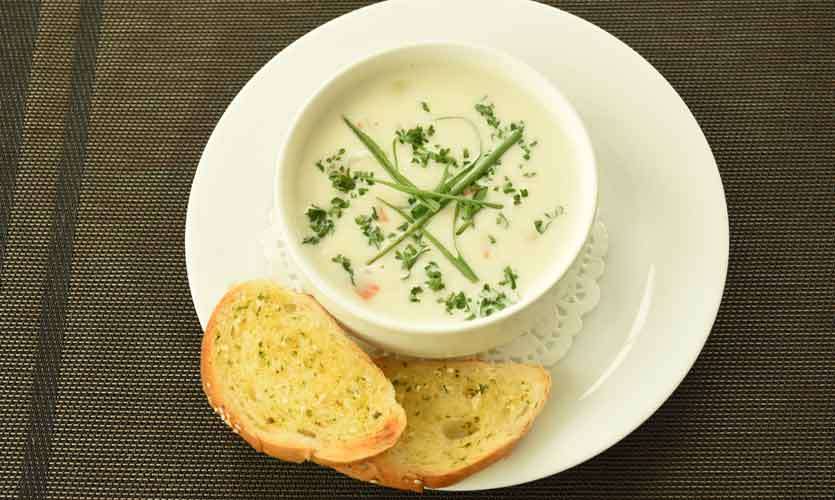 Flag and Whistle has several signature dishes and customer favourites so we asked the staff for some recommendations for our main dish. The Sri Lankan Pepper Lime dishes came heavily recommended as it has different variations – be it chicken, fish or seafood. We opted for their Sri Lankan Pepper Lime Chicken (Rs. 690) which is served with a side of yellow rice and salad. The dish was an instant hit with us. Boneless chicken pieces were fried with a light batter till crispy and tossed in a pepper lime mix that brought a hint of sour and spice to our palate. Paired with our rice and salad, it was a perfect afternoon lunch that was not only value for money but also left us feeling very satisfied.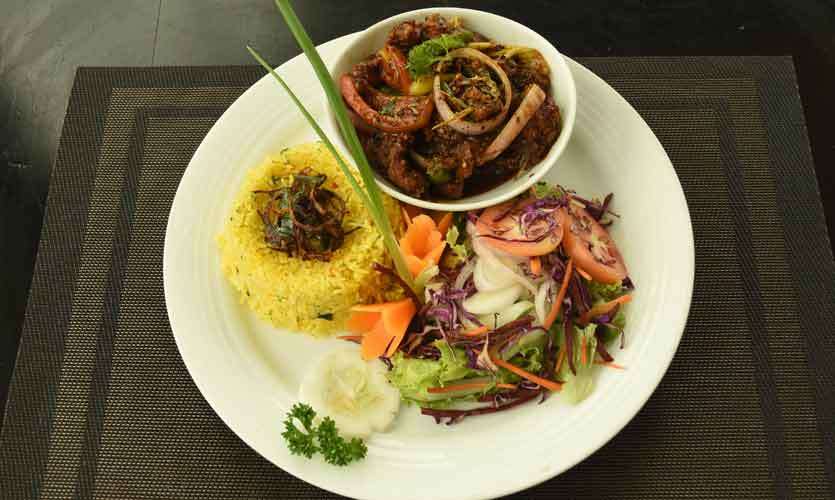 Despite being stuffed we really wanted to try some of their desserts which offers melt in your mouth tiramisu, pina colada mousse and deep-fried ice cream among their large range of desserts. Since we were craving for a bit of chocolate, we opted for their Triple Layer Chocolate Mousse (Rs. 315). This three-layered mousse looked absolutely decadent and the taste was completely in sync with the look – it was light and creamy and a fitting finish to our meal.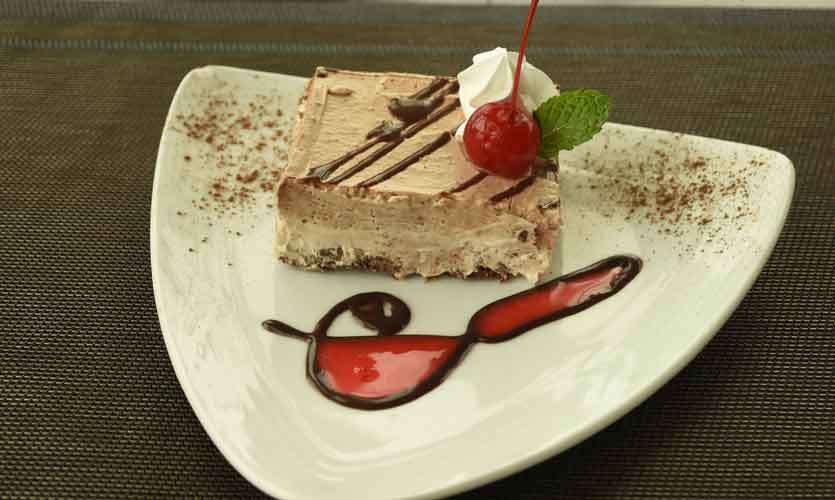 Service
The service was good. The staff were very friendly and readily offered their recommendations on what dishes to order. Despite the fact that the restaurant closed at 2pm for lunch we, along with several other diners, outstayed our welcome but the staff never complained and happily got about preparing our orders.
Overall
Overall the Flag and Whistle is a great family restaurant for any occasion. It's a bit out of range from Colombo but despite the drive the restaurant is constantly packed with customers which we thought was a testament to how good the restaurant is. The menu is diverse, the prices are reasonable and the food was simple and flavourful. All in all, we had a great dining experience at the Flag and Whistle!
Parking Facilities – Available
Toilets – Available. Clean and Sanitary.
Would we go again? Yes!
Tips – The menu can be overwhelming – ask your waiter for recommendations.
Pictures by: Nimalsiri Edirisinghe