With panoramic views of the perfectly manicured lawn and the lake, Pranzo certainly scores in terms of its location. Most of the seating at Pranzo is outdoors on the deck, and it's easy to see why. You do, however, have the option to sit in an air-conditioned space, but your views will be relegated to the salad and dessert tables.
The Food
The buffet spread at Pranzo isn't extensive, but has plenty for you to pick from encompassing a large variety of cuisines from East to West. They also have a good ratio between vegetarian and non veg offerings which is pretty thoughtful. The buffet was spread out with mains outside and the salads and desserts indoors. As soon as we arrived, we were shown a table and our server for the evening Nathan courteously set about getting us comfortable. The buffet comprised two soups, a Chicken Broth and a Cream of Pumpkin soup.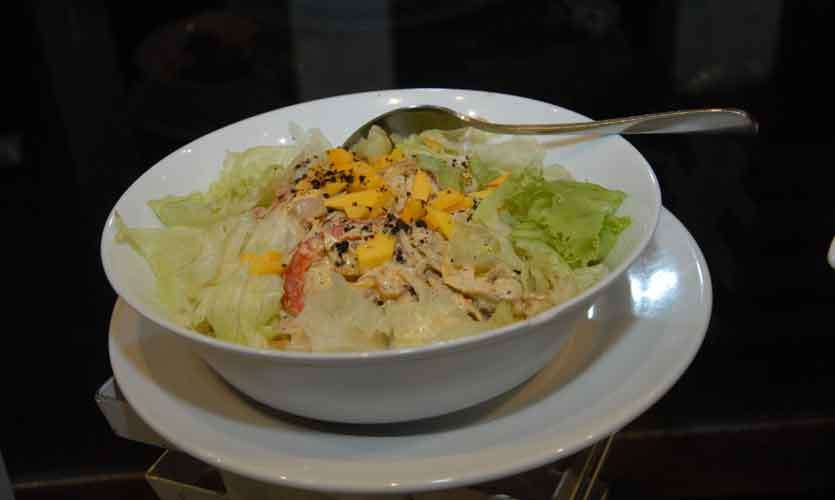 The salad counter too had a decent selection of items ranging from Tandoori Fish Salad, Chicken galantine, Chicken pate, Seafood terrine, Pumpkin roulade, Grilled vegetable salad and Apple, artichoke and avocado salad. There were also assorted cheeses, sushi rolls and a build your salad section. What immediately stood at was the grilled vegetable salad with it's slightly charred flavour that made the salad very appealing. The tandoori fish salad was a close second thanks to its flavour.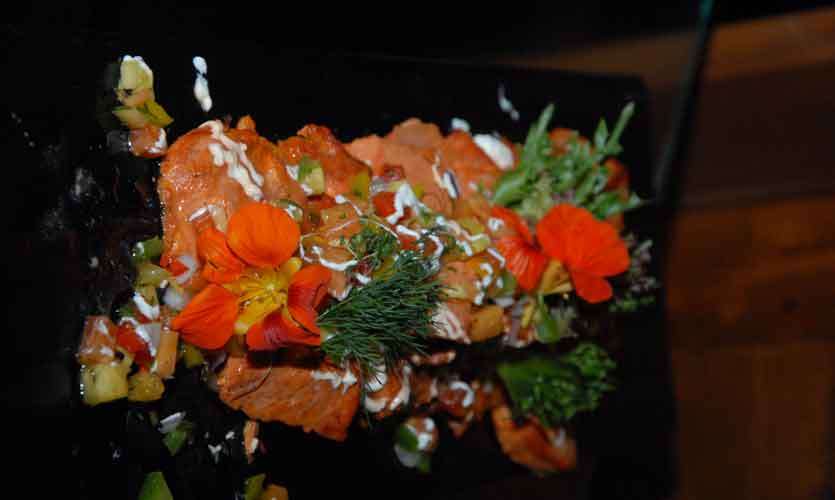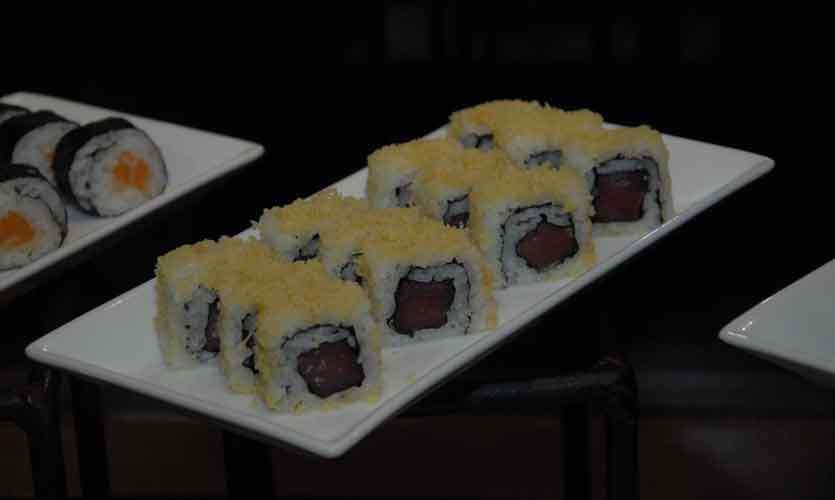 Placed among the mains were the Zucchini gratin, Seafood croquettes, Chicken wings, Seafood kebab and Vegetable tempura. The vegetable tempura was definitely a treat with its light batter and paired with the tempura sauce, moreso because it was freshly prepared and constantly refilled thanks to its popularity among guests. The chicken wings were also quite tasty as were the seafood croquettes.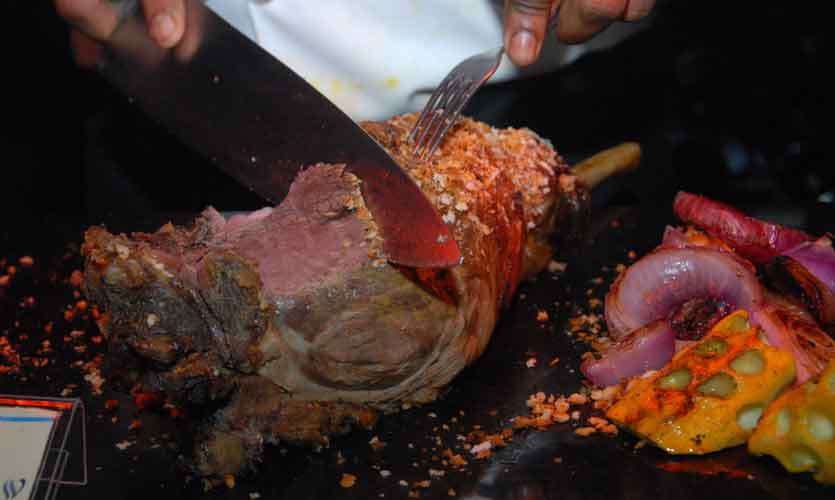 Placed further along were Chicken masala, Paneer masala, Braised beef with rosemary jus, Roasted potatoes, Lamb black pepper, Stuffed chicken breast with apple sauce, Grilled chicken with onion sauce, Roasted leg of lamb with mint sauce, Grilled fish with calamari provencal, Wok fried seafood noodles and Vegetable pilau rice, among a host of other dishes. The chicken masala and the paneer masala were fantastic, and the grilled chicken with onion sauce was equally good. Unfortunately, the beef was quite the downer as it was quite tough. There was also a Sri Lankan food section with the atypical curries, but we were already stuffed from sampling the rest of the food.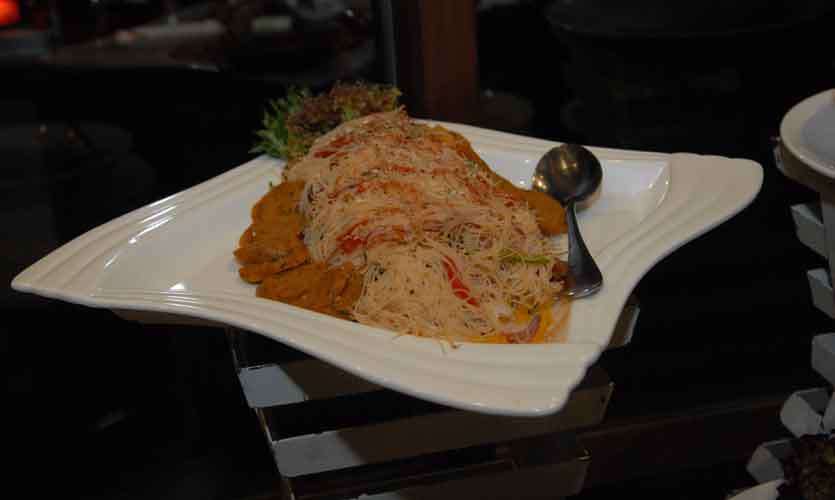 Dessert
Waters Edge have always been known for their yummy desserts, and the lineup at the buffet certainly didn't disappoint. There was quite the variety here - from Biscuit pudding, Fruit trifle, Passion fruit opera, Baked cheesecake, Italian tiramisu, Tutti fruity valentine opera, Creme caramel, Mango mousse, Chocolate mousse and Lemon tart, it was an attractive selection that tasted as good as it looked.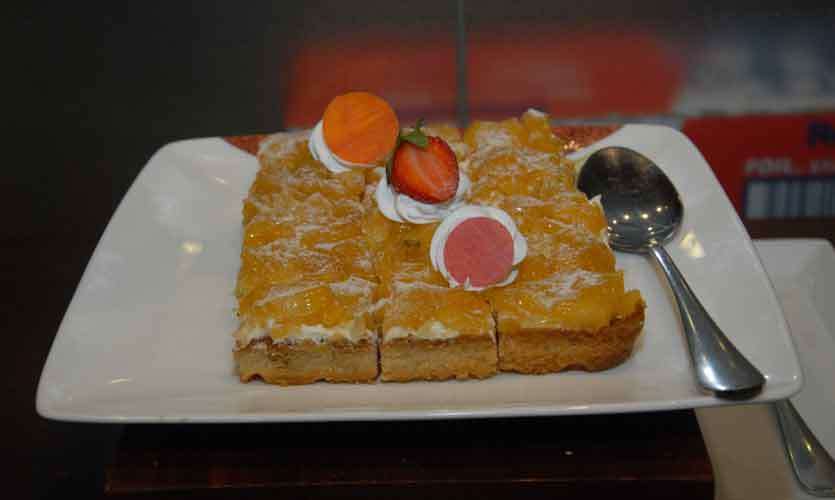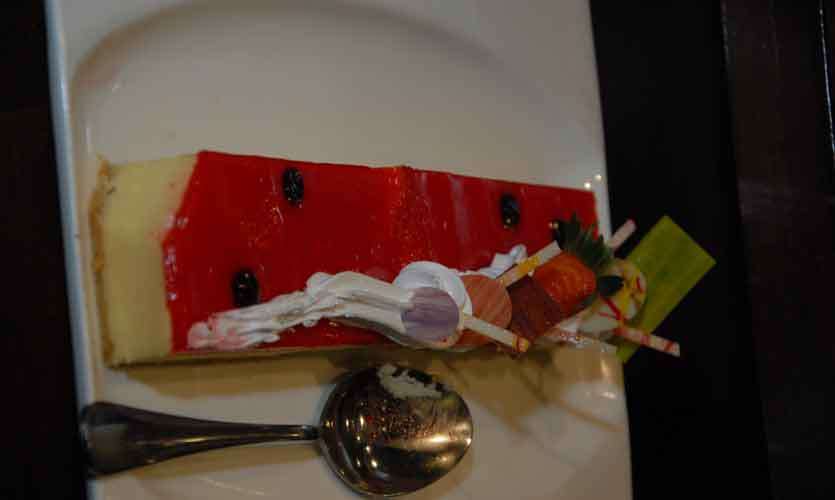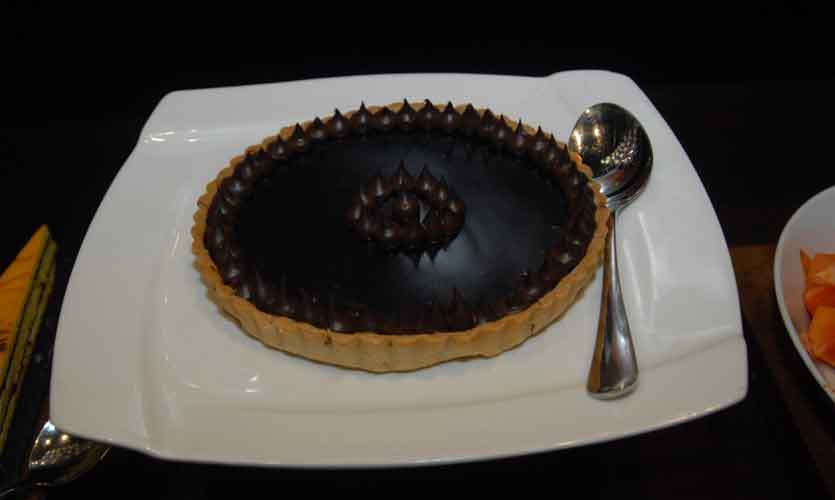 It was tough to pick a favourite, but owing to personal preferences, the tiramisu stood out.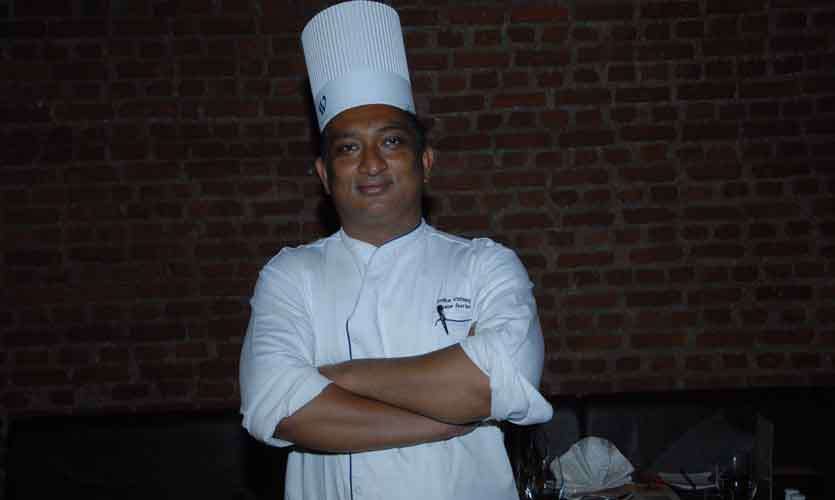 Pranzo's dinner buffet is great for large groups or couples looking for a lovely evening out. The ambience is excellent and the food was also quite good. Special mention must be made of Nathan, who was very attentive throughout and made sure our water was always full and plates cleared immediately, doing so in a very unobtrusive manner. He was very courteous and genuinely interested in whether we enjoyed our meal. So kudos to him!
Pics: Waruna Wanniarachchi