The Ella Town offers visitors an abundance of options in terms of where to dine. From cosy tea and coffee shops to cafes you can relax in after a long day of exploring – there isn't a cuisine or a suitable ambience you couldn't find.
ELLA 360
The Ella 360 restaurant is a part of the 360 Restaurant chain and is one of the most popular dining holes in Ella Town. Whether it's a hot rice and curry in the afternoon or cocktails and dinner in the evening – the 360 restaurant is constantly packed with tourists and is well known for their fun atmosphere and great service.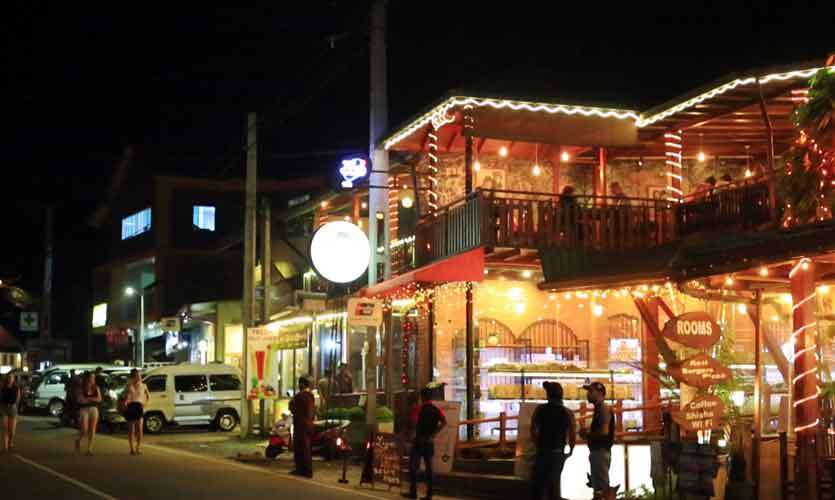 Ambience
We were drawn to 360 by 'Randy', the restaurant's friendly dog who sits at the entrance and happily greets all diners (we couldn't resist a wagging tail and a toothy smile!). The 360 restaurant is easily one of the biggest dining spaces we've seen in Ella with a cosy outdoor dinning area on the ground floor and a large rooftop area on the floor above. They've got a great setup upstairs with mood lighting, live music and comfortable seating.
Food and Drinks
The 360 restaurant covers all three meals of the day with their menu with a wide range of breakfast, lunch and dinner options. Offering fusion cuisine, their menu offers a mix of Western and Sri Lankan and alternates between pizzas and pastas and roti and hoppers.
They've got an equally large drinks menu with an elaborate tea and coffee menu, signature cocktails, wines and beers. Since we were in the mood for ice-cold fruity drinks, we opted for a few of their mocktails; the Blue Lagoon (blue curacao, lemonade and crushed ice), their Strawberry Daiquiri (strawberry pulp and lime) and the Passion Mojito which certainly kept us refreshed through the night.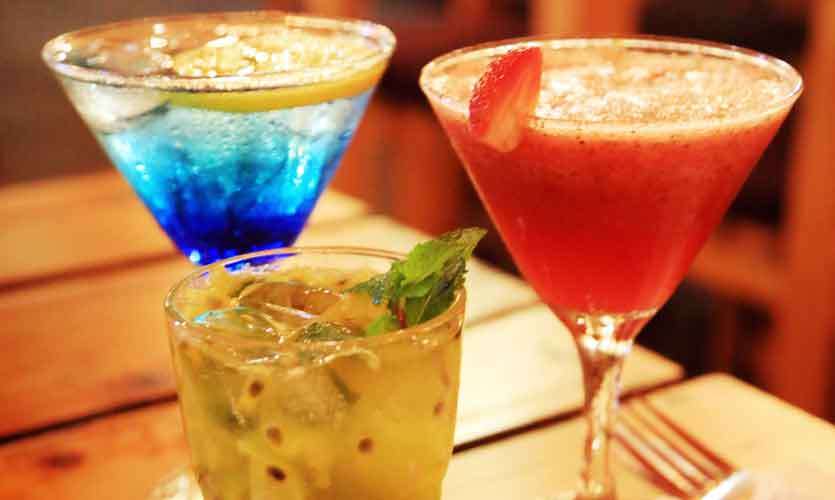 Dinner was a grand affair. The biggest complication we have with big menus is the fact that none of us can decide what to order so we end up ordering a variety of dishes which was exactly what we ended up doing at 360. We started off with their Roasted Pumpkin Soup (Rs.530) which was creamy and smooth and warm enough for us to fight the chilly breeze in Ella.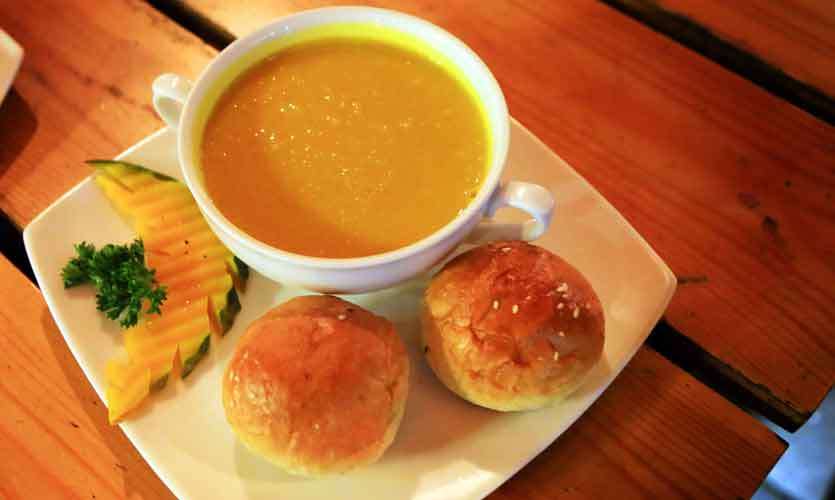 For mains we ordered a mix of their western dishes and local dishes. From their western side we tried out their BBQ Chicken Pizza (Rs. 990) with marinated BBQ chicken, capsicum, onion, tomatoes and mozzarella cheese and their Mixed Grill Seafood Platter (Rs. 1390) served sizzling with prawns, cuttlefish, yellow fin tuna and salmon along with steamed vegetables, white rice and tartar sauce. The thin crust pizza with pulled chicken and BBQ sauce was the perfect start to our meal. The pizza was super cheesy and hot off the oven so it was devoured within seconds.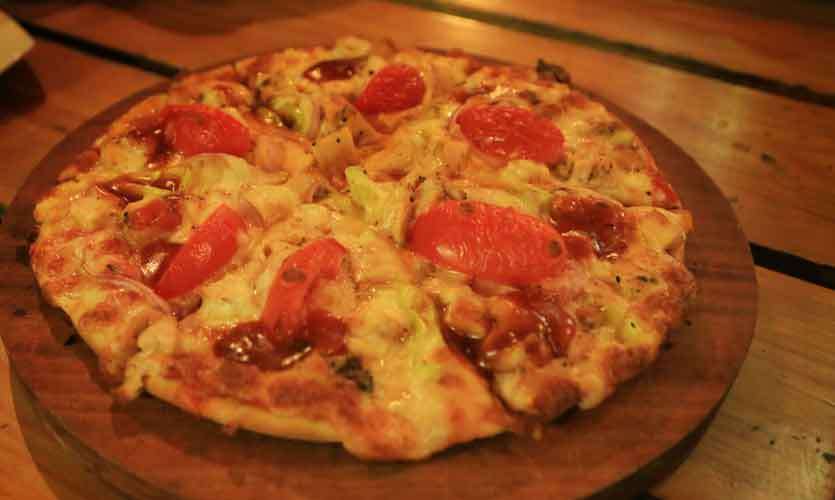 The Mixed Grill platter is best for sharing as they offer plenty of seafood. The seafood and the steamed vegetables come in a sizzling plate which gave the seafood and the vegetables a smoky flavour that made for one tasty and mouthwatering dish.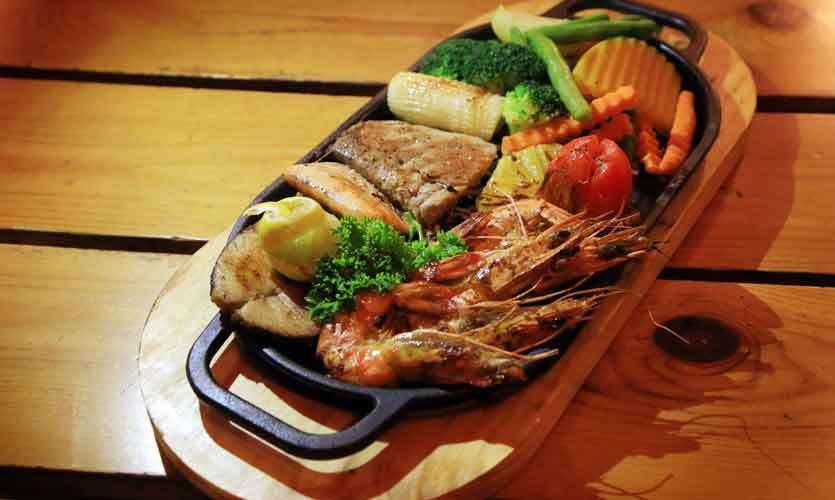 From the Sri Lankan menu we opted for their Black Pork Curry and Chicken Kottu. Being locals who have tasted enough and more variations of pork curry and kottu, we were truly impressed with the Sri Lankan dishes. The Black Pork Curry (Rs. 1050) is served in a clay pot and comes with homemade roast paan and coconut sambol.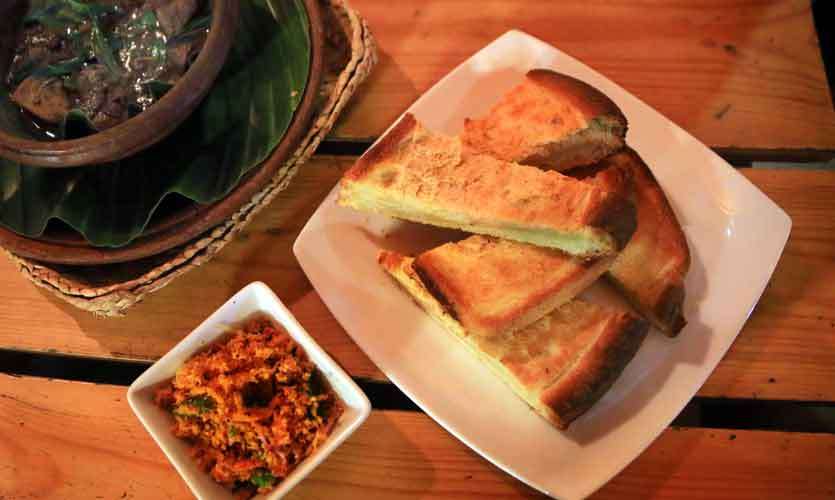 The pork curry had copious amounts of spices which came through to give the pork curry a thick gravy like texture. This dish was black pork curry done right; the curry had a deep flavour and the pork was tender and juicy and with crispy roast paan and pol sambol we could not have been happier.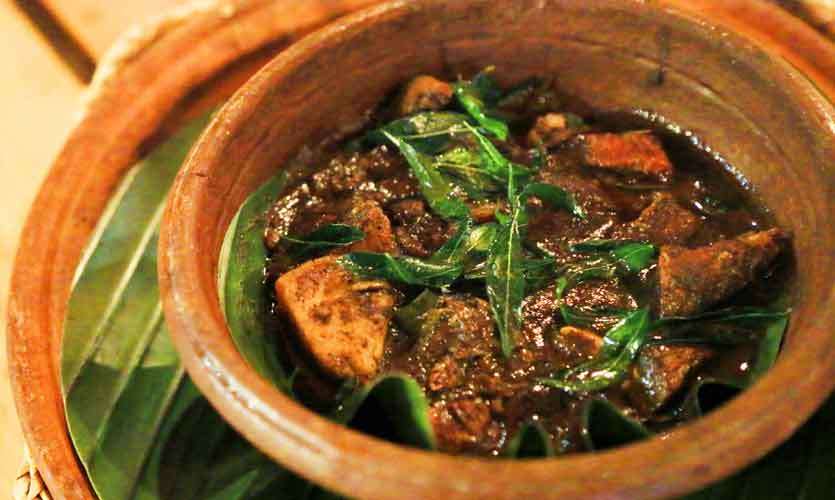 Their Chicken Kottu at Rs. 570 was an absolute steal. It is served in a massive sawan plate with boiled egg and salad along with chicken and tomato gravy. Even though the dish was split among four persons we still couldn't finish it!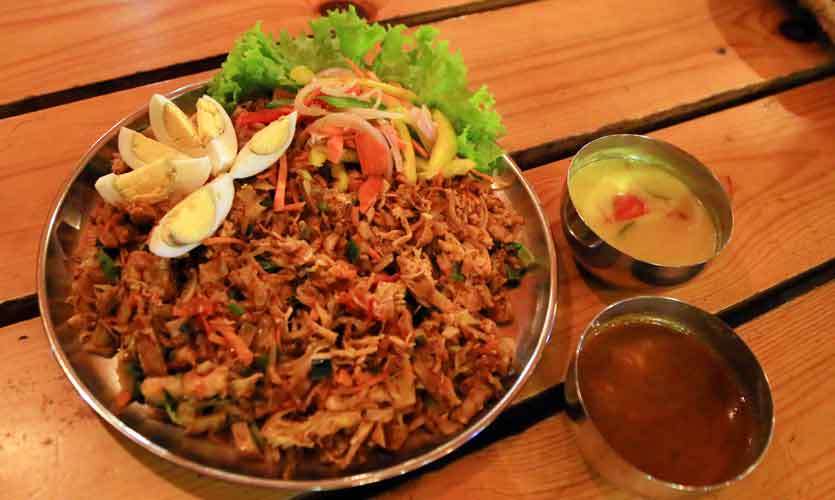 We wrapped up our meal by splitting a Cream Caramel (Rs. 390) and a Strawberry Cheesecake (Rs.450) which was sugary and creamy leaving us a with a sweet aftertaste.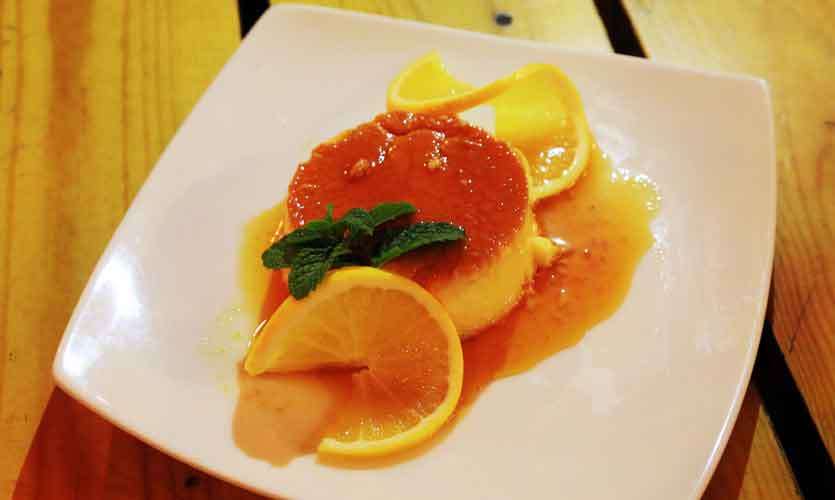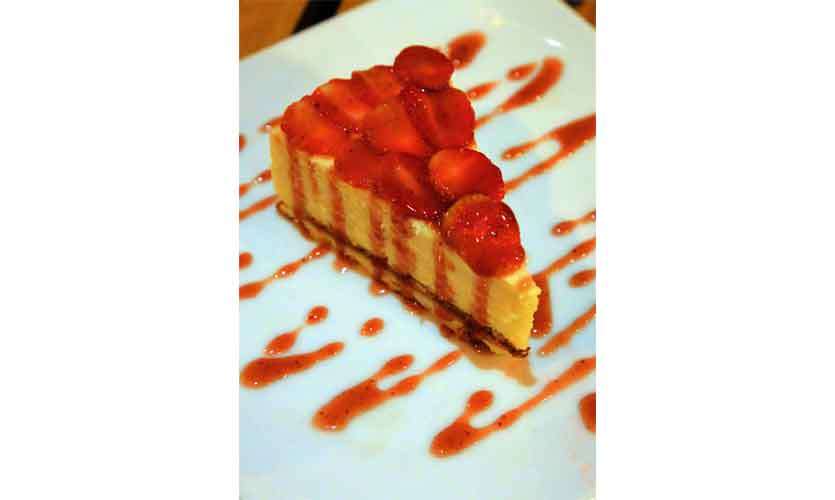 Overall
If you are looking for a great place to unwind in the evening, the Ella 360 Restaurant is the perfect location. Not only is their location convenient, they've got some hearty food and drinks, great music and the right ambience to help you relax. Make sure to give Randy a pat on the head on your way out!
Tip – the place gets crowded very easily! Try to make a reservation before heading there.
Pictures by: Theja Senanayake