The Turkish food promotion at FLOW has begun from the 27th of February and will continue till the 7th of March 2020 offering 10 days of delightful Turkish cuisine. The promotion, in collaboration with the Embassy of Turkey and Turkish Airlines Inc., features two guest chefs from Hilton Istanbul Bosphorus to share their home recipes.
"We are pleased to introduce our first food promotion for the year 2020. Last year we explored three cuisines of India, Indonesia and Brazil and this year we are happy to bring a part of Turkey to Colombo. Hilton Colombo Residences is a hotel that constantly explores culinary destinations as a testament to FLOW's position as a multi-cuisine restaurant" stated Linda Giebing, General Manager of Hilton Colombo Residences.
Chef Ali Demir is the Senior Sous Chef of Hilton Istanbul Bosphorus with over 25 years of experience specializing in Mediterranean and Anatolian cuisines. "My love for cooking started from learning to cook with my mother," shares Chef Ali "now I am the happiest when I cook".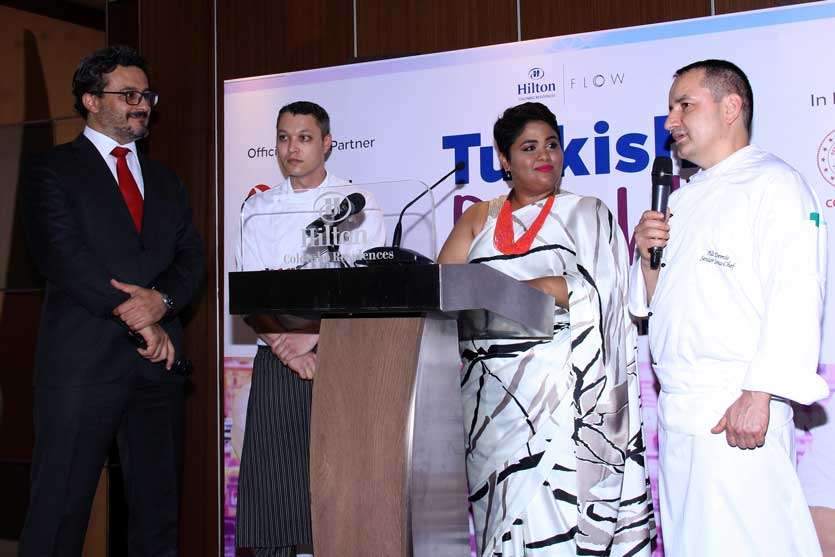 Chef Musa Akyaman is Chef de Partie of Hilton Istanbul with 13 years of experience and his specialty, Mezzes, is a crowd favourite back home. Together, the Chefs have created a culinary experience that brings Istanbul to Colombo by offering an authentic Turkish buffet, exclusive chef's table, poolside lunch and culinary masterclasses.
At the official opening of the 'Turkish Delight' food promotion, the Ambassador of the Republic of Turkey, H.E.R Demet Şekercioğlu spoke about the wonders of Turkish cuisine, "our cuisine is very well known for its diversity of flavours. Whilst most of Turkey's culinary culture is inherited from the Ottomans, you will find that each region in Turkey has its own kitchen of culture equipped with their own distinct and special ingredients and recipes."
The Turkish Delight dinner buffet featured a variety of dishes that brought the Turkish culture to the table.
We started off with a Mint and Yoghurt Soup and a few small dishes such as Mersin tavuktantuni durum (chicken wrap), Kisir durum (wrapped cracked wheat salad) and Mantarli talas boregi (mushroom stuffed puff pastry).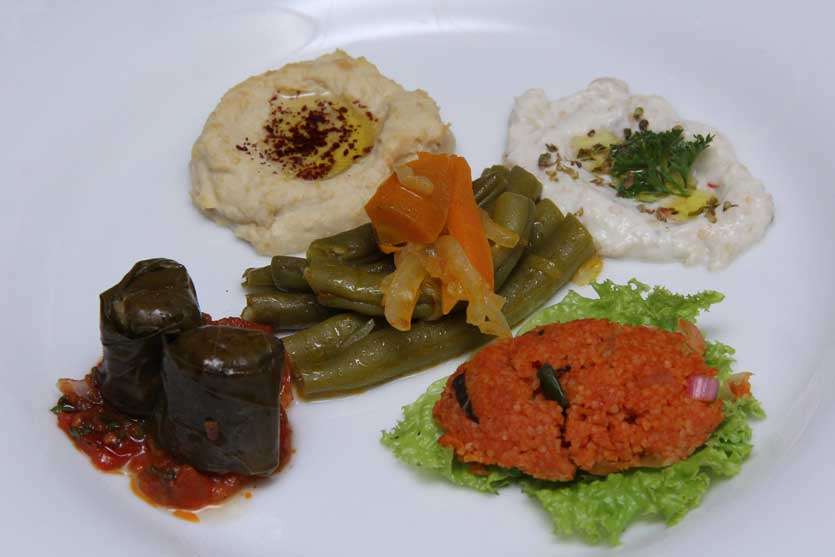 Our focus was largely on the mains that were set out grandly on one corner. Meat plays a large role in Turkish cuisine and their more popularly known dish 'kebab' is a favourite around the world. We happily dug into the range of meat offered such as theirTurkish Beef Rib Eye, Kazu Tandir (Turkish roasted lamb), Shish Kebab, Tavuk Sote (chicken saute) and Tas Kebab (beef stew). The famous Turkish seasoning gives the meat a very aromatic smell and the spice leaves a warm and peppery aftertaste. Our favourite was the Turkish roasted lamb which had the softest meat covered by a crispy, spice roasted skin. We also tried a few of the other specialty dishes such as the Begendiwhich is quite similar to hummus, made from smoked eggplant which is pureed and stirred with milk, butter and roasted flour.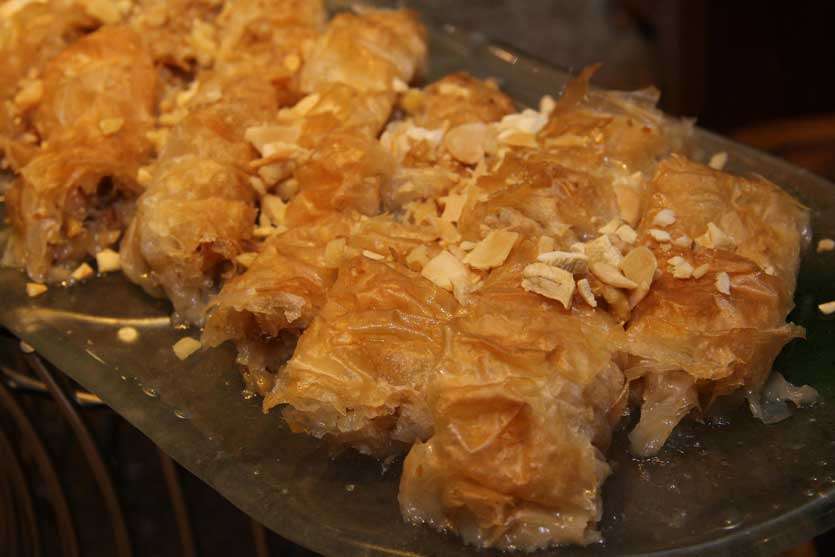 While we thoroughly enjoyed the mains, there was nothing quite like dessert for us. Turkish cuisine is home to the world-renowned dessert 'Baklava'which is a rich, sweet dessert made of layers of pastry filled with pistachios or walnuts and sweetened with honey or a sugar syrup. The Baklava at the buffet certainly didn't disappoint and was one of the first desserts to disappear off the counters in a matter of minutes! Other sweets included Kemal pasha; a cheese-based dessert that simply melts in your mouth, Sekepare and Revani semolina-based desserts soaked in a sweet syrup.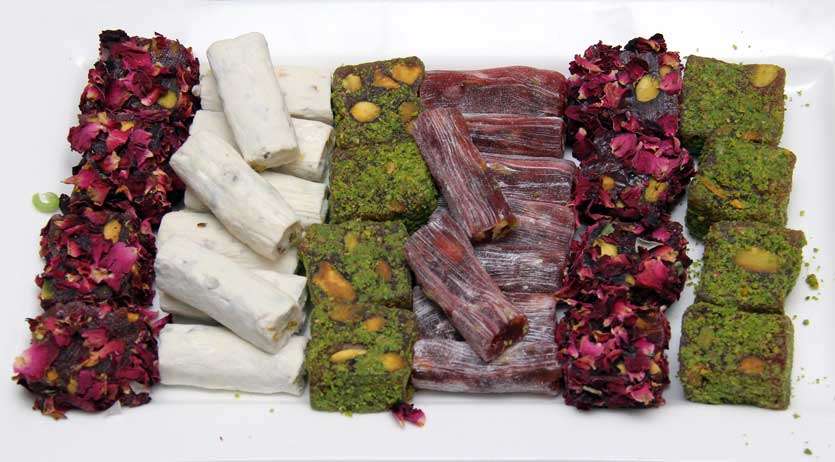 The Turkish Delight buffet was, as promised, delightful! The food promotion brings the true flavours of the Mediterranean to the table boasting the best of Turkish cuisine with authentic atmosphere and culinary expertise.
The dinner buffet is priced at Rs. 3,250 plus taxes and is available until 7th March 2020. The Turkish Delight promotion also offers an exclusive Chef's table dining experience on 6th March 2020 (7-10pm) for a limited number of guests priced at Rs. 6,250 plus taxes as well as a culinary masterclass on the 7th of March (11am – 2pm) priced at Rs. 3,750 plus taxes per person.
Pictures by Damith Wickramasinghe